A Tribute to Coexistence: Japan Unveils 2020 Tokyo Olympics and Paralympic Uniforms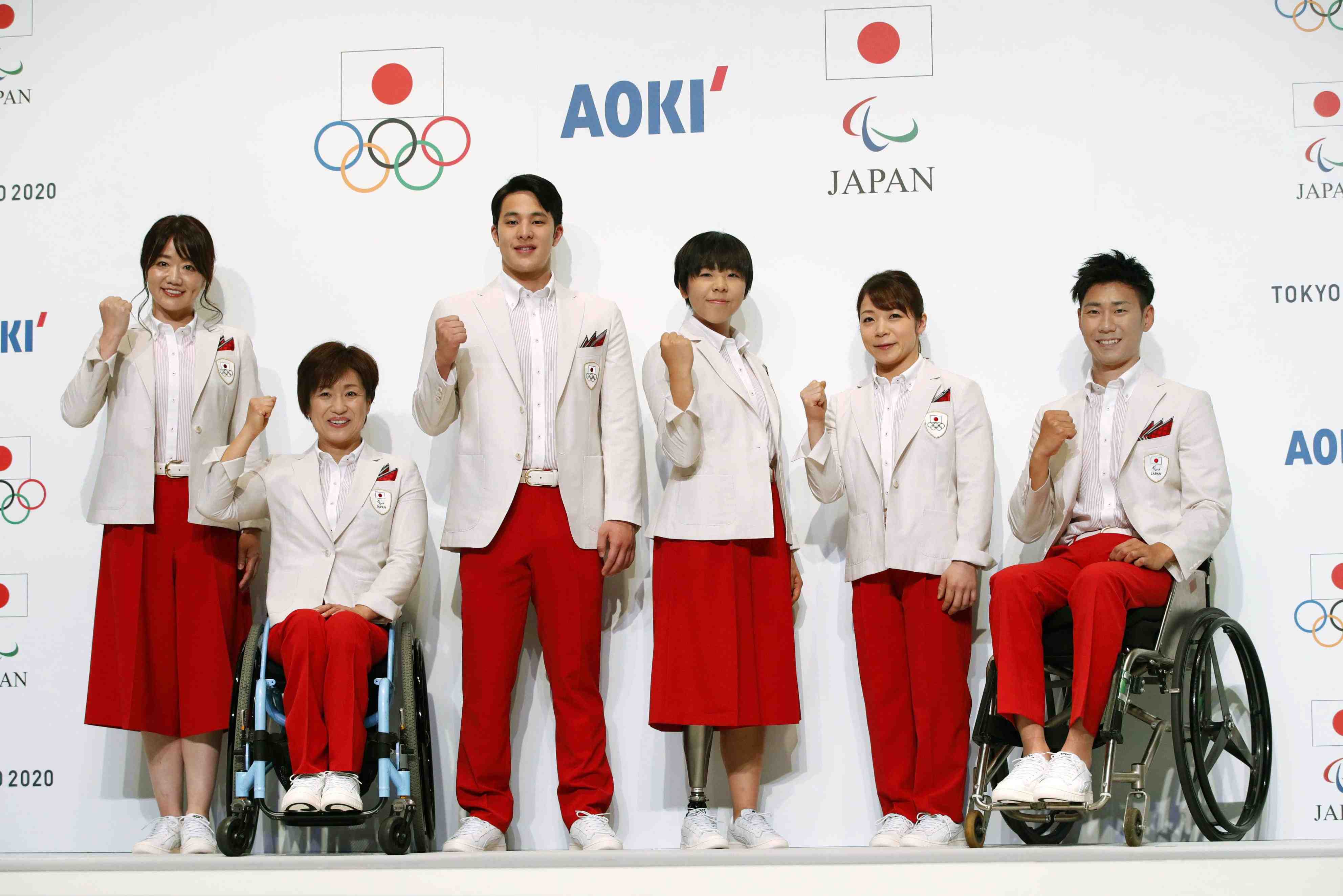 Japan unveiled on January 23 the uniforms that its team will showcase during the opening ceremony of the Tokyo Olympic and Paralympic Games in July.
Using the concept of "Let's Dress Japan," the design centers around white and red, the colors portraying the "refreshing brightness" of the Japanese team.
The choice is a perfect reversal of the uniform presented during the 1964 Tokyo Olympics, when athletes wore red jackets and white bottoms. This time, they will be wearing a white jacket printed with the traditional pattern known as Kojitsunagi, commonly thought to bring good luck. The trousers and skirts are red. And, as a measure against the heat, the uniform in general is designed to be easy to walk in and comfortable to wear.
Symbolizing the Olympic philosophy of symbiosis and coexistence, the uniforms are the same for both Olympic and Paralympic athletes.
At the unveiling, Daiya Seto, who is part of the Men's Olympic Swim Team (and supported by All Nippon Airways), took the stage wearing the uniform and declared his renewed aspirations for the upcoming games: "It's a sobering thought, but I want to work hard to make the dream of winning an Olympic Gold medal — in Tokyo — come true."
The uniform is custom-fitted to each athlete.
Paralympic Archery athlete Tomohiro Ueyama (backed by Mitsubishi Electric) explained the level of individual consideration that went into each athlete's uniform and what he particularly liked about his own garment: "Normally, the sleeves would get caught in the wheels of my wheelchair, but this doesn't happen because they made the sleeves shorter for me."
Along with the uniforms of athletes, the attire for judges and referees was also revealed at the event.
The uniforms of the Japanese team reflect the idea of "making a symbiotic society a reality." This is the first time in the history of the Olympics and Paralympics that the same uniform will be used by both groups of athletes.
(Click here and here to read the related articles in Japanese.)
Author: Marina Okubo