A Woman's View On Prime Minister Shinzo Abe's Attraction to 'Disastrous Women'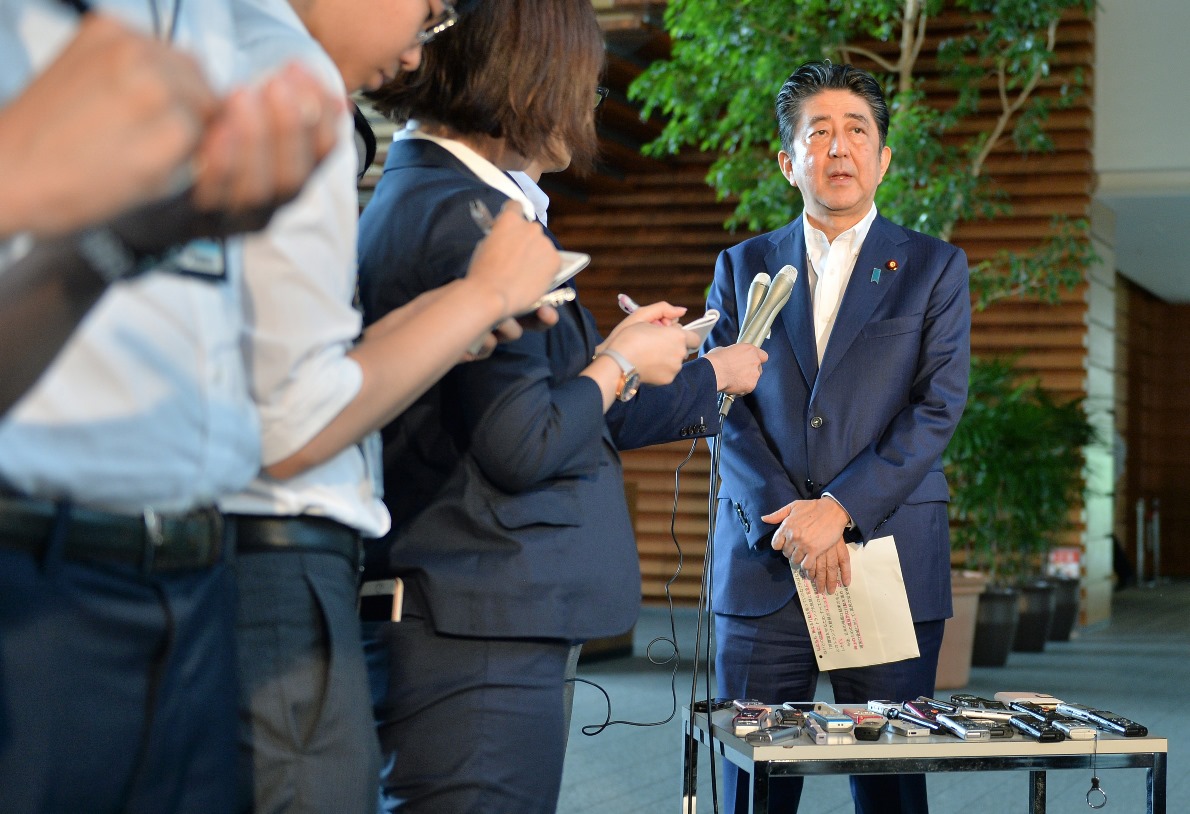 People are whispering about Prime Minister Shinzo Abe and his political femme fatales—women who cause great damage.

He touted "a society where women can shine," and has proactively appointed women. Far from shining, however, the women in his Cabinet and among parliament members from his Liberal Democratic Party have been tripping up his government. Handling them has become something of a headache for him.
The Prime Minister's "problem women" became really notable this year. Take the just-resigned Minister of Defense Tomomi Inada.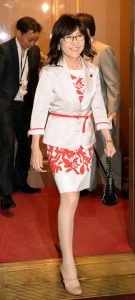 She became defense minister in the previous Cabinet reshuffle and became a favorite target for the opposition and an ongoing distraction in the Diet. In February, the issue involving the daily operations log of the Japanese Self-Defense Force participating in the United Nations peacekeeping mission in South Sudan came to the fore. Inada faced a growing headwind. Even her sense of fashion became the target of criticism.
Her fate was sealed when, in a July 2nd speech in support of LDP candidates standing in the Tokyo assembly election, she said, "We are looking to the Self-Defense Force members for support." She appeared to be asking them to engage in prohibited political activity.
This was a major factor in the history-making failure of the LDP in the election. Once again, the daily operations log issue flared up. On July 28th, she finally resigned.
Second-term Diet member Mayuko Toyota was even more destructive than Inada. During the election, daytime television variety programs ("wide shows") repeatedly played a recording of Toyota hurling insults—such as "Baldy!"—at her former secretary.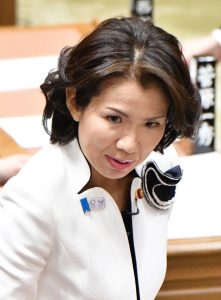 Just as the Toyota and Inada flaps were starting to settle down, then came Eriko Imai in the news. A former member of the now-defunct dance vocal group SPEED and a proportional district LDP member of the upper house of the Japanese Diet (House of Councilors), she was revealed to be having an affair with a Kobe city council member. Her explanation that "we have not crossed the line" led to all manners of speculation.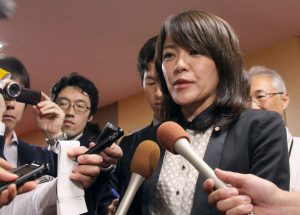 Looking back, there were other cases where the Abe government had had problems with women in the Cabinet.
The first Abe Cabinet, which was inaugurated in September of 2006, suffered a sharp decline in public support after a series of gaffes and scandals. What put the final nail on its coffin was the resignation of Tokyo Governor Yuriko Koike, the first woman appointed defense minister. She resigned after a little more than a month in office to take responsibility for issues associated with personnel matters. One month later, the Prime Minister himself was forced to resign.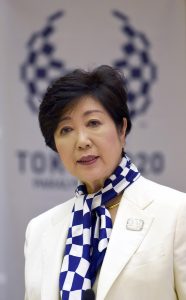 The second Abe government that started in December of 2012 enjoyed a period of stability, but trouble was not long in coming. Five women were in the Cabinet—the largest number to date—but Justice Minister Midori Matsushima resigned over the "Japanese fan issue." She distributed paper fans with her likeness and political slogans at a festival.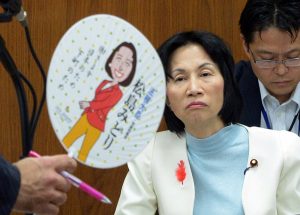 Trade and Industry Minister Yuko Obuchi resigned over alleged misuse of campaign funds.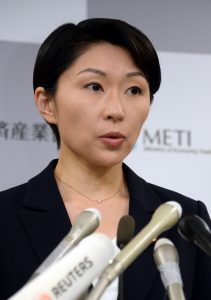 A weekly magazine published a photograph showing Yuko Nakagawa—a vice minister in the Ministry of Agriculture, the widow of former Finance Minister Shoichi Nakagawa, who is a well-known friend of the Prime Minister—kissing a fellow Diet member on the street.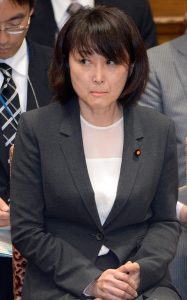 The Prime Minister seems unable to match up with women who can provide strong support for his government. Political observers have also pointed out that his greatest "problem" woman is his wife, Akie Abe, who is known for her idiosyncratic statements and behavior. The Prime Minister himself has called her his "domestic opposition party."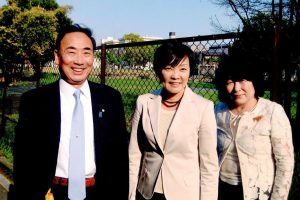 Makiko Takita is a staff writer of the Sankei Shimbun Political news department.
(Click here to read the original article in Japanese.)