Adorable Chinese Zodiac Doughnuts from Krispy Kreme Japan Promise a Lucky New Year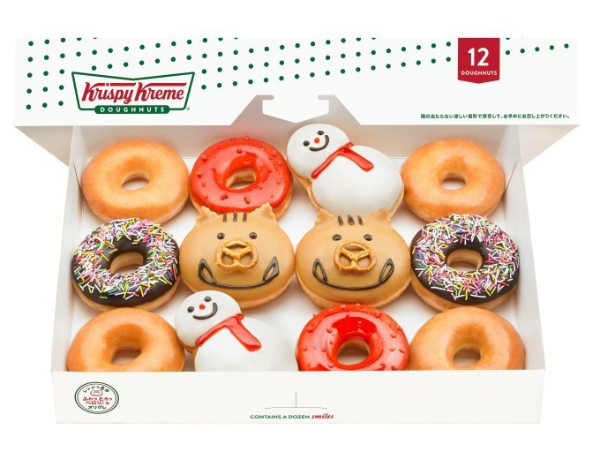 Krispy Kreme's Japan branches have really been delivering when it comes to seasonally appropriate doughnuts.

Spring, Christmas, Halloween, they've got it covered, and as the biggest celebration in the Japanese calendar, their New Year offerings hit it out of the kawaii park.
Japan continues the tradition of assigning animals to each year as per the Chinese zodiac. 2019 will be the year of the boar and New Year decorations will include lots of boar motifs to usher in a lucky year.
They're releasing not one set, but two seasonally apt sets of adorable doughnuts which celebrate a traditional Japanese New Year.
The first set you can buy separately for about 200 yen each, but also you can get them all and a few more in the '2019 Lucky Eto Dozen' set (eto meaning Chinese zodiac).
The rest of the article can be viewed on our partner's website, grape Japan at "Adorable Chinese Zodiac Doughnuts from Krispy Kreme Japan Promise a Lucky New Year"