Afghanistan Condemns Killing of 'Greatest Friend,' Humanitarian Doctor Tetsu Nakamura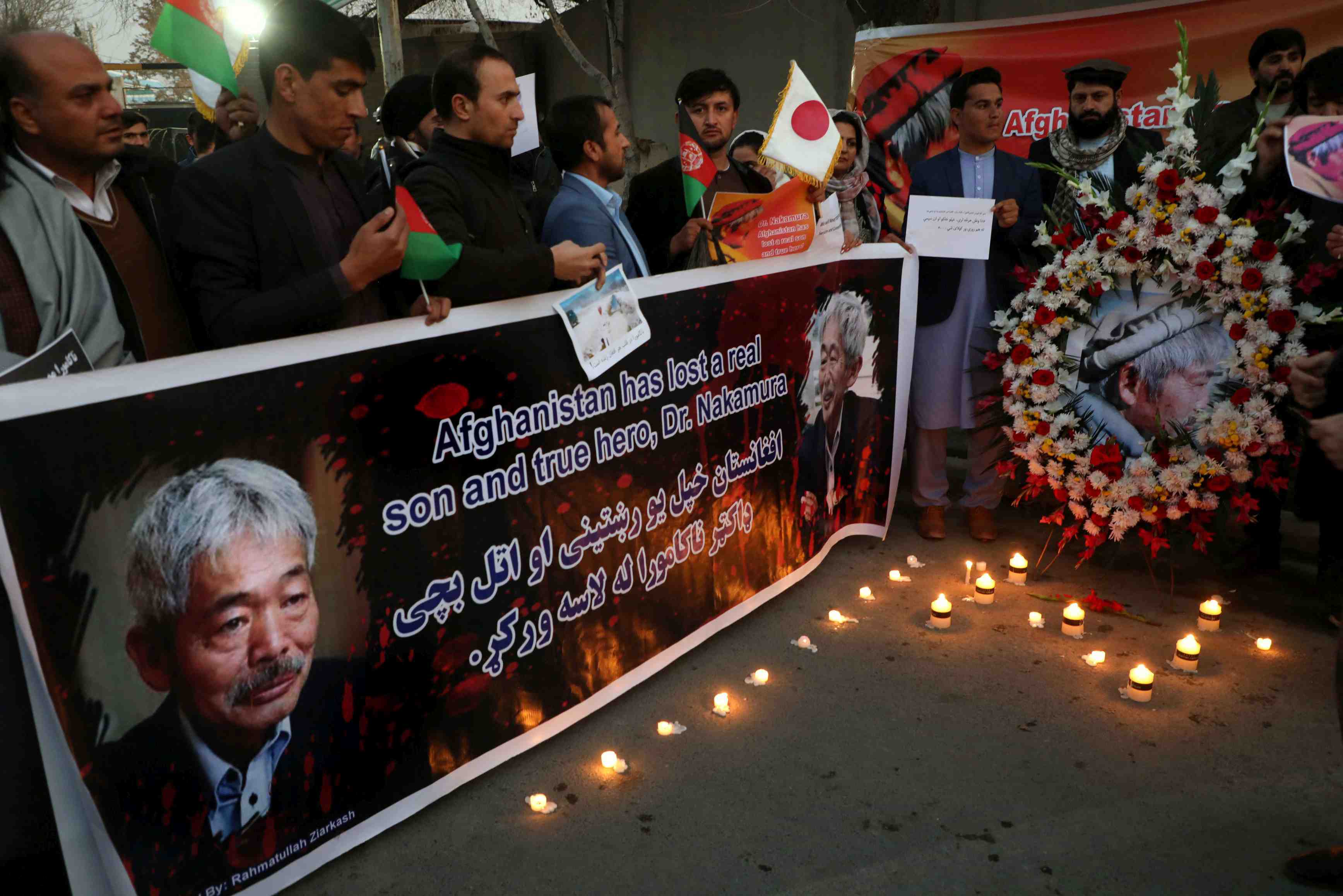 "If we don't do this work, we can't help Afghanistan."
As recent as last October, Japanese doctor Tetsu Nakamura thus explained in an NHK report his efforts in bringing irrigation to water-deprived areas in Afghanistan, saying that droughts were more likely to happen with global warming.
While he initially went to Afghanistan 35 years ago to do medical work, he shifted his humanitarian focus to introducing Japanese-technology-driven irrigation, which had improved the lives of up to 650,000 people.
On Wednesday, December 4, Dr. Nakamura, 73, was shot dead while travelling in Jalalabad City in the eastern province of Nangarhar, Afghanistan.
According to local reports, Nakamura was transported to the nearest hospital. However, according to a local doctor who spoke to NHK, Nakamura was in need of surgery immediately. He died at the Jalalabad airport while he was being transported to a Kabul hospital that would have been capable of doing the surgery.
The local police attested that Nakamura was riding with five Afghani nationals, including a driver and bodyguard who were also killed in the attack. They were travelling from their accommodations to a construction site about 25 kilometers away. Shots were fired towards their vehicle, a white pick- up truck, as they passed through Jalalabad.
A spokesman for Afghan President Ashraf Ghani said on December 4 that the government condemned "the heinous and cowardly attack" on Afghanistan's "greatest friend," whose work will "surely be remembered by the people."
Nakamura was head of Peshawar Kai, a Fukuoka-based non-governmental organization working to support the recovery in Afghanistan. The organization received a medal of recognition by the Afghanistan government in 2018.
Kazuya Ito, a young man who volunteered at the organization, was kidnapped and killed in 2008 at the age of 31. Despite this history, Nakamura didn't waver in his commitment to help people on the ground.
Nakamura was highly respected in the local community as an individual who had dedicated his life to helping the people of Afghanistan. Born in 1946 in Fukuoka City, Nakamura, after becoming a doctor, moved to Pakistan in 1984 to treat people with leprosy.
It wasn't a huge leap to move to Afghanistan two years later. There, he opened a clinic in Nangarhar province and established an NGO, Peace Japan Medical Services.
However, Nakamura also sought to help people beyond his profession. In 2000, when Afghanistan was hit by a severe drought, he realized that, "drugs cannot cure hunger or thirst." It was then that he started to put more effort into the construction of wells and irrigation.
His work gathered attention both domestically and abroad, gaining him many accolades, such as the Ramon Magsaysay Awards in 2003, which are often referred to as the Asian equivalent of the Nobel Peace Prize.
He was also respected inside Afghanistan. In October, the Afghan government presented him with honorary Afghan citizenship. This was the first time the Afghan government had given the honor to any individual.
It is not yet known who was responsible for the attack. According to local police reports, it is possible that the attack was planned. The region has been in turmoil due to the tension between the Afghan government, the anti-government Taliban, and ISIS, whose force has been growing in the region of late, according to reports by the American army.
The Afghan Taliban denied any links to the shooting, declaring in their statement: "On this occasion, about the incident which occurred in Jalalabad, we deny any allegations. We haven't once targeted the Japanese NGO which has supported the rebuilding of our country."
It is suspected that ISIS might have had a hand in the attack, but as of posting, no one has claimed responsibility for the crime.
Author: JAPAN Forward