[All Politics is Global] Kim Jong Un Goes to Russia in Harbinger of Cold War Bloc Politics
An alignment of Beijing, Moscow, and Pyongyang could escalate tensions in Northeast Asia to a tipping point, ushering in an era of Cold War bloc politics.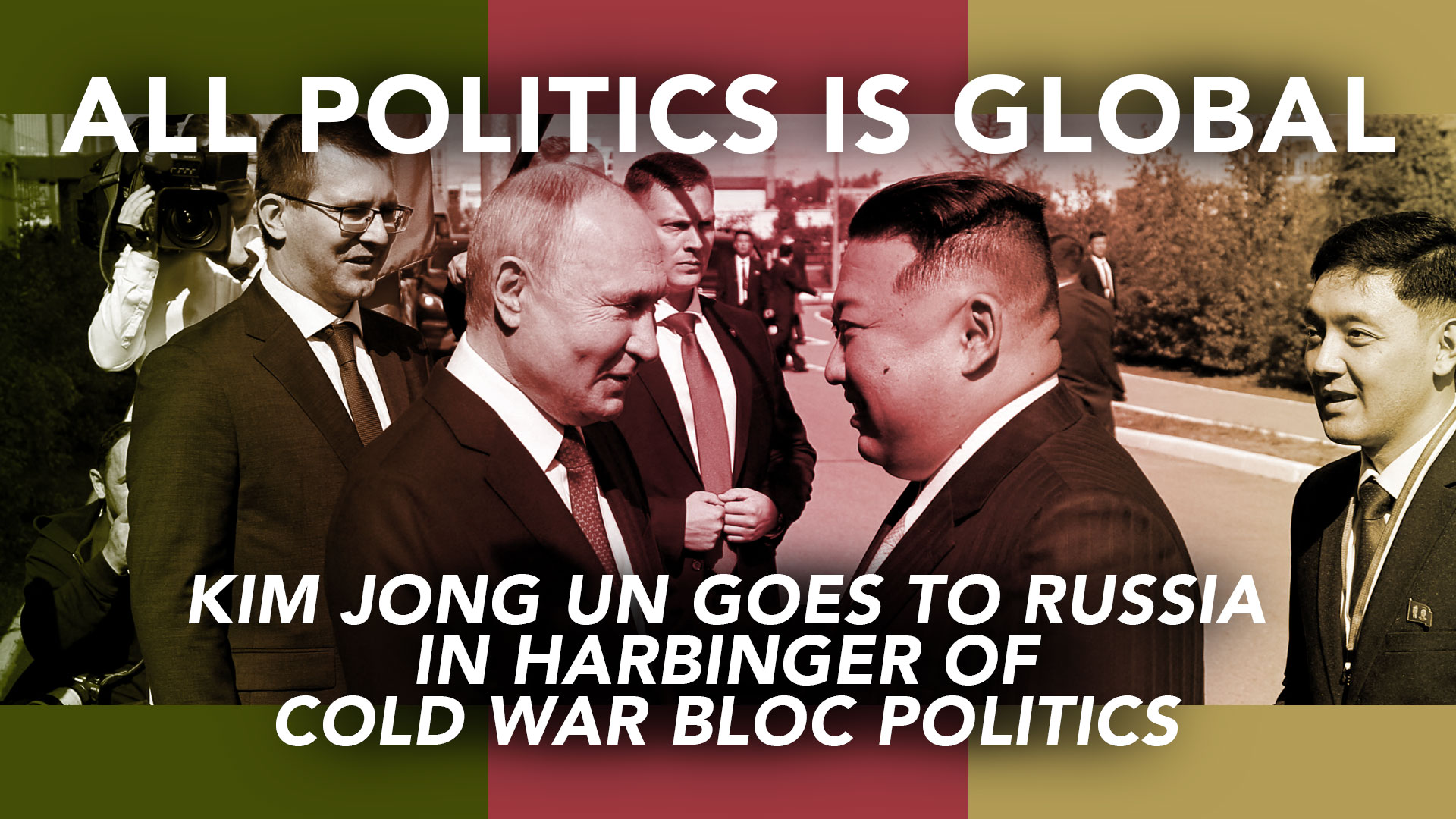 Chinese foreign ministry spokesperson, Wang Wenbin addressed a regular press conference in the summer of 2022 in Beijing. In his speech, he advised the United States to listen to the lyrics of a popular Chinese song: "For our friends, we have fine wine. For jackals or wolves, we welcome with shotguns." As the resistance to Chinese aggression gains renewed traction in Asia, especially Northeast Asia, the era of Cold War bloc politics is seemingly knocking on the region's periphery.
Beijing fully understands how its immediate and extended environment is turning increasingly hostile in a setting where geopolitical competition with the US remains the primary reference point. China has well identified its target regions and countries. These comprise Northeast Asia (including Japan, North Korea, and South Korea) and the entire Global South for that matter.
Increasing Bipolarity
Beijing traditionally views alliances as probable liabilities. Nevertheless, Beijing sees that its ambitions to become a global power by 2049 critically hinges on how countries respond to its strategic moves (backed by its economic and military coercion) in the Indo-Pacific. Such countries either don't belong to the "Western bloc" or are "swing states."
China's Foreign Minister Wang Yi has consistently panned the US' approach to the Indo-Pacific as "becoming a byword for bloc politics." Further, Xi Jinping warned German Chancellor Olaf Scholz in the summer of 2022 against "bloc confrontation." This makes it more or less incontestable that regional and global politics are becoming increasingly bipolar and intertwined.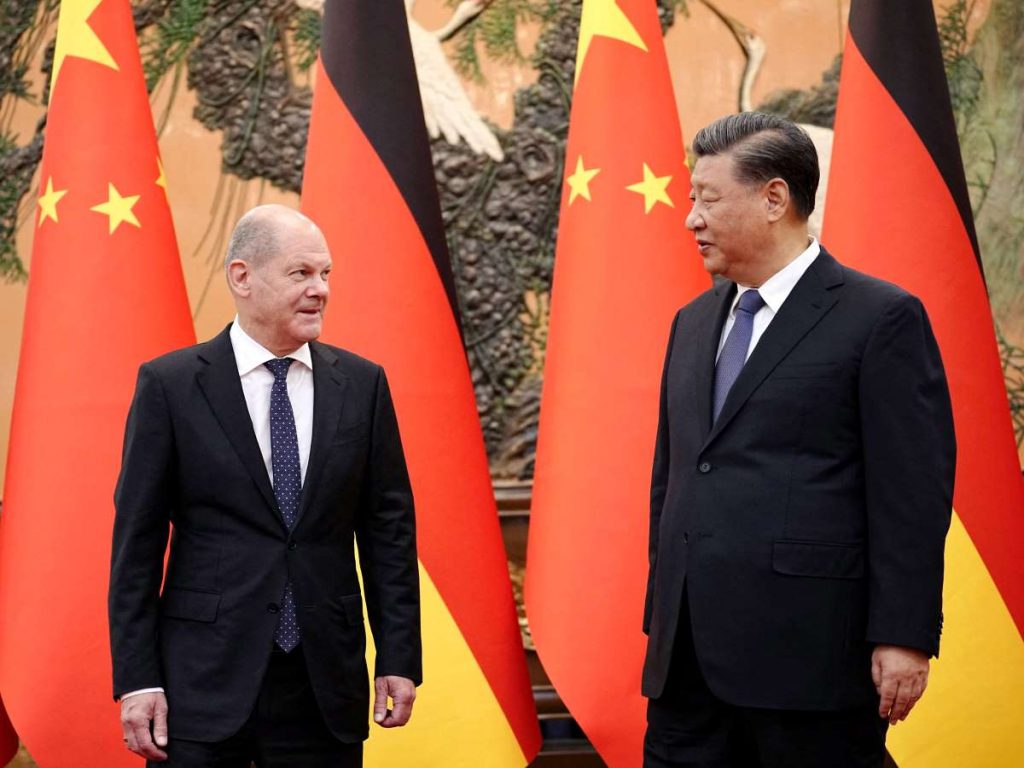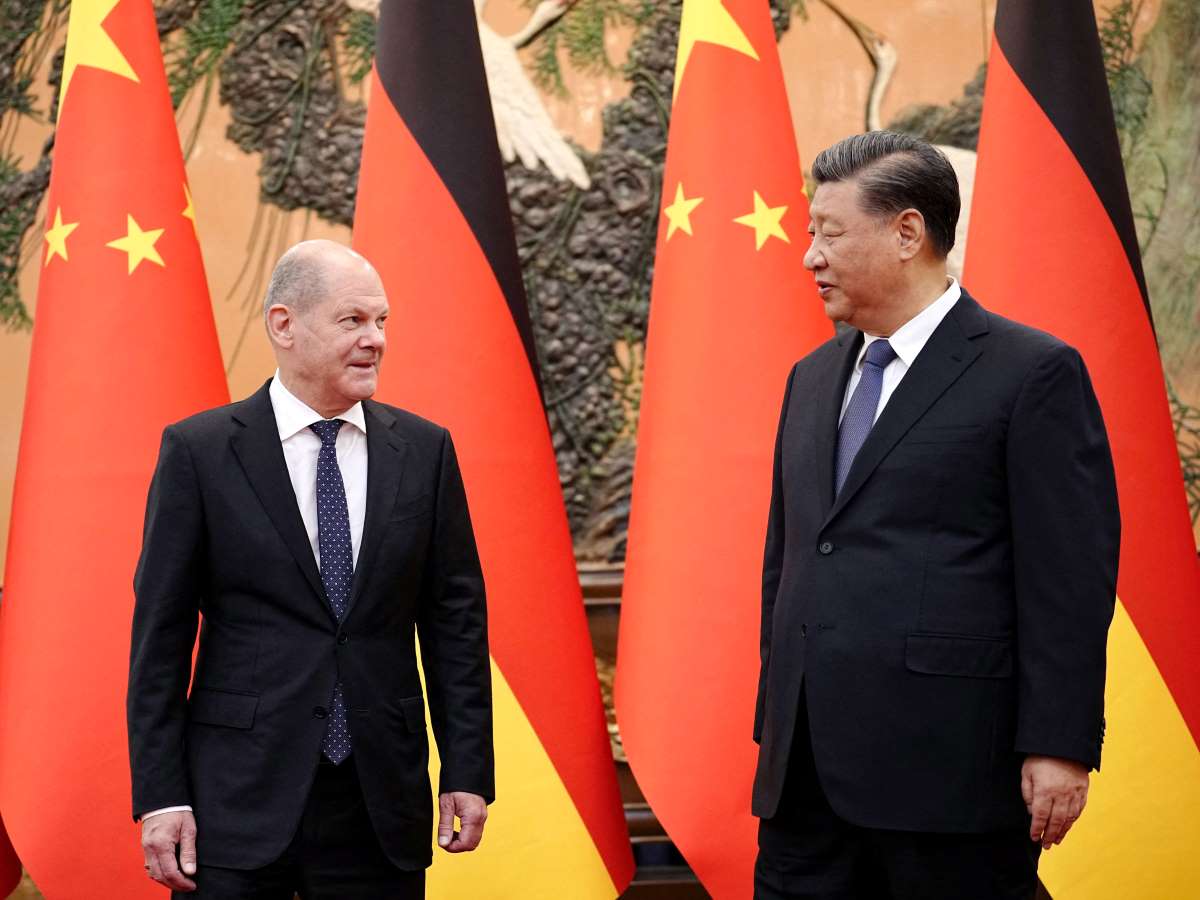 The Indo-Pacific nations with higher economic and geostrategic vulnerability are likely to reel under Beijing's pressure politics. Bitter bipolarity, bloc geopolitics, and the creation of new collectives will drive the Indo-Pacific's coming narrative.
Sensing this, China's state-run and controlled media has launched an unyielding campaign. It dubs the US' Indo-Pacific Strategy as one that ropes in "regional countries to encircle and contain China" and "is doomed to fail." Further, multiple commentaries on "bloc politics" have mushroomed across Chinese media.
Kim Jong Un in Russia
Amid this narrative comes the reported news that North Korea's dictatorial leader Kim Jong Un crossed the border into Russia on September 12 for a meeting with President Vladimir Putin. The two leaders had scheduled the reported meeting in April 2019. This is when they last met upon Kim's arrival in the port city of Vladivostok, on the eastern coast of Russia by train.
The news of this meeting follows the White House's recent statement that it had inputs of arms negotiations between the two countries "actively advancing." The transactional deal between Putin and Kim can be interpreted as a need-based barter. Russia desperately needs weapons for its war with Ukraine. Meanwhile, sanctioned-starved North Korea perennially remains in dire need of money, food, and fuel.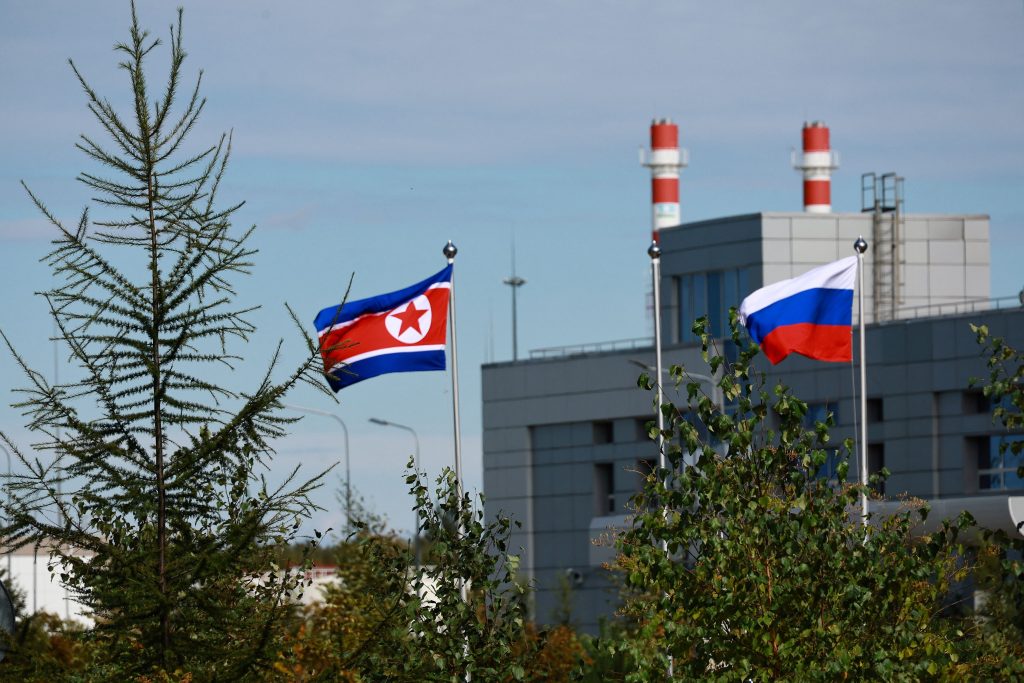 Russia's Proposed Trilateral Naval Drill
Perhaps what has raised caution levels the most across Northeast Asia of late is the recent visit of Russian Defense Minister Sergei Shoigu to North Korea. During the visit, Shoigu reportedly proposed that Russia, China, and North Korea hold joint naval drills in the region. Beijing's alignment with Moscow and that of Pyongyang potentially joining them would only buttress apprehensions. Regional tensions could peak politically and militarily in the not-too-distant future.
Moreover, Beijing was discernibly perturbed when Japan, South Korea, and the United States convened at Camp David in August 2023. There, the leaders of the three countries inaugurated a new era of trilateral partnership. The United States is weaving its grand design to counter Beijing's rise and influence. Meanwhile, the latter has declared that the US' "new cold war against China is self-destructive."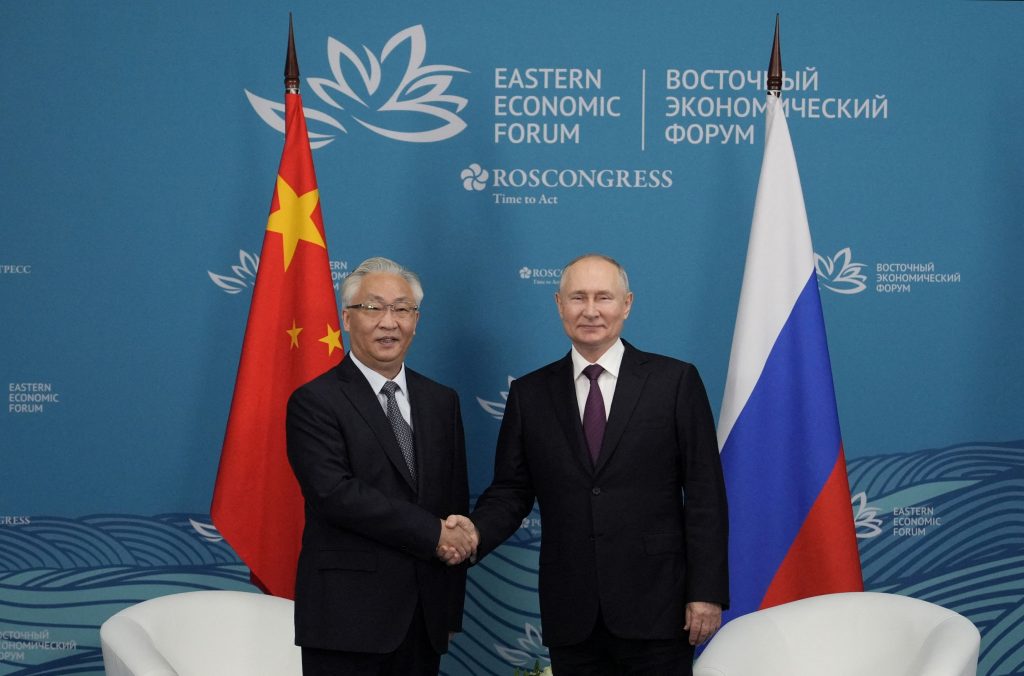 A Brazen Quest for Dominance
The Global Times is a daily tabloid newspaper of the CCP's flagship People's Daily. It has kept a close tab on Washington's moves along its periphery. All through August, the paper ran successive opinion editorials on this topic. The headline of a select few cited below indicates the tone and tenor of the CCP towards the regional developments.
International Community Must Take Action to Oppose the 'New Cold War': Global Times Editorial
If US sees China as No 1 Competitor, China Must Have the Power to Match the Label
US Pawns
What Does the New 'Iron Triangle' Mean for the Asia-Pacific?
Northeast Asia not Arena of Confrontation for US, Japan, and South Korea
US Secretary of State Antony Blinken acknowledges that China poses the most serious long-term challenge to the international order. In May 2022, he introduced a tripartite approach to US relations with Beijing. This approach needs to be built on three priorities: "invest, align, compete." It primarily implies that Washington will invest in its own capabilities, align with allies and partners, and contest China wherever required.
This approach, coupled with the collective positioning of the democratic powers of the Indo-Pacific, is a much-needed pushback to China's brazen quest for dominance in Asia, colored by the CCP's worldview and foreign policymaking.
RELATED:

Author: Dr Monika Chansoria
Dr Monika Chansoria is a Senior Fellow at The Japan Institute of International Affairs in Tokyo and the author of five books on Asian security. The views expressed here are those of the author and do not reflect the views of any organization with which the author is affiliated. Follow her column, "All Politics is Global" on JAPAN Forward, and on X (formerly Twitter) @MonikaChansoria.