Camp David Trilateral: The US, Japan and South Korea Align on Security
President Yoon Suk-yeol and Prime Minister Fumio Kishida inched closer to forging a collective defense alliance at Camp David - but there's still a way to go.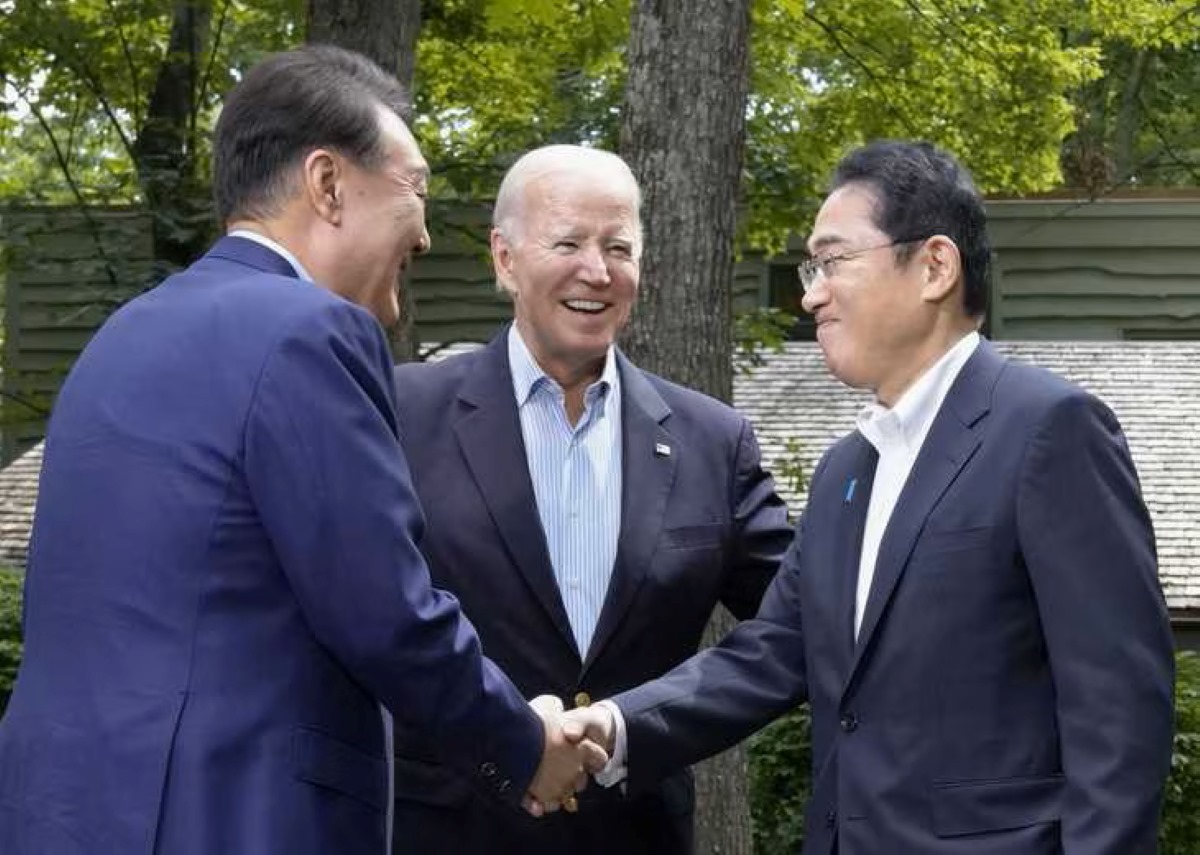 In the view of President Joe Biden, Camp David symbolizes the "power of new beginnings and new possibilities."
A rural retreat in Maryland, it has been used by American leaders for many important meetings over the decades. And the August 18, 2023 summit involving Japan and South Korea marked a milestone in Asian politics.
"In the months and years ahead, we're going to continue to seize those possibilities together ... unwavering in our unity and unmatched in our resolve," Mr Biden said at the press event. He was standing beside President Yoon Suk-yeol and Prime Minister Fumio Kishida.
Mutual Respect
The day's schedule was planned extremely carefully. Press events were short and to the point. This left Mr Biden with plenty of time to talk individually with his two guests, before they all joined a group discussion.
None of the meetings were open to the press. But the White House says that President Biden commended President Yoon and Prime Minister Kishida for their "courageous leadership in transforming relations" between their countries. Mr Yoon and Mr Biden also applauded Mr Kishida for Japan's "strong and principled leadership" of G7 this year. Mr Yoon was a special guest at the G7 Summit in Hiroshima in May. South Korea, however, is not a member of the group.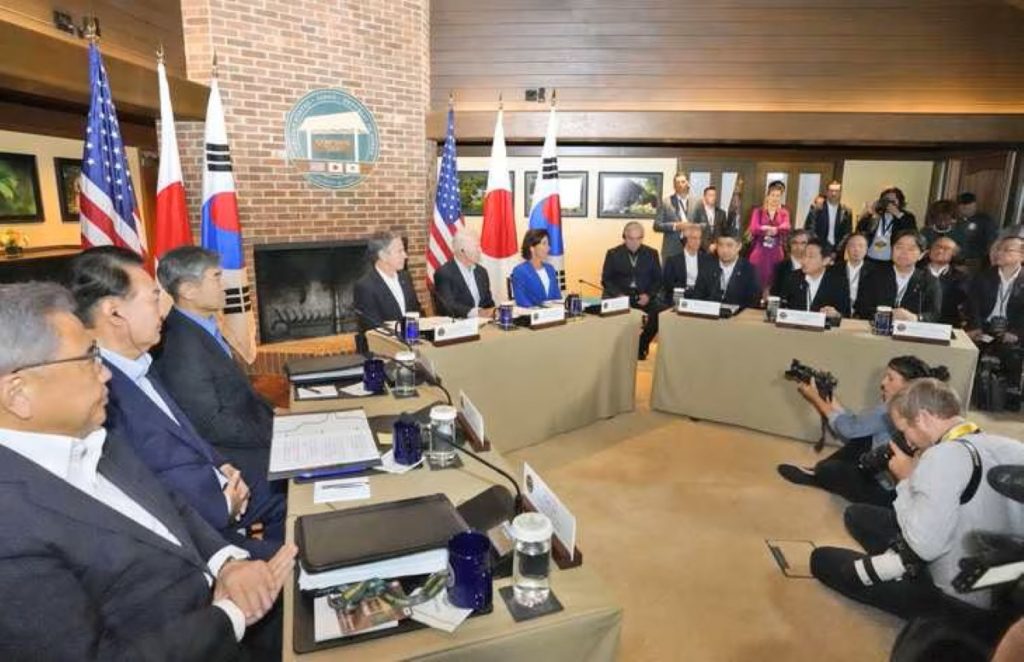 Encouraging Signs
The log cabins of Camp David provided an ideal environment for the political leaders to talk frankly. They were away from the cameras. This private exchange of views will have also enabled Mr Biden and his team to gauge the mood in East Asia.
From the perspective of the Japanese government, the current situation seems encouraging.
President Yoon Suk-yeol delivered a speech in Seoul just a few days before the summit. In it, he described Japan as a "partner" which shares common interests with Korea.
"As partners that cooperate on security and the economy, Korea and Japan will be able to jointly contribute to peace and prosperity across the globe while collaborating and exchanging in a future-oriented manner," he said.
Long Term Commitment
At Camp David, Mr Biden said the leaders of the three countries would aim to meet regularly for "decades and decades." The joint communique explained that the goal is for trilateral meetings to be held at least annually. Those should involve foreign ministers, defense ministers, and national security advisors.
The communique emphasized a strong resolve to uphold regional security. South Korea, Japan, and the United States will hold joint military exercises and improve intelligence sharing. They have also given a "commitment to consult" in the event of a crisis.
"This is exactly what is needed at this time. I am convinced that the trilateral security operation among Japan, the US, and South Korea has further strengthened regional peace and stability," Mr Kishida told reporters at Camp David.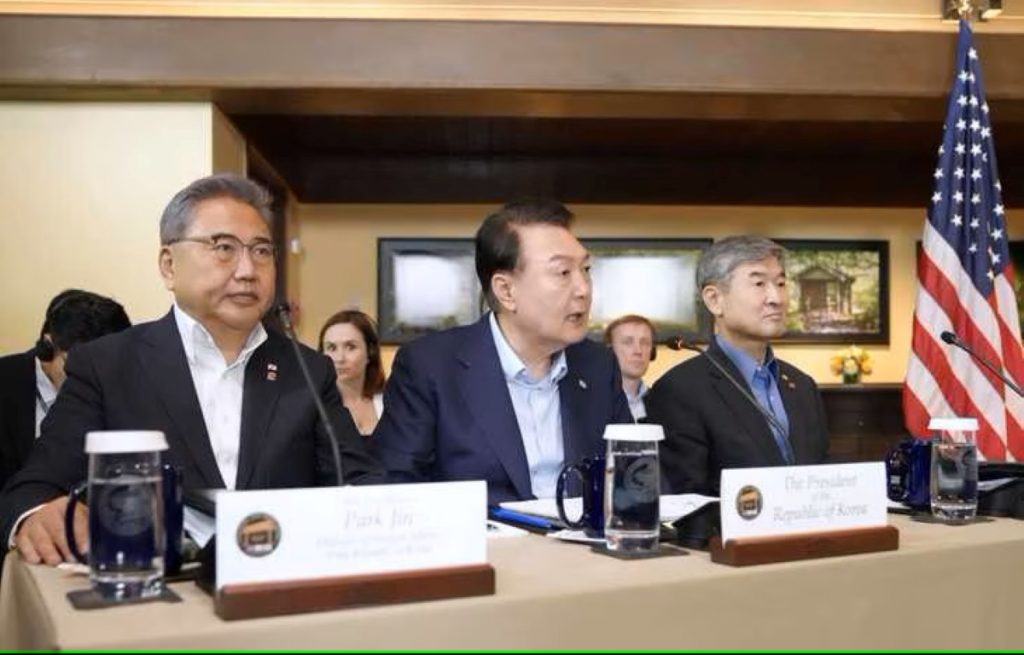 Understanding South Korea
The main concern from Japan's perspective is that South Korea's commitment to the trilateral may wane. In particular, the concern applies if another President is elected who sees the world differently from Mr Yoon.
The last South Korean leader, Moon Jae In, repeatedly downplayed the threat from North Korea. Moreover, he did so despite warnings from Japan's late Prime Minister, Shinzo Abe, warned that the threat was escalating.
Since the start of 2022, North Korea has carried out more than a hundred weapons tests, including firing missiles toward Japan. Its propaganda spews out violent threats against the United States, South Korea, and Japan. Kim Jong Un recently ordered his army to prepare for war and develop technologically advanced weapons of mass destruction.
In the face of these threats, Mr Biden recently sent a US Navy submarine to the South Korean port of Busan. In this case, the sub is capable of firing nuclear missiles. At Camp David, he reminded America's allies of its "ironclad commitment" to their security.
The Path Ahead
The summit raised important questions about where the trilateral partnership may be heading. Is it on course to become a formal commitment to collective defense? Would the Japanese Self-Defense Forces need to respond to an attack on South Korea?
Most political analysts in Tokyo maintain that under present circumstances, a formal commitment would be a long way off. The widespread view is that Japan's constitution rules out military involvement except in the case of a direct or imminent threat to the islands of Japan. It could however be revised in the future if there was a referendum.
From the South Korean perspective, foreign relations with Japan remain a politically tricky issue. At Camp David, Mr Yoon bluntly stated that he has faced opposition back home over the recent rapprochement. Mr Biden and Mr Kishida know that they are currently dealing with a unique Korean leader.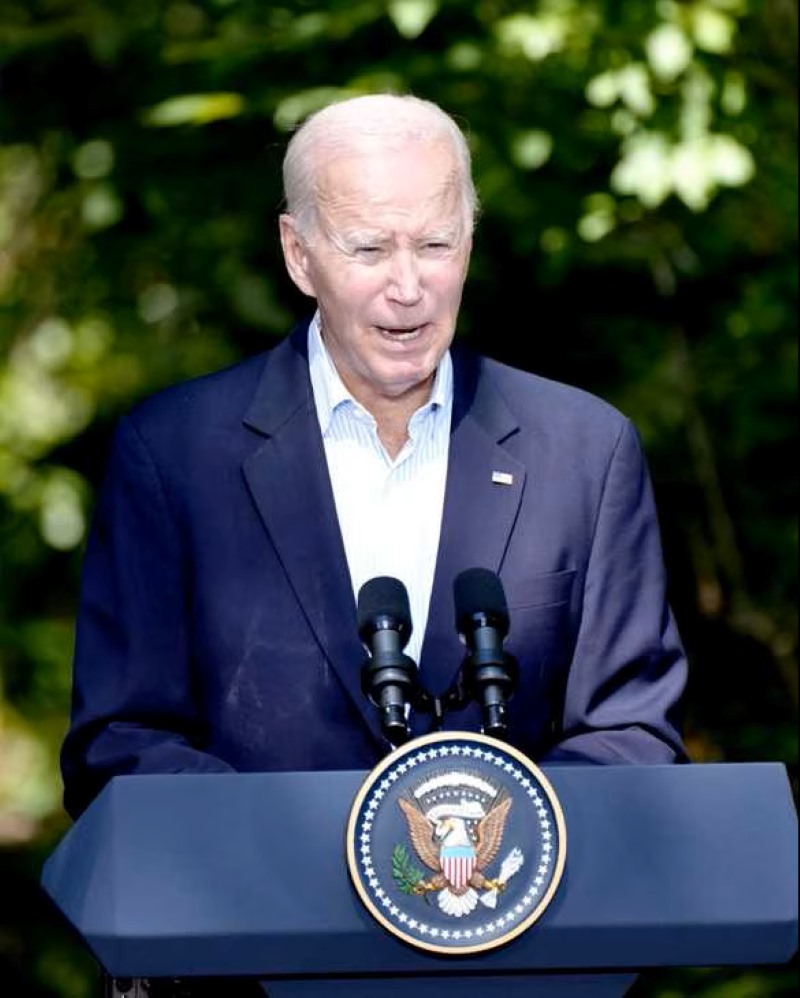 A Warning to China
China also featured in the discussions at Camp David. The White House said the leaders voiced concern over China's recent dangerous activities in the South China Sea. Furthermore, the joint communique condemned Beijing's "unlawful maritime claims" and "coercive activities" in the region.
During the US-Japan bilateral section of the Camp David summit meeting, Mr Kishida and Mr Biden agreed to work closely in dealing with issues concerning China and ensuring peace and stability in the Taiwan Strait. Meanwhile, they reaffirmed the importance of cooperating with Beijing on issues of common interest.
Summarizing the significance of the event, Mr Biden said the leaders had "made history." Mr Kishida, meanwhile, stressed the importance of strategic cooperation.
According to the Yonhap news agency, President Yoon summed up the event at more length. He said Camp David will be remembered as a historic place where South Korea, the United States and Japan declared their intention to promote the rules-based international order on the foundation of the common values of freedom, human rights and the rule of law, and to play a central role for regional security and prosperity."
RELATED:
Author: Duncan Bartlett, Diplomatic Correspondent
Mr Bartlett is the Diplomatic Correspondent for JAPAN Forward and a Research Associate at the SOAS China Institute. Read his articles and essays on JAPAN Forward.