Antony Blinken Goes to China Seeking Better Communications
Antony Blinken offered no concessions and took nothing home on his visit to Beijing but he listened patiently to the views of China's leaders.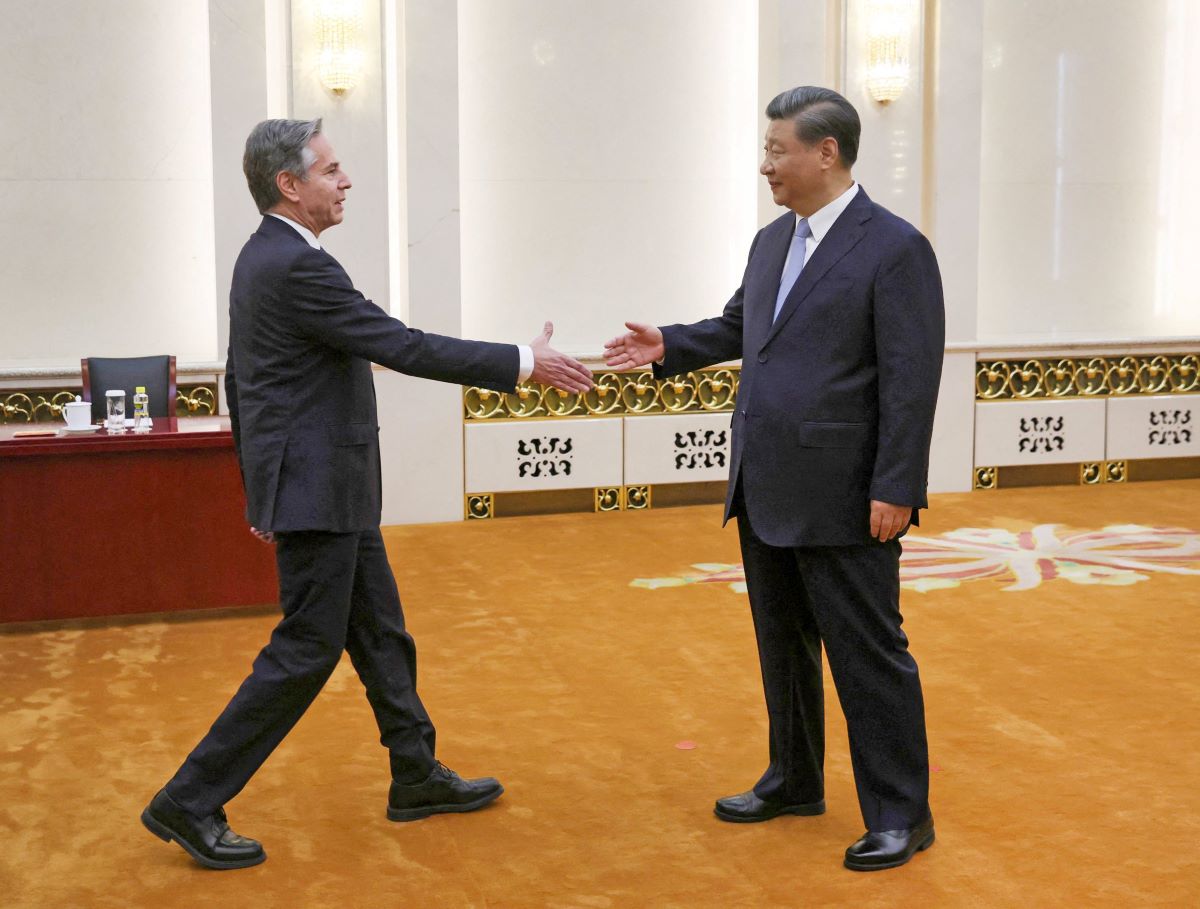 The United States Secretary of State Antony Blinken is highly knowledgeable of the dangers posed by China in the Indo-Pacific region.
Blinken knows that Chinese Coast Guard and Chinese Navy vessels have repeatedly entered Japan's territorial waters, most notably near the Senkaku Islands.
He will also have been informed that a Chinese Navy vessel sailed close to Yakushima Island earlier this month. That prompted a protest from Japan.
Mr Blinken used his trip to Beijing this week to encourage the Chinese side to open a channel of military-to-military communication with the United States. So far, however, the Chinese have declined the invitation to do so.
"I think it's absolutely vital that we have these kinds of communications," said Mr Blinken. "That imperative, I think, was only underscored by recent incidents that we saw in the air and on the seas."
The Secretary of State was alluding to a recent event in the Taiwan Strait when a Chinese warship came within 150 yards of a US destroyer.
In May, also, a Chinese fighter jet intercepted an American surveillance plane in international airspace.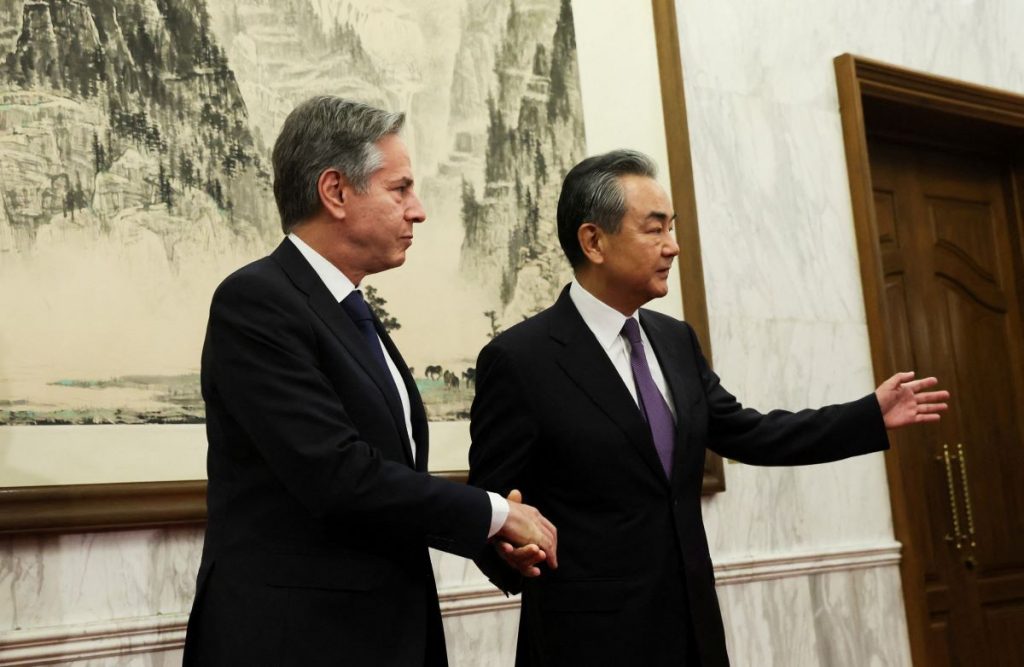 The Right Trail
Despite the lack of a breakthrough on the military-to-military hotline, Mr Blinken has said that communications between America and China are improving.
"Progress is hard. It takes time. And it's not the product of one visit, one trip, one conversation," he said.
President Joe Biden said that Mr Blinken had done "a hell of a job" in Beijing. He added that relations are "on the right trail" following meetings between Secretary Blinken, China's Foreign Minister Qin Gang, China's top diplomat, Wang Yi, and the Chinese leader, Xi Jinping.
Qin Gang has accepted an invitation to visit Washington within the next few months. And he has said that China is committed to building a stable, predictable, and constructive relationship with the US.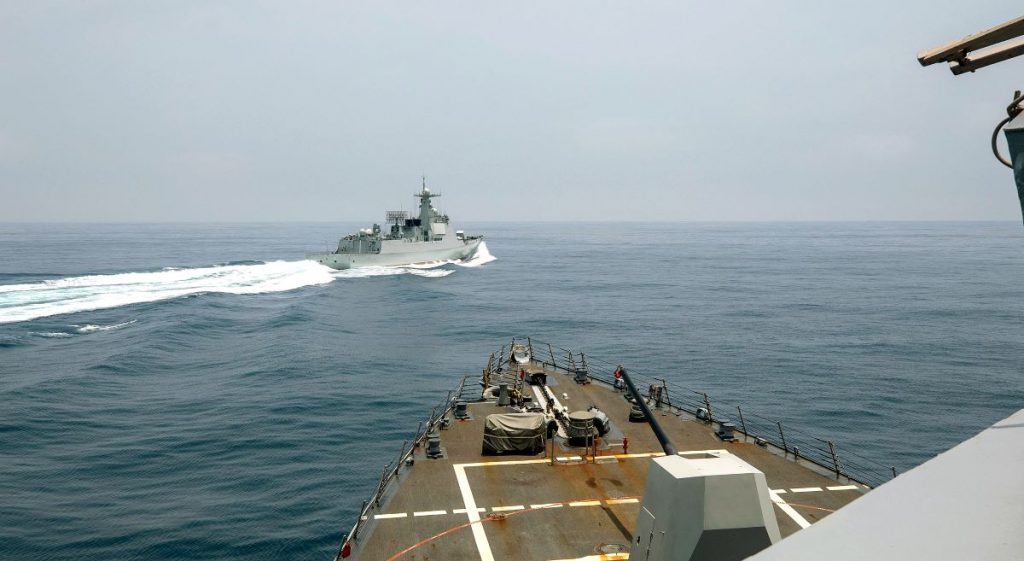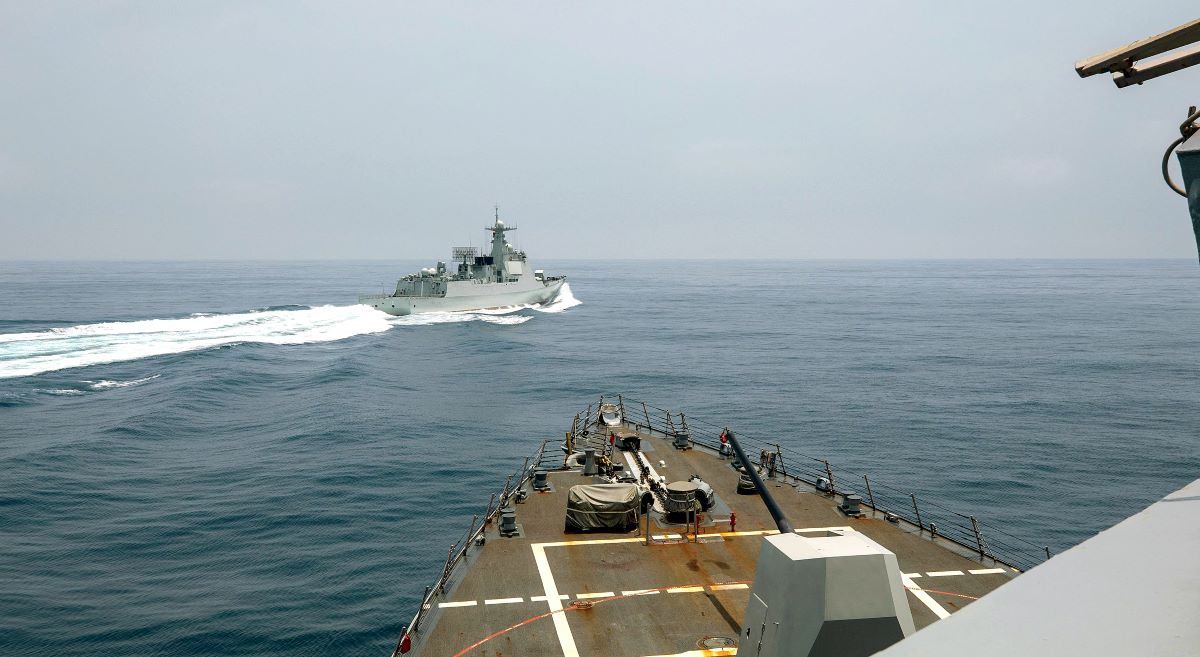 Taiwan Risk
During the meetings, the Chinese leaders told Mr Blinken that Taiwan is the "most prominent risk" for China-US relations. They also described the issue as one of "China's core interests"
"China has no room for compromise or concessions," said Wang Yi, according to a report on Reuters.
Furthermore, on Tuesday, a prominent US think tank weighed in on the issue. It warned that weakness in the Chinese economy could increase the risk of a military crisis in the Taiwan Strait.
The Council on Foreign Relations said: "As China's economic growth has slowed under Xi, he has increasingly turned to nationalism to justify the [Chinese Communist Party's] monopoly on power. With a further downturn, he could turn to the Taiwan issue to rally support for the CCP and his personal rule," the report said.
"As Xi approaches the end of his tenure and looks toward his legacy, the risk of a conflict over Taiwan will grow."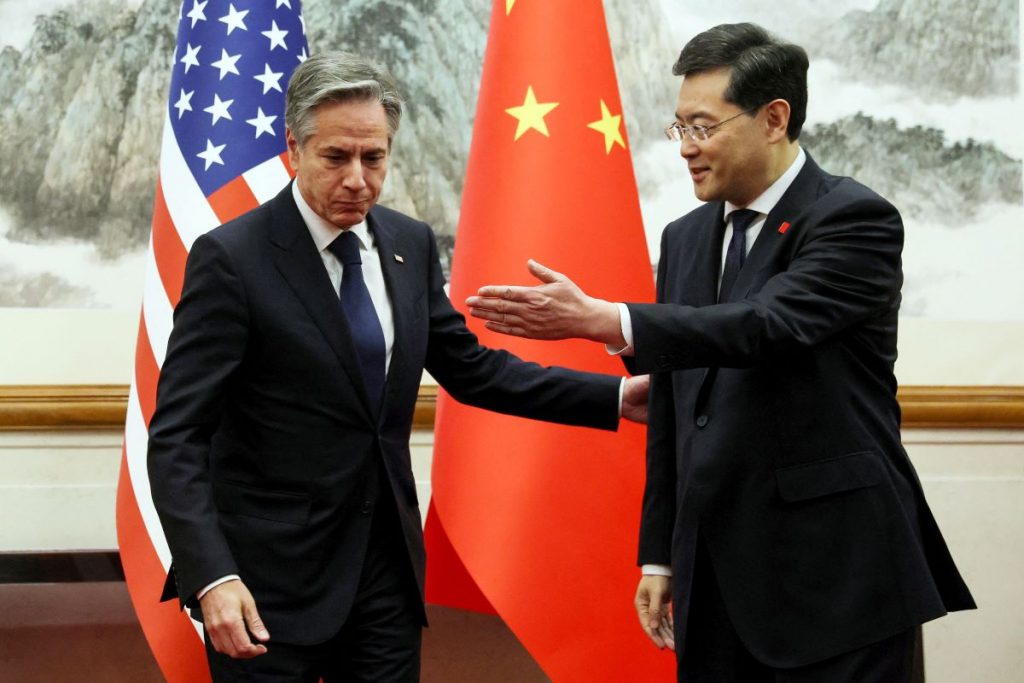 Diplomatic Success
In the view of Professor Steve Tsang, Director of the SOAS China Institute in London, Mr Blinken's trip to Beijing was a significant diplomatic success.
"To have gone there at all was an achievement. And then to have meetings not only with the senior officials but also with Xi Jinping shows the great effort made by the Americans. However, I don't think Mr Blinken offered anything by way of concessions to China. It was mainly about trying to keep communication lines open to avoid all-out conflict."
Professor Tsang notes that Mr Blinken received a rather muted welcome when he arrived in Beijing on Sunday. He was met at the airport by Yang Tao, Director General of the Department of North American and Oceanian Affairs of the Foreign Ministry, and US Ambassador to China, Nicholas Burns. Given Mr Blinken's high status, Professor Tsang says he could have expected a more senior delegation to greet him.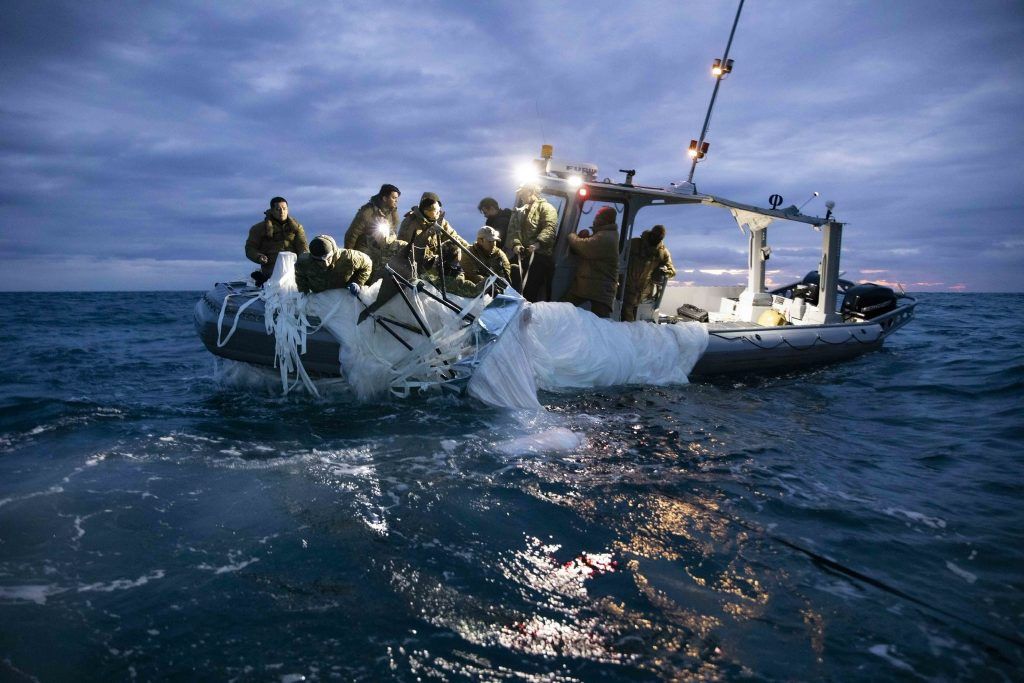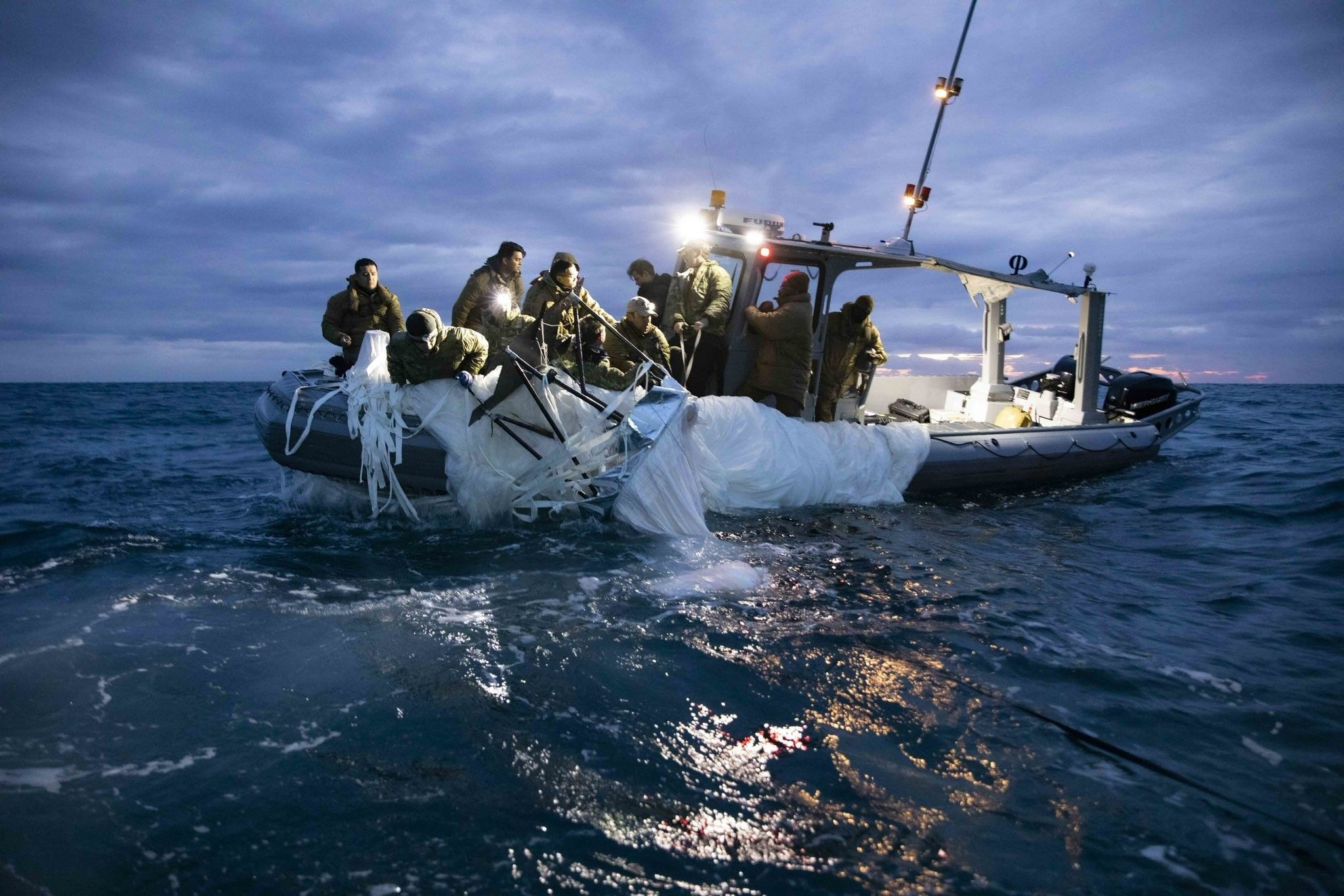 Spying Activity
Mr Blinken was the first senior US diplomat to visit China in five years.
He had planned to go to China in February but decided to postpone the trip after a Chinese spy balloon was intercepted flying over American airspace.
In Professor Tsang's view, the trip could also have been jeopardized by recent revelations that the Chinese have established a spy base in Cuba.
The Washington Post newspaper claimed that China has set up a "listening post" on the island, which is close to the coast of Florida.
The paper says spies use it to collect electronic intelligence and also keep tabs on US maritime activity.
In Professor Tsang's view, the Cuban base is "a much bigger deal" than the row over the spy balloon. However, he thinks the Biden Administration may have chosen to downplay it. That was likely in order to ensure that Mr Blinken's visit to China went smoothly.
RELATED:
Author: Duncan Bartlett, Diplomatic Correspondent
Mr Bartlett is the Diplomatic Correspondent for JAPAN Forward and a Research Associate at the SOAS China Institute. Read his other articles and essays.