At 18, Japan's Princess Aiko Learns to Embrace Imperial Duties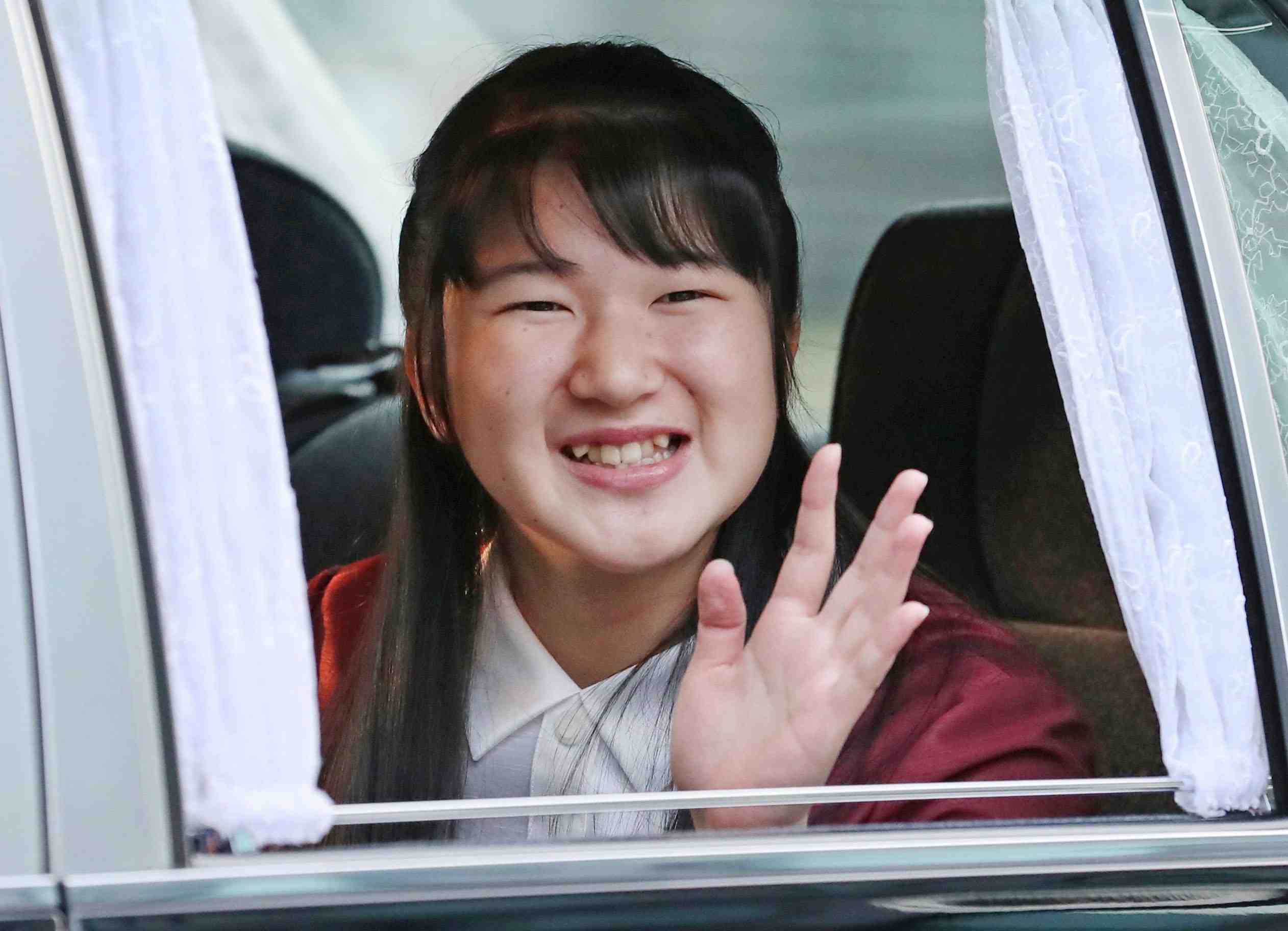 Japanese Princess Toshinomiya Aiko, the only child of Emperor Naruhito and Empress Masako, turned 18 on December 1.
In April, Princess Aiko entered her third year at Gakushuin Girls' Senior High School (Toshima region of central Tokyo). While she is hard at work on her studies, she is also enjoying her last year in high school by actively participating in sports and culture festivities.
The Princess is said to have shown a keen interest as she watched the series of imperial rituals related to her father's enthronement as the Emperor on TV.
In November during her school's culture festival, Princess Aiko was a member of a group of third year volunteer students who performed. She danced to foreign music and J-POP with a spring in her step. She also participated in sorting garbage, as a member of the clean-up committee.
During this year's series of traditional imperial rituals, which took place from early morning to late night hours over several months, the Princess diligently saw off and welcomed home her parents on their return at the Akasaka Imperial Palace. Through media reports, she also enthusiastically watched the main enthronement ceremony of her father, the Sokuirei Seiden no Gi (Ceremony at the State Hall), and the Imperial Procession Parade, which took place in October and November, respectively.
On August 15, the anniversary of the end of World War II, the Princess offered a silent prayer upon seeing on television her father's first appearance as emperor at an annual memorial service for those who lost their lives at war.
During a summer trip to Nasu, Tochigi Prefecture, with her parents in August, Princess Aiko was seen actively chatting with local elementary and high school students at the station.
When Britain's Princess Anne, who has a long-standing friendship with the Emperor, visited the Akasaka Imperial Palace in October, Princess Aiko was also present, and took the opportunity to interact with a member of a royal family from overseas in English.
(Click here to read the original article in Japanese.)
Author: The Sankei Shimbun