Australia Routs Finland in Teams' Basketball World Cup Opener
Patty Mills scored a game-high 25 points and Josh Giddey flirted with a triple-double to lead Australia to victory in the Basketball World Cup match.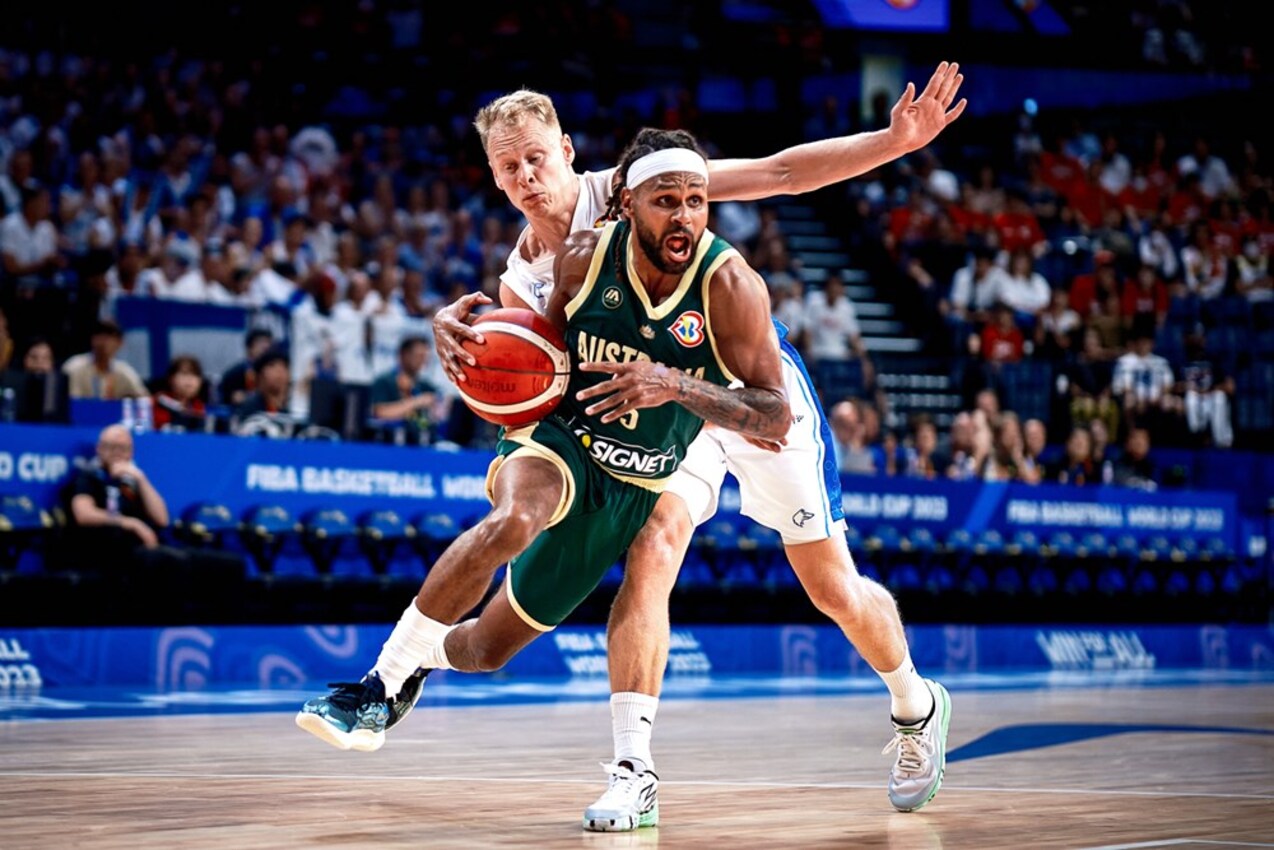 Read the full story on SportsLook - Australia Routs Finland in Teams' Basketball World Cup Opener
OKINAWA CITY ― Patty Mills extended his double-digit scoring streak to 15 games in FIBA Basketball World Cup competition on Friday, August 25.
Mills, a key backup on the San Antonio Spurs' 2014 NBA championship team, scored a game-high 25 points to energize Australia to a 98-72 victory over Finland in the teams' Group E opener. He was 11-for-22 from the floor and added eight rebounds, four steals and two assists in 28-plus minutes. What's more, Mills received the Player of the Game accolade.
The 35-year-old guard pumped in 12 points, tops among all scorers, in the opening half and provided steady scoring after the intermission, too. His Basketball World Cup scoring streak began in 2010.
Australia, which led 45-30 at the end of the second quarter, extended its lead to 70-54 entering the final period at Okinawa Arena.
In short, two generations of stars excelled for Australia in the runaway victory.
Oklahoma City Thunder guard Josh Giddey, a rising star at age 20 and the No 6 pick in the 2021 NBA Draft, nearly finished with a triple-double for Australia, supplying 14 points, nine rebounds and eight assists. Fellow NBA players Joe Ingles and Dante Exum, a backup point guard, finished with 13 and 10 points, respectively as Australia featured a well-balanced offensive attack.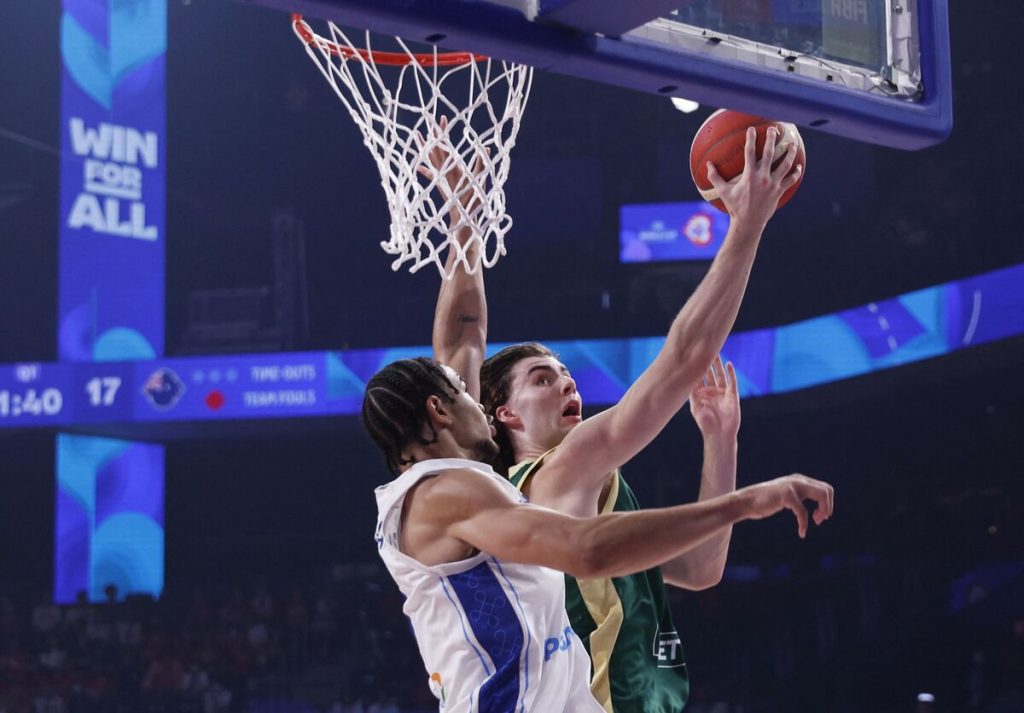 Giddey Pleased with Australia's Overall Effort
After his Basketball World Cup debut, Giddey said his team was at its best when "we were out in transition, running. And I think that momentum at the end of the second [quarter] carried through into the third and fourth."
In addition, the game ended as expected.
Australia, the world's third-ranked men's national team, placed fourth at the 2019 FIBA Basketball World Cup and earned the bronze medal at the 2020 Tokyo Olympics. World No 24 Finland didn't qualify for the 2019 Basketball World Cup and didn't compete at the delayed Tokyo Games in 2021.
Backups Provide Big Scoring Punch for Australia
Australia coach Brian Goorjian's squad shot 37-for-73 (50.7%) from the field in the convincing victory. The Aussies also got a big boost from their bench, with their backup players outscoring Finland's reserves 45-23.
Continue reading the full story on SportsLook.
Author: Ed Odeven
Find Ed on JAPAN Forward's dedicated website, SportsLook. Follow his [Japan Sports Notebook] on Sundays, [Odds and Evens] during the week, and on X (formerly Twitter) @ed_odeven.