BASEBALL | Orix Survives Late Scare to Defeat Yakult for First Japan Series Title in 26 Years
Buffaloes starter Hiroya Miyagi and outfielder Yutaro Sugimoto were the Game 7 heroes for the Pacific League champions.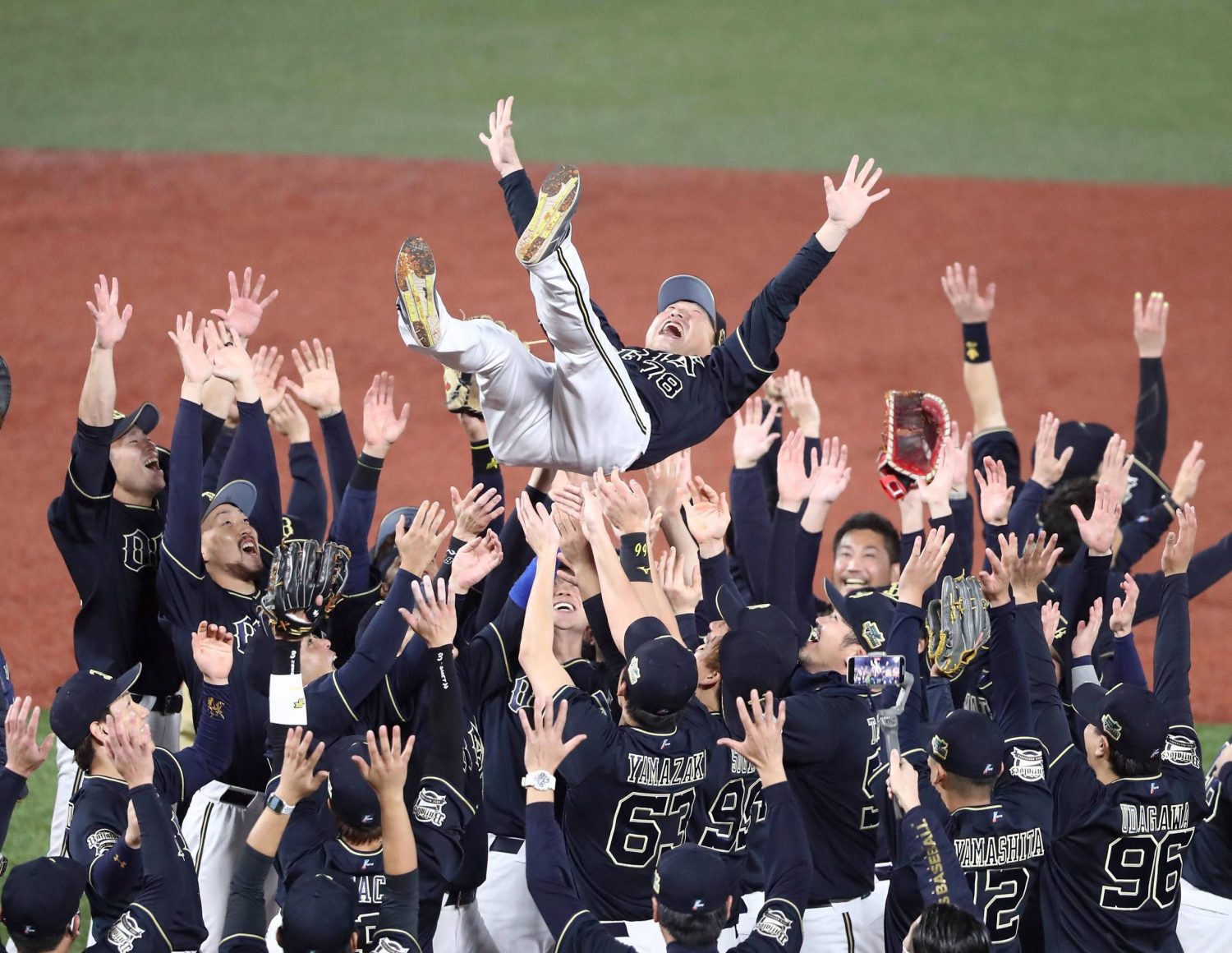 This article first appeared on SportsLook, JAPAN Forward's dedicated sports website.
The Orix Buffaloes defeated the Tokyo Yakult Swallows 5-4 in Game 7 on Sunday, October 30 to complete a stunning comeback against the defending champions and win their first Japan Series title in 26 years.
Down by two losses after the first three games (Game 2 ended in a 3-3 tie), the Pacific League champion Buffaloes won four straight games to avenge last year's 4-2 loss to the Swallows in the championship final.
Orix starter Hiroya Miyagi went five strong innings and Yutaro Sugimoto hit a bases-clearing liner to center as the Buffaloes scored four runs in the top of the fifth to knock Yakult starter Cy Sneed out of the game.
Sugimoto, who struggled early on in the series but came up with some clutch hits and big defensive plays during his team's four consecutive wins, was named series MVP.
Read the full story on SportsLook.
Author: Jim Armstrong
The author is a longtime journalist who has covered sports in Japan for more than 25 years. You can find his articles here.