BASEBALL | Yu Darvish, Padres Finalize a Lucrative Six-Year Contract
The $108 million deal locks up Yu Darvish, who reached the 3,000-career strikeout milestone last year, with the Padres through 2028, when he'll turn 42.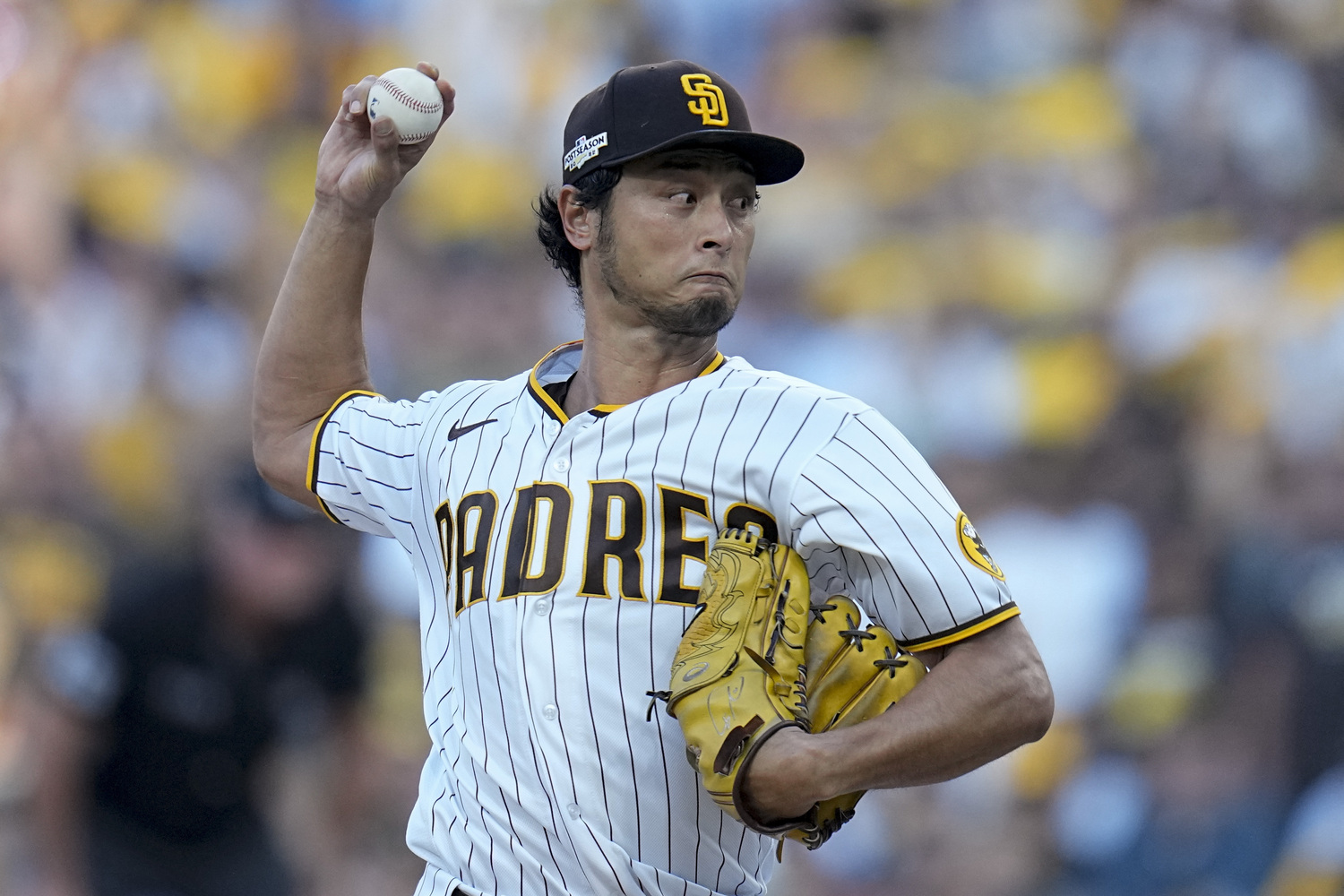 Read the full article on SportsLook - Yu Darvish, Padres Finalize a Lucrative Six-Year Contract
Yu Darvish was set to become a free agent after the 2023 MLB season.
That changed on Thursday, February 9 when Darvish and the San Diego Padres finalized a five-year, $90 million USD (¥11.85 billion JPY) contract extension. In total, he's now owed $108 million USD (¥14.2 billion JPY) from the Padres.
In essence, five years were tacked on to the final year of his existing contract. He will make $18 million USD (¥2.37 billion JPY) this season.
Darvish, 36, is entering his third season with the National League West club. A five-time All-Star, he matched his MLB career-high with 16 wins in 2022. He finished with a 16-8 record, a 3.10 ERA and 197 strikeouts in 194⅔ innings. In the playoffs, Darvish posted a 2-1 record.
In September 2022, the hard-throwing right-hander became the second Japanese pitcher to reach the combined 3,000-career strikeout milestone for NPB and MLB after Hideo Nomo. Darvish made his MLB debut in 2012, when he won 16 games with the Texas Rangers after establishing himself as a star with the Hokkaido Nipponham Fighters. In the majors, Darvish has a 95-75 record with a 3.50 ERA and 1,788 strikeouts in 1,488 innings.
Read the full story on SportsLook.

Author: Ed Odeven
Find Ed on JAPAN Forward's dedicated website, SportsLook. Follow his [Japan Sports Notebook] on Sundays, [Odds and Evens] during the week, and Twitter @ed_odeven.