BASKETBALL | Clash of the Titans: Brex Complete Two-Game Sweep of Rival Jets
Utsunomiya makes 13 of 28 3-point shots in the series finale against Chiba and takes a two-game lead atop the East Division standings.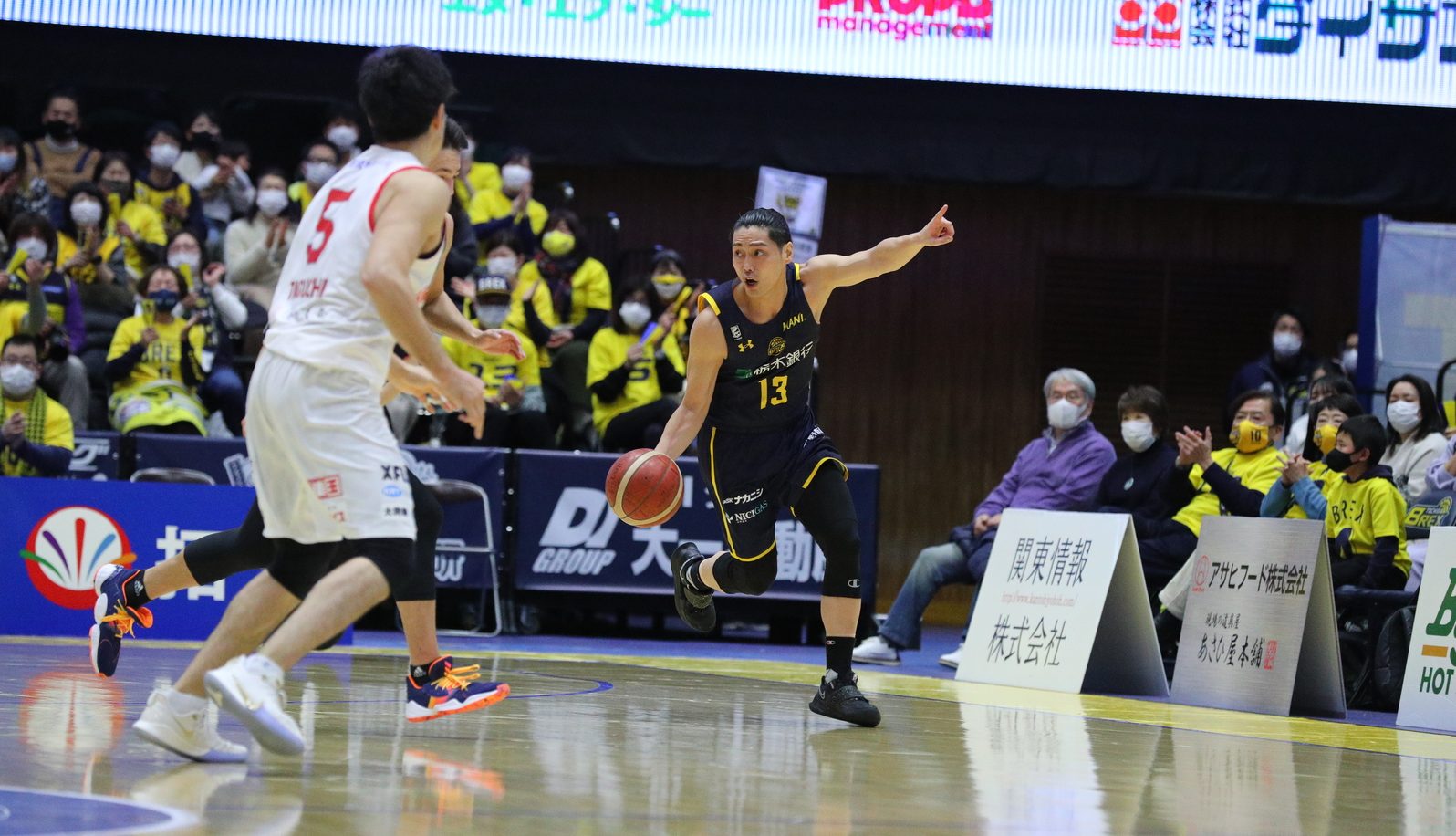 ~~
Three-point shooting was a decisive factor in the Utsunomiya Brex's latest victory.
The Brex sank 13 of 28 long-range shots. They also held the Chiba Jets to 8-for-22 from beyond the arc.
In the marquee matchup between the B. League East Division heavyweights, Utsunomiya triumphed 88-76 on Sunday, January 24 to complete a weekend sweep.
In the series opener on the previous afternoon, the Brex recorded an 84-64 victory.
The sweep gives the Brex (24-5) a two-game lead atop the East Division standings.
The Jets slipped to 22-7.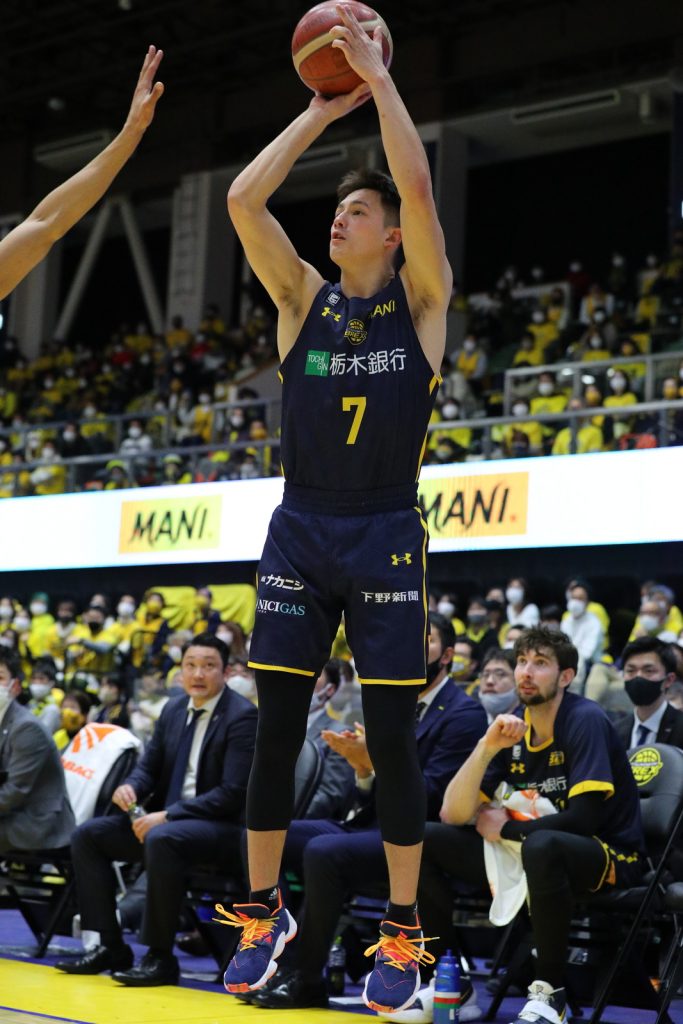 Playing before their home fans, Utsunomiya got off to a solid start and took a 22-16 lead into the second quarter. Coach Ryuzo Anzai's club extended its advantage to 44-28 by halftime.
Veteran guard Yusuke Endo paced the hosts with 15 points, including 5 of 7 from 3-point range. Small forward L.J. Peak added 14 points and Shuhei Kitagawa poured in 13 points, while Josh Scott had 12 points, nine rebounds and two blocks. Seiji Ikaruga contributed eight points and Kai Toews added six points and five assists.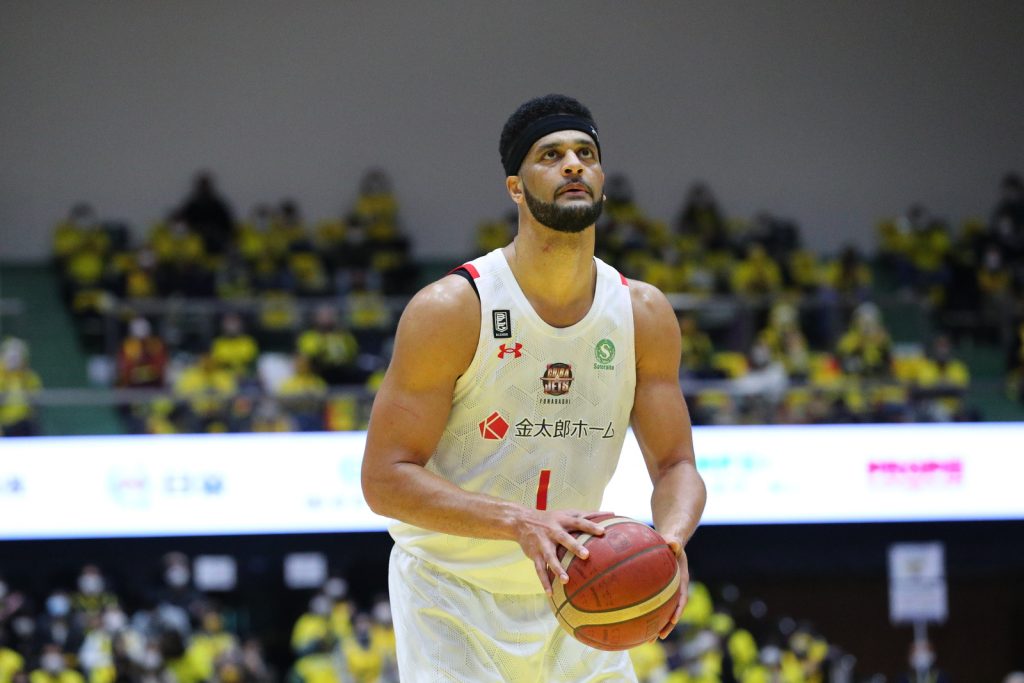 Josh Duncan notched a double-double (20 points, 11 rebounds) for the Jets. Sebastian Saiz finished with 17 points and 13 boards. Yuki Togashi, who scored nine points and dished out five assists, was held to 3-for-10 shooting.
Looking back at the game, Anzai summed up his team's inspired performance with a poignant observation: "It was our most focused game of the season."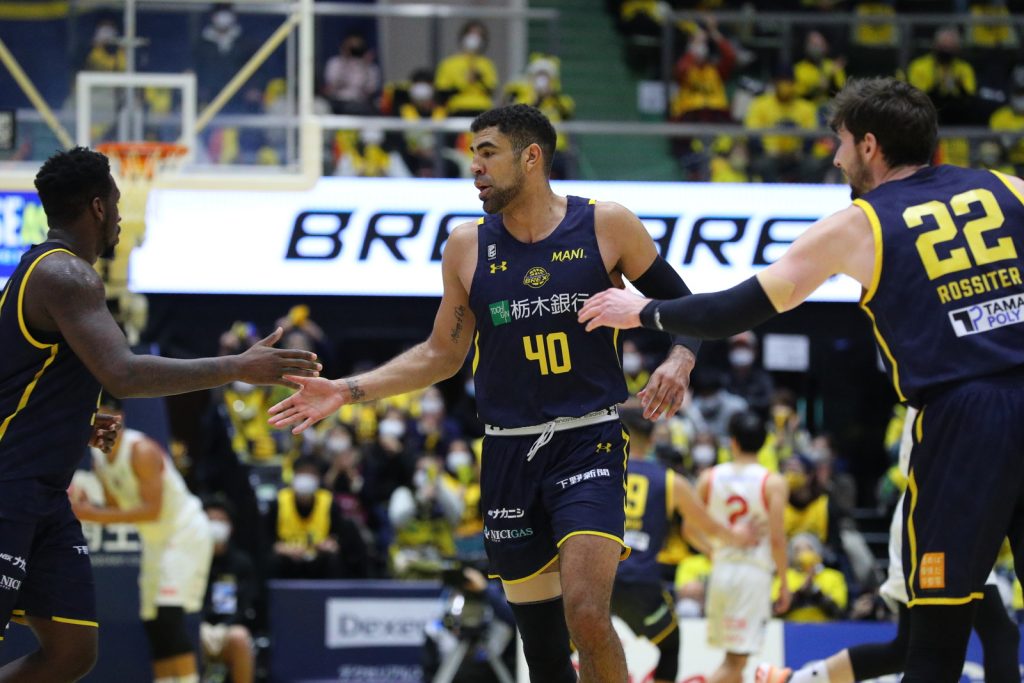 Sunrockers Win Eighth Straight
Charles Jackson's high-energy performance (27 points, 13 rebounds, five steals) and Ryan Kelly's 19 points sparked the Sunrockers Shibuya in an 86-79 road win over the Shiga Lakestars on January 24.
The Sunrockers (21-8) outscored the hosts 24-11 in the second period to take a commanding 48-26 lead into intermission. They cruised to their eight straight win.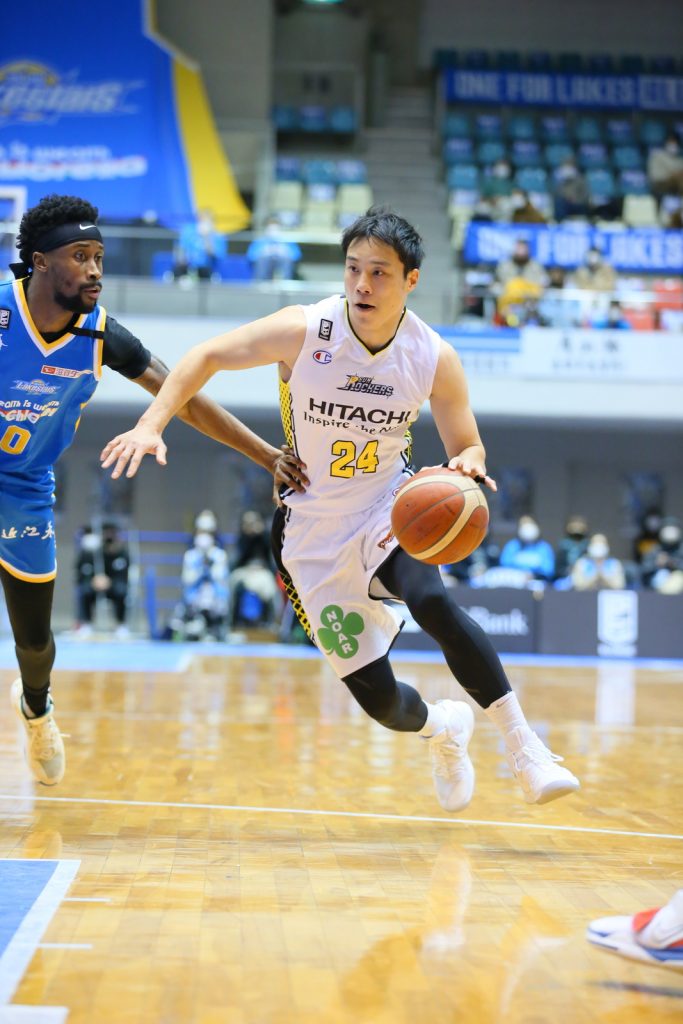 Jordan Hamilton had 29 points, eight rebounds and seven turnovers for the Lakestars (10-19).


NeoPhoenix Hand Dragonflies 16th Consecutive Loss
With a balanced inside-outside offensive attack, the San-en NeoPhoenix edged the Hiroshima Dragonflies 85-83 to complete the series sweep.
For Hiroshima (4-25), it was its 16th loss in a row.
Stevan Jelovac led the NeoPhoenix (7-22) with 26 points and 10 rebounds. Kyle Hunt contributed 19 points and Hayato Kawashima made an impact with 12 points, eight assists and three steals.
Hiroshima's Jamari Traylor finished with 20 points, 12 rebounds and five steals. Captain Shogo Asayama and Thomas Kennedy scored 17 points apiece.


Alvark Whip Susanoo Magic
The Alvark Tokyo jumped out to a 40-25 halftime lead and held on for a 90-55 road decision over the Shimane Susanoo Magic, giving coach Luka Pavicevic's team its second straight away victory.
The Alvark (17-12) buried 12 of 24 3-point shots in the series finale. Genki Kojima made 5 of 6 3s in a 17-point outing. Kevin Jones poured in 16 points and Deshaun Thomas had 14. Playmaker Daiki Tanaka chipped in with 11 points and six assists.
Reid Travis led Shimane (9-20) with 12 points. The hosts were 1-for-12 from 3-point range.


Northern Happinets Bounce Back Against Brave Thunders
Masashi Hosoya ignited the Akita Northern Happinets on offense, connecting on 5 of 6 3-point attempts. Hosoya scored a team-best 18 points in a bounce-back, 96-81 win over the visiting Kawasaki Brave Thunders.
Kadeem Coleby provided 17 points on 7-for-8 shooting and Alex Davis had 13 points, seven rebounds and four blocks for Akita (19-10), which had five double-digit scorers.
Nick Fazekas led Kawasaki (18-11) with 19 points and 12 rebounds.
The Brave Thunders had 20 assists and 23 turnovers.


Levanga Extend Win Streak to Four
Jordan Taylor's 24-point, five-assist effort and Nick Mayo's 23 points keyed the Levanga Hokkaido's 78-68 home triumph over the Yokohama B-Corsairs.
Hokkaido (9-20) stretched its win streak to four on a day when Mayo, the league's leading scorer (23.1 points per game), pulled down nine rebounds and made four steals.
The Levanga also received a big boost from swingman Hayato Yamaguchi (13 points, seven rebounds) and Asahi Tajima (11 points, six assists).
Robert Carter led the B-Corsairs (10-19) with 18 points.


Evessa Edge Albirex BB in Overtime
The Osaka Evessa needed overtime to hold off the Niigata Albirex BB, but their 91-85 road triumph was their second win in as many days.
D.J. Newbill spearheaded the Evessa offense with 25 points and eight assists, while veteran frontcourt mates Ira Brown (22 points, 13 rebounds, three blocks) and Josh Harrellson (16 points, 11 boards, six assists) also played instrumental roles for Osaka (16-13).
Kei Igarashi was the top scorer for Niigata (9-20) with a 23-point effort.


Other Sunday Contests
The SeaHorses Mikawa defeated the Nagoya Diamond Dolphins 84-71, sending the hosts to their sixth straight loss.
Kosuke Kanamaru and Davante Gardner scored 27 and 22 points, respectively, for the West Division-leading SeaHorses (21-8). Kyle Collinsworth handed out 11 assists, one shy of his season-high total.
Takumi Saito had 13 points and six assists for the Diamond Dolphins (16-13).
Elsewhere, the Toyama Grouses salvaged a weekend split with an 89-80 road win over the Shinshu Brave Warriors.
Toyama (19-10) closed out the game with a dominant fourth quarter, outscoring the hosts 30-19 over the final 10 minutes. Richard Solomon scored 11 of his 17 points in the fourth.
Grouses' big man Joshua Smith supplied 20 points and 11 boards and 23-year-old shooting guard Yoshiyuki Matsuwaki poured in 15 points, falling one short of his season-high output (against Hokkaido on October 17).
Wayne Marshall led the Brave Warriors (11-18) with 19 points, Josh Hawkinson scored 18 and Edward Yamamoto 12.
The Kyoto Hannaryz eked out an 87-85 home win over the Ryukyu Golden Kings to earn a weekend split.
Rayvonte Rice had a game-best 23 points for Kyoto (8-21). Center David Simon scored 18 points and hauled in eight rebounds. Ryo Terashima had 16 points and four assists. Newcomer Justin Harper, a University of Richmond alum, added 14 points.
Dwayne Evans led the Golden Kings (20-9) with 16 points. Narito Namizato scored 15 and Jack Cooley added 14 and 12 rebounds.


B2 Update
The nation's longest winning streak remains intact as the Gunma Crane Thunders recorded 99-83 and 87-76 road victories over the Rizing Zephyr Fukuoka on Saturday, January 23 and Sunday, January 24.
Gunma coach Fujitaka Hiraoka's team improved to 30-2. Fukuoka fell to 17-15.
In the weekend opener, Justin Keenan paced the Crane Thunders with 20 points, Michael Parker scored 19 and three teammates also reached double figures. Gunma trailed 33-18 after the opening quarter, then seized control of the game.
A day later, Crane Thunders star Trey McKinney-Jones had a team-high 25 points and Parker netted 17.


Author: Ed Odeven

Follow Ed on JAPAN Forward's [Japan Sports Notebook] here on Sundays, in [Odds and Evens] here during the week, and Twitter @ed_odeven.
</div>