BASKETBALL | Japan Drops 3rd Consecutive Game at FIBA Women's World Cup
France outscored Japan 19-9 in the pivotal fourth quarter, including a 17-2 run that defined the overall play in the final period.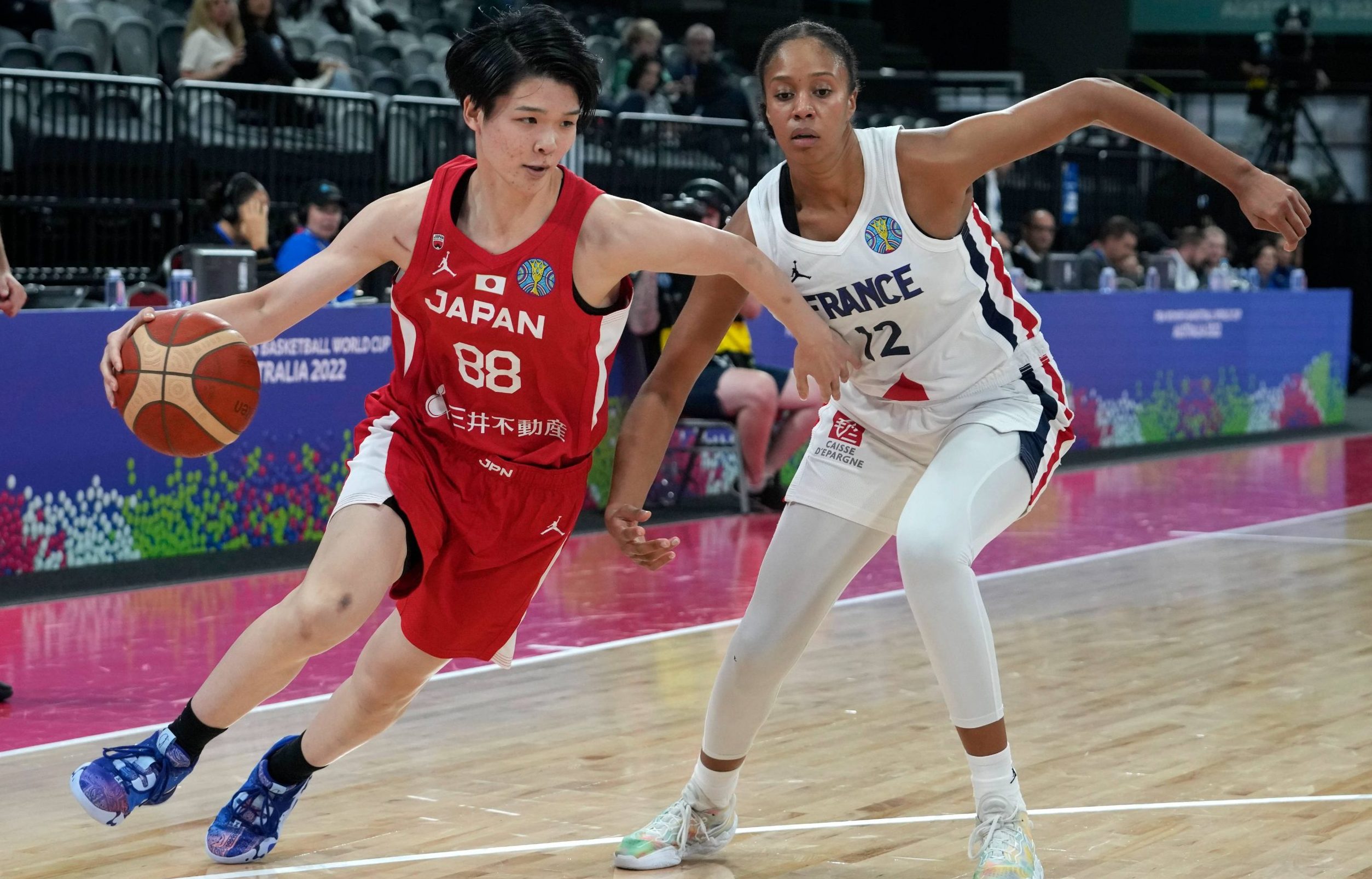 This article first appeared on SportsLook, JAPAN Forward's dedicated sports website.
France cruised past Japan 67-53 in a 2022 FIBA Women's Basketball World Cup group phase game on Monday, September 26, avenging a pair of losses to the host of the Tokyo Olympics.
Gabby Williams paced world No. 6 France with 16 points and Iliana Rupert added a double-double (15 points, 12 rebounds) in the Group B game in Sydney. Teammates Mamignan Toure and Marine Fauthoux chipped in with 13 and 10 points, respectively.
Eighth-ranked Japan, which trailed 16-5 after the opening quarter, lost its third consecutive group phase contest, falling to 1-3 at the 12-nation World Cup, which concludes on Saturday, October 1. The United States, the three-time reigning Olympic and three-time defending world champion, is the top team in Group A.
Coach Toru Onzuka's squad takes on tourney host and world No. 3 Australia on Tuesday, September 27 in its final group game, seeking to end its losing streak.
Saori Miyazaki had a team-high 13 points for Akatsuki Japan, which made 21 of 59 shots from the field. Aika Hirashita and Himawari Akaho scored nine points apiece. Maki Takada pulled down nine rebounds.
Read the full story on SportsLook.

Author: Ed Odeven
Follow Ed on JAPAN Forward's [Japan Sports Notebook] here on Sundays, in [Odds and Evens] here during the week, and Twitter @ed_odeven, and find him on JAPAN Forward's dedicated sports website, SportsLook.