BASKETBALL | Tom Wisman Devises Winning Strategies for Gunma Crane Thunders
In the Crane Thunders' first season in the B. League first division, the team's strong fundamentals have helped position them for a run at the playoffs.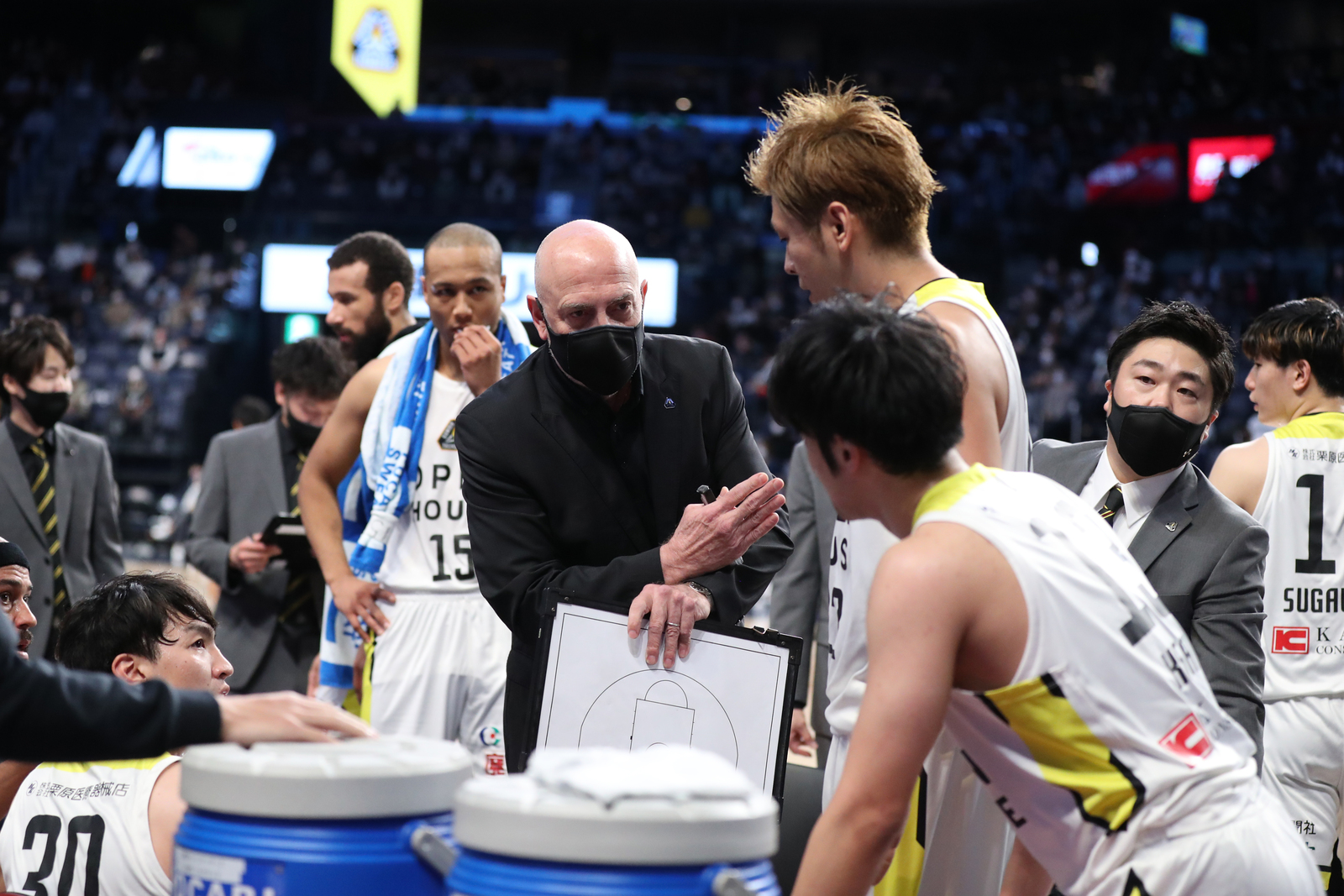 ~~
~
Whenever they step onto the floor for a game, the Gunma Crane Thunders are a reflection of their veteran head coach, Tom Wisman: confident, consistent and prepared.
With 18 games in the books (nearly 33% of their 60-game B. League season), the Crane Thunders have displayed a number of positive traits.
First and foremost, they have demonstrated that they will be a force to be reckoned with in close games. Gunma (10-8) is 8-4 in games decided by 10 or less points. Wisman's club has chalked up five of its last six victories by that margin, including a pair of wins over the Shinshu Brave Warriors (9-9) last weekend.
The Crane Thunders earned a 90-87 win on Saturday, December 11, with turnovers and free throws ultimately deciding the final score. Gunma had 12 turnovers to Shinshu's 20. In addition, the winning hosts sank 20 of 26 foul shots; Shinshu made 8 of 10.
"Although there were some corrections [to make] such as outside defense, we were able to get a lot of free throws by aggressively attacking, and we were able to win with our strengths," Wisman said, assessing his team's performance.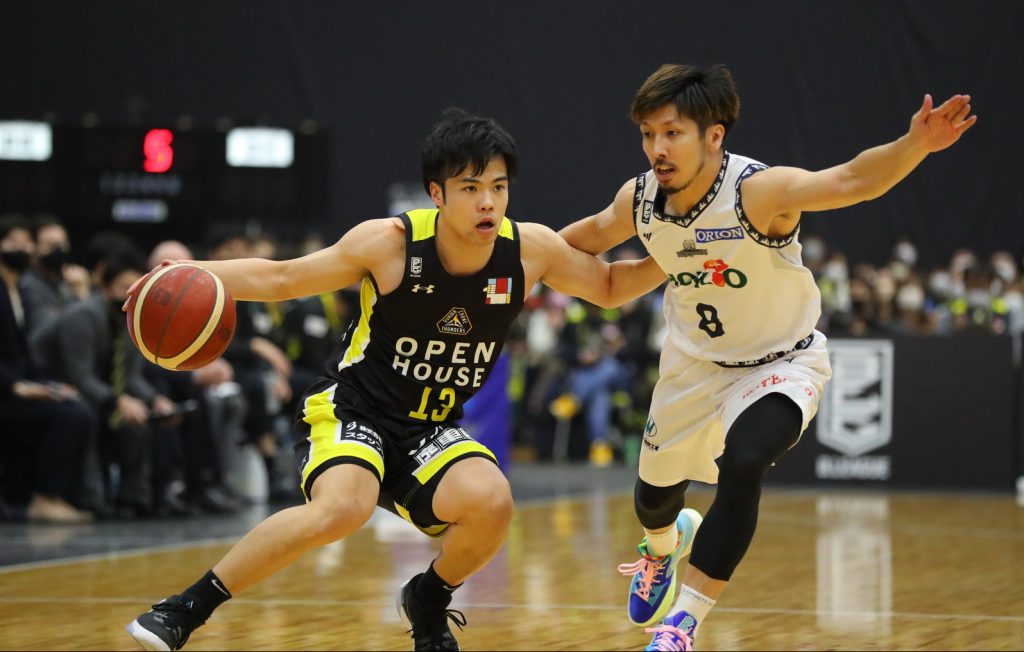 Crane Thunders guard Kohei Kasai said, "It took a long time to get into the rhythm of our opponent, but … we tried to do it as a team." He said their fighting spirit produced positive results.
In the rematch in Ota, Gunma Prefecture, the Crane Thunders recorded a 66-65 triumph to extend their winning streak to four games.
A season ago, Gunma went 52-5 in the regular season and captured the B. League second-division title at home, defeating the Ibaraki Robots in the finals. Both teams were promoted to B1 for the 2021-22 campaign as the first division was expanded to 22 teams.
Coach Fujitaka Hiraoka departed after leading the Crane Thunders to the title, and Wisman was hired on June 30. Hiraoka now calls the shots for the Niigata Albirex BB (2-16), a first-division club that has lost 15 in a row.
While the Robots (3-15) are off to a slow start in their first season in B1, the Crane Thunders have climbed into playoff contention with a number of quality wins, including a 100-94 decision over the host Ryukyu Golden Kings on November 13. The Golden Kings, led by first-year coach Dai Oketani, have a B1-best 15-3 record through Sunday, giving them the slight edge over the East Division's Chiba Jets, Kawasaki Brave Thunders and Sunrockers Shibuya, all of whom are 14-4.
The Crane Thunders also generated big attention during the opening weekend of the season in a teacher vs. pupil showdown.
Wisman's club collected back-to-back away victories (75-69 in overtime and 86-81) over the Utsunomiya Brex, led by his former assistant coach Ryuzo Anzai, to open the season on October 1 and 2.
The team then known as the Tochigi Brex won the B. League championship in the league's inaugural 2016-17 season. After winning the title, Wisman wanted a new contract to remain with the club; Brex management declined to fulfill his wish.
The American-born mentor resurfaced as the Yokohama B-Corsairs head coach for about 1½ seasons from 2018-20 before landing in Gunma hungry to put his stamp on another team.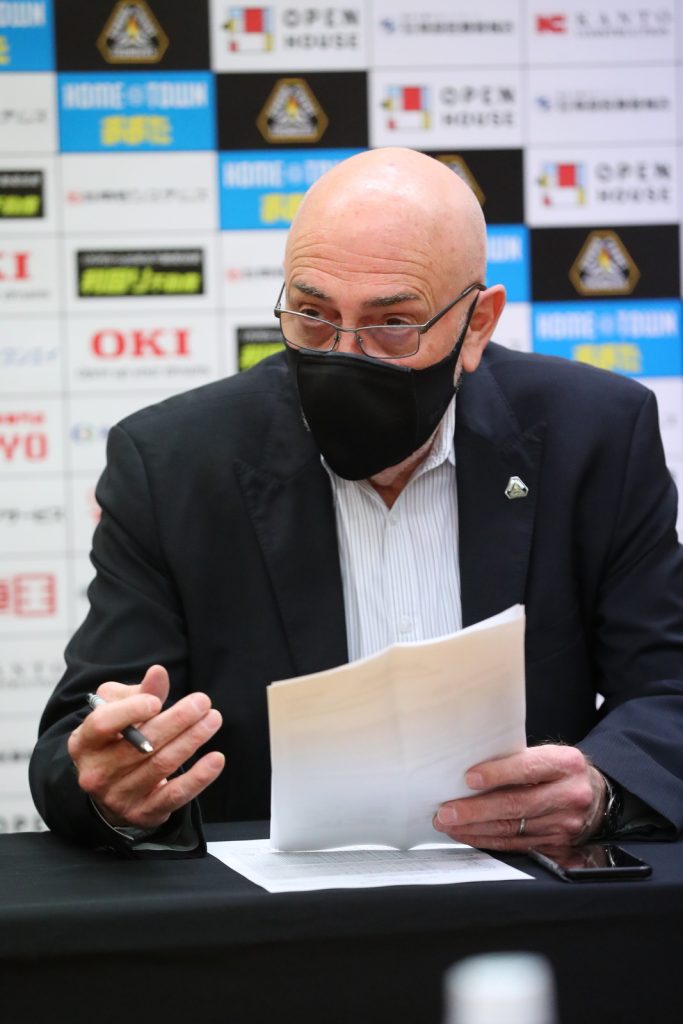 In a July 2017 interview with this reporter, Wisman said, "I've always operated under the principles of honor, trust and pride."
And there are visible signs that the Crane Thunders, with a few new roster additions in the offseason, have responded in a positive way to Wisman's day-by-day and season objectives.
Wisman, 72, is the elder statesman among the head coaching fraternity in the B. League's top flight.
Who are the youngest? Shinshu bench boss Michael Katsuhisa and Shinya Ogawa of the Kyoto Hannaryz both celebrated their 38th birthdays this year.
Wisman has had a long track record of success while coaching in numerous pro leagues, including in Australia and England. Four years ago, he estimated that his teams had won 12 league titles in a 45-year career.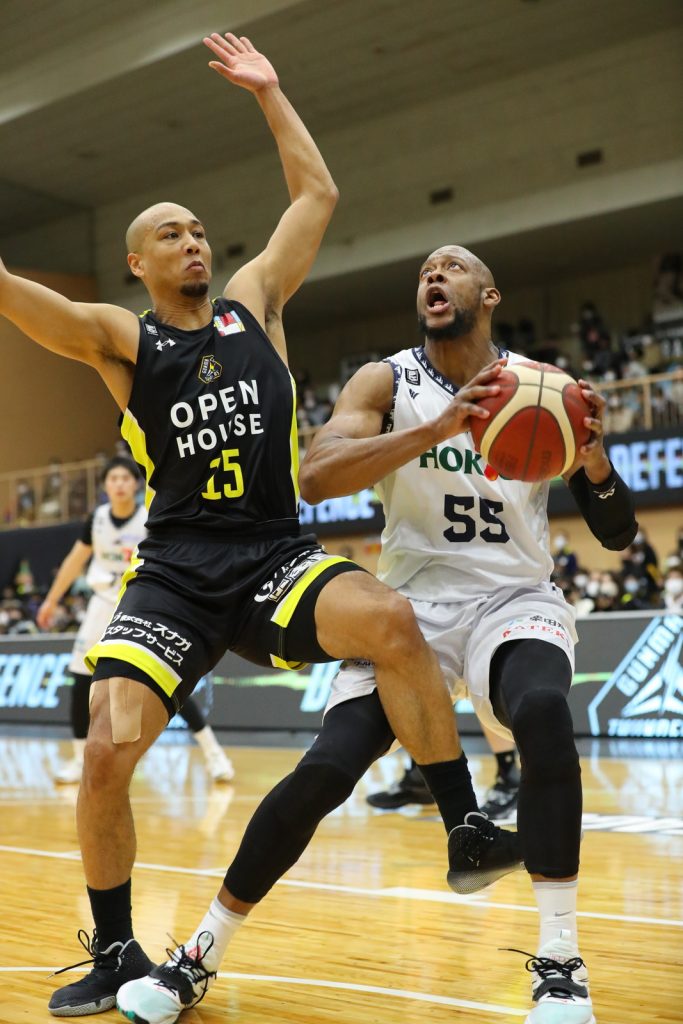 Solid Productivity for Crane Thunders
In his first season with Gunma, Wisman's coaching trademarks are on display. His team prides itself on unselfish play (nine players are averaging more than 1.0 assists per game).
Also noteworthy, the Crane Thunders are in the top 10 among all teams in six key statistical categories: scoring (86.3 points per game, fifth), rebounding (38.6, fourth), assists (22.8, fourth), steals (7.3, sixth), blocks (2.5, ninth) and free-throw percentage (76.3, ninth).
High-energy play can be quantified by a number of statistics, such as second-chance points. On Sunday, for example, the Crane Thunders had a 22-5 advantage in second-chance points against the Brave Warriors.
Wisman's players hustled again and again while dominating in the rebounding department (42-35).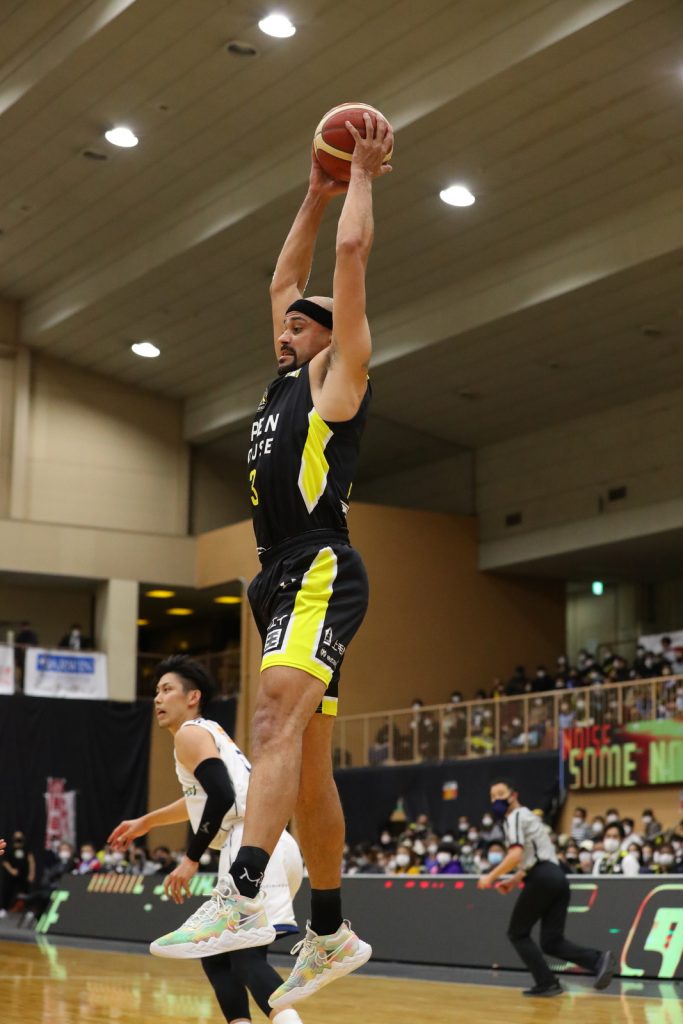 After the game, Wisman and several of his players described it as a "difficult match," noting key players from both clubs were sidelined with injuries.
"I'm relieved that we were able to win while we were doing a very strict defense … with great energy," Wisman told reporters.
Said Gunma center Kyle Barone, who had 10 points and 10 rebounds: "[For us], it was a game where we worked hard on defense."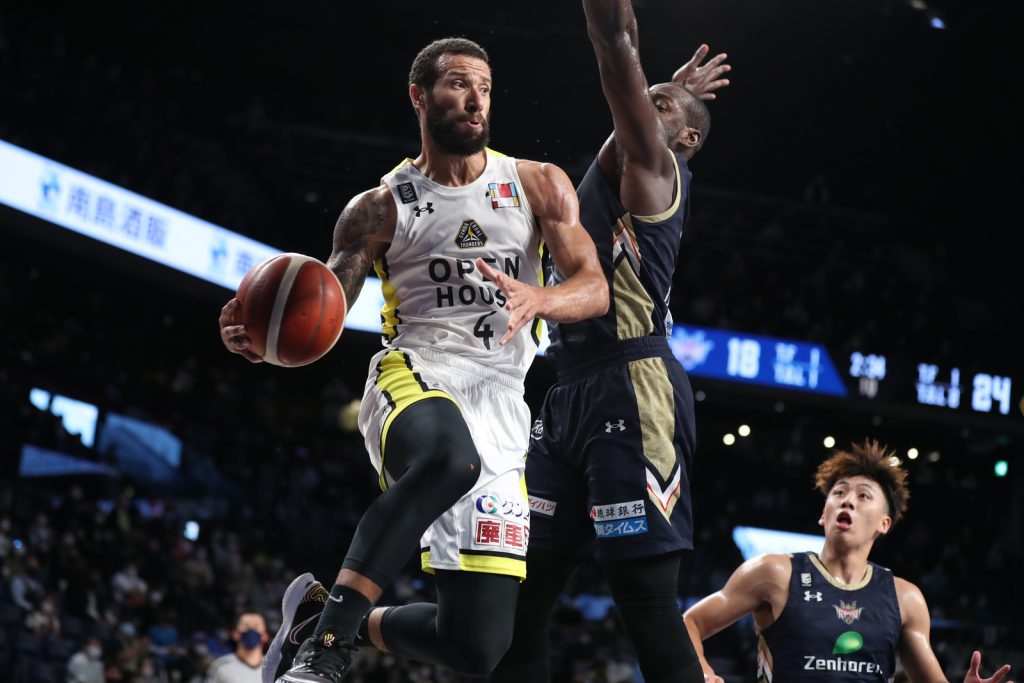 Gunma's Key Individual Numbers
Team leader Trey McKinney-Jones is the league's seventh-leading scorer (19.9 ppg) and Justin Keenan is the Crane Thunders' second scoring option (16.3).
McKinney-Jones also leads the club in assists (6.3, No. 5 in B1).
Naturalized Japanese citizen Michael Parker, one of the key figures on the team's B2 title-winning squad, is averaging 8.7 rebounds per game, 10th-best in the league. For a player who turned 40 on December 5, it's also a telltale sign of how his hard work positively impacts the team.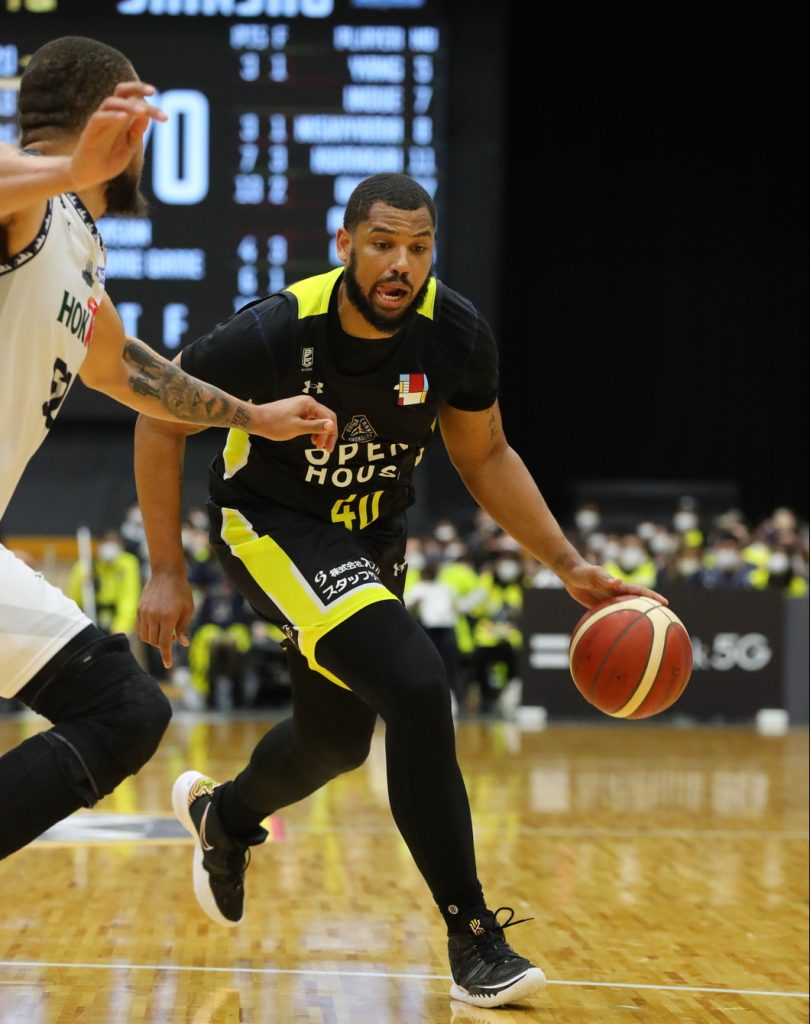 Well-traveled forward Aki Chambers, who joined the club after playing for the Yokohama B-Corsairs the past two seasons, is one of league's best outside shooters this season. Chambers has made 47.1% of his 3-point attempts (74-for-157), a percentage only surpassed by two players, Hiroshima Dragonflies' Ryo Terashima (48.5) and Nagoya Diamond Dolphins' Yusuke Karino (55.1).
As the season progresses, continued solid contributions from Czech big man Ondrej Balvin (10.3 points and 8.1 rebounds per game) and frontcourt mate Kengo Nomoto (who had eight points and six rebounds in last weekend's series finale) will certainly be a part of Wisman's recipe for success.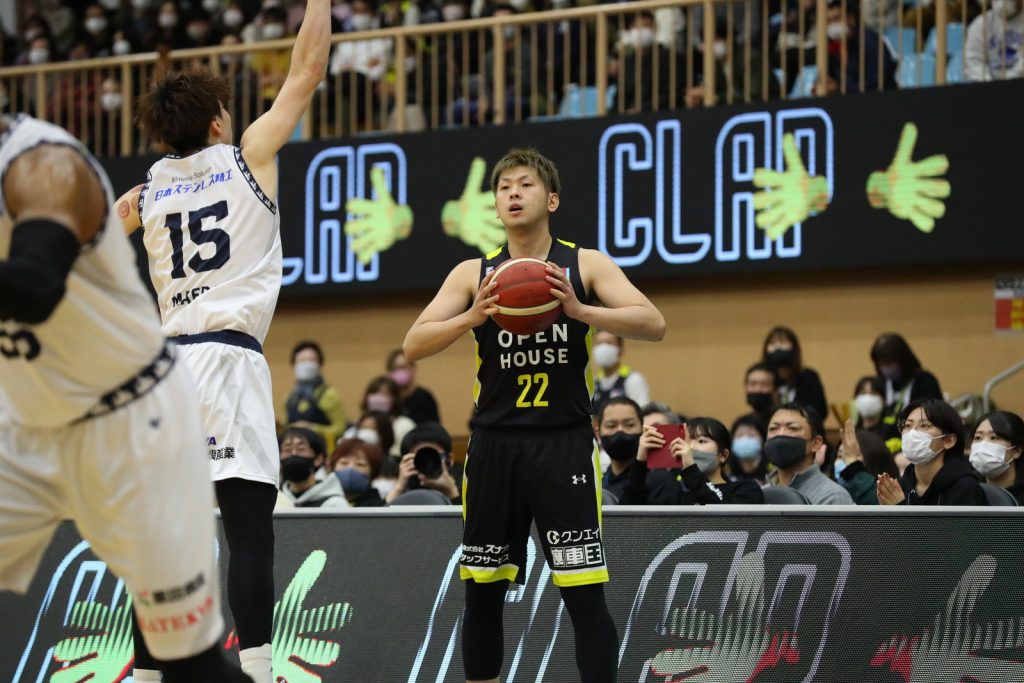 The same is true for guards Ryo Yamazaki (who contributed 11 points against the Hannaryz on December 4), Kasai, Tensho Sugimoto, Teru Sugawara (who finished with seven points, five assists and two steals against the Golden Kings on November 14 in his first start of the season) and 41-year-old Kei Igarashi and swingman Yuki Ueta.
With a veteran coach hungry for more success and an experienced group of players all committed to the same goal, expect the Crane Thunders to be in contention for a playoff spot throughout the season.
RELATED: [ODDS and EVENS] Gunma Crane Thunders Cap Storybook Season with B. League Second-Division Title


Author: Ed Odeven

Follow Ed on JAPAN Forward's [Japan Sports Notebook] here on Sundays, in [Odds and Evens] here during the week, and Twitter @ed_odeven.