Beau Hossler Battles Wind to Fire 65 for Sole Lead at Midway Point of ZOZO Championship
Japanese golfers Satoshi Kodaira and Yuki Inamori have strong second rounds in the ZOZO Championship to stay in the title chase in Chiba Prefecture.
Read the full story on SportsLook - Beau Hossler Battles Wind to Fire 65 for Sole Lead at Midway Point of ZOZO Championship
INZAI, Chiba Prefecture ― Beau Hossler battled heavy winds on Friday, October 20 to shoot a 5-under 65 for a one-stroke lead over fellow American Justin Suh after the second round of the PGA Tour's ZOZO Championship.
Japan's Satoshi Kodaira had an impressive 2-under 68 that left him in sole possession of third place.
Bidding for his first PGA Tour victory since turning pro in 2016, Hossler carded seven birdies against a pair of bogeys at the par-70 Accordia Golf Narashino Country Club.
"Playing in whatever, easily 20- to 30-mile an hour winds today was certainly a challenge," said Hossler, who has a 36-hole total of 7-under 133. "I'd say anything under par was a really quality score, to shoot 5-under par was incredible."
Hossler's round featured three straight birdies on the back nine that allowed him to take a two-stroke lead. If not for a bogey on the final hole his lead could have been bigger.
Suh was a further stroke back after a 66 that included six birdies and two bogeys.
"The first couple of holes we didn't have that wind but after two holes it really picked up," said PGA Tour rookie Suh. "I think what I did really well was keeping the ball below the trees and making compact shots."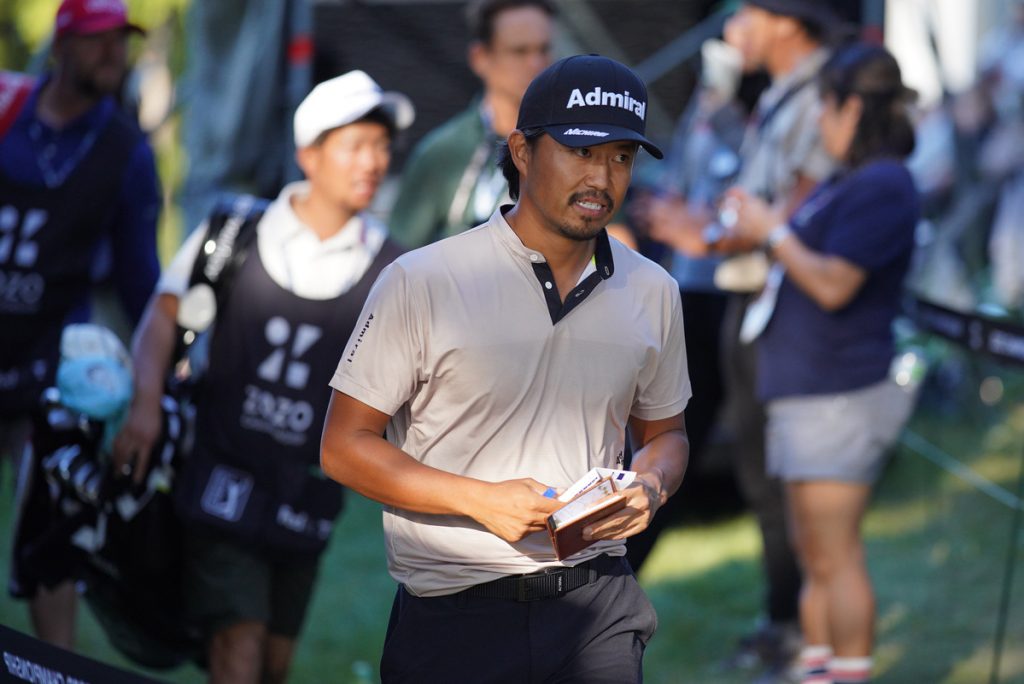 Kodaira Maintains Poise in Second Round
Kodaira, who was a further stroke back of Suh at 5-under 135, had an early bogey on the par-4 second hole but was solid after that with three birdies.
The 34-year-old Kodaira said the key to coping with the wind was to stay calm.
"My main focus was just to make sure that I kept my pace the same, my swing the same," said Kodaira, who had a 67 in the opening round. "Nothing too specific concerning the wind, but just keeping the rhythm the same and just playing like yesterday."
Continue reading the full story on SportsLook.
RELATED:
Author: Jim Armstrong
The author is a longtime journalist who has covered sports in Japan for over 25 years. You can find his articles on SportsLook.