The Nobel Prize of the Fine Arts: Praemium Imperiale Laureates Light Up Tokyo
The Praemium Imperiale awards ceremony served as a profound reminder of the power of art in bringing healing and unity to a divided world.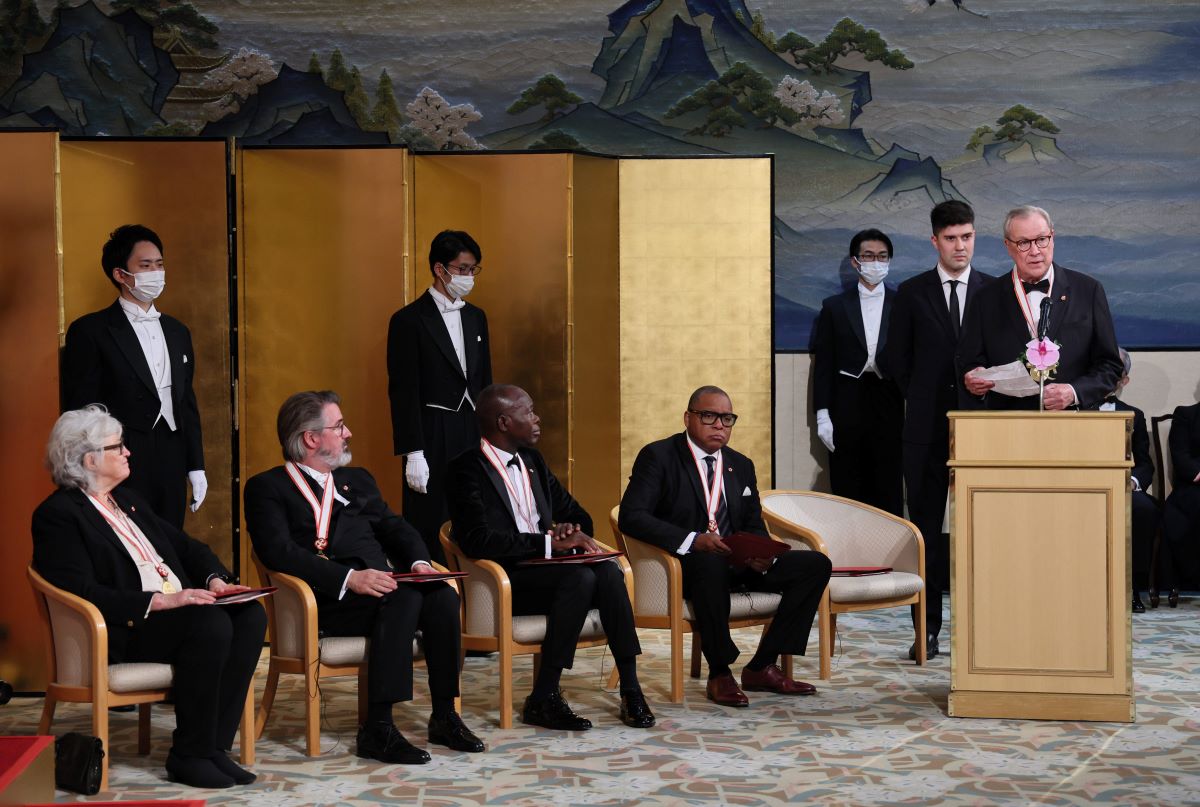 Five of the greatest artists in the world gathered on a crisp fall evening in downtown Tokyo in mid-October. In the presence of Her Imperial Highness Princess Hitachi and other dignitaries from Japan, Europe, and the United States, the five artists were awarded the Praemium Imperiale, the Nobel Prize of the fine arts.
In a world suffering and divided, the laureates remind us that art has the power to heal the human spirit and bring people together.
Watch the interviews of each of the five laureates:
Theater/Robert Wilson
Painting/Vija Celmins
Sculpture/Olafur Eliasson
Architecture/Diébédo Francis Kéré
Music/Wynton Marsalis
Art as a Bridge Across Cultural Divides
On the evening of October 18, 2023, a richly appointed hall within the Meiji Kinenkan grounds in Shinanomachi, downtown Tokyo, filled with international dignitaries, ambassadors, and cultural leaders.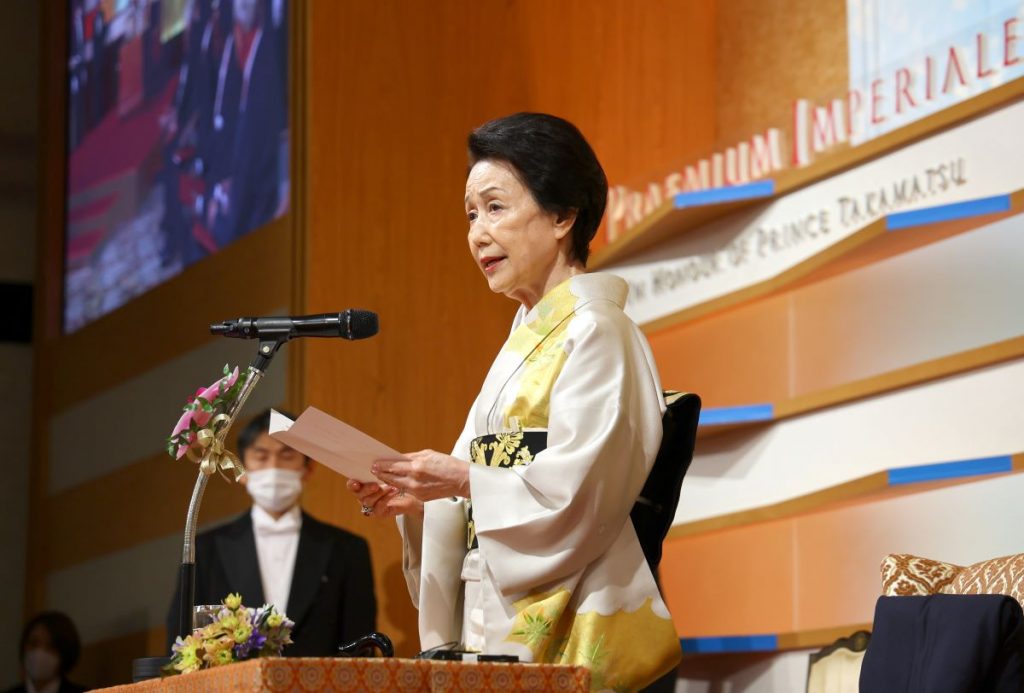 At the appointed time, Chairman of the Japan Art Association Hisashi Hieda rose to welcome all to the 34th Annual Praemium Imperiale awards ceremony. Chairman Hieda spoke on a theme that would echo throughout the proceedings. "In an age of ethnic and religious division," he said, it was essential to remember "the importance of art and culture."
Bringing People Together
Praemium Imperiale International Advisor, former American Secretary of State Hillary Rodham Clinton, also addressed the audience. Clinton recalled that as First Lady she welcomed Praemium Imperiale laureates to the White House in 1994. She celebrated the way the prize, and the arts more generally, "bring the United States and Japan together in a special friendship."
Clinton selected the recipients for the 2023 Japan Art Association Grants for Young Artists. The two recipients help reinforce the theme of overcoming division. Rural Studio, in Alabama, the USA, and Harlem School of the Arts, in New York City, are working to build cultural and interpersonal ties in often-overlooked areas of the country.
Serge Degallaix, former French ambassador to Tunisia and Vietnam, spoke on behalf of International Advisor, former French prime minister Jean-Pierre Raffarin.
"We need channels of communication like this," Degallaix said, speaking of the Praemium Imperiale and the artistic exchange it fosters. The arts, Degallaix stressed, can contribute to decreasing violence around the world.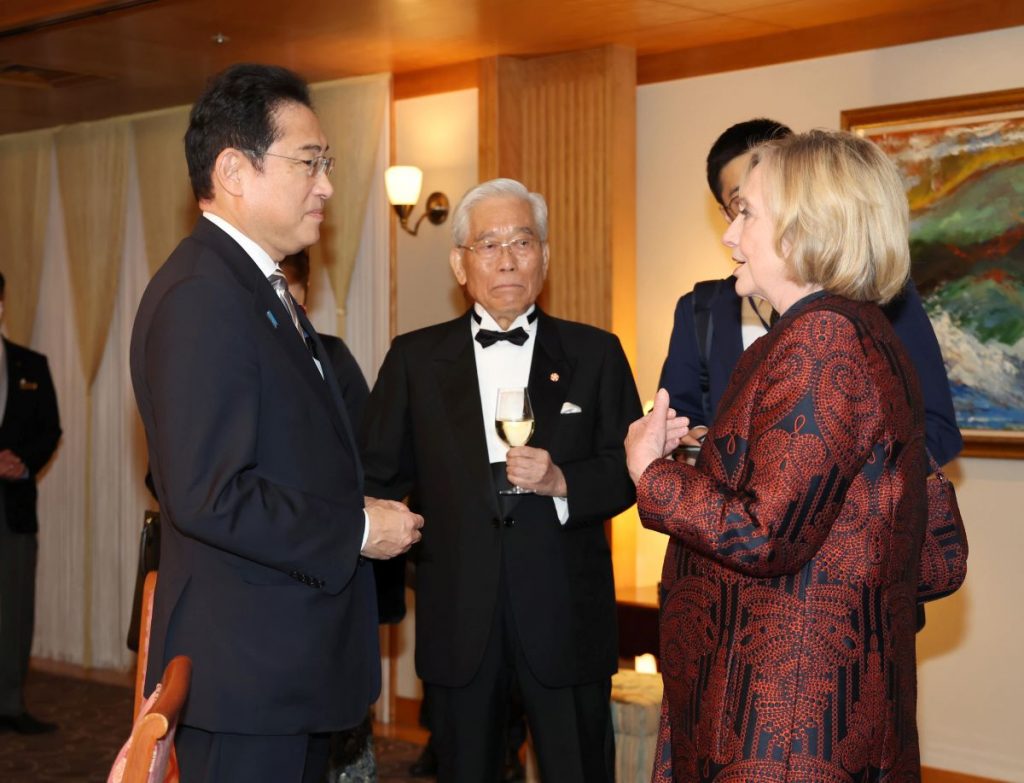 Introducing the Laureates: Painting and Sculpture
The Praemium Imperiale is given each year to exemplary artists working in one of five categories: painting, sculpture, architecture, music, and theater/film.
The Praemium Imperiale for painting was awarded to Vija Celmins, who works in New York. Celmins was born in Latvia but escaped with her family to a refugee camp in Germany when the Soviet Union invaded her homeland. In 1948 she moved to the United States.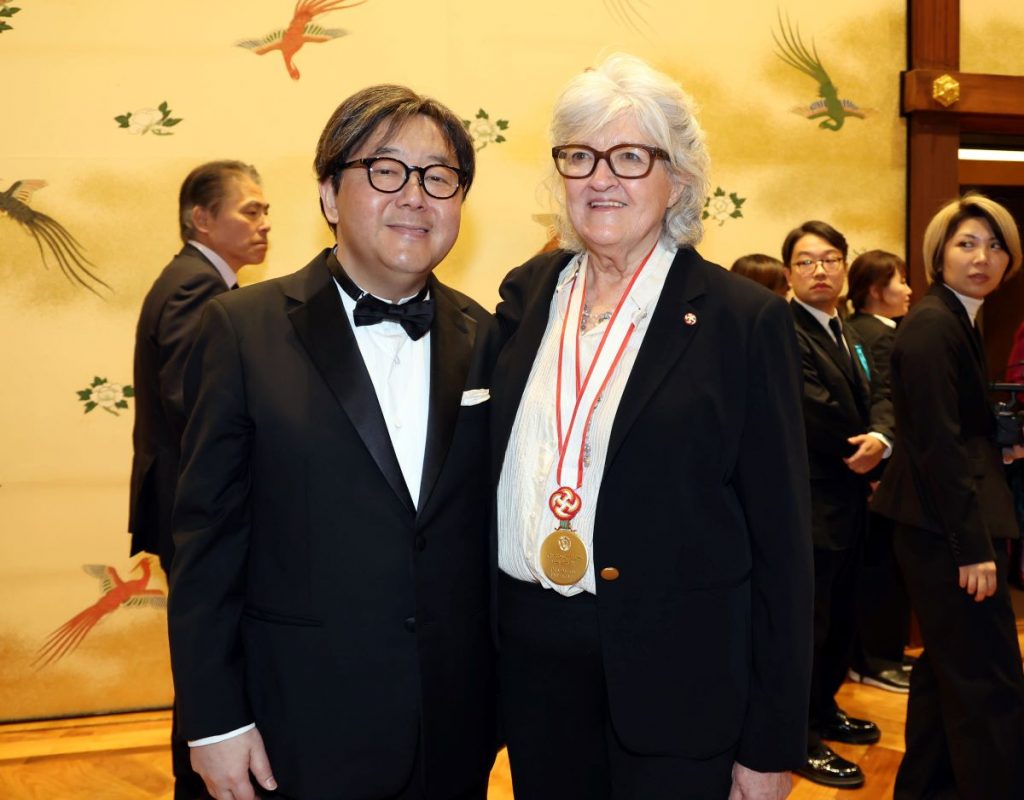 Celmin's work spans a variety of media, but is often distinguished by its depth of texture and extraordinary faithfulness to pure visual information.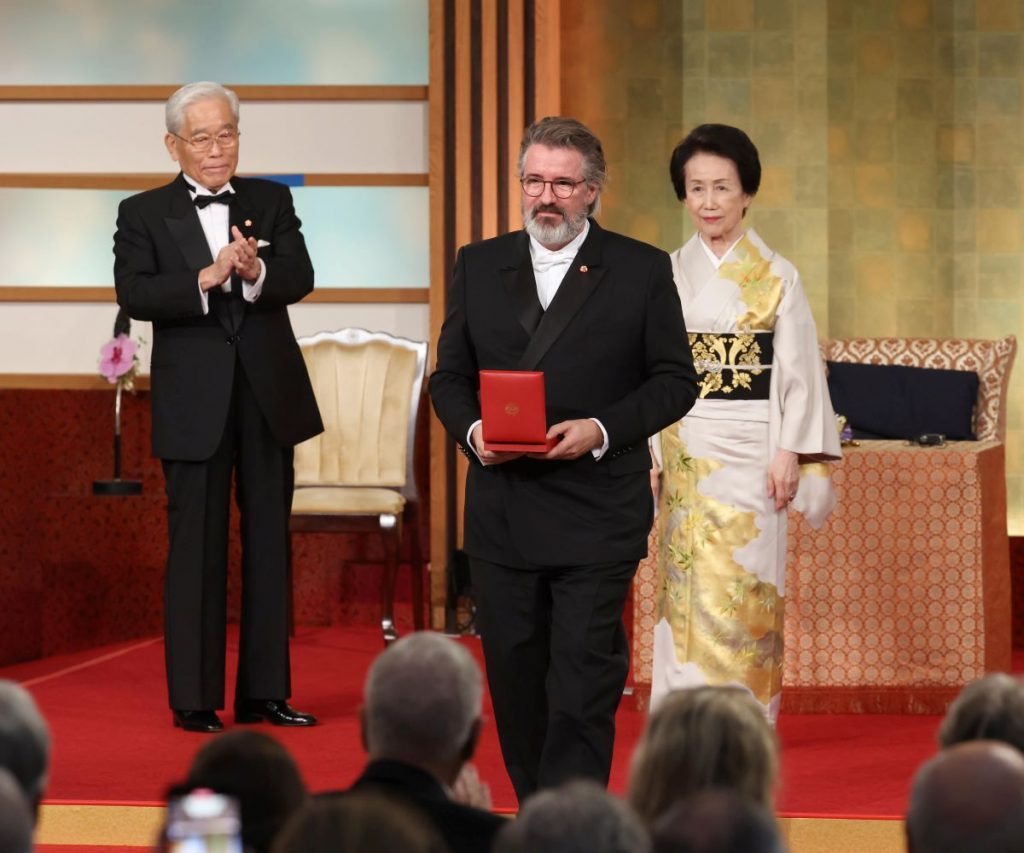 Olafur Eliasson, born in Iceland but now also a Danish citizen, won the Praemium Imperiale this year for sculpture. Eliasson's sculptures and installations fill entire gallery halls, and often go beyond enclosed spaces to merge with the natural world.
Eliasson is probably best known for his 2018 Ice Watch project, in which he placed chunks of a melting glacier in front of the Tate Modern in London.
Introducing the Laureates: Theater
The 2023 Praemium Imperiale laureate in theater and film is Robert Wilson, a native Texan. Wilson's approach to theater set design is revolutionary. As the artist explains it, there are no props on his stage settings — the actors and material objects are all carefully placed down to the smallest detail.
Wilson has been particularly inspired by Japanese theater, and like many of the other laureates expresses a deep appreciation for the culture of Japan.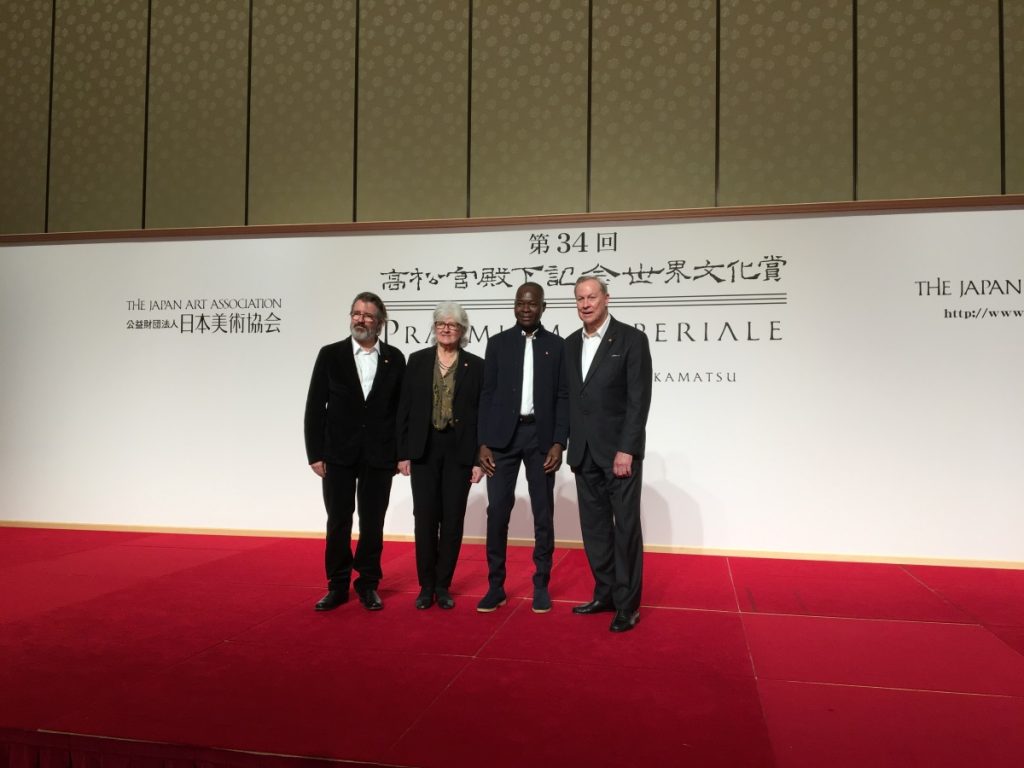 Introducing the Laureates: Architecture
Diébédo Francis Kéré was awarded the 2023 Praemium Imperiale for architecture. Kéré grew up in the West African nation of Burkina Faso. As a young man, he won a scholarship to study in Germany, and now holds dual Burkinabe-German citizenship.
Kéré has devoted himself to building schools and other public buildings in Africa, using natural materials such as clay to create energy-efficient structures that honor local architectural wisdom. In 2022, Kéré won the prestigious Pritzker Prize for his architectural innovation.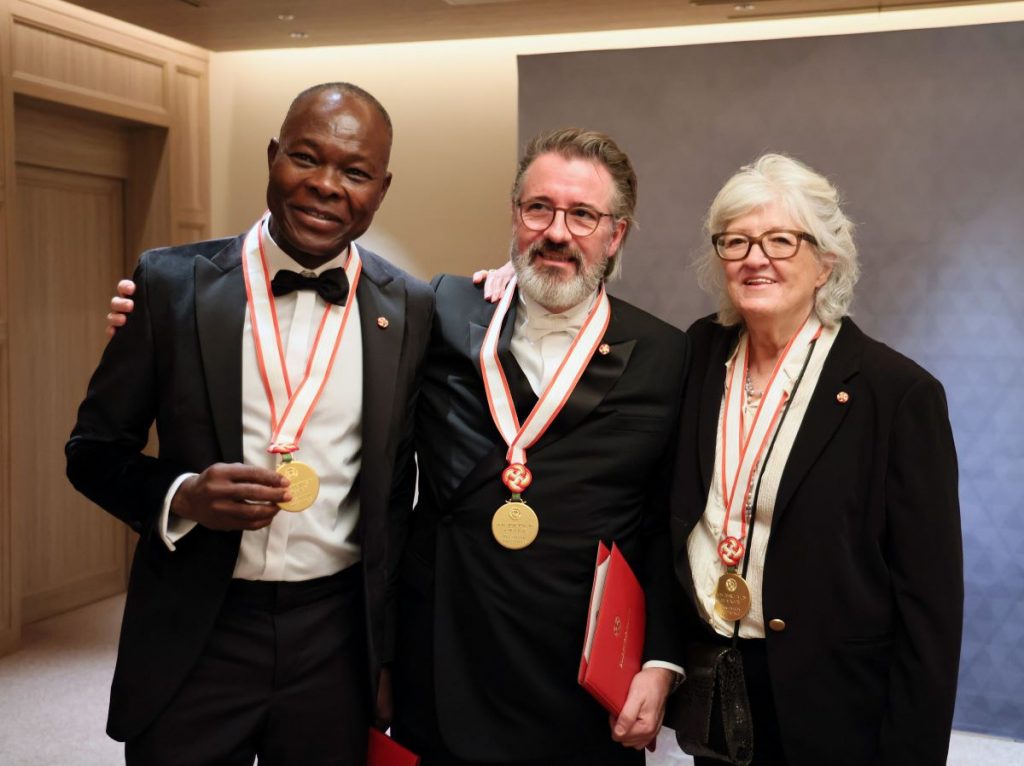 At a special private session with members of the press on October 17, Kéré expressed his joy at winning the Praemium Imperiale. He hoped that it would inspire other African children, like he once was inspired, to reach for great things.
"I hope that one day, one of [the children using the schools I designed in Africa] will be able to build a better, better school for other kids," Kéré said. "I say to them, 'Hey, Francis Kéré is in Tokyo, receiving a great award from the Japan Art Association. One day, you can receive this award too'."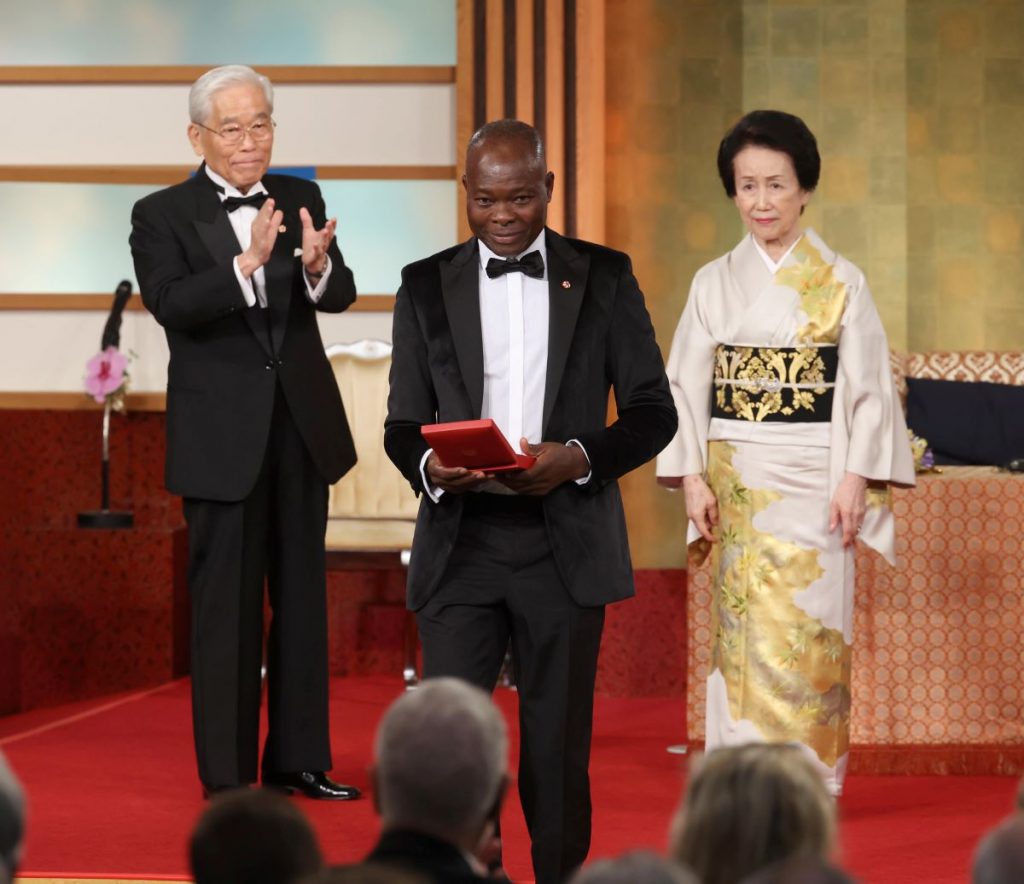 Introducing the Laureates: Music
The winner of the Praemium Imperiale for music in 2023 is jazz-classical performer and composer Wynton Marsalis. Marsalis is the managing and artistic director of Jazz at Lincoln Center in New York. He is also the son of music royalty in his hometown of New Orleans. From a very young age, Wynton Marsalis learned trumpet under the tutelage of his father, the late, great jazzman Ellis Marsalis, and other jazz legends such as Art Blakey and Herbie Hancock.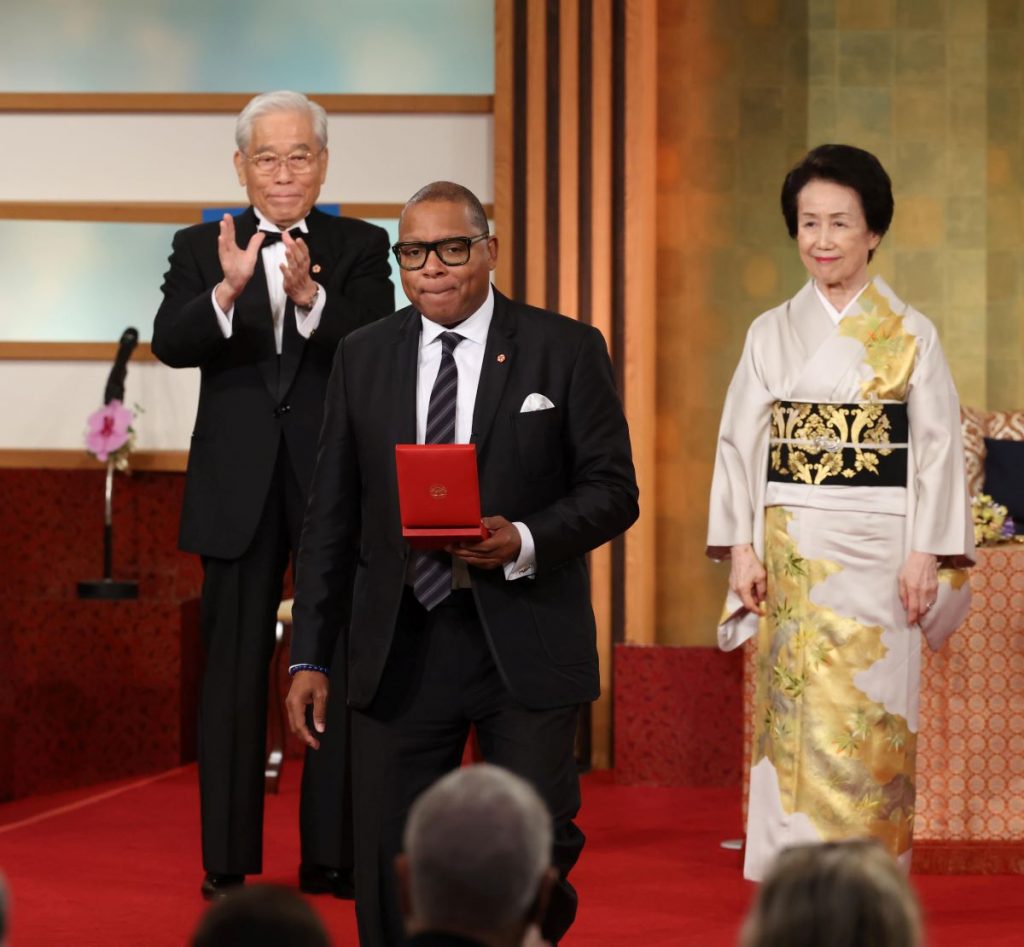 Of all this year's laureates, Marsalis perhaps best exemplifies the wish, expressed by so many at the 2023 Praemium Imperiale awards ceremony, to bring people together. In his performance and composition work, Marsalis has long striven to break through stereotypes about race and music. He challenges assumptions by blending jazz and classical genres. With each performance, he proves that Black artists have been and remain the cultural leaders of American life.
'People Need Richness and Uplift In Their Hearts'
At the close of the 34th Annual Praemium Imperiale awards ceremony, Her Imperial Highness Princess Hitachi delivered a brief address.
"People need richness and uplift in their hearts," Her Imperial Highness said. "And we look to the arts to bring such to us."
Laureate Robert Wilson, who spoke on behalf of the four other awardees, echoed Princess Hitachi's sentiments.
"Art has the possibility to bring men together," Wilson emphasized. "What artists do is one of the few things that will remain in time," Wilson said. "Artists are the diarists and journalists of the days in which we live."
At a press conference held the day before the awards ceremony, International Advisor and former Italian prime minister Lamberto Dini mentioned Why Only Art Can Save Us (2019) by the Spanish philosopher Santiago Zabala.
"Zabala argues," Dini said, "that art itself is destined to save us, to save our future."
The five Praemium Imperiale laureates for 2023 came to Japan to accept the equivalent of the Nobel Prize in the fine arts. But they leave with a weighty mission — to continue to bring art to a divided world badly in need of their creative vision.
RELATED:
Author: Jason Morgan, PhD
Jason Morgan is an associate professor at Reitaku University in Kashiwa, Japan.