Blind Paraclimber Koichiro Kobayashi Takes on New Heights in Utah
"Life is Climbing!" documents the adventures of paraclimber Koichiro Kobayashi as he defies limitations with the unwavering friendship of his sighted guide.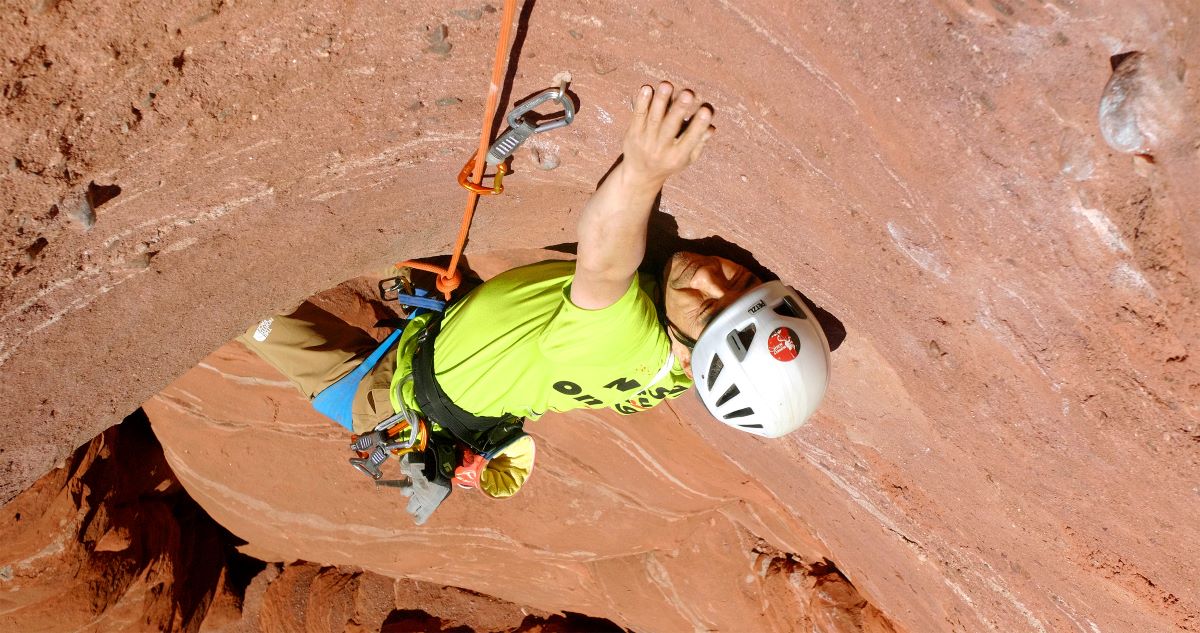 National paraclimbing champion Koichiro Kobayashi announced his retirement from competitive climbing earlier this year (2023). The 55-year-old legend is based in Musashino City, Tokyo.
Now, the documentary Life is Climbing! follows the blind paraclimber as he tackles Fisher Towers, which are huge sandstone formations in Utah, the United States. Kobayashi is accompanied by his friends as he climbs peculiarly-shaped spires, roughly 100 m (328 ft) high. Life is Climbing! was released in Japanese theaters on May 12.
The great part about this feel-good film is that it is absolutely real.
It all began five years ago when Kobayashi won four consecutive world championships in the men's B1 class (for fully or almost fully blind athletes) in 2014 to 2019. His sighted guide Naoya Suzuki then urged him to try climbing Fisher Towers.
Suzuki has followed Kobayashi on more than 10 overseas climbs since 2011, when he began accompanying the Japanese squad for para championships. They wanted to share their experience with the world online, so they approached Sokichi Nakahara, who made his film directorial debut with Life is Climbing!
The original plan was to shoot in the US in the fall of 2019. However, it was shelved due to a long backlog of permit applications for the natural conservation area.
The crew then aimed for the spring of 2020, but the US went into lockdown because of the COVID-19 pandemic. Japan also declared a state of emergency. It even became difficult for the three of them to continue working together.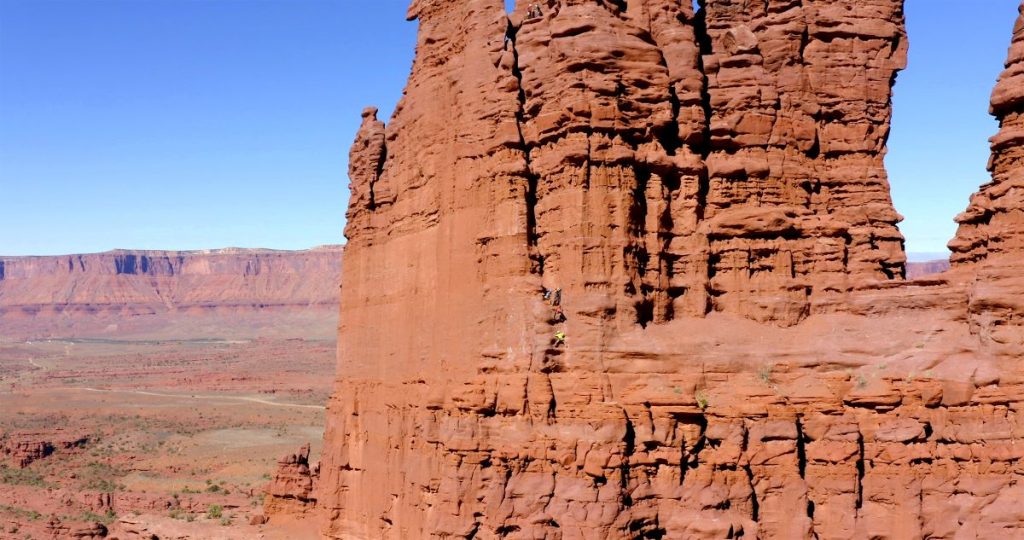 The Adventure Begins
In October 2021, the three finally made it to the United States. Suzuki, who had experienced free climbing in the US when he was 15, insisted on traveling in an old van and other climbs along the journey. It is a style that was favored by climbers who took on Yosemite Valley in the 1960s and 1970s.
The white van against the red sandstone makes for a picturesque scene. But Kobayashi laughs as he says, "The van was really worn out and it kept breaking down, like in a cartoon."

The most challenging climb was the Stolen Chimney route, which is around 100 m (328 ft) high and has oddly-shaped spires. Although they were harnessed with a top rope, it was a difficult climb for Kobayashi, who is completely blind. One misstep could be life-threatening.

Some sighted guides use a model to explain the route in a tactile way to a blind climber. But when asked how he guides Kobayashi, Suzuki says he uses simple instructions like "It's twisted ahead." And according to Kobayashi, "He's always like that."
But even Suzuki knows his explanations are sometimes too simple. "It's amazing how you can climb [with instructions like that]. I definitely wouldn't be able to," he tells Kobayashi.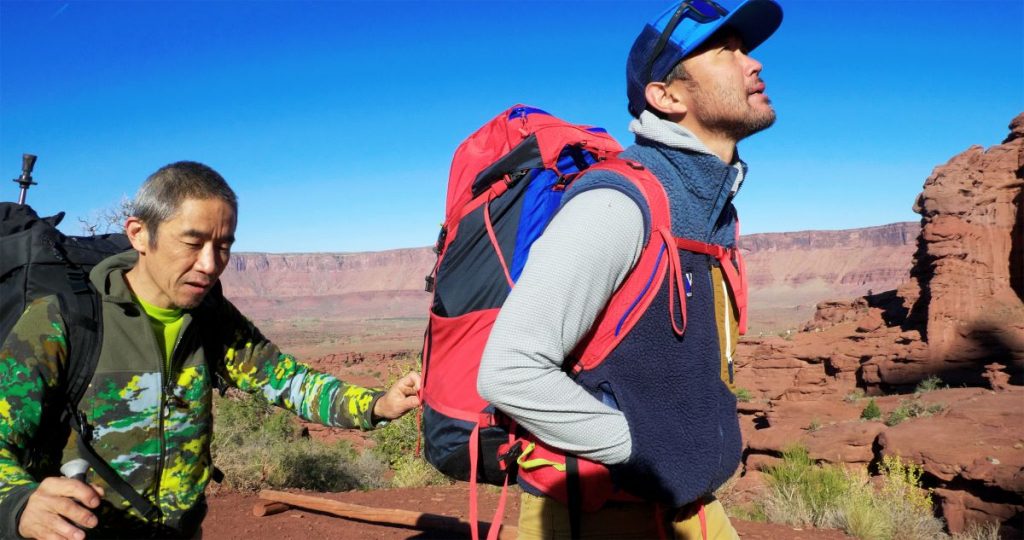 A Way of Life
Their great partnership is evident throughout the documentary. It almost seems unfair how much fun they're having.
The two also visited places and people that held special significance for them. For example, they met a mutual friend who had introduced them to each other nearly 20 years earlier and visited Colorado Mountain College where Suzuki had studied.
They also reunited with Erik Weihenmayer. He is the blind climber who had changed Kobayashi's life when he had fallen into despair after being diagnosed with a rare disease that causes vision loss.
Weihenmayer says that friendship is what makes adventures possible and life beautiful. His words have a depth that would resonate with many.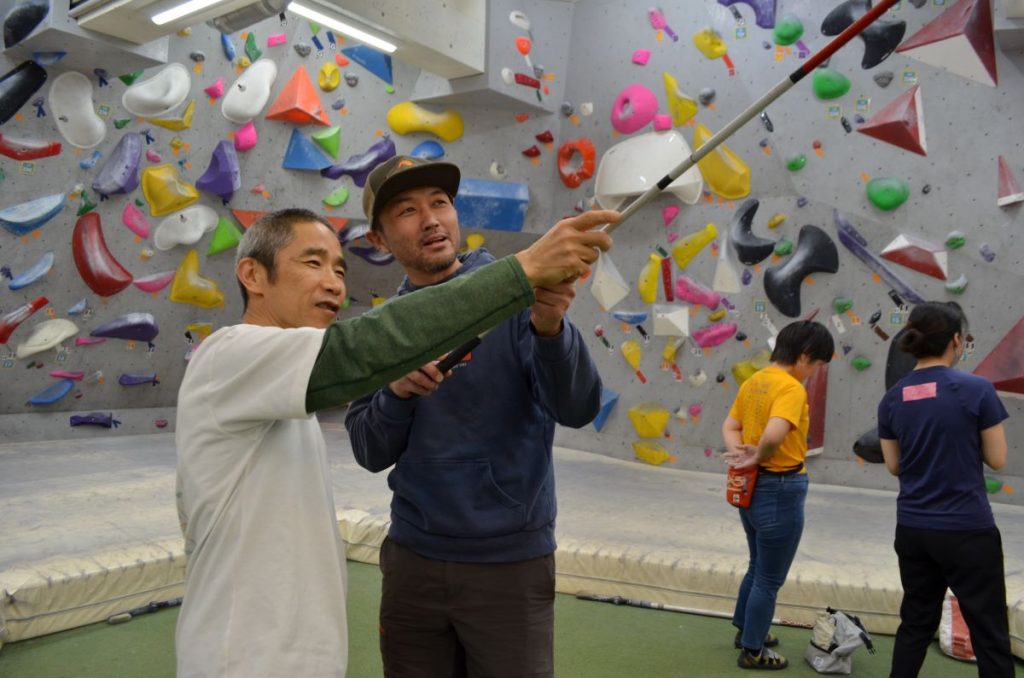 "The protagonist of this movie is Naoya. He treats everyone equally and enjoys spending time with them from the bottom of his heart," says Kobayashi. "It would be wonderful if people could see that there is such a way of life."
The film's premiere was held on May 10 at Yebisu Garden Cinema in Tokyo. In addition to Kobayashi and Suzuki, wheelchair tennis champion Shingo Kunieda also attended. Kobayashi and Suzuki also participated in events in the Kansai region on May 20 at Cine Libre Umeda in Osaka and Uplink Kyoto.

RELATED:

(Read the article in Japanese.)

Author: Sayaka Kimura