Bloggers Reflect on the Heisei Era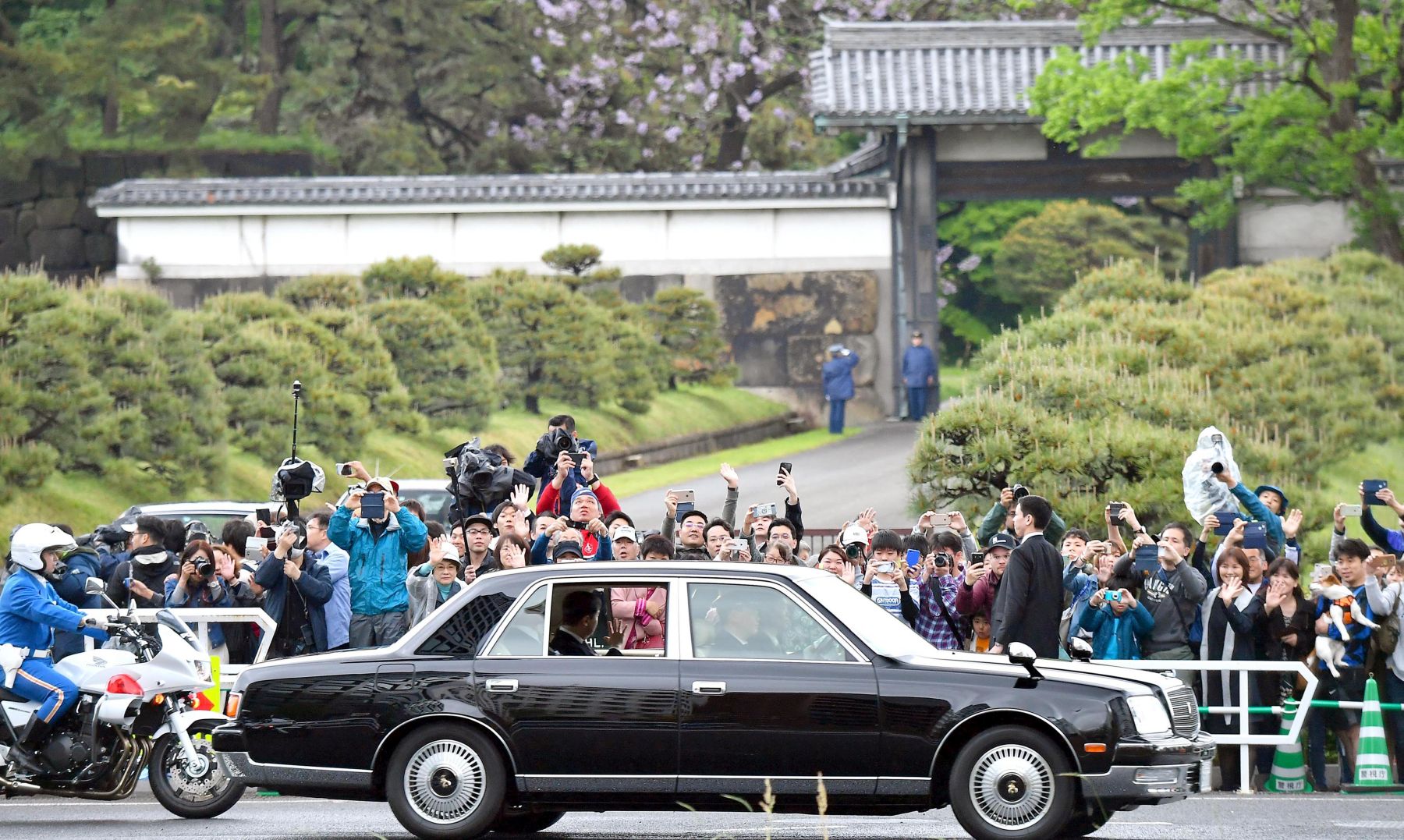 Heisei Emperor Akihito stepped down on Tuesday, April 30, after 30 years on the Chrysanthemum Throne. Before that, he was already in the public eye as crown prince for 37 years.

Before the reign of his son Naruhito ushers in the new era, Reiwa, on Wednesday, May 1, we ask young people living in Japan: What was Heisei like for you? What are your thoughts on this moment of change from Heisei to Reiwa?
Our bloggers reflect on their memories of Heisei and look forward to their hopes and dreams for the Reiwa era. Let us know your thoughts, and join us in remembering Heisei.
This is an exciting time to be in Japan. Change is rippling through just about every area in society, and nothing signifies this more than the dawn of a new era. For me personally, Reiwa will also mark a new era in my life as I approach the end of my first year living in Japan. There is currently a heavy focus on making Japan more accessible to the rest of the world, and it is exciting to be a part of the movement. I think when we look back on these early Reiwa years, we will remember them as the next pivotal moment in Japan's history.
I was born in the Heisei era. Coming from a country which doesn't follow a national calendar like Japan does, it feels rather special to be part of this era for a relatively short time.
The start of the new era comes directly after the start of the new school and business year in Japan, which is April, a time of change and new beginnings. I read that Reiwa (officially been translated as "Beautiful Harmony") is meant to represent peace, "Heiwa" (平和). Heiwa takes the first character of Heisei (平成) and the second of Reiwa(令和), which is a lovely linking of the two eras. I hope Reiwa will bring a brighter, more peaceful future, both in Japan and worldwide.
One of my favorite ways to spend free time is frequenting cafes, shops, and neighborhoods with a retro, old-time atmosphere often associated with the Showa period. Unrelated to coffee — Showa also contained war, resulting in major changes to modern Japanese society, creating much of the Japan we know today.
On the other hand, it is harder for me to define something as Heisei. How will this period be remembered by Japanese people and the world? Do we only have "Hey! Say! JUMP" to go by?
I am very fortunate to be in Japan during this era change and to see how Heisei will be perceived, and what Reiwa has in store. Is "beautiful harmony" possible?
It is interesting to be living in Japan at the moment a new era is being shifted into. For me as a Canadian, I find the different eras in Japan to be a very interesting way of tracking the years, as opposed to the more widely used calendar of modern times. I have a good sense of the feeling of Showa and Heisei (like the difference between the 70's and 90's for someone my age) and I am excited to see what the feeling of the new Reiwa will become over the next few decades.
I'm excited for the new Reiwa era and the hope it will bring to many people in Japan. It's an end but not a gloomy farewell to Heisei, where Japan had made many technological breakthroughs in various fields. Growing up in the '90s and 2000s, I was fascinated by the electronics from Japan, ranging from video gaming consoles to quirky portable music players. The innovation inspired me to live in Japan one day in the future. Fast-forward to Heisei 20, the year 2008, when I first moved to Japan. I thought I'd live here only for a couple of years before moving back to Australia, but now I find myself experiencing a historical change of era. With buzz technology such as VR and AR, cryptocurrency and bitcoin, machine learning and A.I., I'm keen on seeing what develops from Japan and how it will influence the world.
Keiko Ono
In Japan, the name of the new era is said to reflect a specific political and historical narrative. That said, today more than ever, that narrative is no longer singular or static. If anything, the shift harnesses greater public discussion about what Japan looks like today and its potential for the future. At Social Innovation Japan, we encourage everyone to take ownership and engage in that discussion. Whether it is at government, corporate, local, and international level, we hope that we can come together and focus on what is most at stake: the future prosperity of humankind and the health of our planet.
I consider myself a bit of a history geek, and I am particularly fascinated with pivotal moments of change in recent history. For example, in my undergrad years, I was fascinated while studying the end of the Cold War, and how from one day to the next an era changed, and history was made. With the first imperial abdication in 200 years in the modern era, it's an incredibly interesting time to be in Japan. For the new era, I can't wait to see what opportunities Japan will make to reinvent itself, now that, more than ever with the Olympics, the Rugby World Cup, the Osaka EXPO, the eyes of the world are fixated on Japan.
For updates, features, notes, and discussions on this historical moment, Japanese bid goodbye to the Heisei era and welcome the age of Reiwa, bookmark JAPAN Forward's Special Coverage on your browsers, and follow us on Facebook, Twitter, YouTube, and Instagram.