BOOK SERIES | Minority Shareholders, Chapter 10: A Very Good Deal
Minority Shareholders, Chapter 10 of Shin Ushijima's novel treats us to the history of Sumida Iron Works and Auntie Sumida's shares as told by Norio Takano.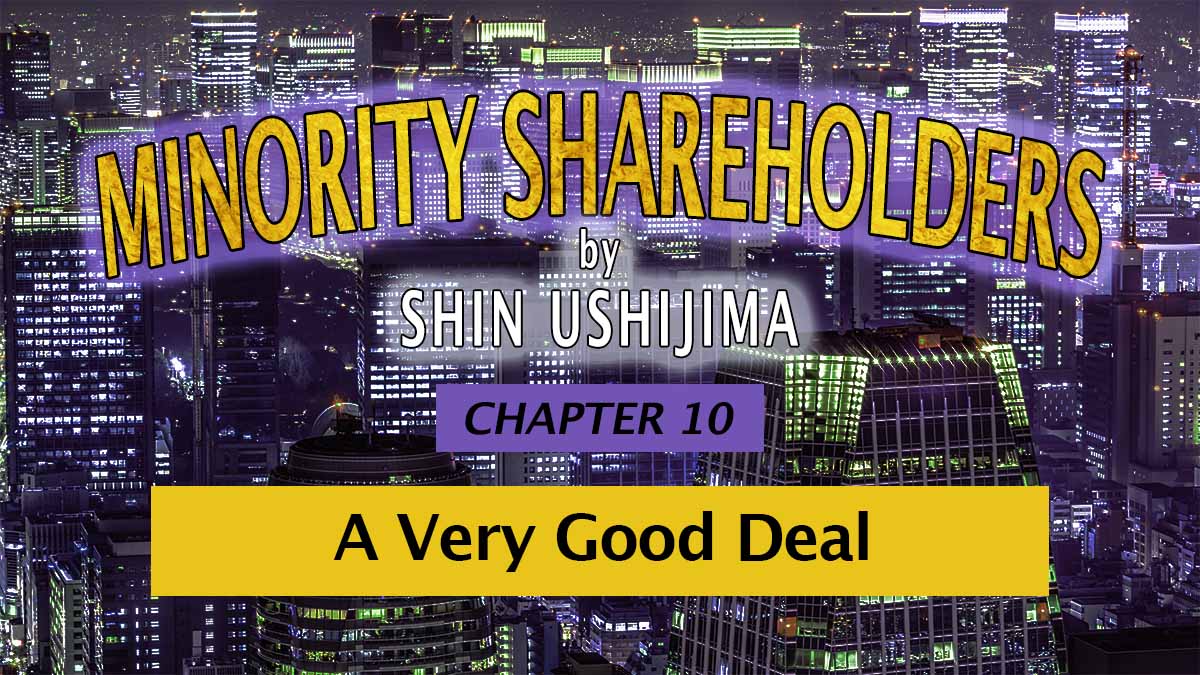 In this chapter of Minority Shareholders, I continue the story of Norio Takano. He is not a specific person; he is a character created for my book out of some high rollers who had existed during the bubble period.
As a young lawyer, I witnessed the generation of enormous wealth from scratch. A minority shareholder of a family company brought an action to the court and succeeded in taking hundreds and thousands of yen. I saw it firsthand. Ten years after the bubble popped, I started work related to corporate governance. In this book my fictional characters tell the story of problems that persist in joint-stock corporations. What is an organization called a company? What if Norio Takano were reborn in this era?
This story is a work of fiction. Any resemblance to actual characters or organizations is entirely coincidental and unintentional. ー Shin Ushijima
Read earlier chapters of the series.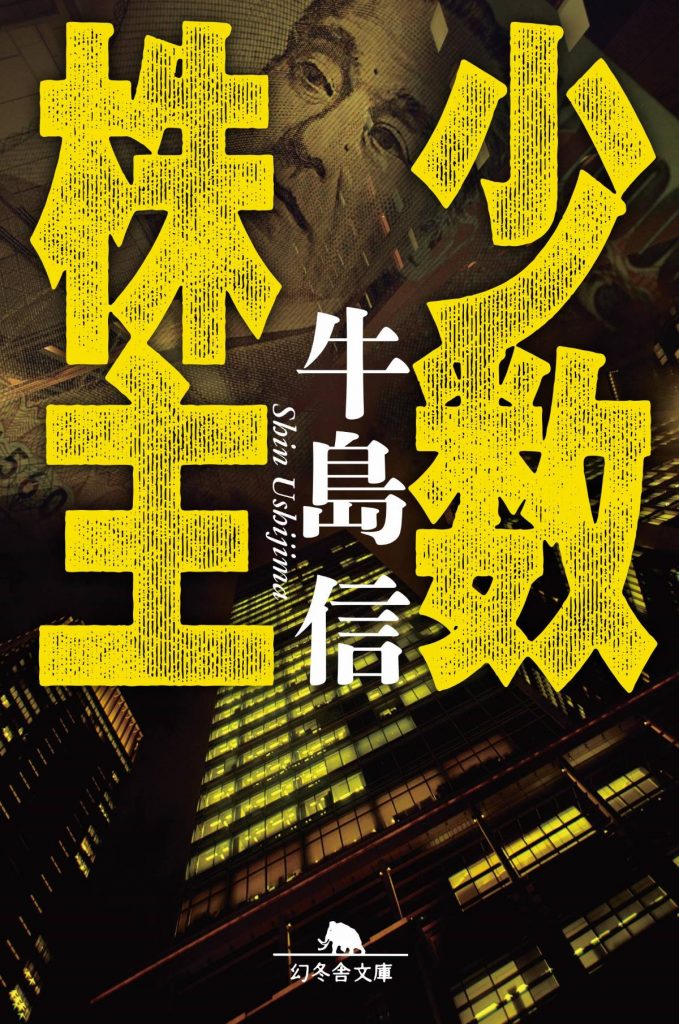 CHAPTER 10: A Very Good Deal
Continuing from Chapter 9: Takano is reflecting on his fortune in his lawyer Tadashi Ooki's office. His second round of real estate investment had drawn a lot of press attention calling it a return match by a bubble gentleman. They had elevated him as a man with second sight like Nostradamus.
At that time he was not aiming for capital gain, and his interest was leveled at how much rent he could collect. Takano's strategy had come off with flying colors, and currently his business was to maintain and manage the assets that he had obtained through it. [...] He had decreased his involvement in his business, and it had been quite a while since then.
Takano was waiting for the clock to strike 6 in the evening.
"I'm not in any mood to drink during the daytime."
Takano made it a habit to start drinking at 6 o'clock sharp in the evening. He called it "wine o'clock."
He started off with champagne. Louis Roederer Crystal was his favorite brand.
"This brand was once adored by a Russian emperor, Alexander Ⅱ. I was told about that at Les Ambassadeurs. It was custom-made for the emperor who had lived high on the hog. The bottle was made of crystal glass and the label was of gold. "The bottom of the bottle was elaborately designed flat, they say, in order to prevent the champagne from being laced with poison. He must have been scared of being poisoned," Takano continued.
Champaign Fit for Emperors and Dictators
"You know, he was assassinated by Narodnaya Volya, a revolutionary political organization. It was a terrorist attack that took place in 1881.
"Among the participants was twenty-two-year-old Vera Figner. In front of the Narodnaya members, she had lamented, 'I wanted to mingle with farmers, but I was rejected. Anyone, please tell me what I should do for the sake of the people. I will do whatever you instruct me to.' Thus, she gave herself up to the revolutionary movement to assassinate the emperor.
"She was quite a looker. I feel ashamed of myself for paying attention to such an aspect that she was strikingly beautiful. Having spent twenty years in prison, she was released, but devoted herself again to revolutionary movements. Incredible! She died at the age of eighty-nine.
"One of the sons of the assassinated emperor was Alexander Ⅲ. In Paris, there is a beautiful gilded bridge, which was named after Alexander Ⅲ, and the bridge is said to have been built by Nikolai Ⅱ, a son of Alexander Ⅲ. Nikolai was also killed in the Russian Revolution.
"Lenin, who was the mastermind behind killing the emperor, also loved this champagne. What a great drink champagne is! Champagne releases bubbles. It suits me because I have lived through the bubble period, right? I named my study '泡果庵'(Hoka-an), or bubble hut."
Waste Money, Not Wine
Takano's musings rambled on. "I drink half a bottle of champagne and then open a white wine and a red wine, mostly Burgundy, sometimes Bordeaux. Château Latour or if not, Château Margaux is fine. But it's not always like that.
"First of all I'm no longer much of a drinker. But if I open a bottle and leave it undrunk, I feel it's a waste. I don't mind wasting money, but I feel reluctant to open a bottle thinking it would be a shame if I threw away half of it."
He was a lucky man, for sure, but Ooki knew better than anyone that Takano's success had not been brought by luck alone. Be that as it may, whenever Ooki thought of Takano, he branded Takano a lucky man.
"And now what do you want to talk with me about?" asked the lawyer. "If you demand that the company approve the transaction, they will turn it down in the usual case. Then you move on to haggling over the price, and finally you end up in court.
"Japan is a country that follows the rule of law. Ultimately people bring disputes to court. And here I am to help them. It's our bread and butter."
Fair Treatment for Auntie Sumida
Ooki urged Takano to go on.
"My conception is not that near-sighted. I think what I'm planning to do makes sense. Look, Auntie Sumida is not being treated fairly. She's my mother's one and only best friend in this world. So I want to help her get out of this dire situation. My mother insists that I help her, so I am determined to do so."
"Well, I see your point, but by the way, you said she is not being treated fairly. What do you mean?"
"You know, the company was founded by Auntie Sumida's husband. After her husband passed away, she asked her brother-in-law to take over the business as senior managing director. He had worked for her husband as his right-hand man.
"At that time the company had more than 100 employees. She couldn't lay them off because she knew it was not easy for them to find new jobs. Even if they did, they would not be guaranteed to be paid as much. Most of them were middle-aged with families to support. Not a few of them had old parents to look after. So when her brother-in-law agreed to take on the role, Auntie Sumida really appreciated him, almost as if to worship him. I understand.
"Auntie Sumida has no idea about what to do with her shares. Previously, the company had been managed all alone by her husband. The shares of the company had been distributed to Auntie Sumida and to the other family members. He must have done it on the suggestion of his tax accountant."
A Case of Unkindness
"It's not uncommon to allot shares to people concerned for tax purposes. Make someone a shareholder without getting a penny for it. Her brother-in-law had been recorded as a shareholder owning a 15% stake on the shareholders' list, but he had made no payment for it, either." Takano's explanation of this history continued.
"The company's business was rolling. Eventually, on the advice of the tax accountant, a third of the shares of the company were allotted to her brother-in-law, another third to Auntie Sumida, and the rest to other people concerned. But as bad luck would have it, her brother-in-law died.
"Up until that point, her brother-in-law had been kind enough to buy Auntie Sumida's shares little by little. So by the time he died, close to a half of the company had been registered under his name.
"After that, his eldest son took over the business of the company. Every time Auntie Sumida needed money, she sold her shares little by little to her nephew-in-law, who is the new president. But all of sudden her nephew-in-law told her that he wouldn't buy her shares any more. And she has been left in a fix since then."
"Oh, I see. It means that now that her nephew-in-law has a majority stake in his grip, he doesn't need any more."
"Exactly. I heard he has accumulated well over half or two-thirds of the shares now. But she is the wife of the founder and his aunt-in-law. I wonder how he can be so tough on her. She cannot live very much longer. It wouldn't kill him to do something nice for her, would it?"
Squeezed by the Only 'Buyer'
"It's not the cause of the matter. The nephew-in-law refuses to buy her shares, from which the problem has arisen. The problem here is that she cannot sell her shares to anybody except the nephew-in-law. In theory, her shares can be sold to anybody, right? But in reality, no buyers exist for such shares. Is it right to let this prevail in the world? What do you think?"
Takano knitted his brows further to make his wrinkles deeper still and faced Ooki.
"Definitely not. It's not fair. Don't you think so? I am determined to buy Auntie Sumida's shares. I am not her relative, so if I buy them even at a cheap price, the tax office will accept it. If the company buys them, even if the company uses someone as a dummy, the shares should be highly evaluated. That's the lesson we learned from the case of Dainihon Jochugiku, right?"
"Ah, that's your understanding. Happy are those laymen who are ignorant of the law," Ooki responded.
"Come on, everyone is a layman at first. I myself was a layman when I made a killing out of the real estate I had bought. But, you know, those self-proclaimed professionals, whenever the land price showed a marginal increase, they came and urged me to sell the land. 'Now it's high time to sell it.' It's their cliché. If you're that impetuous and imprudent, you can't turn a large profit."
A Plan Takes Shape
"All right. I'll have the company buy her shares at as high a price as possible. Does that satisfy you?"
"No, no, you're mistaken. I'm not interested in money. I don't care. If the price of her shares is determined fairly, that's enough for me.
"I know Auntie Sumida is struggling with money now. My mother is telling me to help her. And now I'm able to do that. That fact means a lot to me. I am satisfied with that. If the company offers more than ¥5 million yen ($38,000 USD) for her shares, I'll give her the total amount of the difference, of course, only if I still have some left after deducting the attorney's fees. The shares originally belonged to her anyway."
"I am sure you will have some left. It's a good deal…a very good deal," Ooki murmured.
Continues in: Minority Shareholders, Chapter 11: An Elegant Eighty-eight
RELATED
Minority Shareholders is a work of fiction and any similarity to real characters, companies and cases is purely coincidental and unintentional. Sign up to join our mailing list and look for the next chapter every Saturday on JAPAN Forward.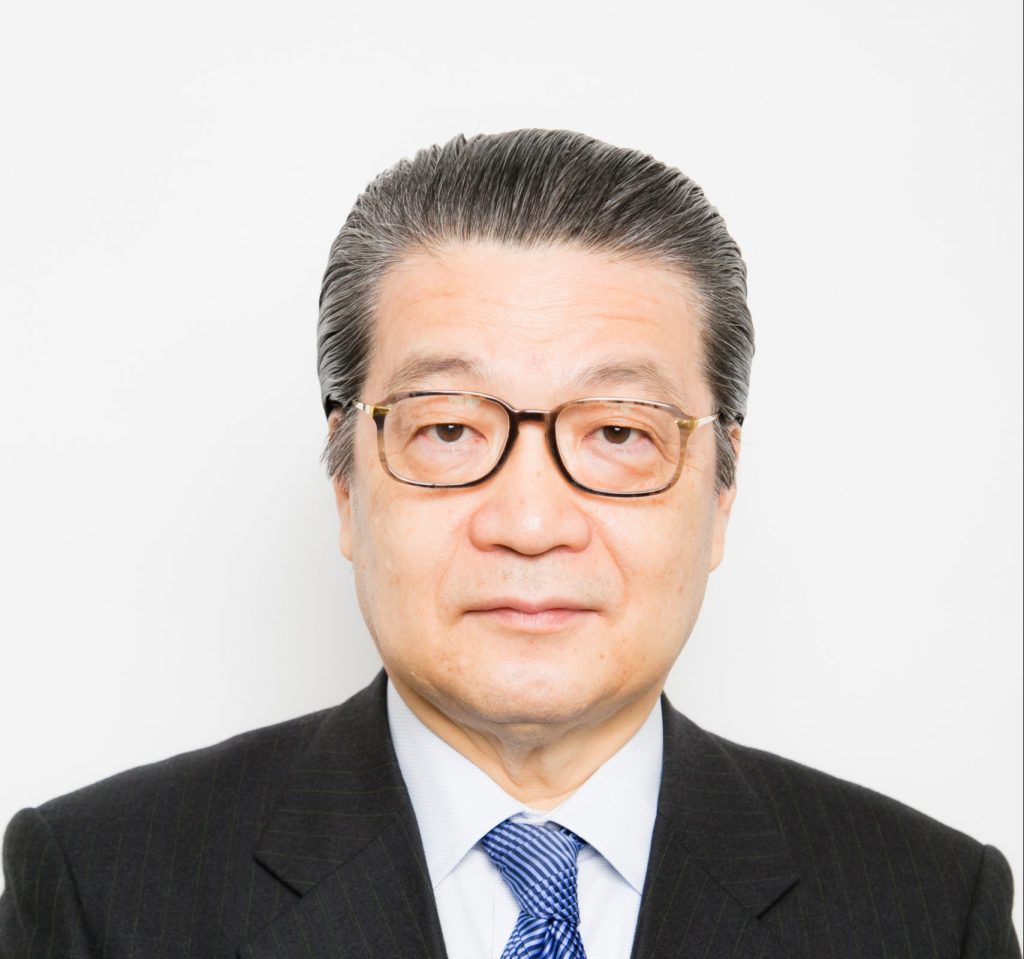 Author: Shin Ushijima
The founding partner of Ushijima & Partners, lawyer Shin Ushijima has an enormous wealth of experience in international transactions, merger and acquisition, dispute resolution, system development, anti-monopoly law, labor, and tax law. Concurrently, he heads an NPO called the "Japan Corporate Governance Network." And in his leisure moments, he writes fiction. Additional details on Shin Ushijima's career, awards, publications and more are available at his website: Ushijima & Partners, Attorneys-at-Law.