BOOK SERIES | Minority Shareholders, Chapter 7: Ginza West
Minority Shareholders, Chapter 7 of Shin Ushijima's novel sets a key part of the human background behind this modern-day drama of family-owned companies.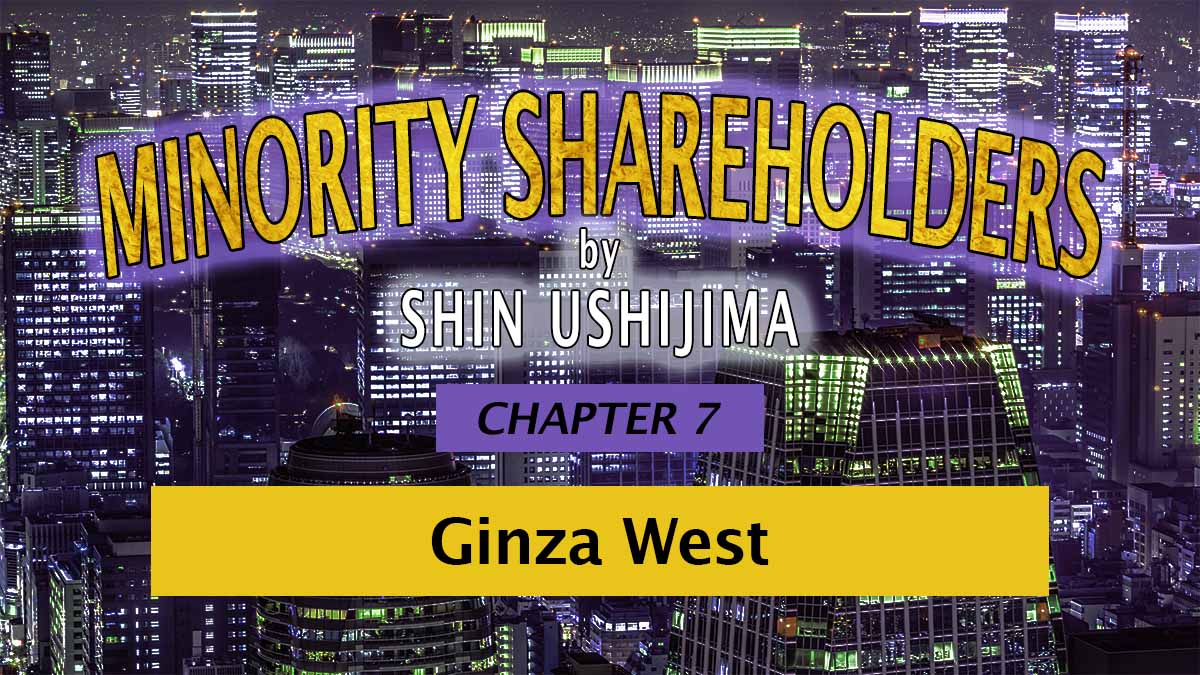 In this chapter of Minority Shareholders, I continue the story of Norio Takano. He is not a specific person; he is a character created for my book out of some high rollers who had existed during the bubble period.
As a young lawyer, I witnessed the generation of enormous wealth from scratch. A minority shareholder of a family company brought an action to the court and succeeded in taking hundreds and thousands of yen. I saw it firsthand. Ten years after the bubble popped, I started work related to corporate governance. In this book my fictional characters tell the story of problems that persist in joint-stock corporations. What is an organization called a company? What if Norio Takano were reborn in this era?
This story is a work of fiction. Any resemblance to actual characters or organizations is entirely coincidental and unintentional. ー Shin Ushijima
Read earlier chapters of the series.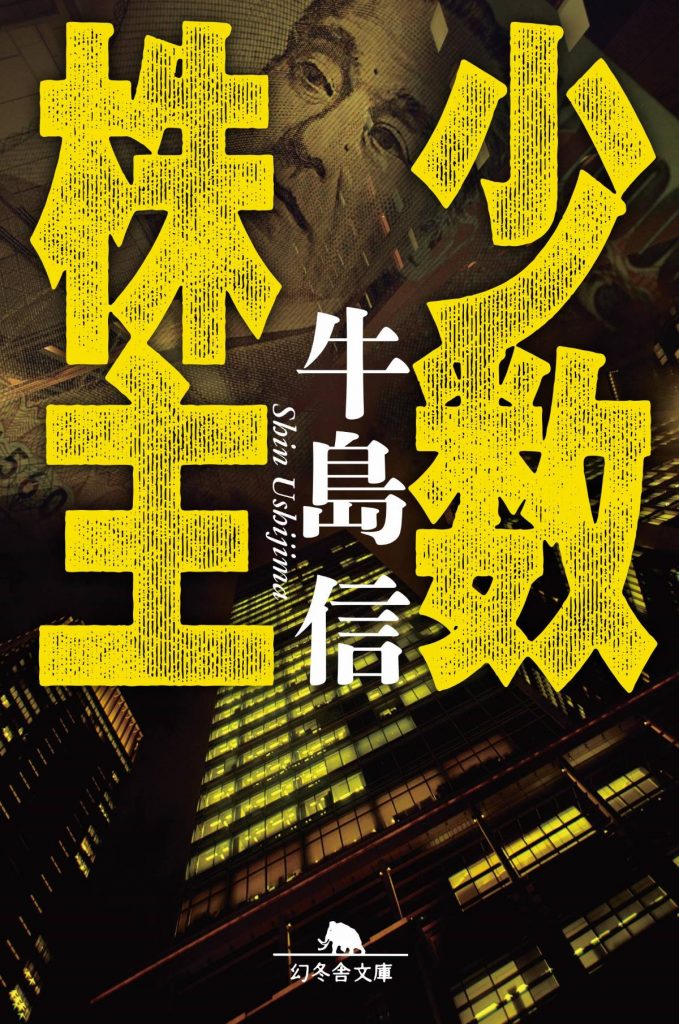 CHAPTER 7: Ginza West
Continuing from Chapter 6: Norio Takano is reflecting on his lawyer Tadashi Ooki's comments about the debt of kindness he owes Auntie Sumida. She was generous to his mother when he was a small child. He also recognizes that his mother and her friend are aging. He comments before turning quiet:
"Above all, I can make my mother proud of having a wonderful son. My mother doesn't have much time ahead of her, and I don't have much that I can do to please her.
"On a different note, I encountered something bizarre the other day. This is part of the reason I've come to think this way."
Takano seemed to be a bit hesitant about what he was going to say. He kept silent for a while and started speaking quietly as if to try to convince himself.
"The other day, I went to Ginza West in Ginza. You know the place, right? It's been in business since 1947, older than we are. It's truly time-honored. Chairs with short and old-fashioned legs like dachshund legs were displayed. And they were neatly covered with white lacy cotton cloth.
"On the custom-made wooden shelves sat a huge collection of old records. Whenever I am there, I feel like I am taken back to the days when I paid as much as ¥2,000 JPY ($ USD) to buy an LP record. Anyway, I went to that West, along with my mother and my wife, for the first time in years.
Coffee Shop in Ginza
"We were seated at a table for four in the back of the shop. I sat across from my mother and my wife. We ordered some sweets and coffee individually. I ordered French toast, my favorite. It's not on the menu at Ginza West in Aoyama. You know that?
"Ginza West in Aoyama is newer than the one in Ginza. It has a high ceiling and a more spacious seating layout. There are some chairs placed under the trees outside the windows, which makes a good contrast to the verdant Aoyama Funeral Home across the road. They used to serve French toast, but somehow it's gone from the menu now.
"That's why I went over to the Ginza West in Ginza. We were eating and chatting merrily. Just then I noticed an elderly man sitting by himself at a table with two chairs under it, around the center of the shop and a bit far from us. I could see him from my position, but the other two couldn't.
"He had thin gray hair and was wearing a light pink polo shirt and a tweed jacket, grayish brown in color. He was quite the dresser, and the epitome of a gentleman. He looked like someone who used to have high social status. Even at that moment he looked the part.
"That elderly gentleman kept casting glances timidly at the two ladies. At first I thought he was glancing at my wife. My wife is pushing sixty, but she still looks sexually attractive and enticing, of course, only to the older generation."
A Gentleman of Opportunity
"Like you, for example, right?" Ooki grinned impishly, but Takano brushed it off.
"But to my surprise, I noticed, in time, that he was glancing at my mother. I reasoned to myself that it was common for an elderly man to be interested in an elderly woman. In every aspect, my wife looked much more attractive and charming, though. Then, he suddenly stood up and headed in our direction.
'Excuse me, but please allow me to speak to you in this rude manner,' he said in a quiet tone, greeting us politely. 'This is a really mysterious encounter. I am sorry. It's embarrassing to talk to you in this manner. Please forgive me,' he said awkwardly, staring at my mother.
He once more begged for my mother's forgiveness.
'You bear a striking resemblance to my late wife,' he said with a serious look on his face."
"'I know it is of no concern to you, and that I'm quite ill-mannered. I know how I must sound, but as you can judge from my looks, my time is running out. I happened to have the chance to see you today, but I will not be blessed with another chance to see you again. So I couldn't help myself and came to speak to you. I really didn't want to lose this opportunity.'
Reflecting on an Intriguing History
He voluntarily confided in us about his past history.
'Whenever I think of my wife, a feeling of regret comes over me. When she was on her deathbed, I was at work abroad, just in the middle of nowhere in the Sahara. I had been a workaholic all that while.
'But then, it was about twenty years ago, I read in the paper that someone had resigned from his position as mayor because he had decided to look after his sick wife. I couldn't understand his decision at that time. It sounded to me like something foolish. But now I understand. I fully understand.
'Please allow me to tell you my story. My wife's gone now. It's not that I am remorseful. In those days, I was deeply absorbed in my work. But looking back, I was self-indulgent. I cannot forgive myself.
'It's not that I loved my wife. Things are usually different from what they seem to be. I myself am the problem. How do I want myself to be? I'm always questioning myself. Why didn't I stay close to my wife, who had been bedridden? Where was my humanity? What kind of person was I? Since I retired, I have been thinking about it day in, day out.'
Looking the elderly man in the face, I was all ears for his unexpected disclosure.
'Looking back, my life has nothing significant to be spoken of. I had been blessed with a life with a loving wife. That was the only meaningful aspect of my life. Yet I ditched all of it. I didn't feel bad at all about throwing it away, just like a pair of worn-out shoes with holes in them.'
The Man and My Mother
"He finished his story," Takano said, "and to my irritation, his eyes started darting from my mother, my wife and to a young shop clerk sitting next to them.
"I reflected on his story. Life is short. That's true! Everybody is destined to grow old and die in the end. When you reach the end of your life, everything vanishes. Whether you've experienced a joyful life or a sorrowful life, whether you've had a passionate romance or not. No matter what you've gone through, things are the same the moment you pass.
"But this man, he met a woman who was a dead ringer for his late wife. He may have imagined his wife might have looked like my mother if she had been alive. He couldn't contain himself when he met such a lady. I would have despised this type of man ten years ago. And I may well have considered him a disgusting old man who was just messing around. But at present, age sixty-eight, I understand. Not much time is left in my future. It applies not only to this man, but to me, too.
"Anyway, one thing led to another, my mother decided to see him. 'I'm sure he will be disappointed,' she said with a happy face. I respect women.
"Then, a strange idea sprang to mind.
"That man may have met my mother in the past. They may have known each other.
A Faint Memory
"He was younger than my mother by about five years, I guessed. When she was thirty, he was twenty-five or so. I tried to remind myself of what my mother was up to when she was thirty. I only had a faint memory.
"I was ten or so at that time. I was fatherless. She often had to lie down in bed, maybe because of anemia. I was too small to grasp what line of business she was in. She earned some money one way or another and fed me. They must have been hard times for her, I thought, looking back on those days. It was around 1959. Japan was still economically weak.
"My mother's parents were also too poor to help us. 'Kuroi Hanabira (black petals),' was a hit song then, remember? Hiroshi Mizuhara. I remember him singing the song knitting his thick brows. The melody reflects how our society was back then.
"Anyway, that gentleman said he wanted to speak to my mother because she was a ringer for his wife. But I doubted it was the only reason. It seemed to me that he held strong sentimental feelings for my mother.
"You know, this world is composed of men and women, which dominates everything, and a story begins. When a man loses his wife, he develops an obsession with her, and when a man loses his job, he yearns for it. Humans are really fickle. We realize how important things are to us only after we have lost them.
Single Parent, Hard Times
"My mother raised me the hard way, especially in terms of money. I was born in 1949, only four years after Japan's defeat in the war against the world."
"Same here!" Ooki chimed in.
Takano grinned and kept on speaking. "I never knew my father. My mother broke up with him when I was a child. She told me later that he hadn't brought any money home. He who doesn't bring money home is nothing short of a headless man. I strongly believe so.
"Thinking of my mother in those days, I really feel sorry for her. I can't help empathizing with her having a hard time. She was not in good shape and was often sick in bed, so she couldn't work on a regular basis. She was too young and naive to understand what the world was like. I wish I could go back in time and give her a big hug.
Naturally, I don't know much about what actually happened between my mother and father. He may have been a womanizer. After all, he is my father and I take after him. It must run in the family. So I wouldn't be surprised if that were the case.
"I've never seen him. By choice I hadn't tried to find him because I felt guilty for doing so. It seemed to me like an ungrateful act. Anyway, he's gone. No longer in this world. I don't know where he died. I could find out if I wanted to, but I can't bring myself to do it and I don't want to.
Continues in: Minority Shareholders, Chapter 8: Changing Fortunes
RELATED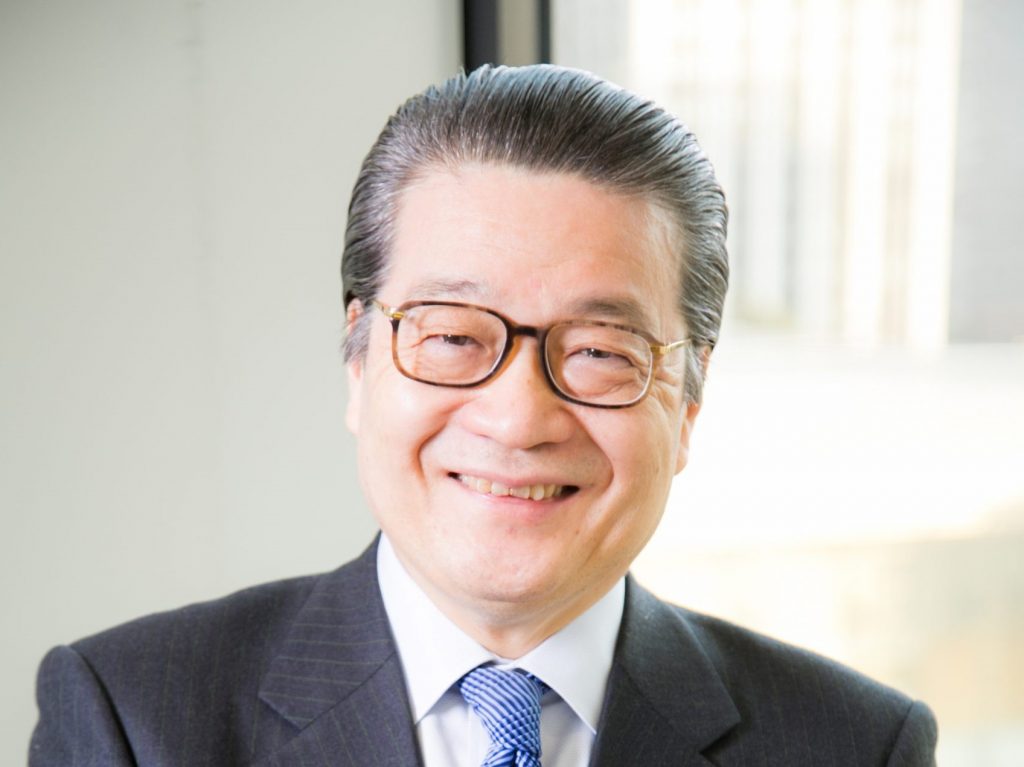 Minority Shareholders is a work of fiction and any similarity to real characters, companies and cases is purely coincidental and unintentional. Sign up to join our mailing list and look for the next chapter every Saturday on JAPAN Forward.
Author: Shin Ushijima
The founding partner of Ushijima & Partners, lawyer Shin Ushijima has an enormous wealth of experience in international transactions, merger and acquisition, dispute resolution, system development, anti-monopoly law, labor, and tax law. Concurrently, he heads an NPO called the "Japan Corporate Governance Network." And in his leisure moments, he writes fiction. Additional details on Shin Ushijima's career, awards, publications and more are available at his website: Ushijima & Partners, Attorneys-at-Law.