EDITORIAL | Did the Kishida-Yoon Summit Really Put South Korea - Japan Relations Back on Track?
The South Korea "solution" continues to leave the impression abroad that Japan had somehow acted unjustly and it doesn't set the historical record straight.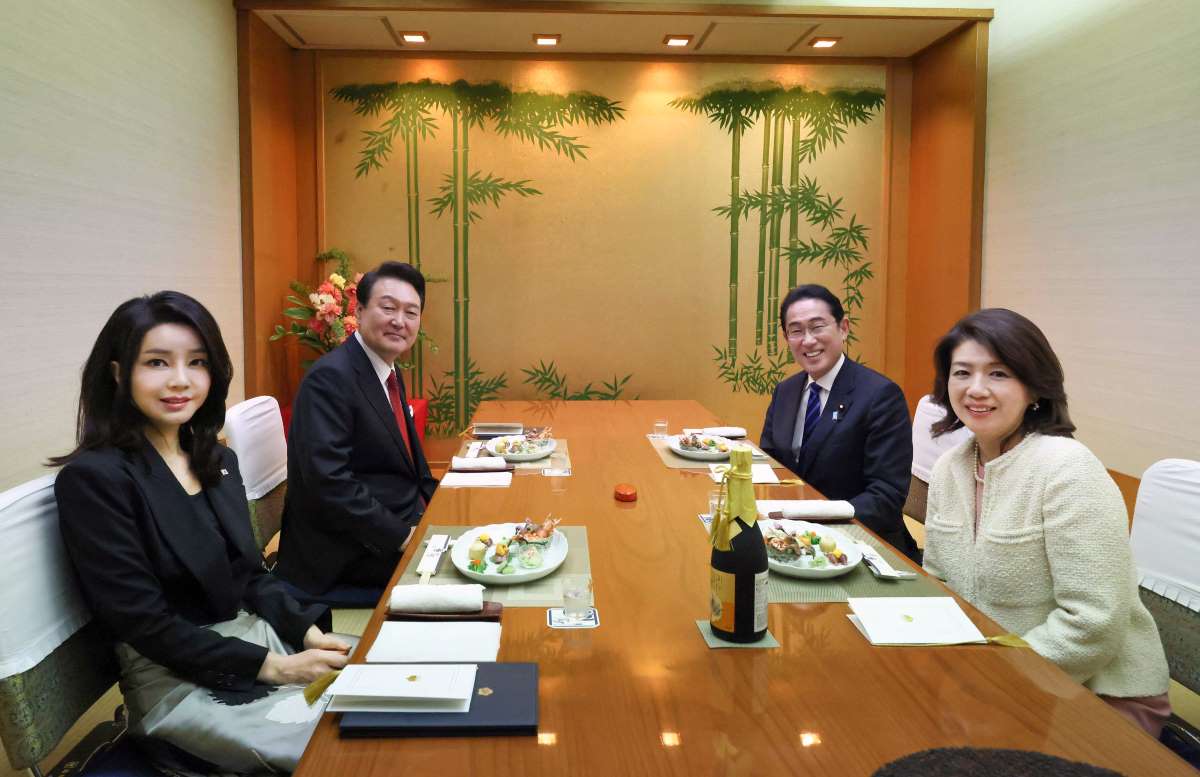 On April 16 Prime Minister Fumio Kishida held talks in Tokyo with the visiting President of South Korea, Yoon Suk-yeol. As leaders of two nations that uphold universal values, the two agreed to strengthen cooperation in various fields, including security.
The first bilateral summit meeting in 12 years materialized after the Kishida administration accepted the "solution" presented by the South Korean government regarding the "wartime labor lawsuit" issue.
Bilateral relations had reached a postwar low as the result of a litany of anti-Japan actions on the South Korean side. Among them was a South Korean Supreme Court order that innocent Japanese companies must pay compensation to former workers.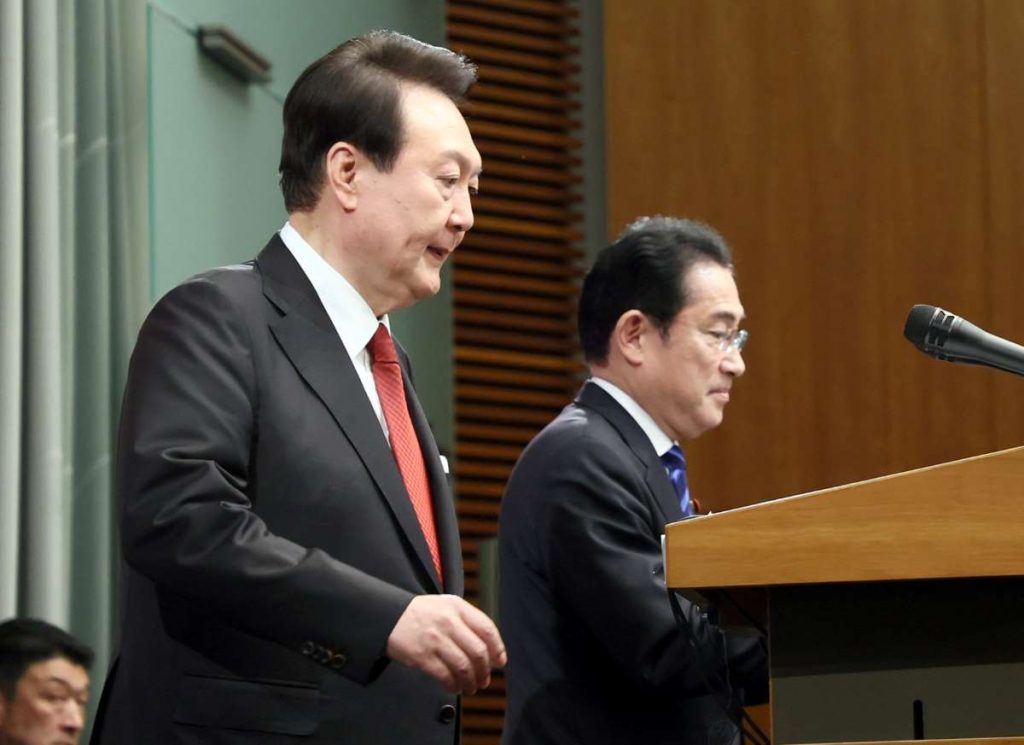 Tempered Expectations
Some people are inclined to euphoric expectations that President Yoon's visit to Japan will lead to a rapid thawing of the frigid relations between the two countries. Such a view is too naïve. Proof of that is the fact that no joint statement was issued after the meeting.
Nor was any mention made at the post-summit press conference of any specific resolution of the December 2018 radar lock-on incident in the Sea of Japan. In the incident a South Korean Navy destroyer used its fire-control radar to irradiate a Maritime Self-Defense Force patrol aircraft. Short of addressing that serious incident, it is difficult to have full trust in Seoul.
There has been a history of the Korean side grossly distorting historical facts to castigate. Meanwhile, the Japanese side bows and attempts to conciliate with words. This unhealthy relationship was not eliminated this time around. It set a bad precedent for the Japanese side to confirm past apology statements for offenses it had never committed.
Unjustifiable Agreement
Nor is there any justification for "compensation" for "forced labor." Those individuals making claims for compensation were merely mobilized wartime workers who were already paid wages in accordance with the law at that time.
The "solution" simply shifts the onus of paying this "compensation." Meanwhile the impression remains at home and abroad that Japan had somehow acted unjustly. Shouldn't Prime Minister Kishida have taken the opportunity to set the historical record straight?
On the South Korean side, there are also deeply entrenched forces bent on voicing their dissatisfaction from an anti-Japan standpoint. What the Kishida administration opted for this time was nothing more than a temporary and superficial "improvement of relations" that will only last as long as the Yoon administration can implement its policies.
North Korea's Provocations
On the same day that Kishida and Yoon met, North Korea launched an ICBM at a steeper than normal angle. It landed in the Sea of Japan around 200 kilometers west of Oshima Oshima (Matsumae Oshima) in Hokkaido. The launch was an unacceptable provocation.
Faced with threats from North Korea, there is no alternative to pursuing trilateral security cooperation among Japan, the United States and South Korea. Nonetheless, South Korea must forthrightly admit that it engaged in dangerous, hostile behavior when its ship used its radar to lock onto the SDF aircraft. Moreover, Seoul must take good faith measures to prevent a recurrence.
In 2019 Japan tightened controls on exports of high-tech materials to South Korea. Restrictions were implemented because of deficiencies in South Korea's control system for materials that could be diverted to military use.
The government has announced the lifting of a portion of those restrictions. It should decide how to handle the remainder only after carefully assessing whether the situation is actually improving. Or on the other hand, is it simply being swayed by the public mood?
RELATED:
(Read the editorial in Japanese.)


Author: Editorial Board, The Sankei Shimbun