Carlos Ghosn Alleges 'Conspiracy' in Video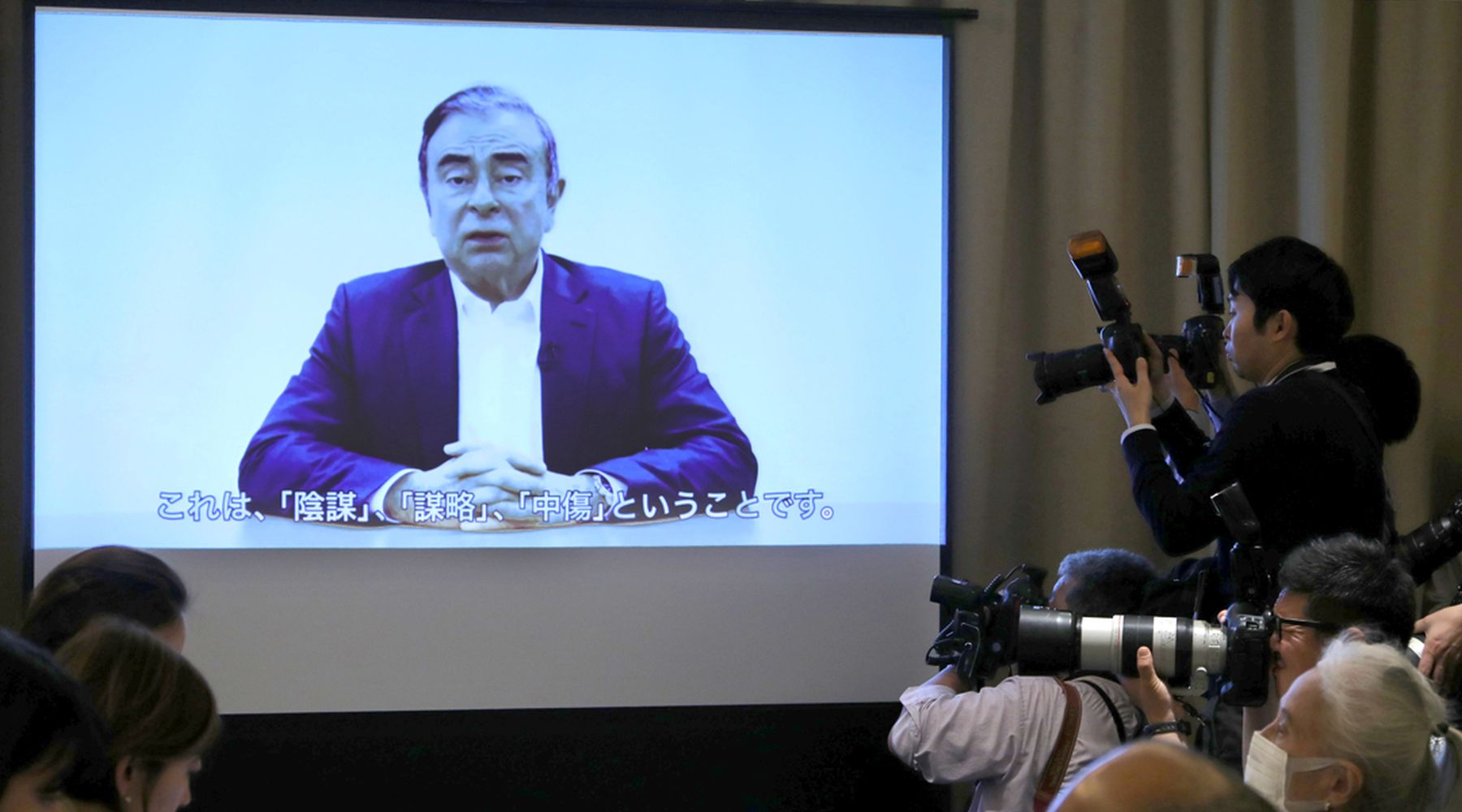 The lawyer of Carlos Ghosn hastily called a press conference on Tuesday, April 9, to release a video-taped message from the ousted Nissan executive, who alleges "a conspiracy" that led to what his camp considers wrongful arrest.
The video, over seven minutes long, was filmed the day before Carlos Ghosn's arrest on April . It shows the 65-year-old high-profile auto industry executive defending his innocence, and expressing his frustration over the situation.
He reiterated his long commitment to Nissan, where people had mistaken his leadership for dictatorship. Finally, he expressed his hope that he would be vindicated in a fair trial.
Ghosn's counsel, Junichiro Hironaka, specified that the video was edited to exclude 20 or 30 seconds, which included specific accusations against members of Nissan, for example.
Hironaka stressed the lack of due process in Ghosn's re-arrest. He pointed out that the phone and passport of the executive's wife, Carole Ghosn, were confiscated. The camera footage, which had been installed as part of the conditions of the bail, had been taken away as well.
Ghosn's wife using her second passport in the meantime has returned to France on Friday April 5, following the re-arrest of her husband. Hironaka explained at the press conference that she left because "it was her intention to oppose the infringement of human rights, that led her to contact the French Embassy for cooperation." The prosecution office on the other hand pointed out in a comment to Sankei Shimbun that it looked like "she has a guilty conscience."
Hironaka said he would file a special appeal regarding the current re-arrest on April 10 as it didn't follow due process and is considered highly unusual. If appeal is rejected, Ghosn will be held for another 10 days at the minimum, after which the defence team plans to dispute the period of detention. The trial date hasn't been set, but it's likely to be months away.