Carlos Ghosn Arrested for the 4th Time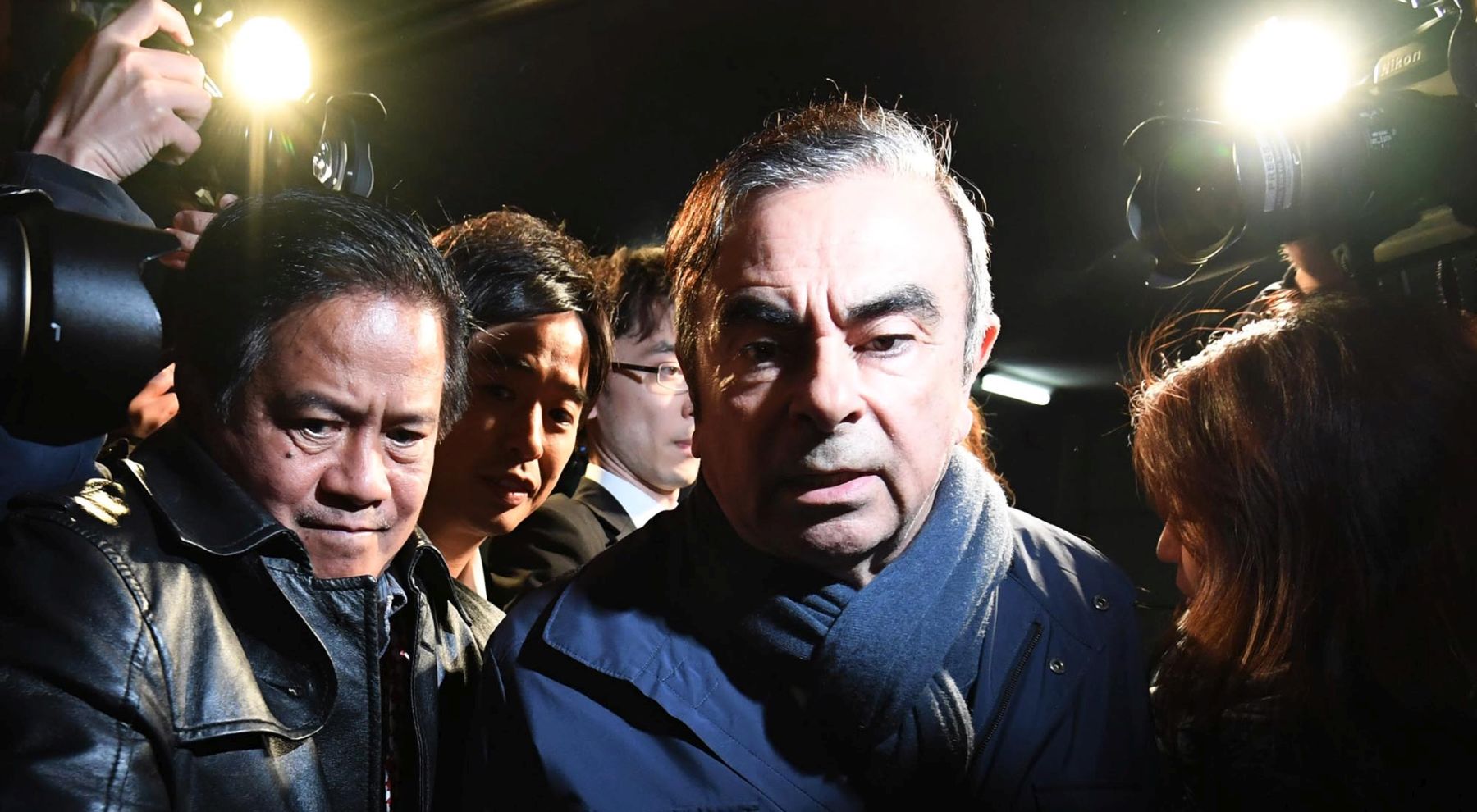 Carlos Ghosn was arrested once more — the fourth time in 4 months — in the early morning of Thursday, April 4. The arrest followed further fresh charges from the prosecutor's office in Tokyo.
Tokyo prosecutors alleged Ghosn had caused losses to Nissan Motor Co of about $5 million USD by converting the funds to his personal gain. This was allegedly done by redirecting funds from a Nissan subsidiary to an overseas company controlled by Carlos Ghosn.
The latest arrest came a month after his third application for bail, which was granted on March 6. The court granted bail on harsh conditions to prevent the suspect from tampering or Ghosn's escape from the country.
News of Ghosn's possible re-arrest broke on April 3. The same evening, Carlos Ghosn tweeted that he was planning to hold a press conference on April 11 to "tell the truth" - his side of the story.
Legal experts and national and foreign media alike that it's uncommon even in Japan for defendants to be arrested again after being granted bail. Ghosn released a statement through a spokesperson, saying that the arrest was "outrageous", that he "will not be broken", and that he was hoping to be "vindicated" in a fair trial.
The arrest also came just two days after French car maker Renault tipped off the French authorities on April 2 about Ghosn's potential misconduct. The claims are that Ghosn, while CEO of Renault, transferred funds to Omani distributor Suhail Bahwan Automobiles LLC starting in 2011.
Allegedly, Ghosn didn't transfer the funds via the Renault sales division, but instead used the discretionary "CEO reserve" fund, transferring amounts adding up to ¥3.5 billion JPY ($31.4 million USD) under the heading of "incentives."
The funds were then redirected to a company founded by Ghosn called Good Faith Investment (GFI) in Lebanon, through which the money was repatriated.
The suspicion is that these funds, ¥900 million JPY ($8.1 million USD) were transferred to a company represented by Carlos Ghosn's wife, and that she used to purchase a cruise ship worth ¥1.6 billion JPY (14.1 million USD).
At the emergency press conference at the Foreign Correspondents' Club of Japan on April 4 after Ghosn's arrest, his lawyer, Junichiro Hironaka, brought attention to the unusual nature of the circumstances. He claimed that, following several inquiries to the prosecutor's office, they had not been told directly that Ghosn was likely to be re-arrested.
Hironaka denounced the proceedings in no uncertain terms as "hostage justice." He explained that the charges were very closely related and therefore did not warrant a new arrest order. Furthermore, at the time of the arrest, Ghosn's wife was also present, and her phone, passport as well as other documents pertinent to the trial were confiscated.
Mr. Hironaka speculated that nothing would stop the prosecutors from questioning Ghosn again and pointed out that Mr. Ghosn had abided by the conditions of his bail throughout the time since his release. He concluded firmly, "This is against the principle of the law and what the law is there for, and in a civilized country this is something which should not be accepted."
However, the deputy chief prosecutor at the Tokyo District Public Prosecutors' Office argued "We now have a totally different case, and we are only doing what we think is right."
Previous to his release on bail, Ghosn had been detained for 108 days following his arrest last November 11 on allegations of underreporting his income and breach of trust. Under Japanese law, defendants can be kept in custody for up to 20 days without application of bail, with two 10-day extensions allowed, a process which Hironaka has said he will try to appeal.
According to Hironaka, Ghosn's trial is expected to be delayed following this latest re-arrest.