Cashless Kiosk, AI Guides: What to Expect at the JR Takanawa Gateway Station Opening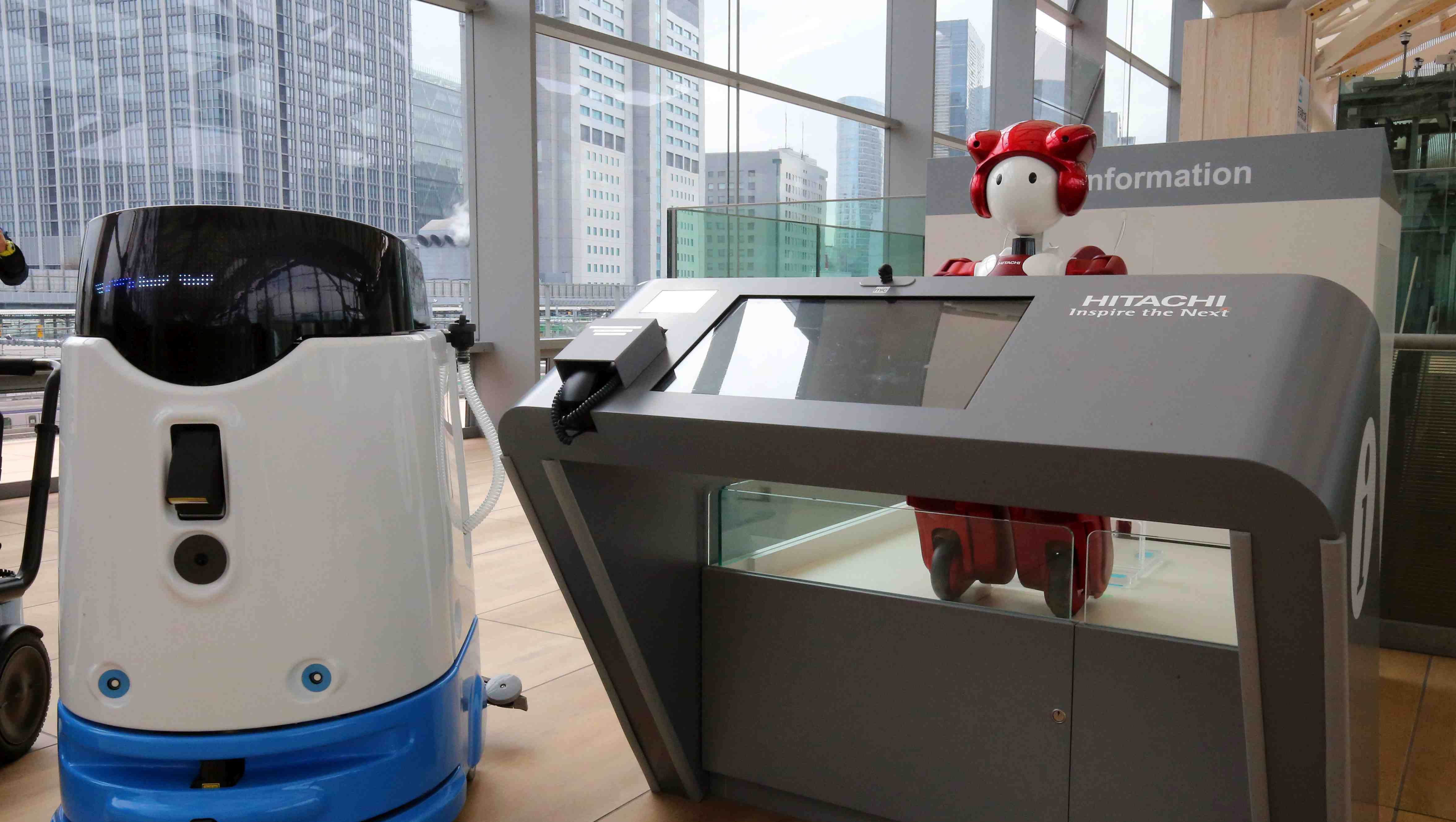 Tokyo's newest train station, the Takanawa Gateway Station, will open on Saturday, March 14, promising to showcase an abundance of futuristic technology.
Sited on the JR Yamanote Line operated by the East Japan Railway Company (JR East) that loops around central Tokyo, the new station is next to the rail hub at Shinagawa, which serves many lines, including the Tokaido Shinkansen (bullet train) to Osaka and beyond.
The modern facility was unveiled to the media on Monday, March 9.
An unmanned cashless station kiosk can be found inside the station hall and security robots move around independently. Automatic ticket gates able to read QR codes will be used at the station on a trial basis. JR East has incorporated warm design elements to enhance the appeal of the new technologies that their group is working to develop.
Takanawa Gateway will become the 30th station on JR East's Yamanote Line, and the first since the Nishinippori Station was added in 1971. The Keihin Tohoku Line, connecting Tokyo to its neighboring prefectures, will also stop at the new station.
Touch to Go
A cashless shop named TOUCH TO GO (TTG) will open in the new station on Monday, March 23, becoming the first unmanned cashless store introduced into any of the JR companies nationwide, including JR East, JR Central, JR West, JR Kyushu, and JR Hokkaido. Its doors will be open from 6 A.M. to midnight.
"Enter from the gate. Take the goods. Touch to Go!" As this shop's catch-phrase says, customers can do cashless payment using transportable contactless IC cards, such as "Suica," and then leave the shop with their goods.
Around 50 artificial intelligence (AI) camera sensors are installed to capture goods which customers then pick up. The cameras automatically recognize what customers might be holding in the palm of their hand, or even inside their bag.
Tomoki Akutsu, president of TTG — the company creating the shop — emphasized to The Sankei Shimbun and JAPAN Forward: "We would like to provide a TTG system to small-sized merchandisers, which face difficulties positioning staff in Japanese rural regions, and of course JR East stations as well."
He also explained how the camera sensors accurately follow each customer and exercise vigilance against shoplifters and other dubious moves.
Robots Guides and QR Code Readers
Inside the station, a robot moves around the floor smoothly without assistance. It has facial recognition software installed and is expected to be used for finding lost children and detecting wanted criminals.
There is also a passenger guide robot called EMIEW. If a passenger says her or his destination into EMIEW's microphone, the robot will check train connections and show them on its screen.
JR East will begin testing automatic ticket gates installed with QR code readers starting in May. Considering the foreign visitors expected later this summer, a JR East official explained: "We expect it will be possible to advance the usability for passengers who have no transport IC cards, for example, foreign visitors."
The station was designed by Kengo Kuma, the internationally renowned Japanese architect and designer of the new National Stadium. It was constructed using lumber, such as cryptomeria from prefectures in Northeast Japan, including Iwate, Miyagi, and Fukushima.
JR East has launched an urban development project around the new station's 13-hectare site. Another officer said, "We hope the new station will attract advanced enterprises and human resources, and look forward to having many people come through here."
Author: Mizuki Okada