Children's Day Ushers In With Colorful Carp Streamers
Kodomo no Hi, Japan's Children's Day, is celebrated on May 5th with flying carp streamers symbolizing family success. Formerly known as Boy's Day.
Kodomo no Hi, or Children's Day, is a national holiday in Japan celebrated every year on May 5th. Its origins can be traced back to the ancient Chinese holiday of Double Fifth, which was observed on the fifth day of the fifth month.
In Japan, the holiday was originally known as Tango no Sekku, or Boy's Day. It formed a pair with Hinamatsuri, or Girl's Day, which is celebrated on the third day of the third month.
However, in 1948, the holiday was officially renamed Children's Day, to reflect a more inclusive celebration of both boys and girls.
One of the most iconic symbols of Children's Day in Japan is the flying carp streamers, or koinobori. These are hoisted up on flagpoles and flown in the breeze. The custom of flying the koinobori owes its origins to an ancient Chinese legend about a carp that transforms into a dragon after swimming up a waterfall.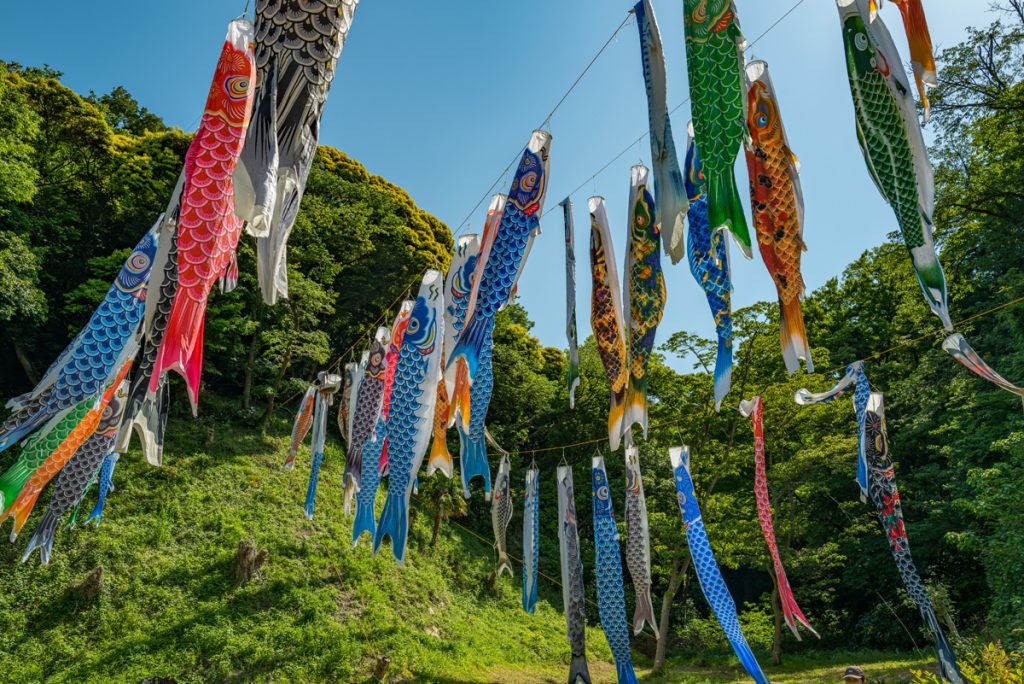 Colors Streaming the Hope of Each Family
As a symbol of each family's hope, the flags express the wish that their children will exhibit the same determination, vigor, and success as the carp in the legend. Each carp in the koinobori string represents a member of the family. Of course, the largest fish in the strand symbolizes the father. And the colors of the other fish correspond to the mother and the children in the family.
The result is countless, adorable lines of fish families strung up across the country. Moreover, all of these add to the festive atmosphere of Children's Day.
Interestingly, Children's Day used to be exclusively a celebration of boys. But it gradually evolved into a more inclusive holiday that also honors girls. Nowadays it is seen as a time to celebrate the happiness and well-being of all children, as well as their growth and development.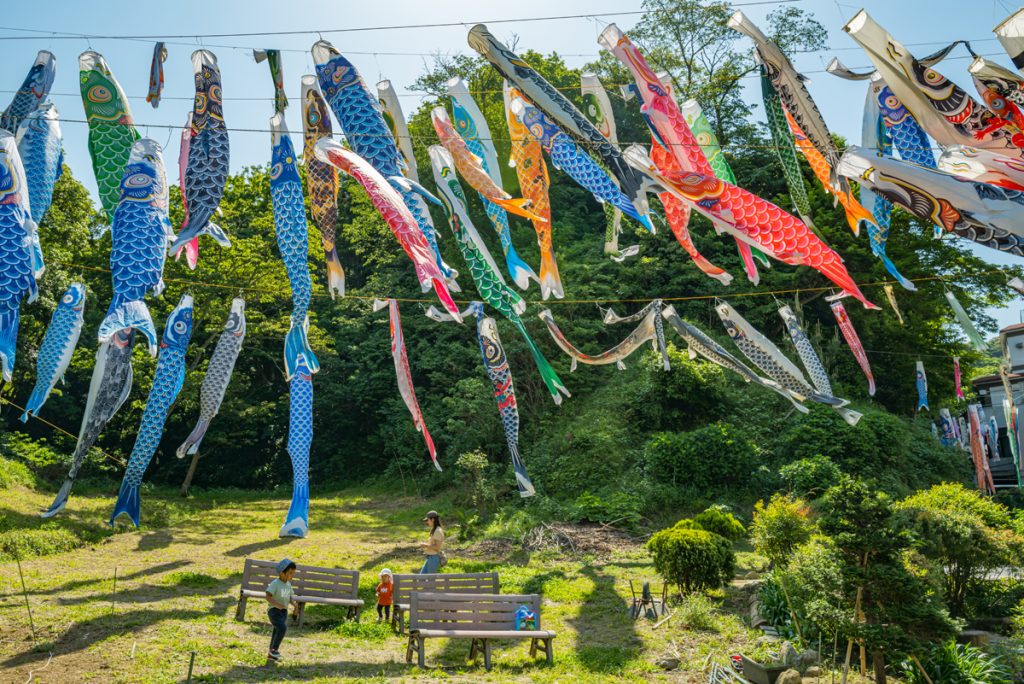 Flavored in Traditions
In addition to flying the koinobori, families may also display samurai dolls, miniature armor, and other traditional decorations. In addition, many families traditionally prepare special dishes such as mochi rice cakes wrapped in oak leaves.
Children's Day is a vibrant and joyous occasion in Japan that further combines ancient traditions with modern celebrations of childhood. It's a time for families to come together and honor the future generations, while also reflecting on the past and the cultural heritage that has shaped Japan into the country it is today.
RELATED:
Author: Galileo Ferrari