China's Economy: Fake Growth Surrounded by a Great Wall of Debt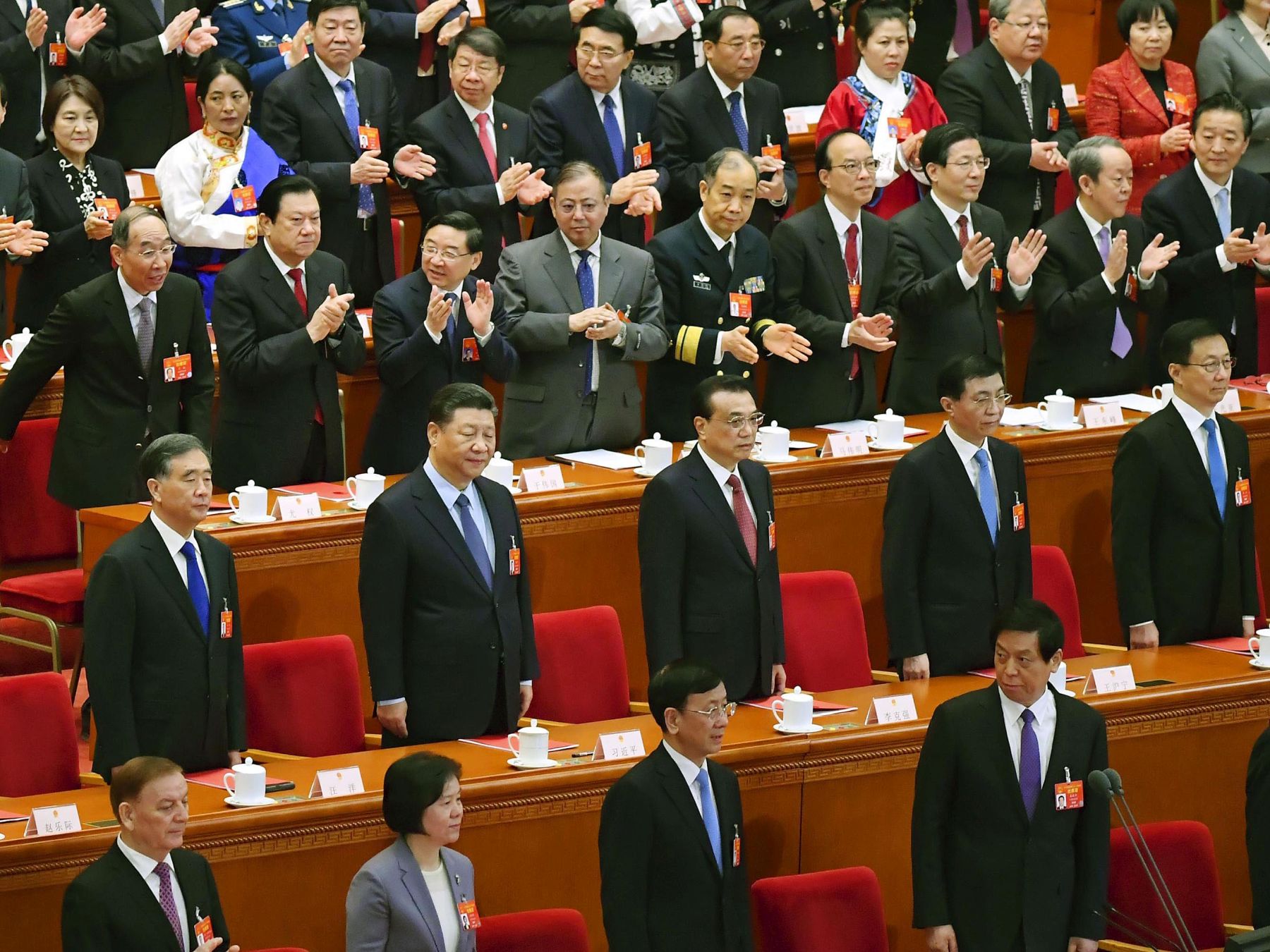 At the outset of an annual session of the National People's Congress (NPC) on March 5, China's dummy legislature controlled by the Communist Party, Premier Li Keqiang announced the setting of a real gross domestic product (GDP) growth target of 6.0-6.5% for 2019. Such target must not be taken at face value.
President and Communist Party General Secretary Xi Jinping as well as Premier Li Keqiang are confident only that the target, even though fake in terms of economic realities, would be attained statistically.
Statistical Data Being Manipulated
Premier Li, when serving as Liaoning Province party leader (2004-2007), told the then-United States ambassador to China that he would not trust GDP data that had been artificially manipulated.
In a December 2016 contribution to the People's Daily, a Communist Party organ, the general director of a state organization under the instruction of President Xi accused local governments of statistical manipulation running counter to law and the Communist Party's ideology and discipline. Recently, local authorities have canceled the announcement of economic indicators other than GDP one after another. China's local authorities cover up any inconvenient statistical data.
The Chinese government views local economic statistics as problematic because the aggregate of local GDP data far exceeds China's GDP as announced by the central government. Moreover, the local statistics do not match the central government estimate, thereby causing doubts about local statistics. The situation derives from the party leadership's basic practice of fixing an annual GDP growth target that must be reached by the end of the year, and making it mandatory to attain the target announced at the annual NPC session.
In the Chinese-type market economy system in which finance and investment are controlled by the Communist Party, it is easy to manipulate GDP growth rates that usually depend on the market supply-demand relationship. China's GDP roughly consists of fixed capital investment, household consumption, and exports. While the party cannot control household consumption and exports, it can plan the fixed capital investments that account for more than 40% of GDP.
The party leadership leads the People's Bank of China — the central bank — to issue money that flows into state-run enterprises and local governments via state-run commercial banks. Massive investment in infrastructure, production equipment, and real estate development is implemented according to the party leadership's plan. If fixed capital investment is increased by more than 20% from the previous year, GDP growth may easily exceed 10%.
Chinese GDP surpassed Japanese GDP in 2010, after the global financial crisis and is now almost three times as large as the Japanese level. However, most of increase is in the form of concrete and steel structures. These are non-performing bubble assets that do not generate profit. Instead, a Great Wall of Debt bubble has been built throughout China.
Incoherent Fiscal and Monetary Policies
Premier Li promised to stimulate the economy with infrastructure investment and tax cuts at the NPC session. However, the central government has requested local governments to cut fiscal spending by a uniform 5%, with quantitative monetary tightening being implemented.
China's fiscal and monetary policies are incoherent. If U.S.-China trade talks break down, the risk of China's financial collapse will increase immediately.
(A version of this article was first published by the Japan Institute for National Fundamentals, Speaking Out #578, on March 13, 2019.)
Author: Hideo Tamura