[Corona ni Makeruna] World's Fastest Supercomputer from Japan Helps Fight COVID-19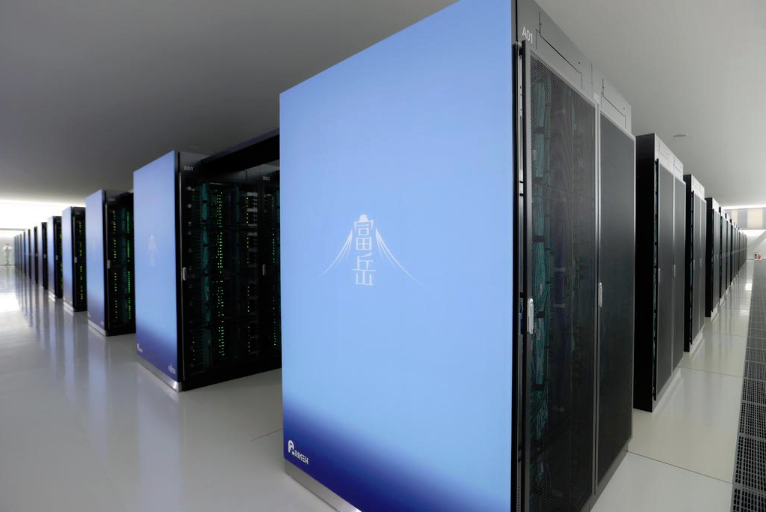 A slogan which many have been sharing in Japan on SNS and mainstream media is "Corona ni makeruna!" It roughly translates as "Don't let yourself be beaten by the coronavirus!" In this series, we are sharing some of the creative ways in which people are fighting these strange times, through heartwarming projects, recipes, sports, and much much more.
On June 23, Japan's Supercomputer Fugaku topped the list of the world's Top500 fastest supercomputers in the world.
The supercomputer, developed by Fujitsu Ltd in Kobe and RIKEN Center for Computational Science, stole the top spot from Summit, a machine developed by IBM for the Oak Ridge National Laboratory in the United States.
In the latest list, Fugaku's calculation speed was revealed as 416 quadrillion calculations per second, 2.8 times that of Summit, which topped the ranking in 2019.
This is the first time in nine years that Japan has taken first place. The last time was with K computer in November 2011. The U.S. stands in second and third with two other computers, and China sits in the fourth ranking.
Supercomputers are exceptionally large and fast computers that can carry out massive calculations and simulations far faster than our imaginations.
Fugaku also topped four of the categories measured for the Top500 list, including the speed of the software and Artificial Intelligence (A.I.) applications.
The developers, however, were not simply seeking global accolades for speed. They sought to create a machine that could be useful to society.
As Satoshi Matsuoka, director of RIKEN Center for Computational Science, explained in a press conference on June 23: "This was not a machine designed to meet [the rankings' criteria]. It was a machine designed to deal with big data, AI, simulation software, which could help solve societal problems, and that is what ultimately makes it the best in the world."
This time, learning from criticism of the K computer that was considered difficult to use and not widely adopted, from the start Fugaku has been designed to be easy to use in the wider business world as well as the academic environment.
Just to give an example, it's built using Arm Ltd. Technology, whose chip designs power most smartphones, and it can use Linux Red Hat, an operating system often used by corporations.
Despite the fact that Fugaku was supposed to start full operation in April 2021, with only a partial installation in Kobe in May this year, it was decided to move up its use and apply part of the supercomputer's capacity to research COVID-19.
The computer has already crunched some simulations on how droplets spread in workspaces, and is currently pivotal in the research for finding a drug against the virus, among more than 2,000 candidates.
Application of the computer to help the fight against COVID-19 was not always certain, as it was feared initially that the interruption in the supply chain caused by the pandemic could cause a delay.
Naoki Shinjo, CEO of Fujitsu, commented on that difficult time with a somewhat relieved expression: "When the world went into lockdown, we thought that there might be an interruption in the supply chain. But even when we got all the parts, we made sure that apart from those who needed to physically work on the machine, everyone else worked remotely. There were things that were difficult, but we continued working and somehow managed to deliver on time."
In the press conference, the developers shared that the name was inspired by Mt. Fuji, Japan's highest peak, and the high level performance it inspires.
Although U.S. and Chinese supercomputers set to debut in 2021 are thought to have more than twice the calculation speed of Fugaku, for now it appears that Japan has climbed to the top spot on the mountain.
(Click here to read the related article in Japanese.)
Author: Arielle Busetto