COVID-19 Strikes Again, Followed By Postponements Of Events
Prime Minister Fumio Kishida has called for "maximum caution" while keeping the economy going at the same time.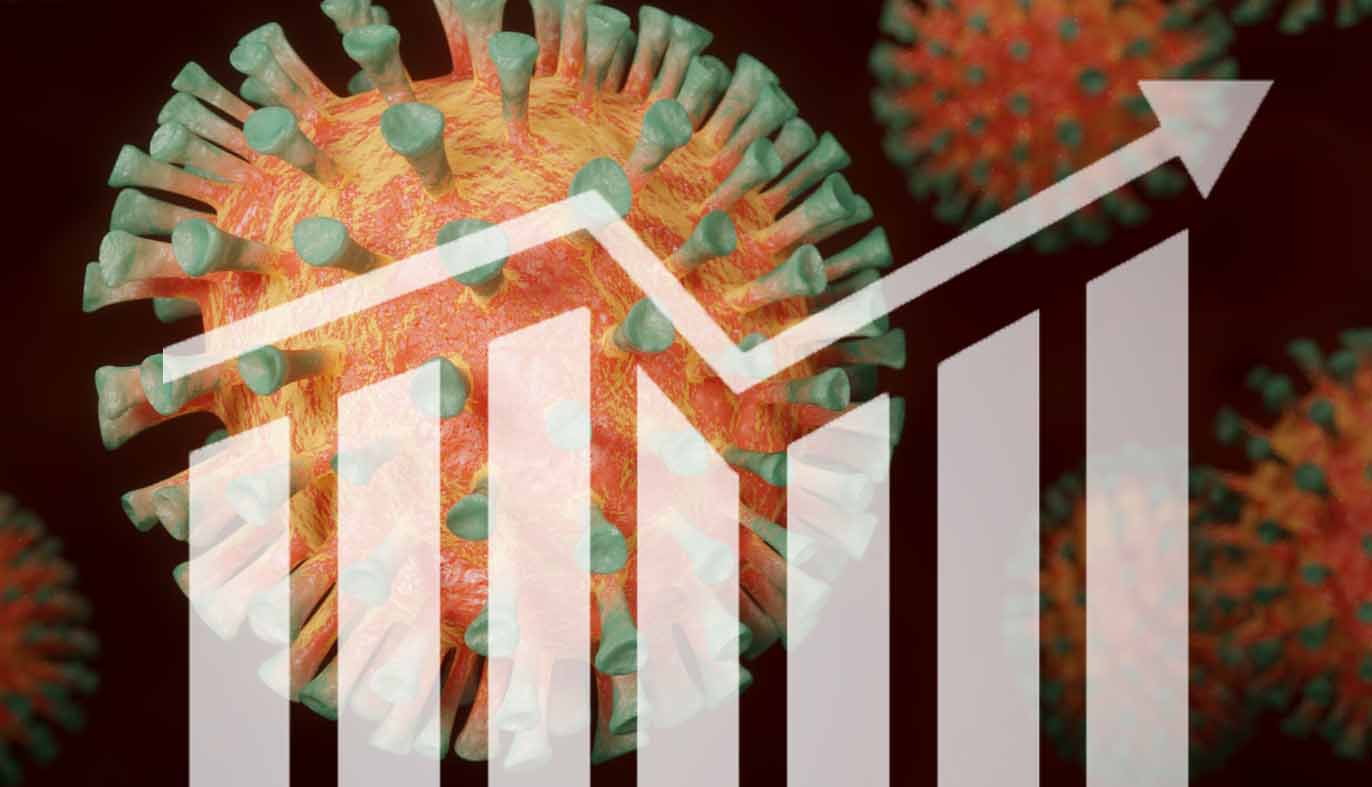 Japan's daily COVID-19 cases topped 110,660 on July 16 for the first time, over double what was reported a week before amid an uptrend that has continued for over three weeks.
Pointing to the low rate of hospitalizations, Prime Minister Fumio Kishida called for "maximum caution" at a press conference on July 14, while keeping the economy going at the same time. Noting the renewed urgency, he added that the government would strengthen its response capability to COVID-19 infections.
On July 15, the national government announced expanded eligibility for the fourth round of COVID-19 vaccinations to include all medical staff and workers at elderly care facilities, as the daily coronavirus infection count reached record levels nationwide.
Fourth booster shots against COVID-19 are now available to another 8 million people, generally for those 60 and older and those between ages 18 and 59 with illnesses and considered at higher risk of developing severe symptoms.
As of writing, 31.6% of the eligible demographic has taken the fourth booster shot, which adds up to approximately 3.7 million people, according to data on the Prime Minister's Office website.
Prime Minister Kishida also said that he intends to facilitate vaccination of younger generations in response to the high transmission rates of the BA.5 Omicron subvariant, which is accelerating the spread of COVID-19 cases in the country.
For people between the ages of 12 and 40, vaccination uptake for the third booster dose ranges between 20 and 50% depending on the location, according to government data.
Inoculations aimed at protecting high-risk groups and securing enough medical staff are slated to begin as early as July 18.
Prefectural governments will be asked to set up more than 100 free COVID-19 testing spots for summer travelers at major train stations, airports, and other locations.
Additionally, the government is encouraging people and businesses to ensure sufficient ventilation throughout indoor rooms during the summer while using air conditioners. Early on in the pandemic Japan was a pioneer in advocating ventilation in public spaces to prevent the spread of COVID-19.


Change Of Plans
A number of live events have been postponed due to the infection of those involved.
Nagoya Grampus, a Japanese professional soccer club, announced on July 15 that the 22nd J1 game against the Kawasaki Frontale scheduled for July 16 would be canceled.
A total of nine players and staff members have tested positive for COVID-19, and their activities have been halted. Ticket information and an alternate date will be announced as soon as they are confirmed.
Takarazuka Revue, an all-female musical theatrical troupe announced on July 5 that the performance "The Great Gatsby," which was to start on July 16 at the Takarazuka Grand Theater in Hyogo, will be rescheduled to open on July 22.
The troupe said that it had no choice but to suspend preparations for the show for a certain period of time due to the confirmation of a positive test for COVID-19 from a person involved in the performance.
On July 16, sumo wrestler Mitakeumi Hisashi had to withdraw from the Nagoya Grand Sumo Tournament following a COVID-19 case at his stable.
As a result of a right shoulder injury he suffered at the summer meet in May, Mitakeumi, who needed to win eight or more matches to remain at the sport's second-highest rank, struggled at Dolphins Arena after going 2-4 in his first six days.


Travel
Government officials originally planned to introduce a national travel subsidy program during the first half of July. Now it has been delayed, a government source said on July 6.
Travelers would have received discounts and coupons worth up to ¥11,000 JPY ($81 USD) per day to use toward meals, shopping, and travel expenses under the campaign.
According to a press conference held on July 14, Land, Infrastructure, Transport, and Tourism Minister Tetsuo Saito stated that the national travel support would begin as soon as an improvement is observed, while closely monitoring infection levels.
Intended to encourage local travel by residents of Japan, the new subsidy campaign would be a nationwide version of similar programs currently implemented at the prefectural level.


International Tourism
At a press conference held in London on May 5, Prime Minister Fumio Kishida expressed his plans to restore socio-economic activities while maintaining vigilance against the spread of infection.
A small number of business travelers, interns, and students have been allowed into the country since March 1.
As of June, the government began allowing limited numbers of tourists in small groups to be part of experimental package tours with a guide.
Will the current COVID situation affect international tourism? That is not yet clear. As of July 14 PM Kishida didn't say anything concrete on this theme.
According to Japan Tourism Agency data, the country had 31.9 million foreign visitors in 2019, who spent ¥35.5 billion JPY ($4.8 trillion USD). At the present time, daily international arrivals including Japanese, residents, students, businesses, and other categories, remain capped at 20,000.


Author: Shaun Fernando, Arielle Busetto