Deaths of Abductees' Family Members Put Pressure on Japanese Government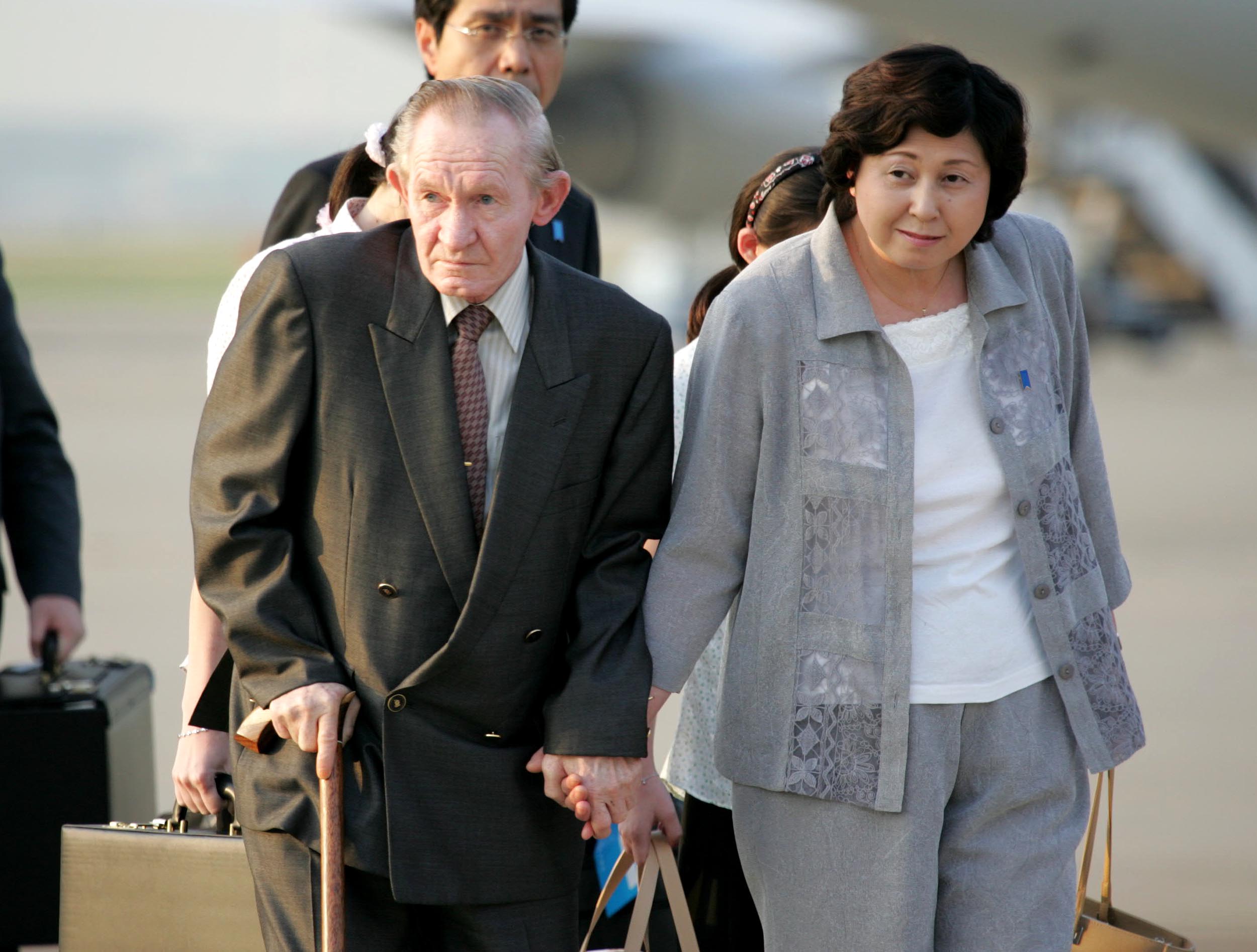 Charles Jenkins, former United States military deserter, and the husband of North Korean abductee Hitomi Soga (58 by now), died of a lethal arrhythmia at a Saga hospital in Niigata Prefecture on December 11th. He was 77 years old.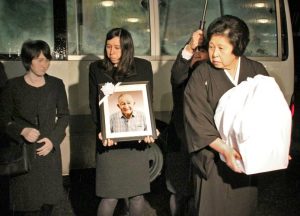 On December 12th, Nobuko Masumoto, the mother of Rumiko Masumoto (64 by now), who was abducted when she was 24 years old, died of heart failure at a hospital in Kagoshima Prefecture. She was 90 years old.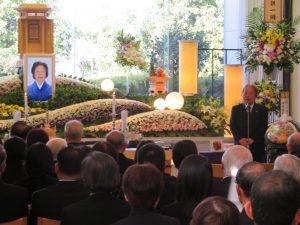 There are now only four members of the parent generation still alive and waiting for their children to return after being abducted by North Korean agents. For the government, which places the highest priority on resolving the abduction issue, the fact that all are over 80 years of age, and battling illness, is adding to their concern.
When Mr. Jenkins was stationed in South Korea in 1965, he crossed the demilitarized zone, defecting to North Korea. In 1980 he married Ms. Soga and the couple had two children. At the September 2002 Japan-North Korea Summit, North Korea officially admitted to the abductions and Ms. Soga was returned to Japan the following October.
After arriving in Japan, via Indonesia, with his two daughters in July 2004, Mr. Jenkins turned himself into the US military in Japan, and was handed a dishonorable discharge by a court martial.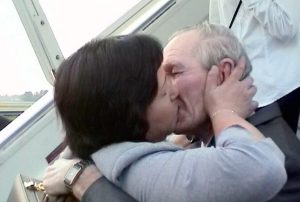 Meanwhile, Nobuko Masumoto continued waiting, believing in the survival of Rumiko Masumoto, who had been pronounced deceased by North Korea at the summit meeting. Rumiko was abducted with Shuichi Ishikawa (now 63 years old) from Kagoshima Prefecture on August 12th, 1978.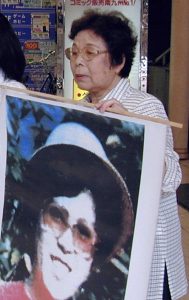 In a press conference on the morning of December 12th, Chief Cabinet Secretary Yoshihide Suga expressed his "heartfelt condolences" for the deaths of the two individuals. "It is a grave tragedy that not even one abductee has been able to return after Hitomi Soga, and we are keenly aware that far too much time has passed," Suga said.
"The families are getting older, and there is no time to waste. I would concur with the families' sense of urgency in strongly demanding a resolution," he said. "All abductees should be returned as soon as possible, and I want to expend every available effort to that end."
However, negotiations have stalled even after the Stockholm agreement, in which North Korea promised to reinvestigate all the abductees. It prompted some, including the opposition party, to level criticism, saying "there has not been even one millimeter of progress."
The government has continued to work with the relevant countries to apply pressure on North Korea, aiming for a comprehensive resolution to the issues of the nuclear and missile crisis as well as the abduction issue. However, the fact remains—in the words of one government official—"there is no panacea that will rapidly resolve this."
(Click here, here, and here to read the original articles in Japanese.)