Determined Japan Defeats Samoa in a Crucial Rugby World Cup Match
Jamie Joseph's Brave Blossoms play with more freedom against Samoa in Toulouse, and the win keeps Japan's Rugby World Cup quarterfinal hopes alive.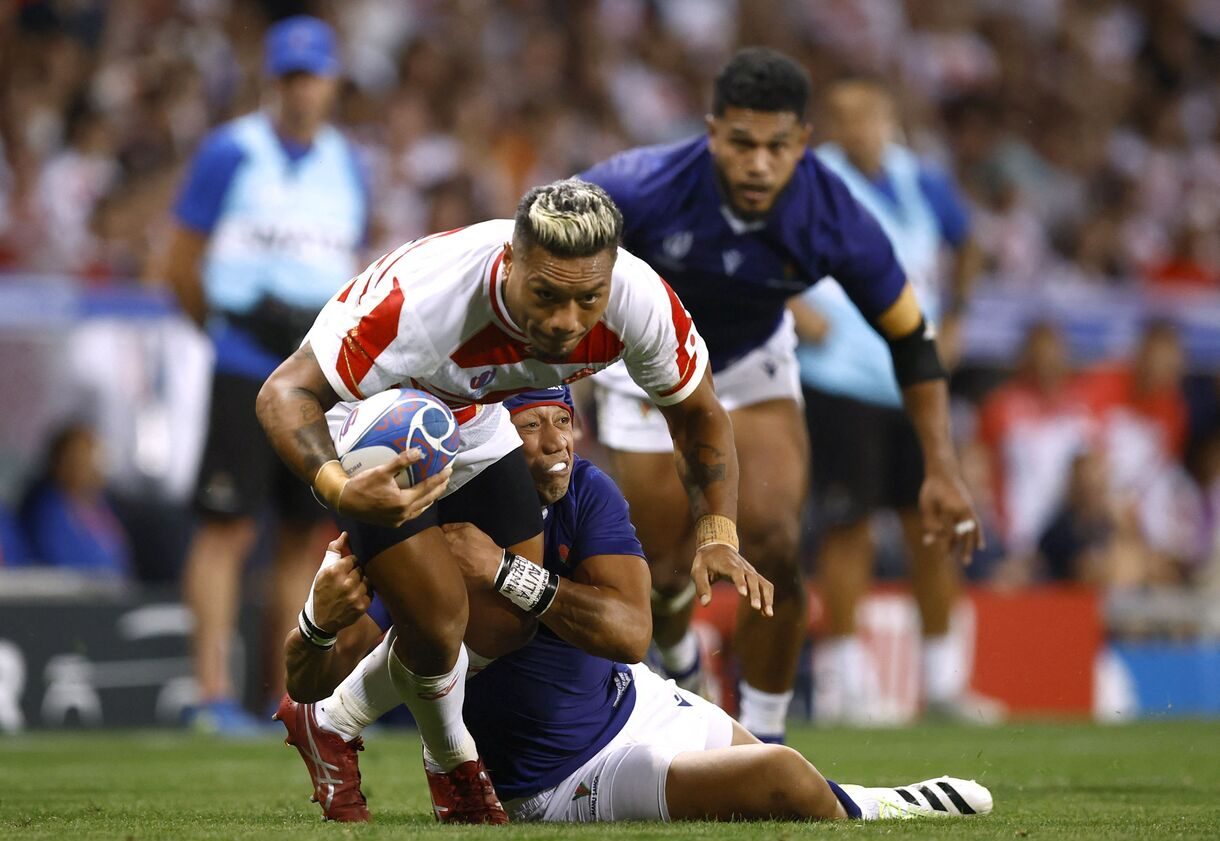 Read the full story on SportsLook - Determined Japan Defeats Samoa in a Crucial Rugby World Cup Match
GLASGOW ― It wasn't quite 2019 running rugby from Japan at Stade de Toulouse in Toulouse, France, on Thursday night, September 28. But there were moments in its must-win match against Samoa that reminded us just how good Japan is with the ball in hand.
Heading into the crucial Rugby World Cup Pool D encounter, Japan and Samoa had both suffered one defeat. A second would end hopes of a place in the knockout stage.
Despite the high-pressure nature of the situation, Japan played a much more fluid style of rugby under the full moon that lit up the Toulouse night sky. The result? A 28-22 victory.
It was a much more varied game plan than the predictable kicking based on what we witnessed from the Brave Blossoms for long periods against Chile and for the duration against England.
With less predictability to its play in a match that began at 4 AM JST on Friday, defending Japan's attacks became much more difficult for Samoa. The fact that Japan only ended up winning by six points is to Samoa's credit. Samoa fought until the very end despite playing with one less player for the final 34 minutes.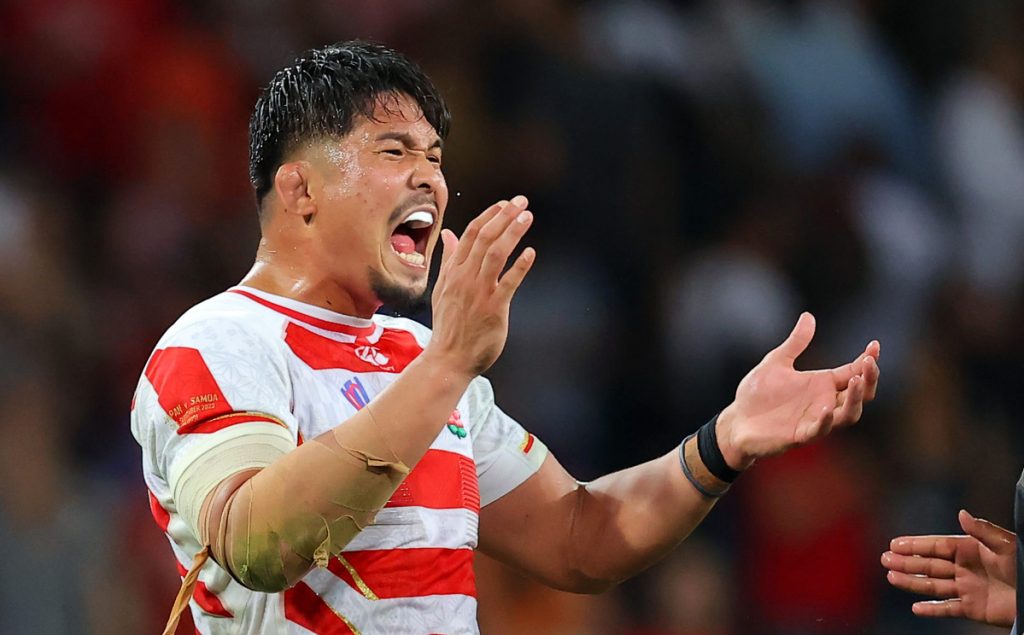 "It's a big win for us. We had to work bloody hard for that win," Japan head coach Jamie Joseph said in his post-match interview, shown on the world feed.
The coach continued, "We had to play for the whole game, they are big guys. It [the Argentina game on October 8] will be sort of our grand final. Our guys are going to be really excited for that match. It's going to be another tough one."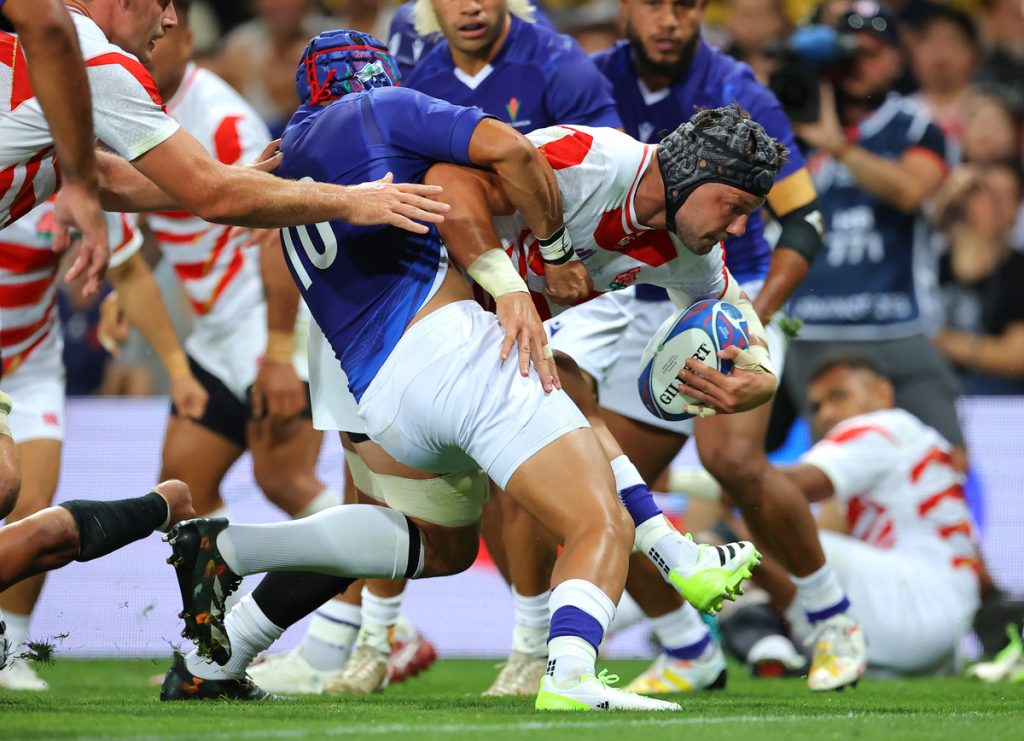 Japan Shows Ruthless Efficiency in the First Half
Despite enjoying significantly less possession and territory in the first half, Japan took a 17-8 advantage into the second half.
Electing to keep the ball in hand more than it had done in its previous two World Cup matches, Japan ran in two tries despite only enjoying 38% possession.
The tries came about from Japan scrums. It appeared like quick use of the ball from its scrum was a strategy Japan had worked on for this encounter.
With 13 minutes played, flanker Pieter Labuschagne scored his second try in a Japan jersey. Labuschagne finished off a sweeping 40-meter move as fullback Lomano Lemeki advanced the ball before swift passing left Samoa unable to defend its line. Fly-half Rikiya Matsuda converted from the tee to give Japan an early 7-0 lead.
After the teams exchanged penalties, Japan crossed the Samoa goal line again in the 31st minute.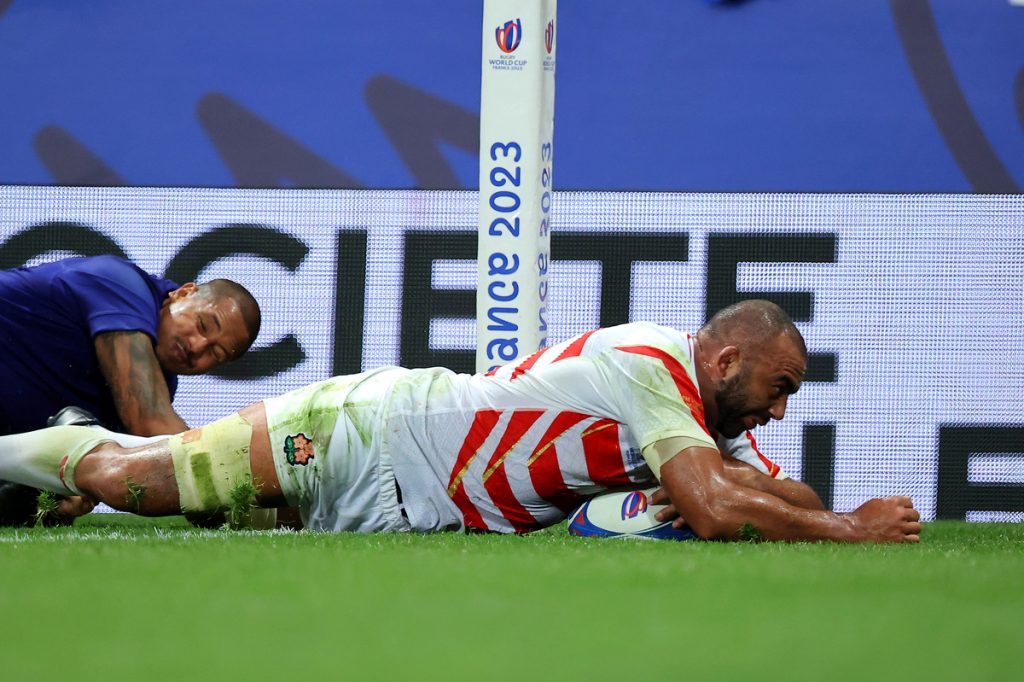 Second Try an Action Replay of the Opener
The Brave Blossoms once more got the ball out of a scrum at lightning speed. Again it was Lemeki who made significant meters on the right wing before the ball was passed across to the left wing where Michael Leitch, who captained Japan's 2019 RWC squad, was waiting to score in the corner.
Matsuda made the difficult touchline conversion look easy to give the Brave Blossoms a 17-3 lead.
Continue reading the full story on SportsLook.
RELATED:

Author: Colin Morrison
Morrison is a freelance sportswriter. Find his stories on SportsLook. Writing since 2016, Morrison's byline also appears on boxing website NYFights.com and multi-sports platform Spitballingpod.com. His main areas of interest are boxing, soccer, golf and rugby union. Morrison is from Scotland and can be found on X (formerly Twitter) @Morrie1981.