[Gamer's World] Tokyo Game Show 2023: Behind the Scenes
IGN Japan's Daniel Robson shares the top moments of Tokyo Game Show 2023, where major publishers brought their A-game to Japan's biggest gaming celebration.
If you need any further reminder that Japan's game industry is back in full force, look no further than Tokyo Game Show. The biggest celebration of gaming on the Japanese calendar, and one of the global Big Three game events alongside E3 and Gamescom, TGS is an annual matsuri of unbridled excitement. And September 2023 saw the first full-full-scale TGS since the pandemic.
Unlike E3, which has all but disappeared in the ever-changing currents of digital entertainment, TGS never took a break. There was an all-digital event in 2020 and then various hybrid events each year thereafter. But this month's show was the first since 2019 to use all 11-plus halls of Makuhari Messe, to grant entry to attendees under 18, to feature cosplay and family areas, and to attract visitors from around the world without travel restrictions.
As a result, the atmosphere was truly electric: Some 243,238 game fans turned up. This is close to 2019's 262,076 attendees and nearly double 2022's 138,192.
And the game industry took on the challenge. Most of Japan's major publishers exhibited, and each brought their A-game.
Square Enix
Highlights included the world's first playable demo of Final Fantasy VII Rebirth, the (very) long-awaited second installment of Square Enix's FFVII remake series. Square Enix's booth featured 100 hands-on kiosks, allowing eager fans of this classic RPG to play as baddie Sephiroth for the very first time. Check out gameplay footage on IGN Japan's channel to see how it's shaping up ahead of its February 29, 2024 release.
Capcom
Capcom brought several heavy hitters, from a PlayStation VR2 demo of Resident Evil 4 to a chance to go hands-on with new Street Fighter 6 character Aki. But by far its biggest draw was Dragon's Dogma 2, the sequel to 2012's fantasy action RPG. This was one of the biggest hits of TGS for IGN's audience, both in Japan and globally. And with Capcom's marketing machine stronger than it's ever been, the game looks set to massively eclipse sales of the first entry when it is finally released.
Sega and Bandai Namco
Sega had one of the most exciting booths of the show. For one thing, its lineup of games was truly impressive, from first-ever playable demos of the hilariously OTT yakuza games Like a Dragon: Infinite Wealth and the spin-off Like a Dragon Gaiden: The Man Who Erased His Name. There were solo and multiplayer demos of the excellent upcoming Sonic Superstars and a raft of games from Atlus including Persona 3 Reload and Persona 5 Tactica.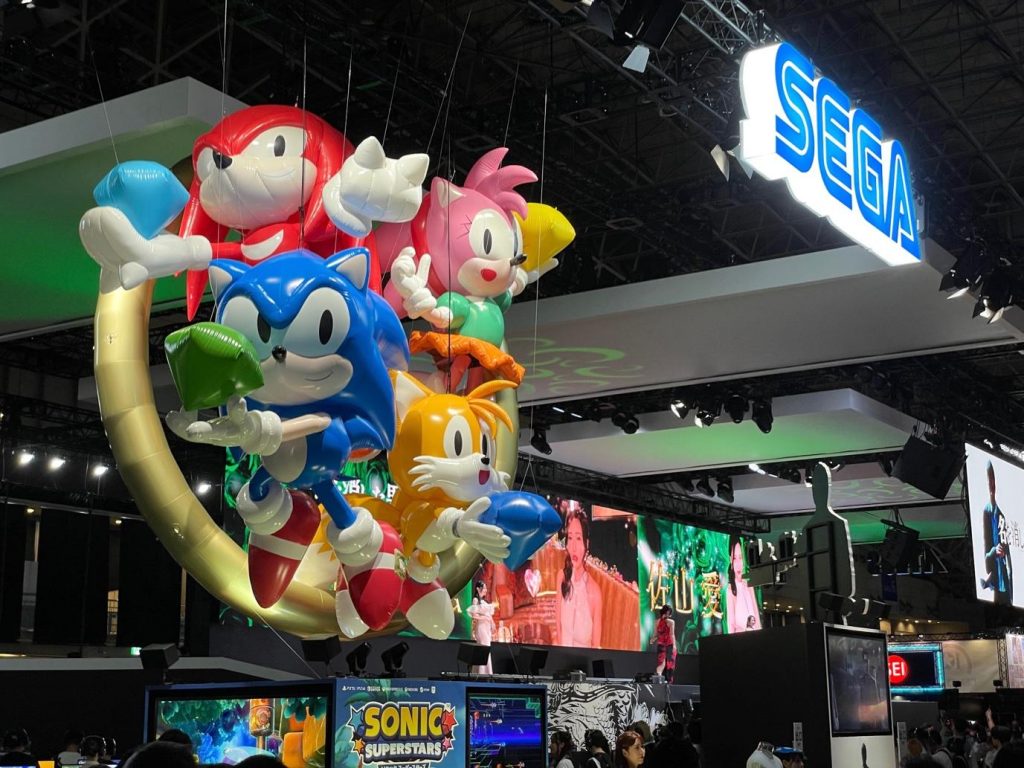 On top of that, Sega seems to have learned some lessons in showmanship from game events like E3 and ChinaJoy, with a stage on its booth featuring flashy, fun, and frivolous dance performances based around its games. (Yes, that means we got to see Sonic the Hedgehog dancing.) A long-form stage presentation extolling the virtues of their upcoming releases is the standard template for a TGS publisher showcase. But these short, frequent shows were intended purely to excite the audience. They kept the atmosphere fresh throughout each day of TGS.
Meanwhile, Bandai Namco showcased Tekken 8, the forthcoming new entry in its storied fighting franchise. Konami showed a new Momotaru Densetsu sequel aimed squarely at — and beloved by — a domestic audience.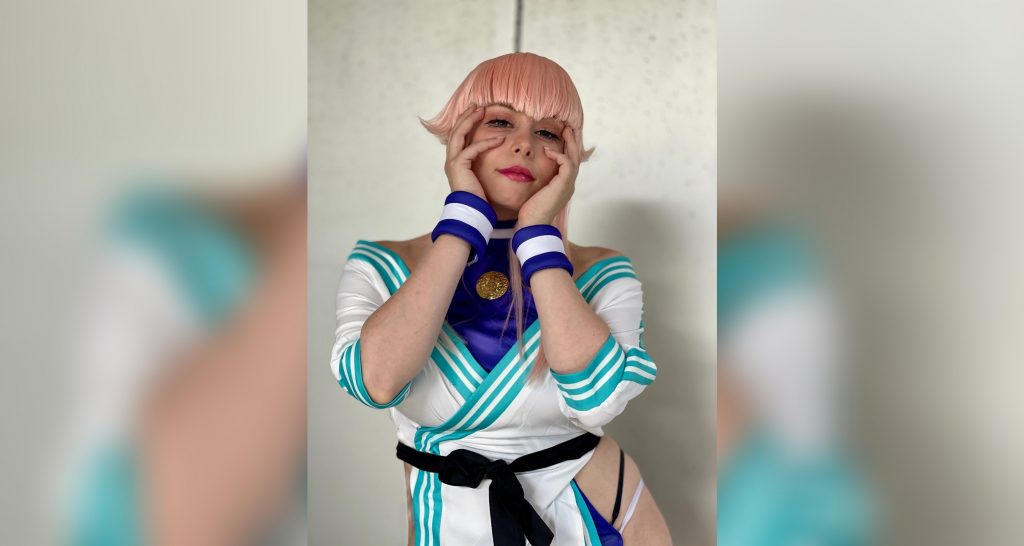 Absences
And if you're wondering about Nintendo and Sony … Well, Nintendo never has a booth at TGS, and this year was no exception. PlayStation, meanwhile, used to dominate the show floor every year with its megabooth featuring Sony's latest first-party games and hardware alongside games from its partners. Sadly, the PS5 manufacturer has skipped TGS and most other global events since the onset of the pandemic. Its absence was keenly felt at TGS — especially when you consider the imminent November release of Sony's new PlayStation Portal remote-play device, which attendees might usually have expected to be on display.
Games from Overseas
TGS is of course an international expo. Now that Japan is finally open to visitors, 2023's event saw a sharp increase in games from overseas.
The most noticeable rise came from China. In particular, gaming giant NetEase has been gradually acquiring a diverse array of game developers from around the world, and the company's first-ever TGS booth drew a ton of attention. In particular, the company announced Rusty Rabbit. It's a brand new Metroidvania game by Japanese developer Nitroplus with a story by Gen Urobuchi, the revered scenario writer behind hit anime series such as Psycho-Pass and Puella Magi Madoka Magica.
Among its 13 games, NetEase also brought along new glimpses of Where Winds Meet, a rich open-world game set in feudal China, and Project Mugen. The latter was announced at Gamescom in August and set tongues wagging with its anime visuals and Spider-Man-esque free-swinging open-world gameplay.
Also from China, Kuro Games showed its Wuthering Waves. HoYoverse's impressive lineup included its upcoming game Zenless Zone Zero. Bluepoch showed its anime-inspired card-battler Reverse: 1999. While Japanese games are currently capturing the global zeitgeist, China is definitely not far behind.
Xbox
And of course, there is Xbox. Microsoft's game console series has long had it rough in Japan. But the past few years have seen Xbox make a bigger commitment to correcting this. Xbox did not have a booth at TGS. However, the annual Xbox Digital Broadcast showcase held on the first day of the show delivered some strong announcements. They included Like a Dragon Gaiden coming day one to Xbox's all-you-can-play Game Pass service, and a deep dive into gameplay for Hotel Barcelona, an awesome collaboration between No More Heroes creator Goichi "Suda51" Suda and Deadly Premonition director Hidetaka "Swery" Suehiro.
Beyond that, Xbox head Phil Spencer and his SVP Sarah Bond once again came to visit the show in person. They hosted a watch-along of their digital showcase at a venue in Harajuku, before heading to the show floor at Makuhari Messe. Their visit culminated in a special fan meeting hosted by us at IGN Japan. We invited 50 hardcore Xbox fans to join us for a special livestream interview based on fan questions. This was followed by a signing session where fans could meet Phil and Sarah directly. The two execs stayed well beyond the planned closing time to sign autographs and pose for selfies with every last fan. These small but important steps are slowly turning around Xbox's fortunes in Japan.
Indie Games
Tokyo Game Show always has a buzzy indie game area. Now that developers from around the world can easily enter Japan, this year's lineup was fantastic. Some of my personal highlights included Kabaret, a Malaysian game based on Southeast Asian folklore, Felicity's Door, a music game featuring songs by top cult artists such as De De Mouse and with gameplay designed to make you feel like you're actually playing an instrument. Others are OMEGA6, the cool new visual novel from ex-Nintendo F-Zero co-creator Takaya Imamura, and Death the Guitar, an ultraviolent action game starring a sentient guitar, made by a university student.
Behind the Scenes
So, was this a busy time for my team at IGN Japan? Yeah, just a bit.
Over the four days of TGS, our team produced 30 hours of live video coverage from our private studio inside Makuhari Messe. We invited dozens of game developers to join us on air as we played demos of their games for our insatiable audience. We also published written articles such as the latest news and hands-on impressions. And in addition to preparing all of this for our audience in Japan, I separately arranged coverage in English for IGN's global audience.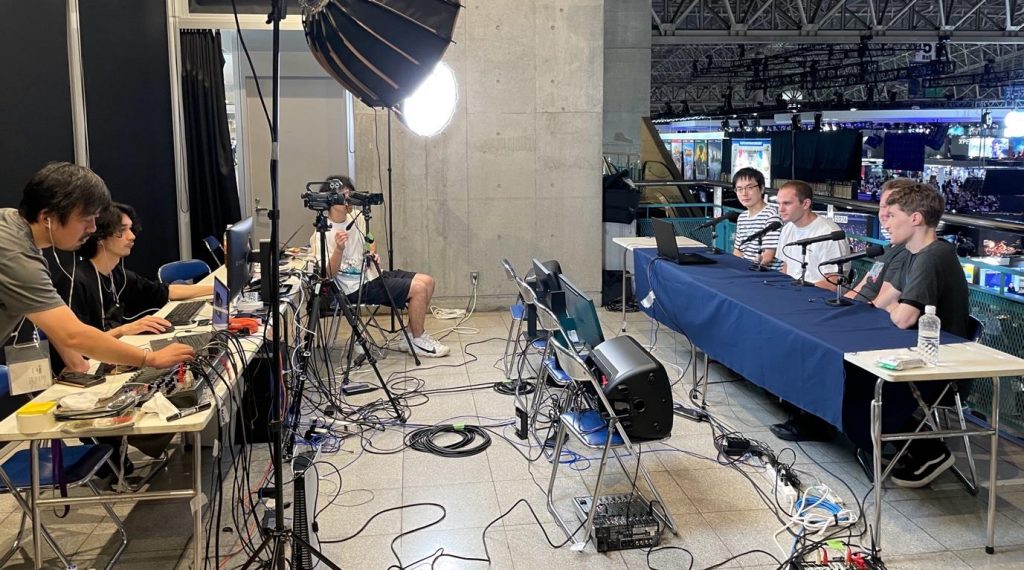 An Unstoppable Power
Programming that amount of content requires months of planning, and inevitably comes together at the last minute. In the fortnight running up to TGS my schedule was stretched to its limits, as I exchanged complex email chains with scores of partners right up to the wire. And during the show itself, it was all hands on deck, as our teams delivered rolling coverage. We also left a few spots on our stream open to allow for spontaneity, so that we could find games we love during the show and have space to highlight them right away. Filling these meant diligently hunting down new games during TGS and negotiating at late notice to get them on our show mere hours later.
Personally, I feed off of that kind of energy, and Tokyo Game Show 2023 was a banner year for me. Between hobnobbing with the very best minds in the game industry, catching up with old friends, and striving to deliver top-notch coverage of all the most exciting games, I was reminded of the unstoppable power of a full-scale in-person game expo. And then I came home and slept for 11 hours. Roll on September 2024!
RELATED:
Author: Daniel Robson
Daniel Robson is the chief editor of videogame news site IGN Japan. Read his series Gamer's World on JAPAN Forward, and find him on X (formerly Twitter).