Director Yamada Yoji Bids Goodbye to Tokyo's Famous Wanderer in 'Okaeri Tora-san'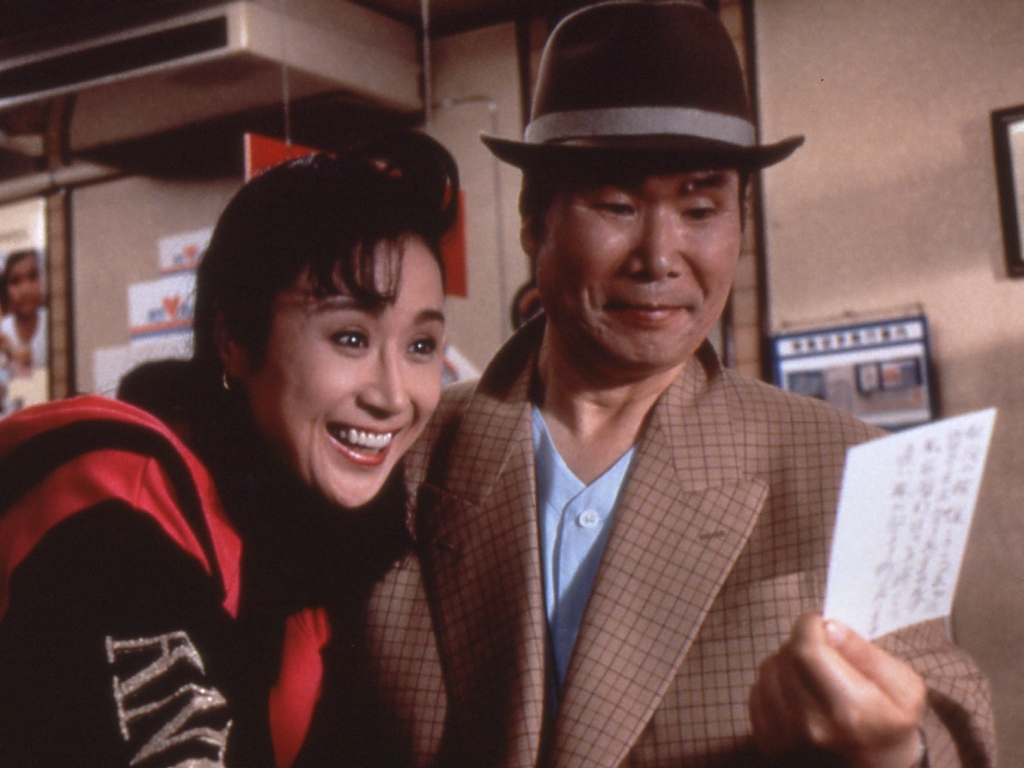 Christmas doesn't have the same relevance in Japan compared to many other countries, but New Year's celebration comes close enough. And with it comes a film franchise which has delighted families of all ages for many years.
We're talking about the adventures of Tora-san, Otoko wa Tsurai yo film series, which roughly translates as "It's tough being a man!"
If you ask me, it's tough to watch all of "It's tough being a man," because the franchise started all the way in August 1969, and aired every year, often with a film in January and one in July. This led to a staggering total of 49 films over 38 years, with the last production in 1997.
Fans of the franchise will know that the immensely popular movie series was brought to an abrupt end when the main star of the show, Kiyoshi Atsumi, passed away due to lung cancer.
But in 2019, on the 50th anniversary of the start of the franchise, the film's director, Yoji Yamada, has enlisted the help of actors from the original series. Blending seamlessly 4K-restored footage of some of the best snippets, Yamada creates a nostalgic film which will leave you crying, even if you haven't seen most of Tora-san's films.
Tora-san's franchise, in general, follows the adventures of the ultimate anti-hero, the half-endearing, half-embarrassing uncle who doesn't have a job. So he often tags along with elder sister Sakura Suwa (Chieko Baisho), her husband, her son Mitsuo (played by Hidetaka Yoshioka), and the many family and friends who seem to revolve around the iconic family home.
Tora-san, despite his seemingly parasitic and clumsy behavior, has a big heart and still manages to bring people together, attract beautiful women — called "Madonnas" — and make himself indispensable in the social interaction of his family. His nephew Mitsuo sought his counsel on the travails of growing up. A very iconic moment is when Mitsuo asks Tora-san what does it mean to be happy, and Tora-san, with his usual tone which leaves you uncertain whether to take him seriously, replies, "Whenever you find yourself thinking, 'I am glad I am alive,' that is when you are truly happy."
Expect to shed a stream of tears. If this sounds like a cheesy tear-jerker to you, let me assure it is, 100%, which in a way highlights how surprising it is that the series was so popular for so long. Some commentators have attributed its success to the wish of Japanese for simpler times in an era of staggering growth and an economic bubble. Others have simply said it managed to tap into the lovability of a hero who is both personable and part of the typical large family, which fits so well in the Japanese imagination.
Director Yoji Yamada later gained international recognition with a completely different genre in the Samurai trilogy of films. The group of films is comprised of The Twilight Samurai (2002), The Hidden Blade (2004), and Love and Honor (2006), all distributed by Shochiku.
The new film, called Okaeri Tora-san (literally translated "Tora-sa, Welcome Back") was, in fact, officially translated to Wish You Were Here. The translation, while not literal, arguably conveys a more nostalgic feel.
The story picks up the plot when Mitsuo, now grown-up, is a widower and has a daughter. The story develops when he randomly meets his high school sweetheart Izumi at a book signing while she is temporarily back in town.
This in turn triggers a trip down memory lane, literally and figuratively, as Mitsuo and Izumi visit the family home and recall the old times. And sometimes even Tora-san footage is shown in the corner of modern day setting, as if to give the impression that he is watching over the constantly anxious Mitsuo.
Interestingly, together with the nostalgic experience for viewers, it was a daunting experience for the actors to work together after so long.
At a stage greeting before the showing, Baisho explained how, throughout the filming, she always felt that Atsumi was present just behind Yamamoto's shoulder, looking over the proceedings. Yoshioka said: "This time last year, I remember being on a journey in search of Tora-san under the direction of Mister Yamada. And, today, I feel that I was able to complete that journey." It might well have been a journey of self-discovery for the actors themselves.
The popularity of the series has certainly not waned. In early November, on the opening night of the 32th Tokyo International Film Festival, Yoji Yamada held a special screening, which was accessible only through a lottery, and the tickets were sold out in a flash.
With a neat 50th film, on the 50th anniversary, it's hard to shake off the feeling that this is a sort of goodbye film for Tora-san from Yoji Yamada and the whole cast. In his onstage greeting before the screening at the Tokyo International Film Festival, Yoji stressed that he wanted viewers to keep in mind how far the film series had come:
Fifty years ago in August, the first Tora-san movie was released. Back then, it was released as an ordinary film. I never imagined that, 50 years later, we would be able to screen the latest film of the series in such a wonderful setting. I hope you will bear in mind that this is a film made over a period of 50 years.
We caught up with some of the people who watched the film at the screening. I was particularly taken with a group of three female friends in their 30s who chatted with us about their impressions on the film. One, when asked what she thought, burst into tears, quickly followed by her friend. Through the sobs, they explained: "New Year's just meant Tora-san, you know? I haven't even seen all the films, but I loved it, it was a very nostalgic film."
Perhaps other fans will be able to say their goodbyes to the beloved Tora-san as well.
Okaeri Tora-san opens to the public on December 27, in cinemas around Japan. Find more information on the film itself and on ways to buy tickets at this link, here.
Author: Arielle Busetto