Dive into a Pool of Sakura at Tokyo's Cherry Blossom Bar This Spring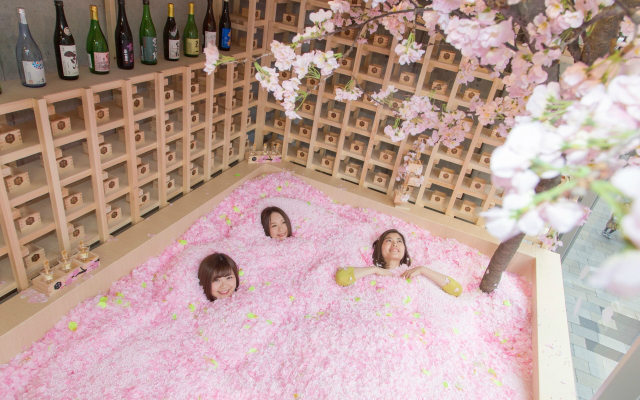 Photo Source: PR Times
As Japan's favourite season rolls around, everyone is looking forward to seeing the spring cherry blossom in full bloom. After waiting all year for the flowery fun to start, it's only natural that people want to immortalise the fleeting season in photo form.
But it seems some people go too far and would do anything for that perfect sakura shot. Even going as far as breaking off branches for their selfies…
If you don't want to anger locals with questionable actions such as this, a place you're guaranteed to get a winning pic is the Sakura Chill Bar, located in the stylish Minami-Aoyama, an upmarket district in Tokyo.
The bar contains a pool filled with 1.2 million imitation cherry blossom petals as a photo spot. The aesthetic is further compounded by a large tree with artfully draping branches over the pool.
You can get in with your companions and take pictures fully immersed in the spirit of spring.
The rest of the article can be viewed on our partner's website, grape Japan at "Dive into a Pool of Sakura at Tokyo's Cherry Blossom Bar This Spring"