East Meets West: 'Van Gogh & Japan' Exhibit until January 8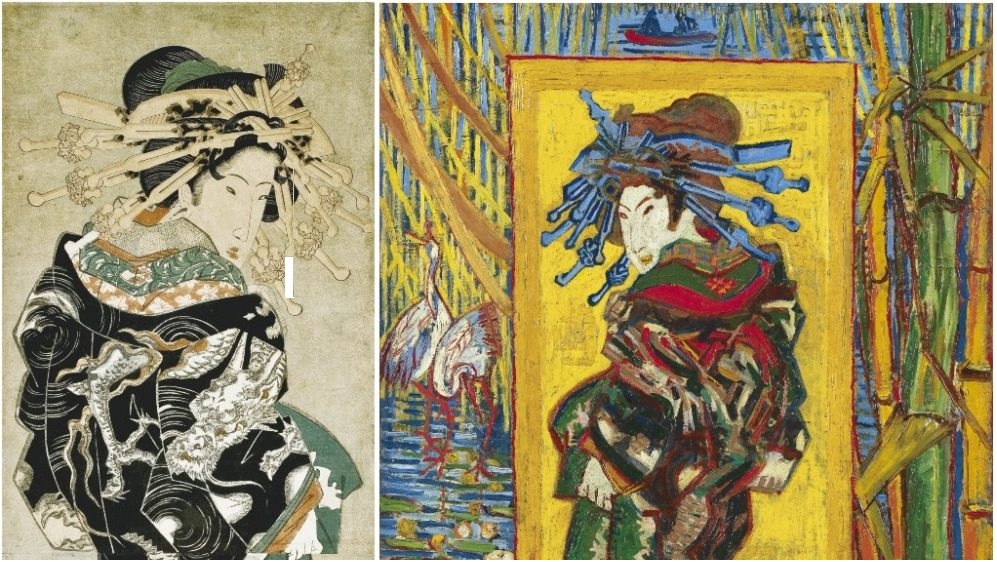 Ukiyo-e painter Hokusai from the late Edo period is considered in Europe to be so exceptional that artists will immediately think of ukiyo-e whenever his name is mentioned. However, ukiyo-e art by other artists, such as Utagawa Hiroshige (1797–1858) and Kitagawa Utamaro (c. 1753–1806), also reached the West.
The Post-Impressionist painter Vincent van Gogh (1853–1890) was also inspired by ukiyo-e. Visit the Van Gogh & Japan exhibition at the Tokyo Metropolitan Art Museum and the resemblance will be clear.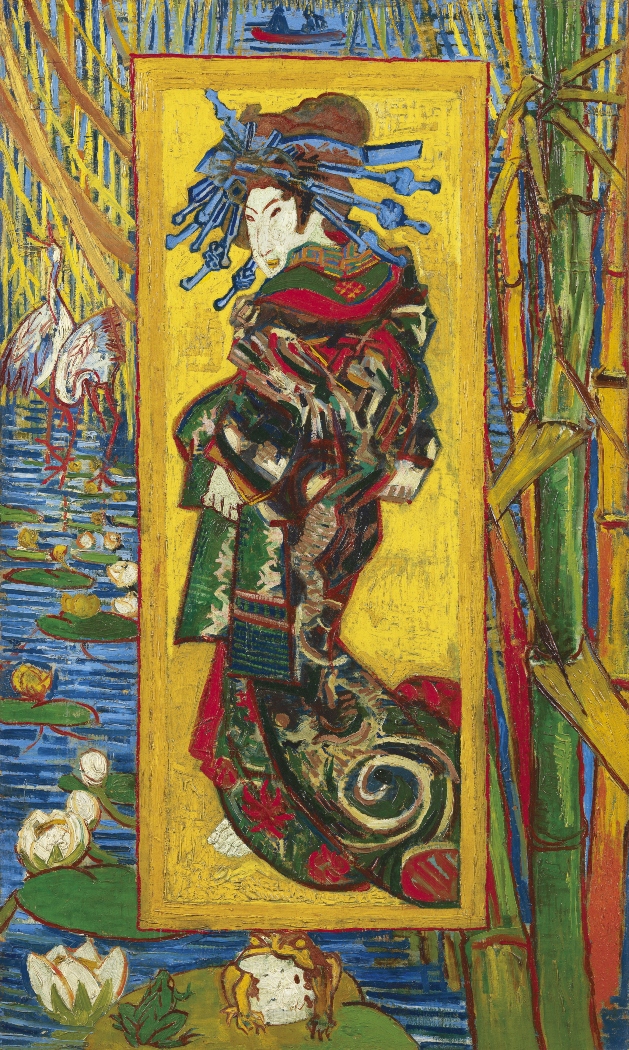 One of the main attractions at the exhibition is The Courtesan (after Eisen). Its striking brushwork, thick paint, rough texture, and vivid colors are characteristic of Van Gogh's style.
The original version of The Courtesan (after Eisen) is Courtesan, Unryu Uchikake no Oiran by Keisai Eisen (1791–1848), but notice that the courtesan in Van Gogh's painting is reversed.

This is because Van Gogh didn't directly see the ukiyo-e. Instead, he painted The Courtesan (after Eisen) by looking at an image of the ukiyo-e, which was used in a magazine's special issue on Japan. As the magazine was printed with the left and right reversed, Van Gogh's painting ended up being reversed as well.
Van Gogh didn't just make a copy of the ukiyo-e. He used expressive colors that aren't found in the original and even added a big frog and cranes. It has been pointed out that the painting might have taken hints from other ukiyo-e artists as well.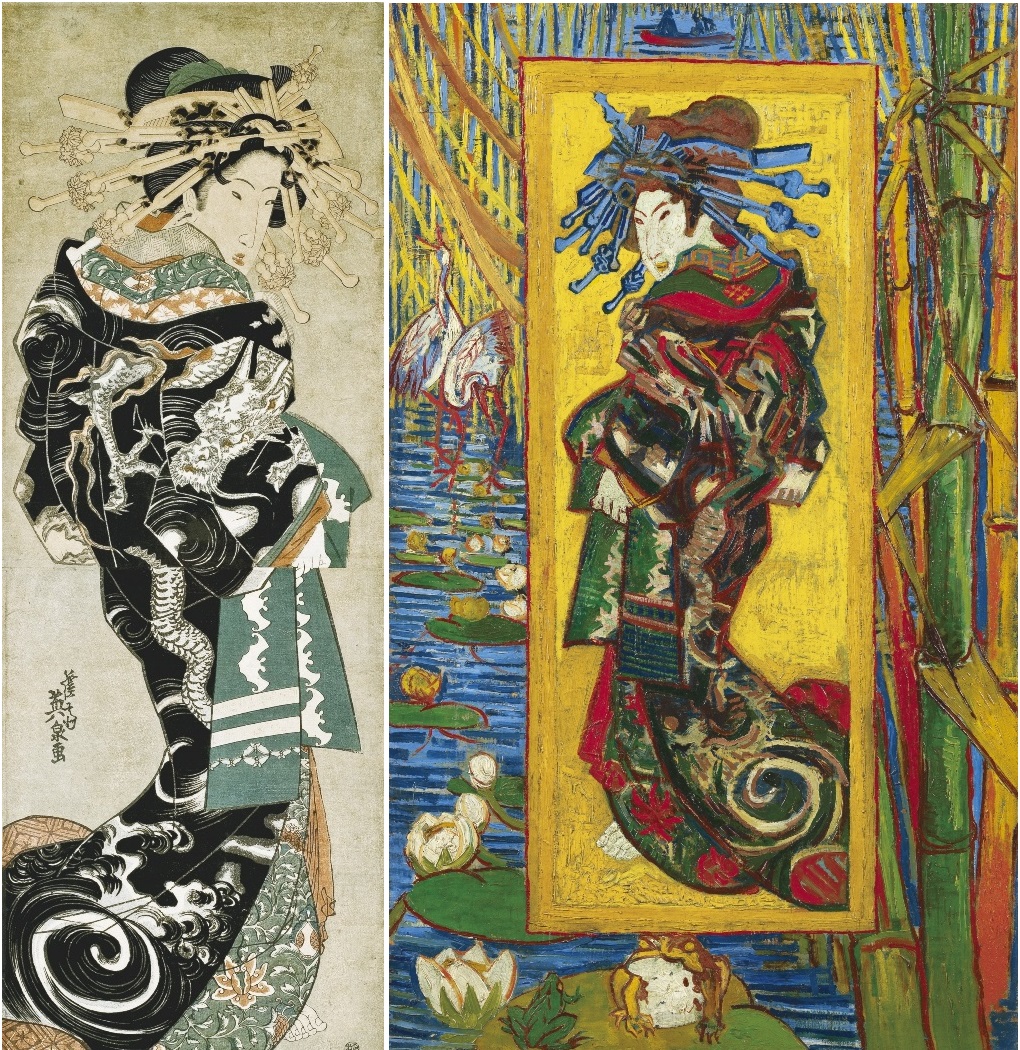 Furthermore, it is widely believed that Van Gogh's The Sower took elements from masterpieces by Jean-François Millet (1814–1875) and Plum Park in Kameido from Utagawa Hiroshige's One Hundred Famous Views of Edo. The dramatic composition of The Sower, with the tree at the center, can be said to signify Utagawa Hiroshige's influence.
Director Axel Rüger of Van Gogh Museum in the Netherlands points out that the clear and vivid colors of ukiyo-e and its profound insight into nature is what truly captivated Van Gogh.
Impressionist and Post-Impressionist art pieces that were influenced by Japanese art from the latter half of the 19th century to the 20th century continue to enchant people around the globe. They are invaluable pieces that symbolize the incorporation of different cultures to enhance artistic styles. A fascinating aspect of the exhibition is that the Western and Eastern artworks on display resemble each other. Enjoy comparing the artworks on your visit.
Kazuhiko Shibusawa is a staff writer of the Sankei Shimbun Cultural news department.
(Click here to read the original article in Japanese.)