EDITORIAL | Applauding Naomi Osaka's Courage and Outstanding Achievement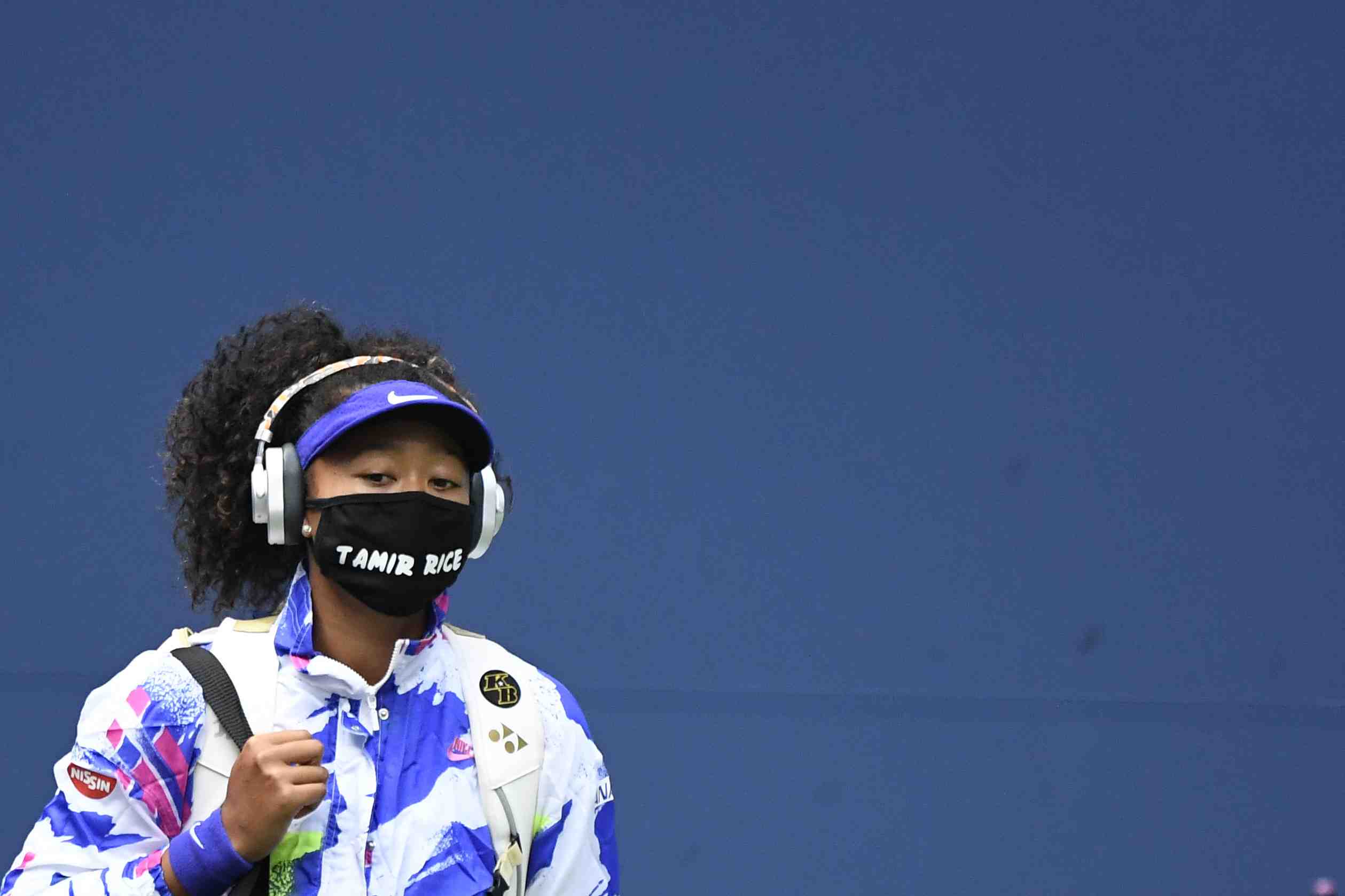 The word "motivation" has been ingrained in society by the sports industry. It is often simply used as a word to express "enthusiasm," but the original interpretation is "to provide a motive".
In order to raise awareness about racism, two-time U.S. Open Women's Champion Naomi Osaka donned seven different face masks with the names of anti-Black racism victims written on them, for each of her seven victorious matches throughout the tournament.
The brilliant feat was an accomplishment of her self-imposed motivation. It's nothing short of spectacular. She is said to have had fears of even losing sponsors over it and she must have been under a lot of pressure. This was overcome by her courage and growth. No doubt, the conquest was also backed by her strength and skill.
It reminded me of Japan's women's football team, "Nadeshiko Japan", when they won the FIFA Women's World Cup in 2011. The team tearfully played their way to victory after being shown footage of the disaster struck areas of the Great East Japan Earthquake that same year. Players who fight for the sake of others are invincible.
"I would like to thank my ancestors because everytime I remember their blood runs through my veins I am reminded that I cannot lose (sic)," Osaka tweeted. The "blood" that runs through her is that of her black Haitian father, Japanese mother and grandfather, who is originally from the islands of the Northern Territories located off the northeast coast of Hokkaido, Japan.
Because her anger was related to her roots, her activism struck a chord with people.
Anti-discrimination is also a universal act of human rights. Although the tournament's committee normally prohibits displays of "political or religious propaganda," a special exception was made for this tournament and Osaka's actions were permitted.
It is wrong to criticize athletes for speaking up and not just concentrating on their sport. Athletes also have the freedom and right to openly express their opinions. However, because they have great influence over society, they need to avoid the folly of being used and taken advantage of by certain forces.
A system that protects athletes from such problems is necessary. This will also be a serious issue to tackle during next summer's Tokyo Olympic and Paralympics Games.
Osaka's win was not the only glorious accomplishment at the U.S. Open.
Shingo Kunieda won in the men's wheelchair final, his seventh U.S. Open singles title and first in five years. Following the Australian Open, it was a back-to-back win this season for the 36-year old veteran. Singles and doubles matches combined, Kunieda's 45th title earns him the most wins in Grand Slam championships in the history of the sport.
In the women's wheelchair doubles final, the Yui Kamiji and Jordan Whiley team won the championship. It was Kamiji's third title in two years.
I hope the players' will continue to go strong into next summer's games.
(Read the editorial in its original Japanese, here.)
Author: Editorial Board