Does How You Live Matter? Japan Celebrates 80,000 Centenarians on 'Keiro no Hi'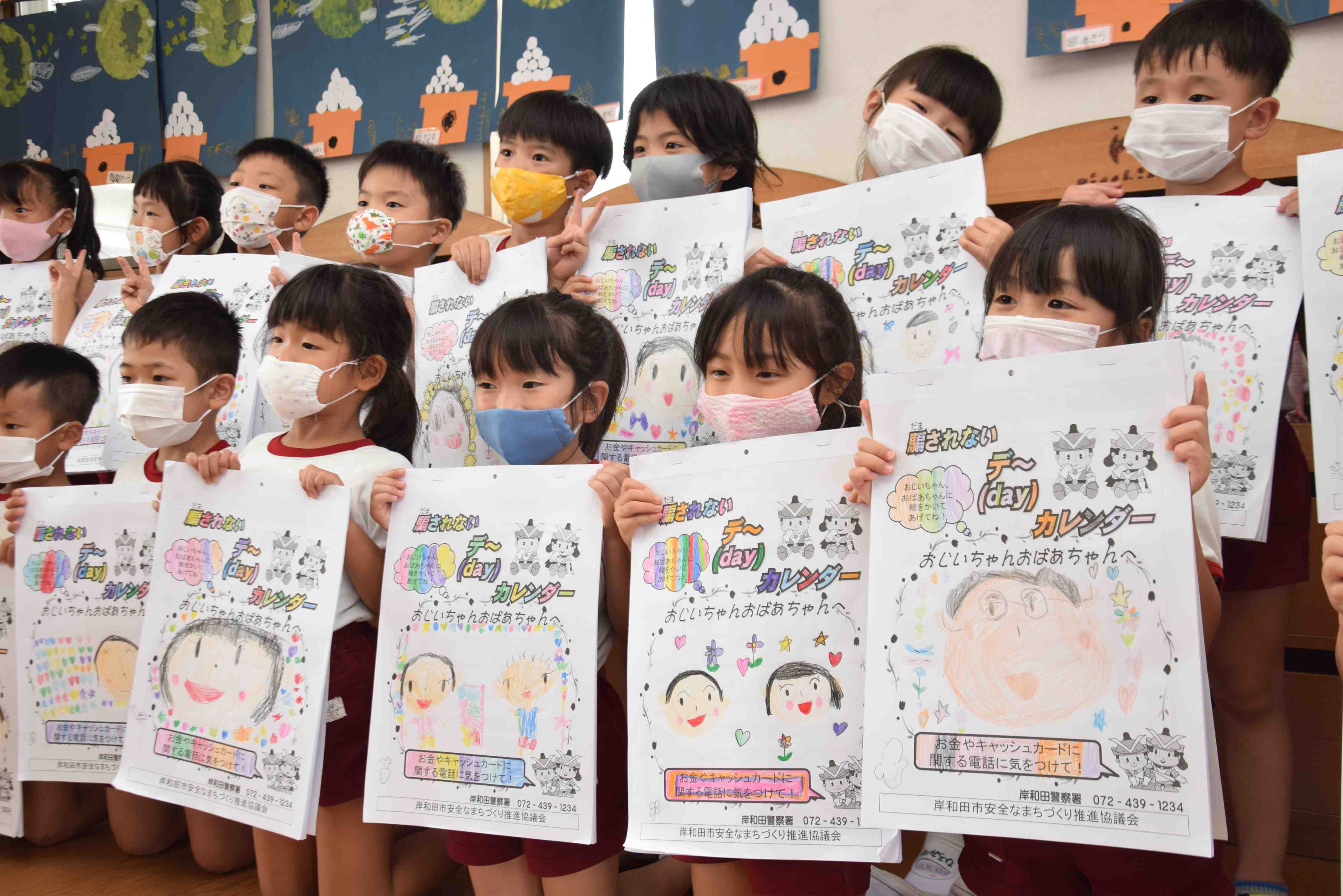 Japan celebrates Keirō no Hi, or Respect for the Aged Day, on September 21 this year. It is a national holiday that officially began in 1966 and a great time to consider the exponential growth of centenarians in society.
It is also a good time to remember the man who singularly promoted it locally and nationally until respect for the aged was made official.
Taka-cho, Hyogo Prefecture
It had its immediate origins, however, some twenty years earlier, in a town that I had the pleasure of living in when I moved to Japan in the summer of 1990. That town is Taka-chō, located in central Hyōgo Prefecture.
In addition to being the birthplace of Masao Kadowaki, the originator of Respect for the Aged Day, it is also famous for the historic textile manufacture of yarn-dyed fabrics called Banshū-ori, and high quality traditional Japanese paper, Sugihara-gami. These days, it is also known for a variety of rice for sake called Yamada Nishiki.
Why A Special Day?
When World War II ended in 1945, Japanese society was thrown into chaos. The economy was in shambles. Food was scarce. Fire bombings had destroyed many cities. Families were separated. The young men sent to war were either dead or had yet to return. It was a situation of every man for himself.
Furthermore, the older generation was being blamed for the fate that befell the country. Worse, a foreign military was occupying the country, whose new policies were tearing at the very fabric of the traditional households.
In the midst of the post-war chaos in the spring of 1947, 35-year old Kadowaki, then a village assemblyman, successfully ran in the village's first postwar mayoral election conducted under the new laws for local elections. After winning, he wanted to express his thanks to the older residents of his community, Nomadani Village (part of the former Town of Yachiyo, and now part of Taka-chō following the so-called Heisei mergers of 2005). He decided to sponsor what became the first Respect for the Aged gathering.
Originally Kadowaki simply wanted to unite the village facing many post-war problems by bringing everyone together in a community gathering. But because the villagers were busy with simply trying to survive, it was clear they would not be able to gather in force. He then decided to focus on older residents, remembering when he was a small child that his grandparents would attend an annual event for local seniors called Shōshikai, or respect the elderly gathering.
The village assembly approved, but Kadowaki then had to come up with a dateーa difficult task because everyone including the elderly worked long hours in the farming community. Recalling an old story he learned in elementary school of filial piety relating to Empress Genshō, who abdicated in the year 724, he calculated the date of the story according to the modern calendar and came up with September 15. The timing was good because the weather remains nice in mid-September, but harvesting has not yet begun.
Making it Official
Kadowaki's "Old Folks Day" was held to thank the elderly in the community for their contributions to society as well as the opportunity to learn from them and their experiences. All residents 55 and older were invited and entertained with food and drink, as well as a local showing of the traditional play, Banshū Kabuki. To make it even more memorable, all of the three-wheeled cars in the village were mobilized to take them to and from the event as special guests.
The following year in 1948, a law concerning national holidays went into effect. While it recognized "Coming of Age Day" (second Sunday in January) for new adults and "Children's Day" (May 5), a "Respect for the Aged Day" was not among those established.
Kadowaki, disappointed, decided to propose September 15 as an official "Old Folks Day (Toshiyori no Hi)" at the local level, and made the announcement that year at the second Respect for the Aged gathering. Subsequently in 1950, before any other prefecture in the country, Hyōgo Prefecture decided to make September 15 a prefecture-wide "Old Folks Day."
Kadowaki continued his efforts to promote the day with other prefectures and the central government, succeeding in 1966 when "Respect for the Aged Day" became a national holiday (along with "Taiiku no Hi" or Sports Day). In 2003, the government revised the law on holidays by adopting the "Happy Monday System". Since then, "Respect for the Aged Day" has been celebrated on the third Monday of September.
However, Taka-chō, honoring its own tradition, continues to celebrate "Respect for the Aged Day" on September 15. Special attention is given to those 77 years old as part of their "Celebration of Happiness" or Kiju ceremony.
Visiting the Town
If you have the chance to visit the town a little more than one-hour due north of the port city of Kobe, there is a 2-meter high memorial near the entrance of the Yachiyo Community Plaza, presented by then-Minister of Health and Labor Hiroyuki Masuoka in August 1985.
"The Place Where Respect for the Aged Day Was Proposed" is written on the front of the memorial, symbolizing how important this history is to the town.
On September 15, 2016, the 50th anniversary of the establishment of Respect for the Aged Day, the town sponsored a special ceremony attended by Prince Akishino and Princess Kiko, Cabinet Minister Katsunobu Kato (the new Chief Cabinet Secretary), and Hyogo Governor Toshizo Ido, among other officials as guests of honor.
Kadowaki, who lived to be almost 100 years old (dying in 2010), was later made an emeritus citizen of the town, an act in itself showing respect for the aged.
Joined by former mayor of Taka-chō Yoshinori Toda, I met with Kadowaki's son Kyozo, currently a first-term town assemblyman, who continues to live in the very large family home of his ancestors. Kyozo's granddaughter, a 1st year elementary school student, came home as we were meeting. It is truly a multigenerational homestead, a tradition unfortunately lacking in modern societies, including Japan.
Masao Kadowaki, as a young mayor, had wanted to "borrow the knowledge of his seniors." He believed politics should reflect their wisdom and policies should be maximized for the benefit of the seniors who gave so much during their working lives. His kindness is readily seen from the various photos preserved in the community center and video history of Respect for the Aged Day.
Looking Ahead to Generations of Centenarians
Mayor Kadowaki, also wanted the event to also be a chance for younger people to think about their own futures. As Japan and other developed nations face a declining birthrate and rapidly increasing senior population, this "looking ahead" has become more important than ever.
As of mid-September 2020, there are 80,450 centenarians in Japan. This is the largest number ever, a record that has been broken every year for 50 years straight, according to the Ministry of Health, Labor, and Welfare.
In 1963, the year the government enacted the Act on Social Welfare for the Elderly, the number of centenarians was 153. Eighteen years later in 1981, it reached 1,000, and seventeen years after that in 1998, the number was more than 10,000. Amazingly, in the past year alone, the number grew by 9,176.
Women continue to make up the largest percentage of centenarians by far. This year, their number is 70,975 (88.2% of the total), while men number 9,475.
Appropriately, the oldest person is a woman from Fukuoka, Kane Tanaka, who has no problem communicating with great humor at age 117 (as of January 2). Registered in March last year in the Guinness Book of World Records as the oldest person alive, a position she gained in the summer of 2018 when 117-year old Chiyo Miyako (Yokoyama City) passed away, she claims eating well and practicing mathematical calculations are the secrets to her long life.
The oldest Japanese male is 110-year old Mikizō Ueda from Nara.
Does Lifestyle Matter?
Prefectures with the highest ratio of centenarians include: Shimane (eight years in a row) with 127.60 per 10,000, Kōchi with 119.77, and Tottori with 109.89 per 10,000. All three are in Western Japan, which tends to be more rural than the urbanized Kanto.
The lowest three prefectures are Saitama (40.01) for the 31st year in a row, Aichi (41.79), and Chiba (45.98).
During this April 2020-March 2021 fiscal year, a total of 41,802 will join the "100 Club." This represents an increase of 4797 from last year, suggesting better diet, health, and health care, or perhaps stronger genes. The prime minister will be sending them a congratulatory letter and engraved silver-plated dish for sake.
As you wait to turn 100 yourself, don't forget in the meantime to honor your elders.
Author: Dr. Robert Eldridge