Editorial: At G20 Summit, Call on China to Release Seriously Ill Nobel Peace Laureate Liu Xiaobo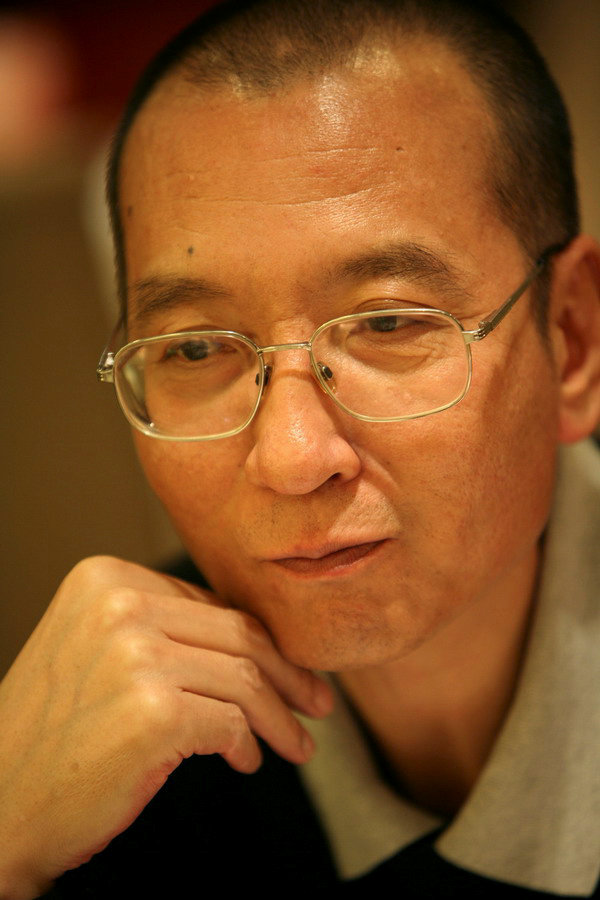 This is the reality in self-proclaimed superpower, China.
Imprisoned Nobel Peace Laureate and democracy activist Liu Xiaobo has been diagnosed with late-stage liver cancer, and has been moved from Liaoning Province Prison to a hospital within the province.
Liu Xiaobo's family had hoped that he would be allowed to undergo advanced treatment in Beijing or overseas, but this request has been denied.
A video showing his wife saying that they "can't operate, can't use radiotherapy, can't use chemotherapy" has been circulating widely.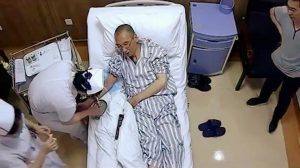 The US State Department and the Nobel Foundation have called for the immediate release of Mr. Liu. However, a Chinese Foreign Ministry spokesman dismissed this, saying, "No country has the right to intervene in the internal affairs of China."
They seem to be clueless. The question is not one of interference in domestic affairs, but rather one of basic human rights. China should immediately release Mr. Liu and allow him to leave the country.
The "08 Charter," written by Mr. Liu and 300 democratic-faction intellectuals, outlines that universal values such as freedom and human rights should be enjoyed by all. Since it also calls for the end of the Communist dictatorship, Mr. Liu was charged with "Inciting Subversion of State Power."
The very act of sentencing Mr. Liu to 11 years' imprisonment is a violent act against human dignity, which highlights anew the abnormality of the one-party dictatorship.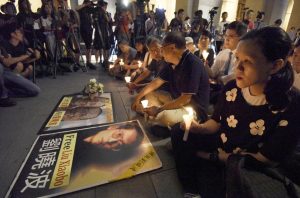 When Mr. Liu's sentence was handed down in 2010, the GDP of China had surpassed Japan to become the second largest in the world. However, the rapid economic development has not encouraged structural reforms of the political system. It appears that it further enhances a coercive position which suppresses overseas criticism of human rights abuses.
Beneath the wealth brought about by economic growth, the cost of maintaining domestic security supersedes that of even the national defense budget, and human rights oppression within the country has become even more intense.
The Xi Jinping administration has passed security laws, such as the "Anti-terrorism Law" and the "National Security Law," as well as carrying out the suppression of free speech, including the Internet, and imprisoning human rights attorneys.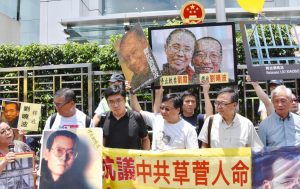 The Chinese Constitution enshrines freedom of speech, etc. However, in reality, this is not upheld. In a report on human trafficking, the US State department has placed China in the lowest rank for the first time in four years.
The international community should be giving his serious situation its full attention. The G20 Summit in Germany should be used to call for the improvement in human rights in China, including the issue of Mr. Liu.
Even Japan, as a neighboring country, should not be excused for keeping quiet on Chinese human rights issues.
(Click here to read the original article in Japanese)