EDITORIAL | At NATO, Kishida Vows a Stronger Japan to Help Advance Global Peace
NATO's 2022 Strategic Concept mentions Russia, but also China for the first time, expressing wariness towards the "systemic challenges posed by the PRC."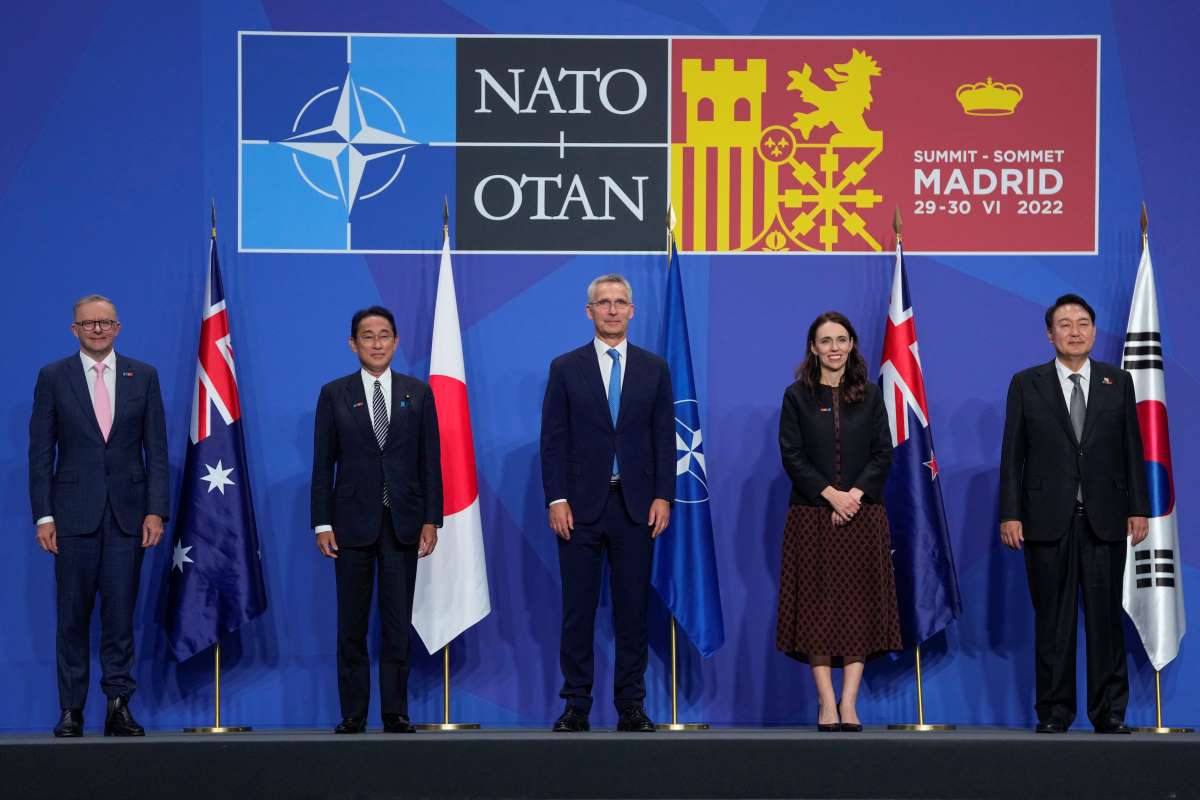 Following his appearance at the G7 Summit, Prime Minister Fumio Kishida went on to attend the NATO Summit in Madrid, Spain. Kishida was the first Japanese prime minister to attend a summit of the 30-nation Western defense alliance.
We welcome the mutual reaffirmation by Japan and NATO that security for Europe and the Indo-Pacific region should be considered indivisible, as well their agreement to raise their cooperative ties to a new level.
In Europe, Russia's invasion of Ukraine continues unabated. Meanwhile in the Indo-Pacific, China is trying to unilaterally alter the status quo by flexing its military muscle in the South and East China Seas. North Korea, too, has been busy, reinforcing its arsenal of nuclear weapons and missiles.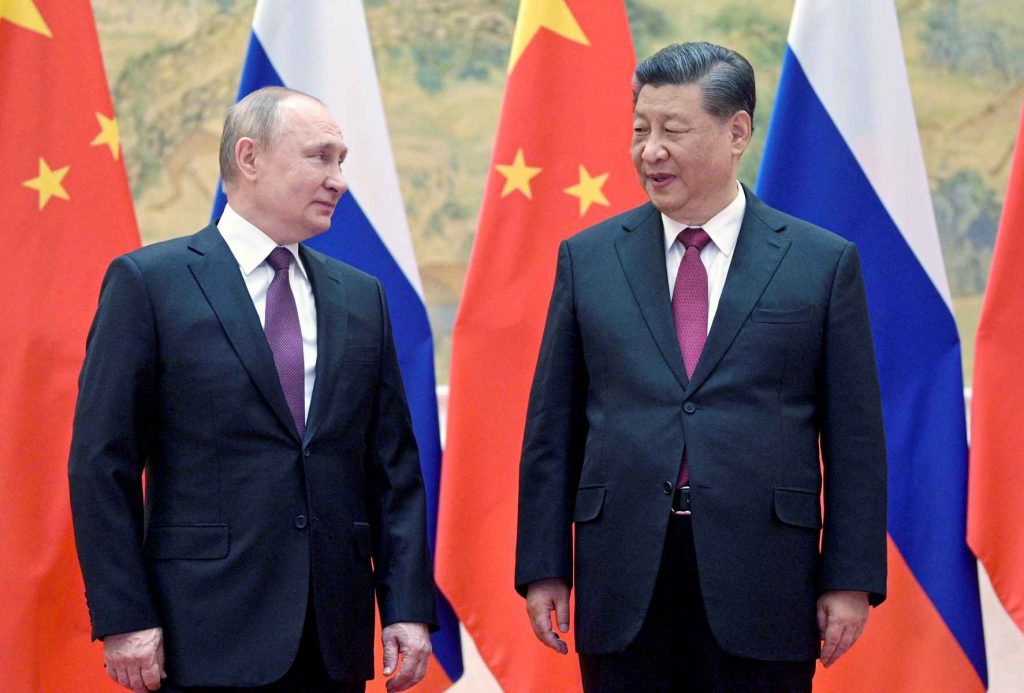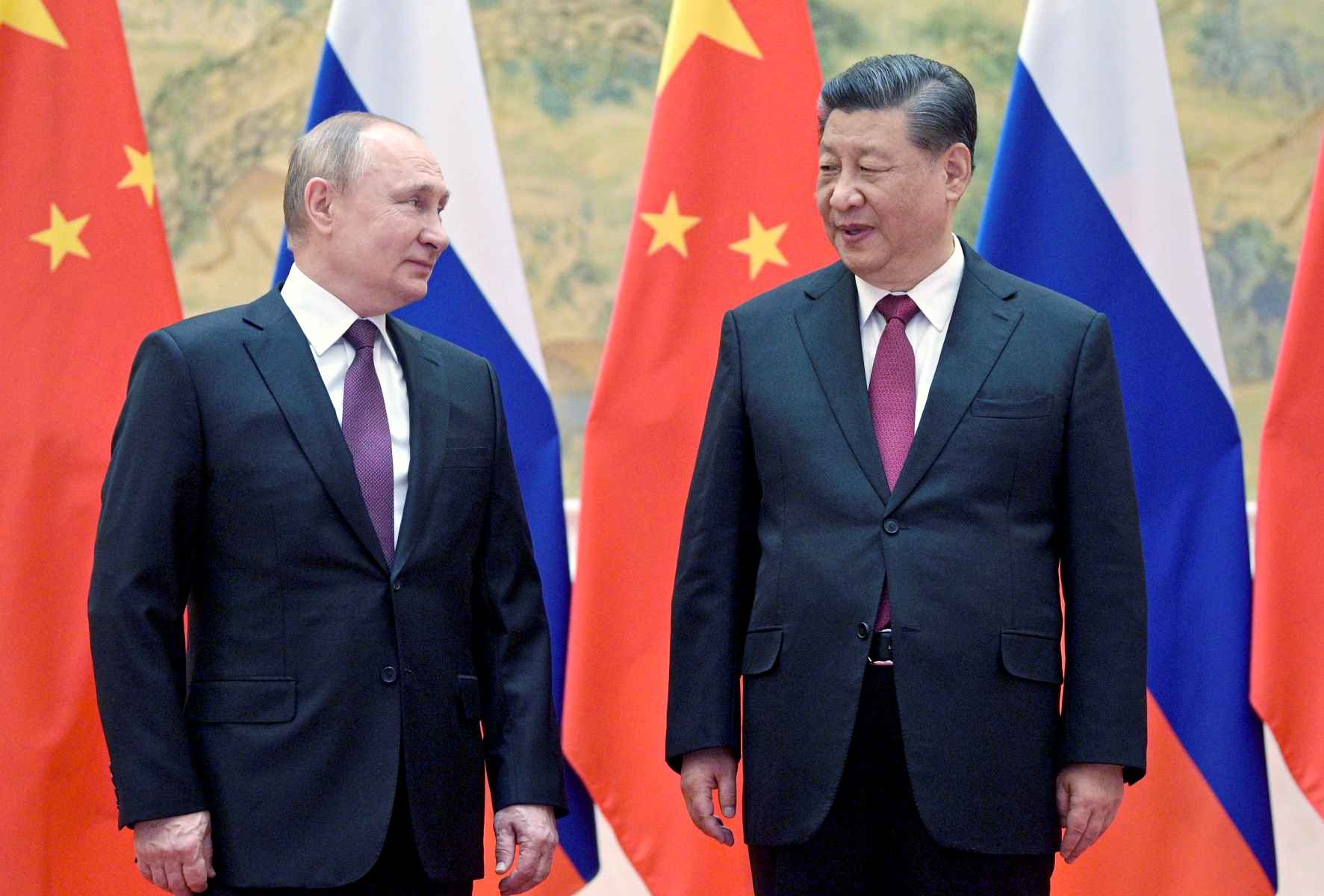 Guidelines for a New Era
Among the most notable outcomes of this latest NATO summit was that the NATO allies specifically expressed concern that Russia and China are destabilizing global security. They also adopted a clear stance of desiring to work closely with Japan and other regional partners to prepare for an increasingly difficult new era.
The revised Strategic Concept, intended to serve as NATO's blueprint for the next decade, establishes the Russian Federation as the "most significant and direct threat" to peace and stability in the Euro-Atlantic area.
The Strategic Concept also mentions China for the first time, expressing a sense of strong wariness towards that country by referring to the "systemic challenges posed by the PRC." The language used here harkens back to concerns expressed about the former Soviet Union during the East-West Cold War era.
The report clearly reflects growing fear about the threat posed by greater collaboration between Russia and China. Beijing adamantly refuses to criticize Russia's invasion of Ukraine and is in fact strengthening its economic relations with that country.
Furthermore, recently Chinese and Russian warships have been operating in a coordinated fashion near Japan. Since last October, joint flotillas of Russian and Chinese warships have circumnavigated the Japanese Archipelago. Obviously, such collusion is designed to intimidate Japan.
NATO also decided to increase the size of its multinational Rapid Deployable Corps from the current 40,000 troops by more than 30,000 from next year.


Expanding NATO
During the NATO Summit, Turkey, which had been the only NATO member to oppose the membership of Finland and Sweden, turned around and dropped its previous opposition to the Scandinavian nations' applications to join the alliance.
That represented a big step forward for the inclusion of the two Northern European countries in the alliance. Once that takes place, NATO's borders with Russia will stretch from Northern Europe through Eastern Europe.
The invasion of Ukraine has naturally led to the adoption of policies designed to bolster NATO defenses, which will in turn contribute to peace and security in Europe. It is ironic that, although the Vladimir Putin regime sought to justify its unlawful invasion of Ukraine by its aversion to any NATO presence near Russia, it ended up inviting its own strategic defeat.
NATO might well have been expected to have been preoccupied with the danger posed by Russia. It was therefore notable that it did not waver in its stance concerning security issues affecting the Indo-Pacific region. In addition to Prime Minister Fumio Kishida, the leaders of Australia, New Zealand and South Korea were also invited to participate in the NATO Partnership Session, as NATO sought to reinforce its cooperation with what it called its partner countries.


An International Promise
Prime Minister Kishida made an important point during his session address when he noted, "Russian aggression against Ukraine clearly announced the end of the post-Cold War period."
He also said, "I feel a strong sense of crisis that Ukraine may be East Asia tomorrow." The prime minister's analysis of our age and international conditions was spot on.
The question now becomes how Japan, which has China, North Korea and Russia as its neighbors, can win the trust of the United States and other NATO members while deepening cooperation with them in the realm of security.
It is now absolutely essential that Japan make efforts to reinforce its security that are equal to or greater than NATO members.
The security policies unveiled recently by NATO members are faster-paced and on a greater scale than those of Japan. Starting with Germany, NATO members, one after another, have declared that they are now prepared to achieve the NATO target of "defense spending of at least 2 percent of GDP" (gross domestic product).
Membership of the two Scandinavian countries and reinforcement of the Rapid Deployable Corps are also being fast-tracked. Moreover, NATO countries are also furnishing Ukraine with weapons and munitions so that it can resist the Russian invaders.
During his speech at the summit, Prime Minister Kishida made the following vow to NATO and its partner countries, "We will fundamentally reinforce our defense capabilities within five years and I am determined to secure a suitable increase in our defense spending to support such a reinforcement."


Increasing Trust
It is now up to Japan to impress nations who have been consistently outperforming Japan in terms of their defense efforts, by demonstrating exactly what "fundamentally reinforce" and "suitable increase" mean in terms of scale and speed.
If Japan fails to establish defense capabilities commensurate with its economic size and the harsh security environment in which it exists, and neither displays sufficient deterrence or crisis-response capacity nor diplomatic clout, that will invite disillusion among NATO members. The upshot may be that Japan loses the opportunity to cooperate on a global scale with NATO in the cause of peace.
Prime Minister Kishida must show he remains aware of the importance of the international pledge he has made. Japan is now in the midst of an election campaign for the Upper House of the Diet.
This is the time for the prime minister to explain to the public in easy-to-understand terms the great expectations that NATO members have for Japan, as well as the importance of and reasons for establishing a sufficient national defense capability.
(Read the editorial in Japanese at this link.)


Author: Editorial Board, The Sankei Shimbun