Rookie Jockey Seina Imamura Earns Attention-Grabbing Victory in G3 CBC Sho
Imamura is the second female jockey to win a JRA graded race, joining Nanako Fujita, who won the G3 Capella Stakes in December 2019.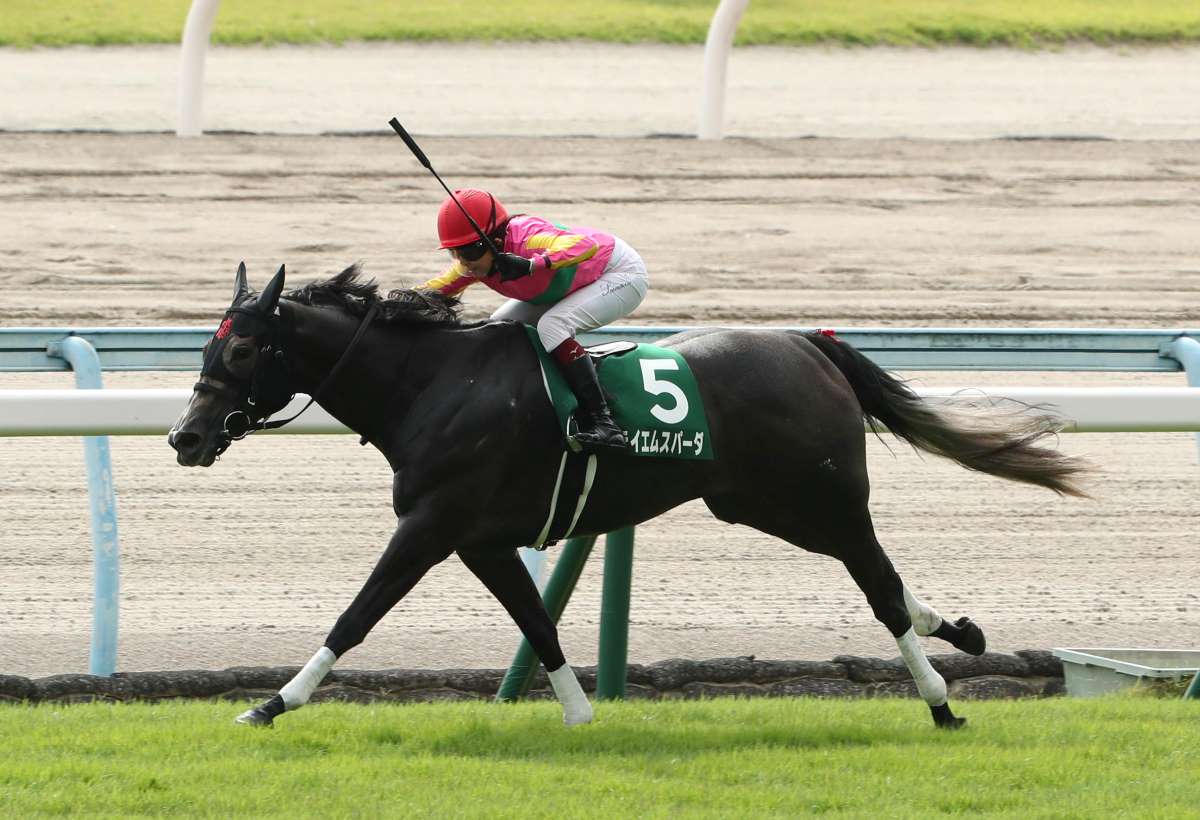 In a sport dominated by male jockeys, a new, fresh face has emerged as one of the next generation of riders to keep an eye on.

Seina Imamura recorded an important milestone in her rookie season on Sunday, July 3, winning her first graded race, which also was her graded race debut.

The 18-year-old was victorious aboard 3-year-old filly TM Spada in the 58th running of the CBC Sho, a Japan Racing Association Grade 3 race, completing the 1,200-meter event in a record time of 1 minute, 5.8 seconds.
Imamura eclipsed the previous race mark (1:06.0), set by First Force (Katsuma Sameshima's ride) in 2021 at Kokura Racecourse in Kitakyushu, Fukuoka Prefecture.


"I'm full of joy. The cheers were pleasant," the Shiga Prefecture native said after the race, according to The Sankei Shimbun.
Exhibiting poise and steady control throughout the race on turf, Imamura built a steady lead and increased the margin late in the race. Unchallenged for the top spot, TM Spada zoomed to the finish line, winning by 3½ lengths.
Imamura is the second female jockey to win a JRA graded race, joining Nanako Fujita, who rode Copano Kicking to victory in the G3 Capella Stakes in December 2019 at Nakayama Racecourse in Funabashi, Chiba Prefecture.

Establishing Herself as a Pro
Through Sunday, Imamura has collected 19 victories in 198 total rides. She's competed in 16 total races at Kokura Racecourse, with three wins, a runner-up finish and a third-place finish, according to JRA data.

In March, she graduated from the JRA's Horse Racing School, located in Shiroi, Chiba Prefecture, and received her jockey license. She made her JRA debut on March 5.
Imamura collected her first career win aboard Brabio on March 13 at Hanshin Racecourse, in the day's eighth race, a 1,800-meter event, in Takarazuka, Hyogo Prefecture.

Less than four months later, Imamura's big victory in the CBC Sho provided a vivid look at the next generation of jockeys competing against established riders. For example, runner-up Yuga Kawada, a 36-year-old veteran jockey who guided Taisei Vision, has more than 11,000 career rides and 1,700 wins.

In an interview with Sports Hochi after her notable victory on Sunday, Imamura expressed modesty in chasing goals in her chosen profession. "I just take the chance given in front of me," she stated.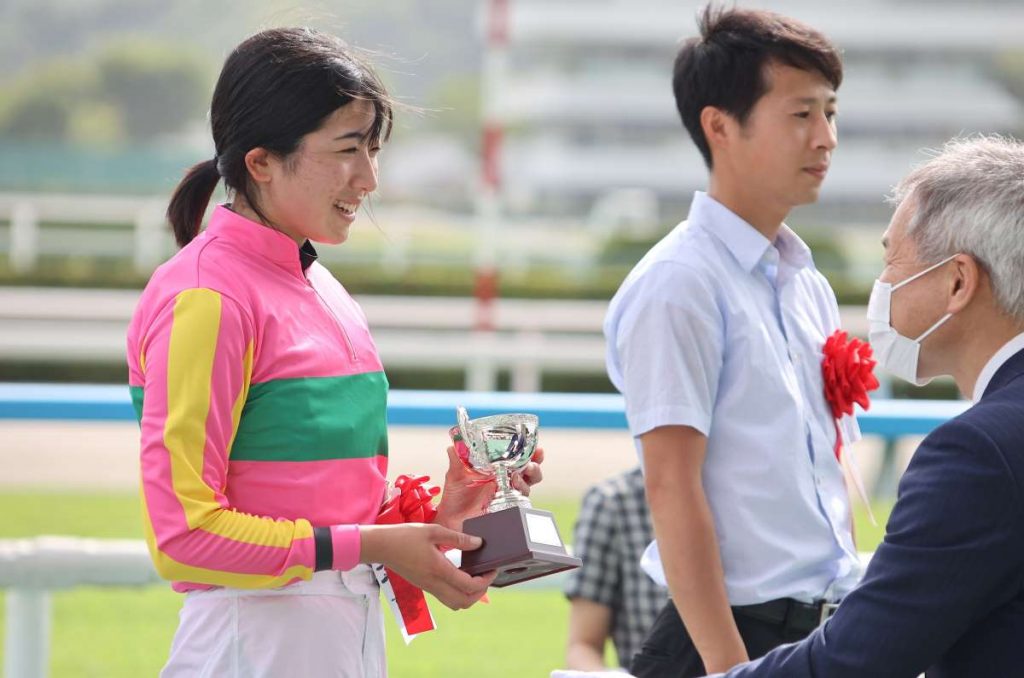 Author: Ed Odeven
Follow Ed on JAPAN Forward's [Japan Sports Notebook] here on Sundays, in [Odds and Evens] here during the week, and Twitter @ed_odeven, and find him on JAPAN Forward's dedicated sports website, SportsLook.