EDITORIAL | Defense Upgrades Urgently Needed After Latest North Korean Missile Launches
The missile launches add to the pressure on Japan to acquire enemy base strike capability in light of the continuing series of direct threats from North Korea.
~~
~
Once again it is evident that Security threats to Japan do not come only from China.
North Korea launched a ballistic missile toward the Sea of Japan on January 5 and again on January 11. The projectile splashed down outside Japan's exclusive economic zone (EEZ) without damaging ships or aircraft.
The United States Indo-Pacific Command announced later the same day that the projectiles were ballistic missiles, which took place in violation of multiple United Nations Security Council resolutions. Pyongyang must stop the missile launches and abandon its nuclear and missile war potential.
Japan's Defense Minister Nobuo Kishi has pointed out that "North Korea has carried out about 40 missile launches in succession since May 2019, with the clear aim of improving their missile-related technology." It is only natural that Prime Minister Fumio Kishida has called the missile firings "truly regrettable."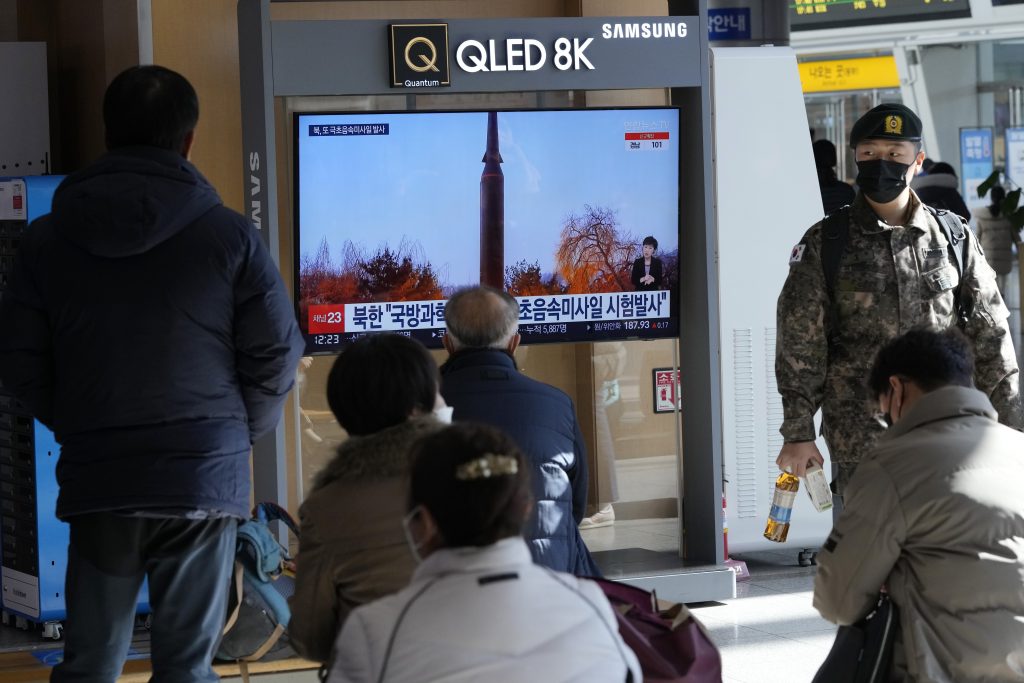 Also worrisome is the fact that the Japanese government did not express a public judgment on the missile launches at an early stage after they were fired. It is possible that the missiles might have been irregular trajectory types or new hypersonic missiles.
If North Korea proceeds with actual deployment of such new missile technology, they could be difficult to intercept with Japan's existing missile defense system. There also are fears of nuclear warheads and chemical and biological weapons being carried by such missiles.
Having North Korea's nuclear and missile war potential under the control of a despotic ruler poses a grave threat to the Japanese homeland.
Japan needs to proceed with missile research to drastically strengthen its missile defense ability. That could take many years, however. There is no justification for putting the people's lives at risk for that length of time.
Following the North's missile firing this time, Prime Minister Kishida has instructed the Defense Ministry and the Self-Defense Forces to take all possible measures to fully prepare for any unforeseen contingency. While this is appropriate, we wonder if there isn't another course of action to be taken concurrently by the prime minister.
That is, in order to deter an attack on Japan by North Korea, isn't it necessary to acquire the ability to attack enemy bases? It is not enough for Japan to simply rely only on US forces for this country's security.
In the runup to the Liberal Democratic Party presidential election in September 2021, Prime Minister Kishida stated that possessing the ability to strike enemy bases was a "potential option."
A decision on the matter is expected in the outcome of the planned update of Japan's National Security Strategy. However, that is too late. Waiting for more than a year to bring this issue to a conclusion threatens the lives of Japanese people.
It should be clear from any glimpse of North Korea's missile launches that acquisition of enemy base attack capabilities is imperative for Japan. Prime Minister Kishida is urged to swiftly adopt a policy that enables this country to acquire enemy base strike capabilities, without waiting until the end of the year.


(Read the Sankei Shimbun editorial in Japanese at this link.)


Author: Editorial Board, The Sankei Shimbun