EDITORIAL | Strict Enforcement of Saury Catch Quotas Needed for North Pacific Countries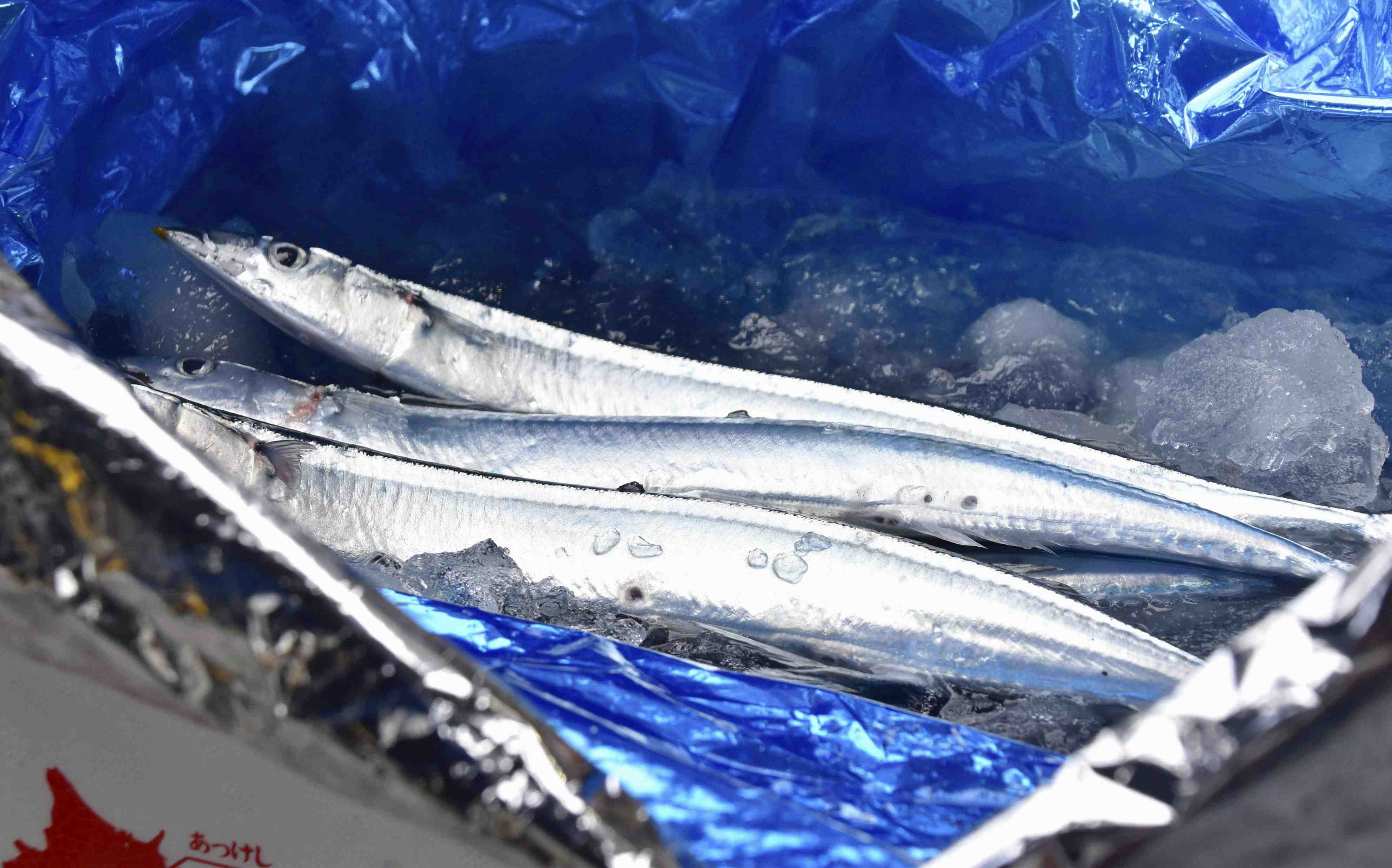 Continuing from the previous season, Pacific saury (sanma) catches in Japan have reached a record low in 2020.
Saury prices have been soaring, as the popular fish are reaching the table far less often in Japanese households.
Among the primary causes of the scarcity are reported to be overfishing by large foreign fishing vessels, along with rising sea temperatures affecting the fish migration to northern waters.
As the kanji characters for Pacific saury or sanma read "autumn swordfish," the fish is synonymous with the flavor of fall, and is eaten throughout the season in Japan. Enjoying seasonal dishes is an important part of food culture for the Japanese. In order to preserve this tradition for coming generations, international rules for resource conservation are essential.
In late August, the season's first fishing boats in the saury fishery arrived at Hanasaki large port in Nemuro, Hokkaido, which takes in the largest volume of saury catches in Japan. However, their combined haul amounted to only a few tons, drastically lower than the first haul of 500 tons in 2019.
Saury migrates from the North Pacific to the waters around Japan to spawn during the summer and autumn. It is thought that the poor catches are spurred by Chinese and Taiwanese fishing vessels are overfishing while the fish are still in the high seas, just outside of Japan's exclusive economic zone (EEZ). This high seas fishery causes huge damage to Japan's fishing style, where local fishermen using smaller vessels catch the saury in coastal fisheries.
Yoshihide Suga, Japan's Chief Cabinet Secretary, stressed in his August 28 press conference, "It is extremely crucial that resource management be strengthened."
What needs to take place immediately is compliance with annual country-by-country catch quotas for Pacific saury.
However, because the annual North Pacific Fisheries Commission (NPFC) meeting was postponed this year due to the coronavirus pandemic, discussions on the catch quota for 2021 have not progressed. Although member countries in 2019 agreed to the quota limit, there is still a need to convince countries that are reluctant to cooperate, such as China. An initiative is necessary among countries calling for tighter quotas, including Russia, to reinforce quota compliance.
NPFC is an international committee — consisting of eight countries and regions, including Japan, China, and Taiwan — that discusses the management of Pacific saury. For the first time last year, the committee agreed to limit catches to some 550,000 tons around international waters and the EEZ in 2020.
Because the agreed quota is higher than recent catch figures of 440,000 tons and enforcement is lax, its effectiveness in terms of resource conservation is questionable. A stronger appeal will need to take place in each country if scientific research determines further regulations are necessary.
In addition to strict monitoring through the NPFC's satellite-based vessel monitoring system, detailed data analysis is required on the number of operating vessels, landings, imports, and exports in order to achieve effective conservation management.
Japan needs to take the lead in strictly monitoring whether or not the countries involved in the saury fishery are keeping their quotas.
(Read the editorial in Japanese here.)
Author: Editorial Board, The Sankei Shimbun