EDITORIAL | Taiwan-US Meeting is the Free World's Signal Against Chinese Bullying
Taiwan President Tsai Ing-wen and US House Speaker Kevin McCarthy's meeting is a show of democratic solidarity and repudiation China's attempts at intimidation.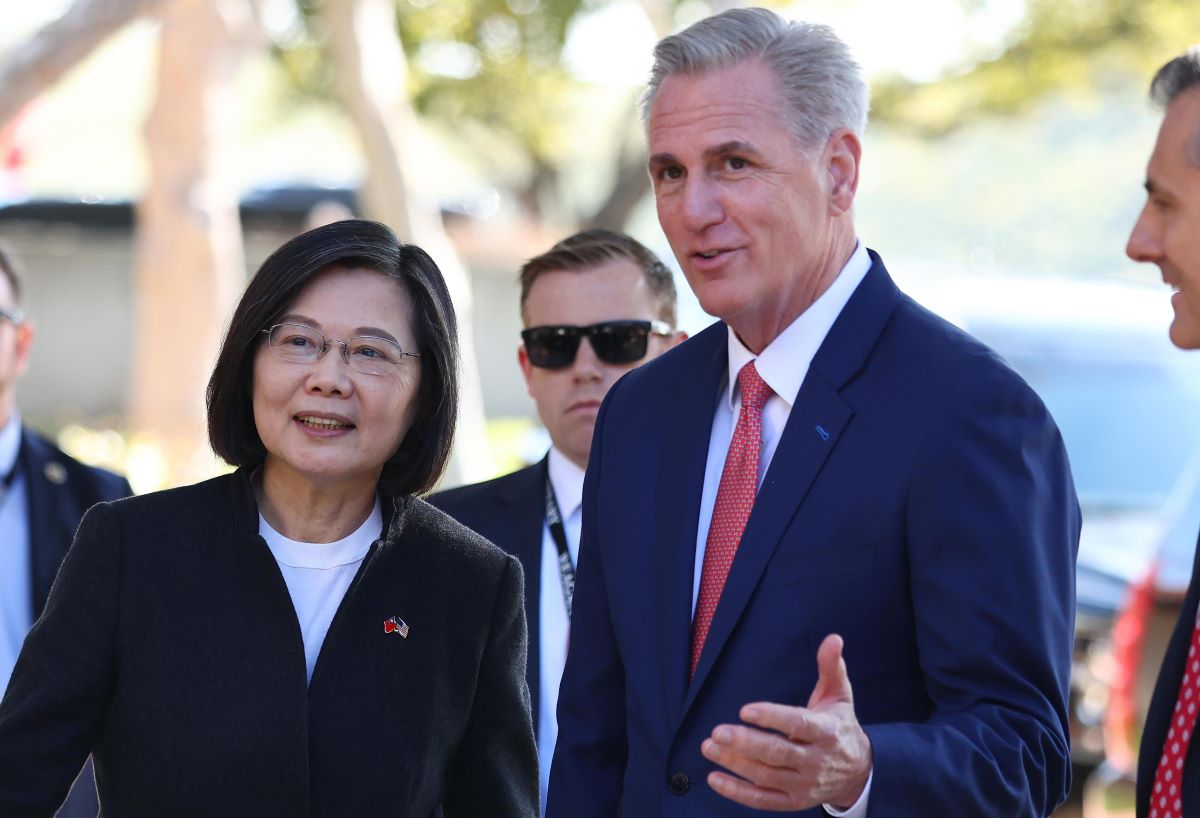 Taiwan President Tsai Ing-wen's recent United States visit culminated in her meeting with a bipartisan group of congressmen headed by US Speaker of the House Kevin McCarthy near Los Angeles.
This was the first time since 1979, when Washington severed formal diplomatic relations with the Republic of China (Taiwan), that a president of Taiwan had met with a sitting speaker of the House on US soil.
At their joint press conference, Tsai issued a warning. "The peace that we have maintained and the democracy that we have worked hard to build are facing unprecedented challenges," she said.
President Tsai added that if US-Taiwan solidarity strengthened, so too would democracy. Speaker McCarthy also echoed her remarks. He stressed the importance of the Taiwan-US relationship.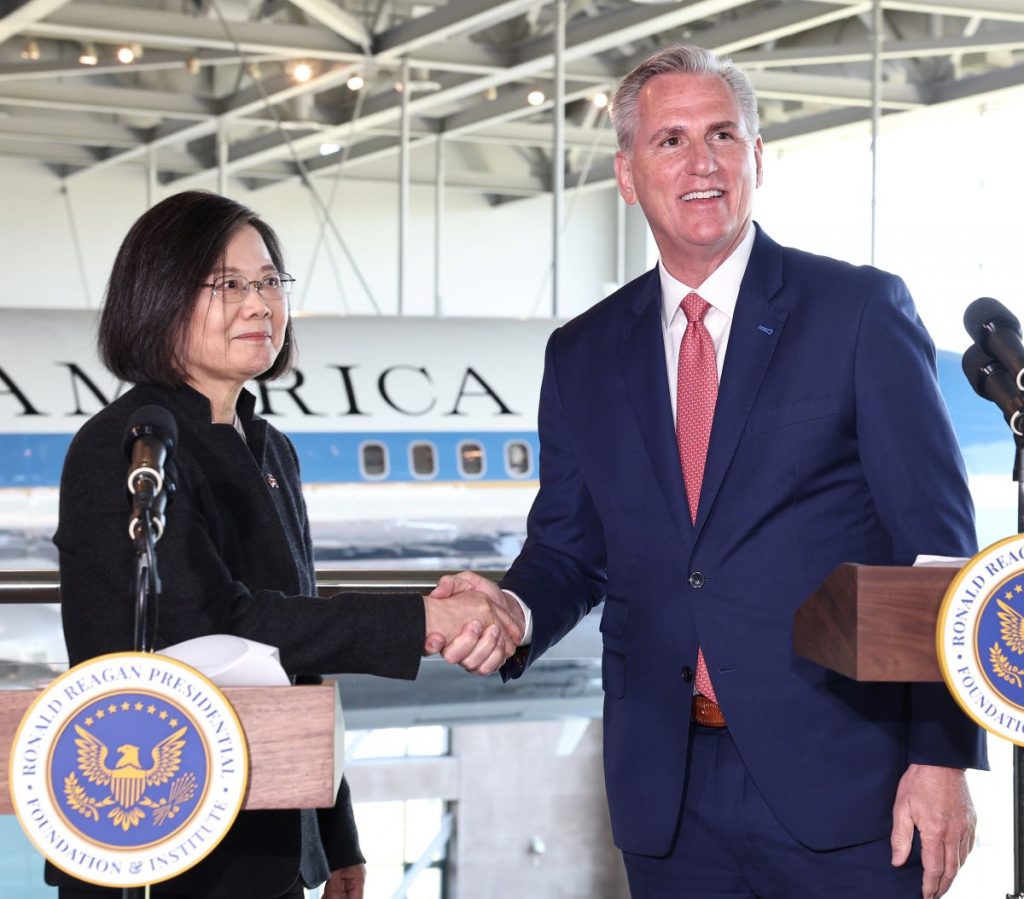 Standing Together as Democracies
The speaker of the House is officially the third in line to the presidency. He comes after the vice president. Tsai's meeting with McCarthy therefore was highly significant in terms of confirming solidarity among democracies. We would like to commend the two leaders for not giving in to China's brazen attempts at intimidation and for making the historic meeting a reality.
More than a dozen congressmen, both Democrats and Republicans, attended the meeting. It was held at the Ronald Reagan Presidential Library near Los Angeles. Tsai also noted that fact in her comments. She said, "The unwavering bipartisan support reassures the people of Taiwan that we are not isolated, we are not alone."
That is exactly right. Taiwan is not isolated and cannot be isolated. Western nations must stand united to protect Taiwan's democracy. Hopefully, the Kishida administration will also work to increase cooperation between Japan and Taiwan. Of course, that includes on security issues.
China's Path of Intimidation
We remain concerned that the meeting between Tsai and McCarthy could result in China exacerbating tensions across the Taiwan Strait.
China's deployment of the aircraft carrier Shandong in the waters southeast of Taiwan prior to the meeting may well have been an attempt at intimidation. After all, Beijing staged major military exercises in the area around Taiwan when the then-Speaker Nancy Pelosi visited the island in August of 2022. That memory remains fresh in our memory.
But what has all of China's saber rattling accomplished to date?
Coalescing Against the Threats
In the United States a bipartisan consensus for speeding up assistance to Taiwan has gathered steam.
And in the Philippines, which is directly impacted by China's hegemonic maritime expansion, the Marcos administration has also been strengthening security cooperation with Washington. That includes expanding the US military presence in the Philippines.
Against this background of a rising military threat from China, Japan too recently established a Self-Defense Forces garrison on Ishigaki Island in Okinawa Prefecture. And China's penchant for military expansion has also led major European countries to expand their military presence in the Indo-Pacific. Britain, France, and Germany have dispatched their own naval units.
Hasn't China's military pressure only solidified the unity of Western nations concerning Taiwan, just as Russia's unprovoked invasion of Ukraine spurred the Nordic countries to seek to join the North Atlantic Treaty Organization?
Xi Jinping and other leaders in China should not misjudge the international community's tough stance toward Chinese bullying. Moreover, they should correctly recognize reality and stop making military threats.
RELATED:
(Read the editorial in Japanese.)
Author: Editorial Board, The Sankei Shimbun