Editorial: Time for Japan to Make the Abduction Issue A Diplomatic Priority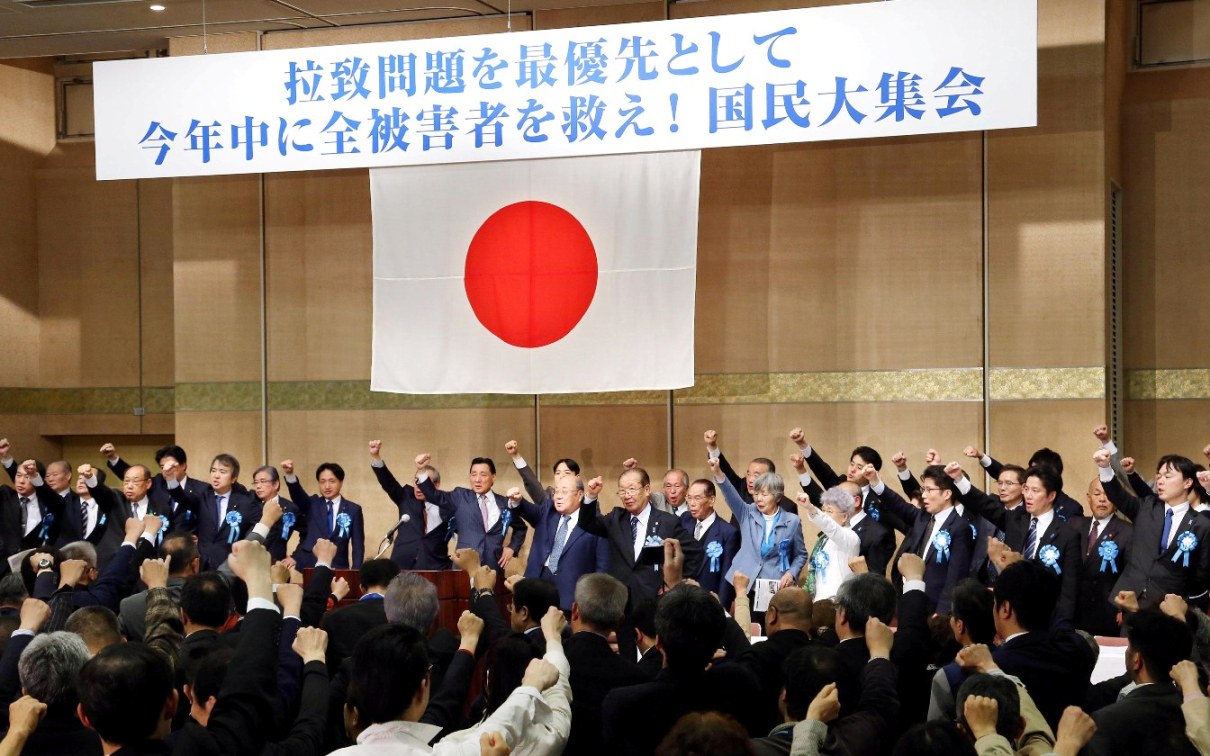 The abduction of Japanese citizens by North Korean agents decades ago is a national tragedy. It is designated by the Abe administration as the "Most Important Issue," yet it remains unresolved.
This is because North Korea is the subject of international criticism and pressure for an issue other than the abductions: its continued promotion of its nuclear and missile development.
Amid all this, the challenge to the Japanese government is how to make the abduction issue a top priority and create an opportunity to rescue the abductees.
To do this, we need the understanding of our alliance partner, the United States, and the international community. We must once again explain Japan's position.
Three years have passed since North Korea agreed to re-investigate the abduction of Japanese nationals as part of the Stockholm Accord. There has been no progress. Chief Cabinet Secretary Yoshihide Suga has said, "Being unable to secure the return of the abductees is a matter of the greatest regret."
The families awaiting the return of the victims are aging as well. Standing idly by will not bring about a resolution. Now is the time to consider reassessing our strategy.
The government's policy has aimed to reach a comprehensive solution to both the abduction issue and North Korea's nuclear and missile development. Neither can be overlooked. However, amid the escalating tensions between the US and the reckless Kim Jong-un administration, one cannot see a solution to the nuclear and missile issue.
Accordingly, one cannot deny it that the resolution of the abduction issue is becoming increasingly out of reach.
It goes without saying that North Korea is at fault. It undertook state-sponsored kidnapping of Japanese citizens, and transporting them to North Korea, then unilaterally broke the agreement to re-investigate the abductions. To make matters worse, in Pyongyang in April, the North Korean Ambassador in charge of normalization talks, Song Il-ho, spoke of the abduction issue thus: "No-one has any interest in it."
Prime Minister Abe has continued to say, "There is no future for North Korea without resolution of the abduction issue." There is an urgent need to put diplomatic efforts into getting this phrase into the mouth of US President Donald Trump. Recognition by the international community would likely become a major force for real progress on the issue.
Now, amid mounting international pressure on North Korea through oil bans and so forth, it is crucial for Japan to seize the opportunity to resolve the abduction issue.
As abductee Megumi Yokata's mother, Sakie, said: "The amount of time left for our family is short. It is humiliating for Japan that we are unable to resolve the abduction issue." It makes one wonder, if this plea is left unanswered, what then is the value of the country or government?
(Click here to read the article in Japanese)