Editorial: Vanilla Air Incident Reflects How Our Society Treats PWDs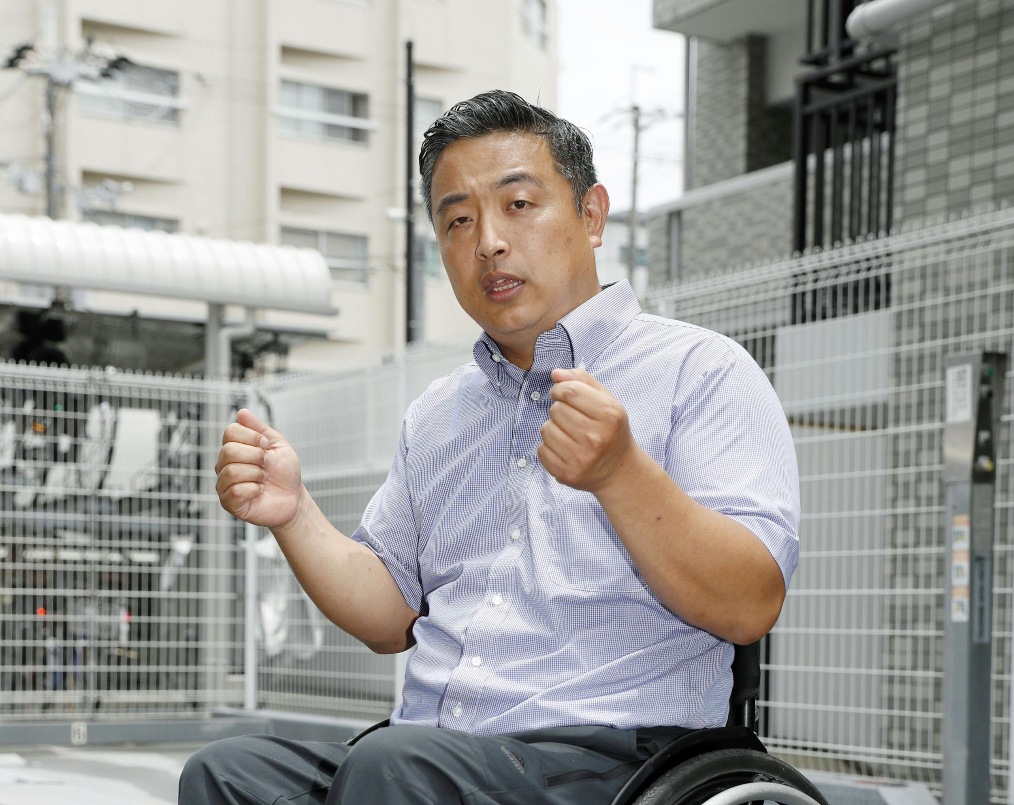 Hideto Kijima, president of Japan Accessible Tourism Center, speaks about the shocking incident at Amami Oshima
A disabled man in a wheelchair crawled up the stairs to a Vanilla Air plane after being told he was not allowed to board because he could not walk. The incident occurred at Amami Airport on the island of Amami Oshima in Kagoshima Prefecture.

The news was shocking, but the low-cost carrier (LCC) was quick to apologize and has purchased a boarding chair. The airline has also promised to install an electric stairlift. The disabled man has praised them for their quick response.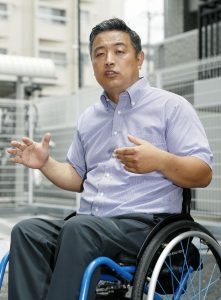 While unfortunate, this incident may prove to be a boost for the Japanese government's efforts to build a society of coexistence. Obstacles to full participation in society by people with disabilities must be done away with.
In April 2016, a new law to address discrimination against people with disabilities went into effect. It is part of a series of laws and regulations to make Japan compliant with the United Nations Convention on the Rights of Persons with Disabilities. The law prohibits employers from discriminating against persons with disabilities or otherwise infringing on their rights and interests.
While laws alone are not enough to protect people with disabilities, they do reflect the common sense and outlook of a responsible society.
The Olympics and Paralympics will be taking place in just three years, and places such as Amami Oshima will be the training grounds for a number of the athletic events. Facilities for athletes with disabilities will need to be prepared, but we will also need to prepare our hearts and minds to welcome them in sincerity and good spirit.
The colors of the five Olympic rings represent the five continents. The red, blue and green swabs of color on the Paralympic flag stand, respectively, for spirit, body, and mind, and are the symbols that give meaning to the great event.
Low-cost carriers strive to be super-efficient so as to lower their fares, and they have indeed helped to increase the demand for air travel. Vanilla Air is one LCC that has successfully increased its business along air routes linking Amami Airport with Narita and Kansai airports. The improvements they have introduced since the incident will surely help to further enhance their business.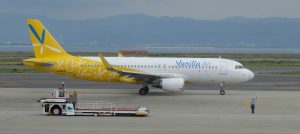 Low air fares are appreciated by air travelers, but costs should not be pared down to such an extent that they hinder the travel of people with disabilities. As with safety, there are some things that you must not cut corners on.
(Click here to read the original article in Japanese)