EDOCCO: Kanda Myoujin Gets a Modern Twist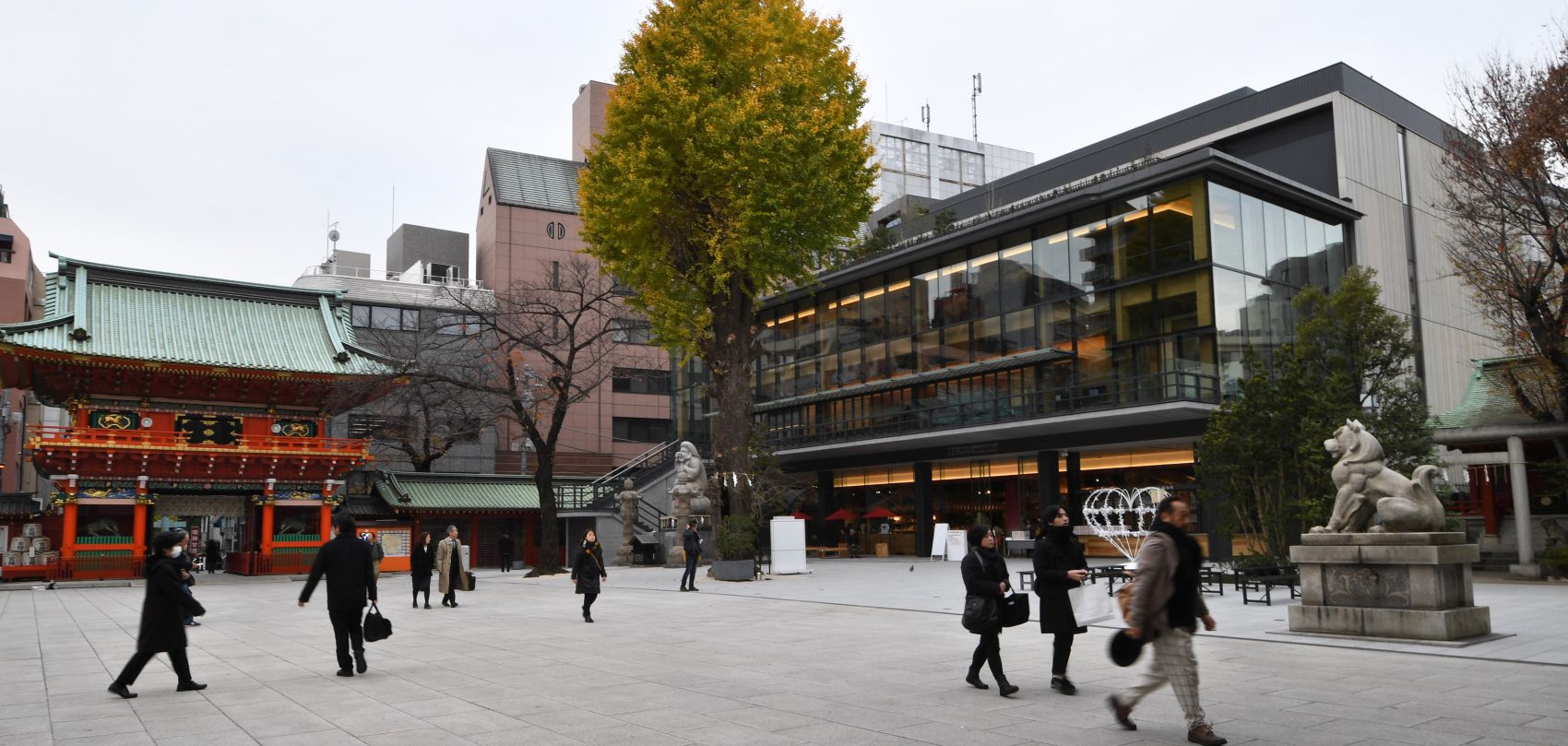 Tokyo's Kanda Shrine or Kanda Myoujin, as it is lovingly known by most people who live in Japan, has a 1,300-year history going back to the Nara era. Despite its solid foothold in tradition, the shrine has recently undergone a fresh makeover in order to appeal to rapidly changing trends.
The shrine's new, beautifully modern glass building opened to the public on Saturday, December 15. It will host the EDOCCO or Edo Cultural Complex.
The name is a play on words as "Edocco" also refers to a person born and raised in Edo, the old name for Tokyo.
With its superb location close to the Asakusa, Ueno, Akihabara, and Chiyoda neighborhoods of Tokyo, this five-storey building was designed as a venue to showcase old and encourage new ideas and traditions that are part of Japan's unique culture.
Tradition and Innovation
While the name EDOCCO itself is inherently connected to tradition, Kanda Myoujin is also aiming to keep in step with a rapidly changing world.
As chief priest Nobufumi Otorii pointed out in his opening address: "Although Japan has an abundance of culture and traditions, there are not a lot of places to showcase them. It is in this spirit that we have built EDOCCO."
The spirit of change seems partially driven by a more general worry about the future of shrines. As deputy chief priest Yoshihiko Shimizu explained: "According to reports, it is estimated that in 25 years we will lose 40% of our shrines with the shrinking population. Therefore, the question is what do shrines need to do to survive?"
Kanda Myoujin seeks to use the new structure to connect the next generation to history. The shrine itself was rebuilt after the great Kanto Earthquake in 1934, and steel-reinforced concrete was used to make sure that "it will not be burnt down again." The new cultural complex also makes use of this technique.
A Place Reflecting Art and Culture
Aesthetics need not worry about being sacrificed to functionality in the new structure.
While appearance isn't everything, it sure is a show-stopper in the case of the Edo Culture Complex. The modern-glass façade gives way to traditional wooden floors. The complex is dotted with modern art by internationally renowned artists, making the overall atmosphere inspiring.
It is hard to miss the original interpretation of Ebisu, the god of thriving business, by metalwork artist Ryohei Miyata and artist Morio Matsui, positioned just to the left of the main entrance. With Miyata creating a modern sculpture portrayal of the Ebisu, and Matsui painting the blue canvases in the background, it creates a unique piece even before entering the building.
Make sure to see the elaborately crafted brocade textile panel, visible through the glass façade. The creation, by kimono artist Jotaro Saito and Nishin textile, depicts the famous Kanda festival. It is formed by 15 pieces of carefully woven textiles made into an artwork which is 20 meters wide.
Those who attend events at the EDOCCO Lounge on the fourth floor will find a work of art by Morio Matsui. Matsui produces a stunning quality with his artwork, Creating of Forest of Light, by making use of natural light filtering through the canvas.
A Place to Eat, Edo Style
One way to a visitor's heart is through his stomach. With that in mind, Kanda Myoujin created an Edo-like eating area called MASU MASU, after the square wooden containers traditionally used in Shrine offerings. The venue is a café during the day, open between 11 A.M. and 6 P.M. Visitors can have a lunch set with seasonal ingredients for JPY 2,000 (without tax), served, as it happens, in different-sized masu containers.
For those with a sweet tooth, there are many choices, including Myoujin custard puddings. There is also an original interpretation of matcha parfait, which will leave foodies licking their lips.
In the evening, the cozy café turns into a traditional izakaya (Japanese pub) which serves sake and a staple which warms people's hearts and stomachs: oden. The popular dish features ingredients such as boiled eggs and fishcakes in a delicious katsuobushi and soy sauce-based soup. Pair this with your choice of the more than 40 varieties of sake, and sip away until 10 P.M.
A Place to Buy Shinto Charms and Souvenirs
Souvenirs and charms are available at the Shinto charm stand for those just passing through.
In keeping with the shrine's philosophy, there are modern takes on these charms, together with the standard lucky charms in all shapes and sizes. For manga enthusiasts, there is a Shonen Jump-themed ema, the wooden votive plaque where worshippers can write their wishes.
All of the above can be conveniently purchased using your IC/Pasmo (transit) card, making it even easier to take home your selections.
On your way out, make sure you stop at IKI IKI, the gift shop. It features everything from cookies to Kanda Myoujin Ginger Ale, a play on words as the Japanese word for shrine sounds the same as the spice, ginger.
Showcasing Japanese Culture
Kanda Myoujin hopes to appeal to the young as well as to the many people who will visit Japan for the 2020 Tokyo Olympics.
The Kanda Myoujin Hall on the second and third floors of the new complex will host conferences on "Cool Japan," creating an innovative platform for people to exchange ideas on how best to share the appeal of Japan.
For an even more interactive experience, walk past the Shinto Charm stand and descend into the EDOCCO Studio. This space was imagined with people who want to experience Japanese culture in mind. It includes a kimono rental shop named J Culture-Kimonoya, and a 100-person capacity room with a stage. In the future, the shrine hopes to use it to host introductions, workshops, or evenings with entertainment showcasing Japanese arts such as rakugo (comedy) and shamisen (music).
(For more information about EDOCCO, check their website, here.)
Author: JAPAN Forward