Escaped N. Korean restaurant workers arrive in South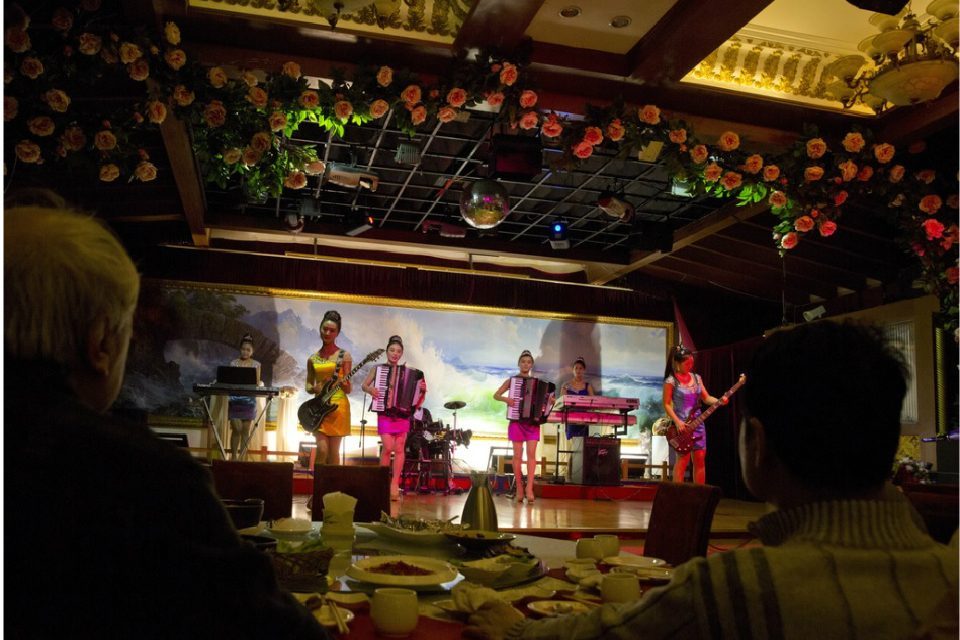 SEOUL, South Korea (AP) ― A group of North Koreans who escaped from a Pyongyang-run restaurant overseas where they had been working have arrived in South Korea, the South's government said Wednesday.South Korea's Unification Ministry, which deals with matters related to the North, provided no other details.
Earlier in the day, South Korea's Yonhap news agency reported that three North Korean women who had been working at a restaurant in China arrived in the South on Tuesday afternoon or early Wednesday by flight from Thailand, where they had traveled to after escaping.
It's the second known group defection by North Korean restaurant workers dispatched abroad in recent weeks. Pyongyang has accused Seoul of kidnapping the 13 North Koreans who worked at a North Korea-run restaurant in eastern China before escaping and defecting to South Korea in April, and has repeatedly demanded their return. South Korea has denied the accusation and said the workers chose to resettle on their own.
South Korean officials believe overseas North Korean restaurants have been suffering economically since stronger international sanctions were applied against North Korea over its nuclear test and long-range rocket launch earlier this year. The workers who defected to the South in April have said that their restaurant was struggling to meet demands from North Korean authorities at home for foreign currency, according to South Korean officials.
South Korea's spy service said earlier this year that North Korea was running about 130 restaurants overseas, mostly in China. Overall, North Korea has about 50,000-60,000 workers abroad, mostly in Russia and China, with a mission to bring in foreign currency, according to the National Intelligence Service.
More than 29,000 North Koreans have fled to South Korea since the end of the 1950-53 Korean War, according to the South Korean government.