Evessa and Diamond Dolphins Setting the Pace in the B.League
Osaka and Nagoya both improved to 6-0 in the new B.League season with weekend sweeps on October 21-22. They are the league's lone unbeaten teams.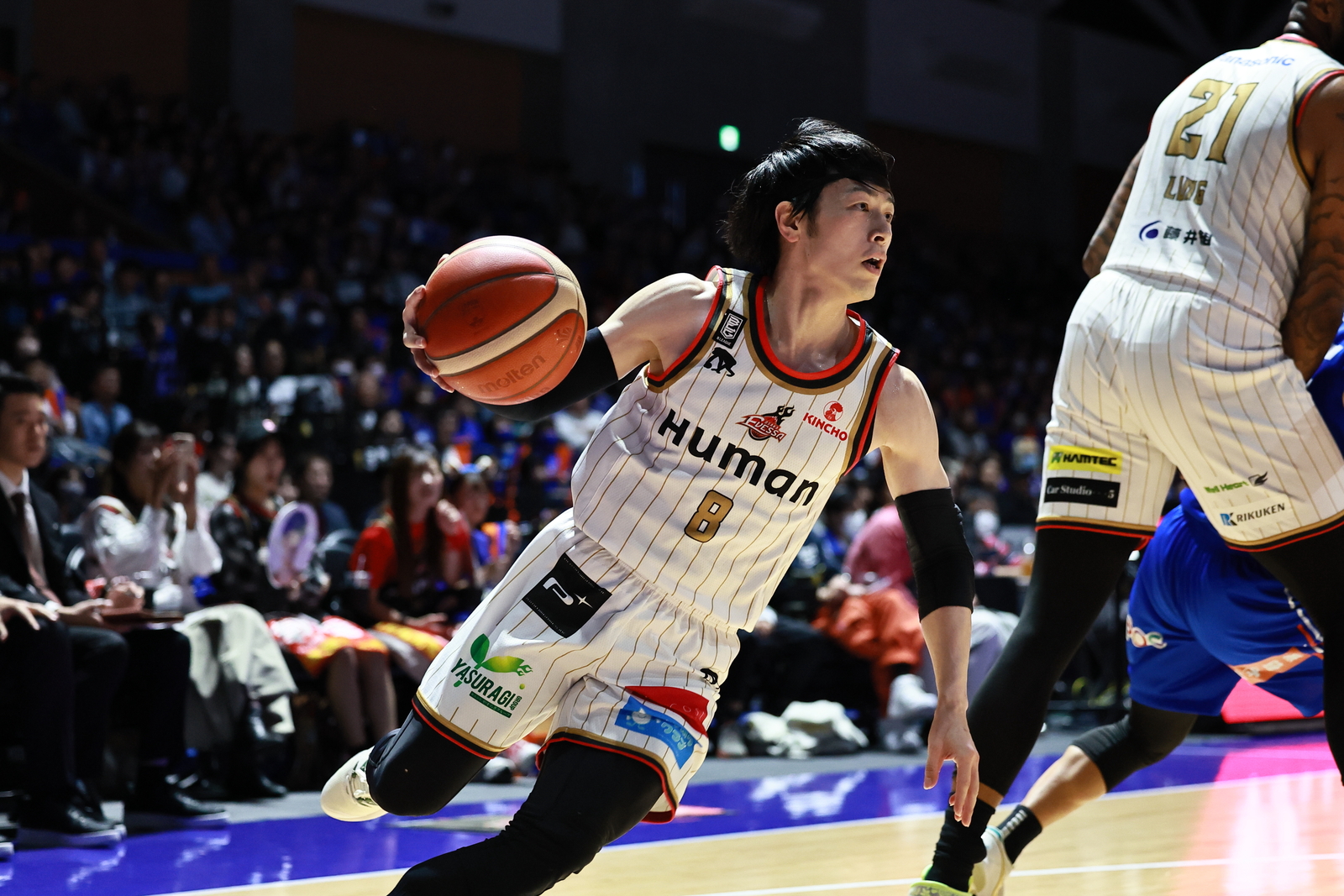 Read the full story on SportsLook - Evessa and Diamond Dolphins Setting the Pace in the B.League
Three weeks into the 2023-24 B.League season, two teams remain unbeaten: the Osaka Evessa and Nagoya Diamond Dolphins, Western Conference rivals with identical 6-0 records.
The Evessa, directed by second-year bench boss Mathias Fischer, are the 24-team circuit's highest-scoring team (90.8 points per game).

Osaka completed a two-game series sweep of the Ibaraki Robots (0-6) on Sunday, October 22, winning 93-85 in Mito, Ibaraki Prefecture.

It was a quintessential team victory for the Evessa, who had six double-digit scorers. What's more, their bench players put 51 points on the board.

The Evessa trailed 47-46 at halftime, then grabbed momentum by outscoring the hosts 25-13 in the third quarter.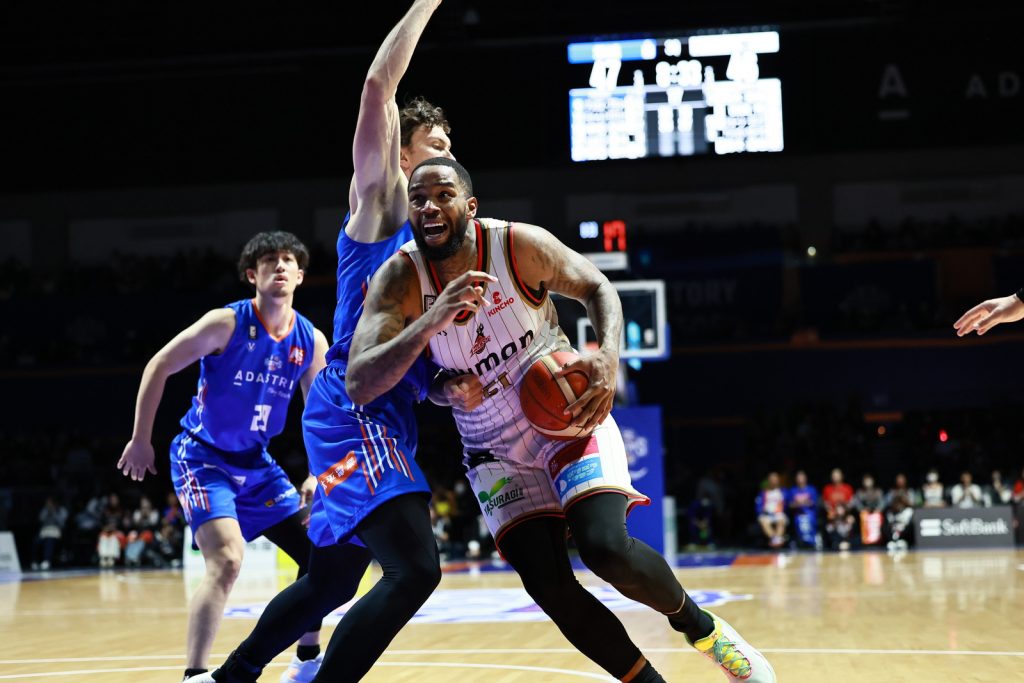 Ex-Levanga Hokkaido standout Shawn Long led Osaka with 26 points on 11-for-14 shooting and 13 rebounds. Evessa newcomer Angelo Caloiaro, a 34-year-old former University of San Francisco forward, chipped in with 13 points and five assists.

Takuya Hashimoto added 12 points, Asahi Tajima and Makoto Kinoshita finished with 11 apiece and Takanobu Nishikawa had a season-high 10-point effort.

The Evessa have scored 90 or more points in three consecutive games.

Osaka's high-scoring trademark in the early stretch of the 60-game campaign is producing impressive results, including a series-opening 100-83 win over Ibaraki on Saturday, October 21.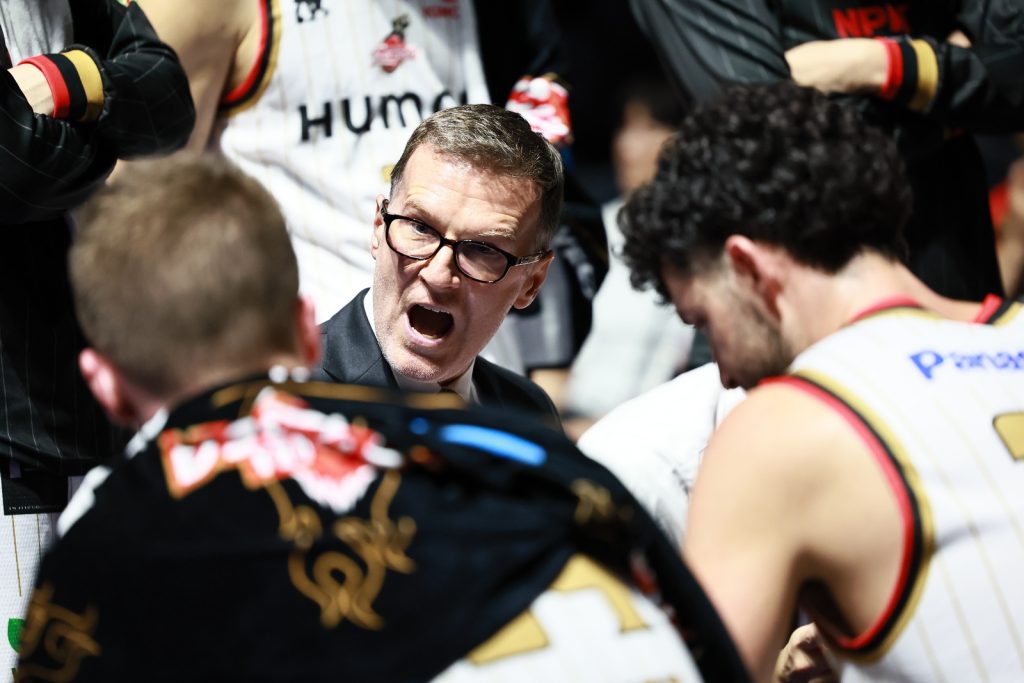 Insights from Osaka Coach Fischer and Veteran Guard Tajima
"We are happy to have won the second game as well," Fischer told reporters on Sunday. "As expected, it was a difficult game.
"In the first half, we had a hard time finding our rhythm both offensively and defensively. But after talking at halftime about being physical on defense, we were able to get off to a good start in the second half and limit the Robots to 13 points in the third quarter, which was the reason we won."

Analyzing the impact of Evessa's backups, citing their 51 points in the weekend rematch, Fischer remarked: "[This] was a big factor in our victory, and each of them did their job well and played their own basketball."

Tajima, a former Robots player who joined the Evessa in the offseason, said his team displayed resilience in the series finale.

"We had a difficult start. But we did what we had to do throughout the 40 minutes and were able to win the game," the veteran guard told reporters at Adastria Mito Arena. "I am happy that we were able to win again as a team."

As newcomers and returning players work to bolster the team's chemistry, Tajima admitted he wants to be proactive in making a positive impact.
"I would like to get more familiar with the team, get to know the players and build up the team so that no matter who plays, everyone can play Evessa basketball," Tajima commented.
Continue reading the full story on SportsLook.
Follow basketball coverage throughout the year on SportsLook.
RELATED:

Author: Ed Odeven
Find Ed on JAPAN Forward's dedicated website, SportsLook. Follow his [Japan Sports Notebook] on Sundays, [Odds and Evens] during the week, and X (formerly Twitter) @ed_odeven.