Great Minds Don't Always Think Alike: Righting History and the Making of a New Japanese Textbook 
Finding Japanese history books of the 1990s trapped in debunked postwar theories, author and historian Nobukatsu Fujioka vowed to see the changes through.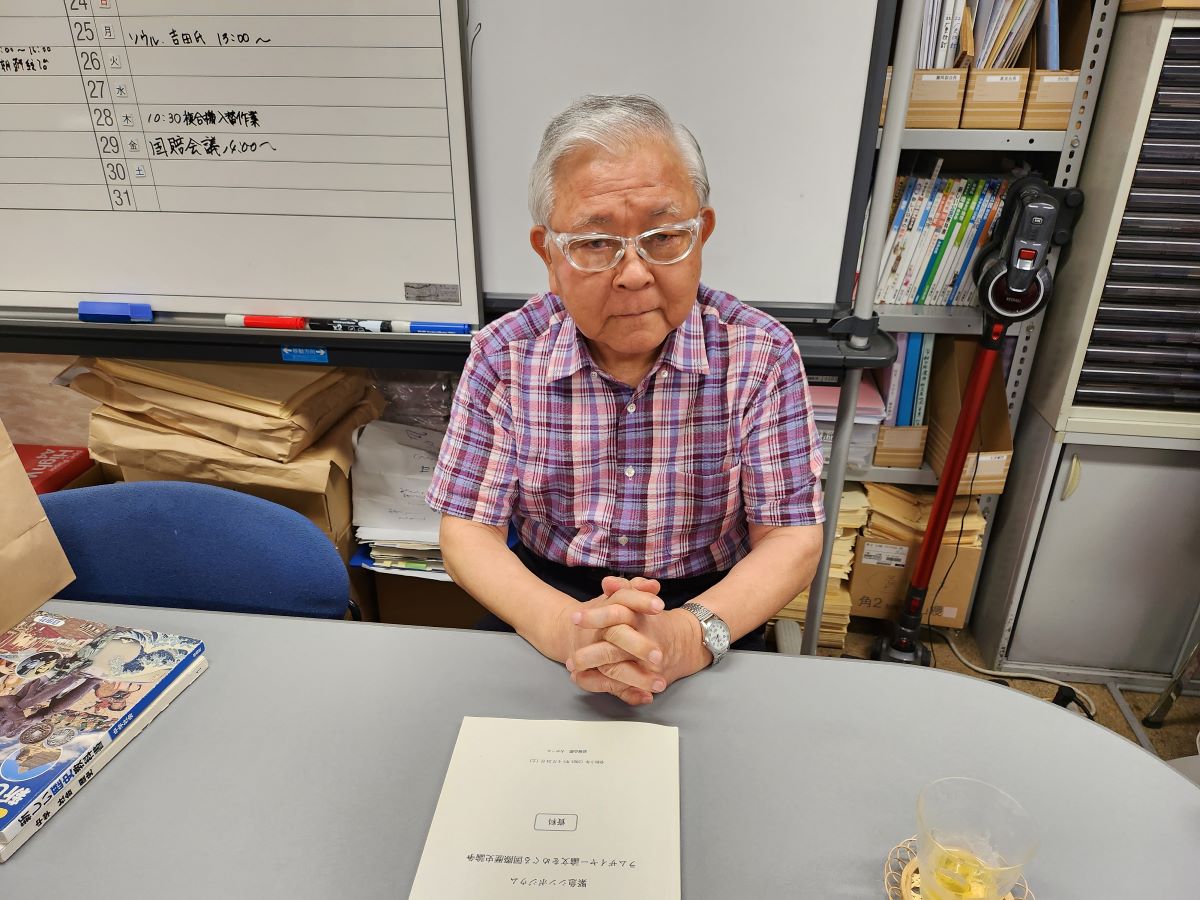 In a tranquil alley in Tokyo's Bunkyo district sits a small office for the Japan Society for History Textbook Reform. It is a group widely known as Tsukuru Kai (つくる会). This 80-square-foot workspace, however, is dwarfed by the organization's historical accomplishments that occasionally elicit profound social changes.
Just as Japan was heading toward an irreversible "masochistic" state in the 1990s, Nobukatsu Fujioka and several heavyweight conservatives slammed the brakes. They were discontented with the democratic nation that repeatedly apologized for its imperial past and an educational system that readily encouraged it.
In 1996, Fujioka and eight leading intellectuals and academics officially launched the Tsukuru Kai. The group has since dedicated itself to dismantling Japan's postwar masochist proclivity and reestablishing its postwar status. But above all, they worked their hearts out in reshaping the nation's decaying textbook system.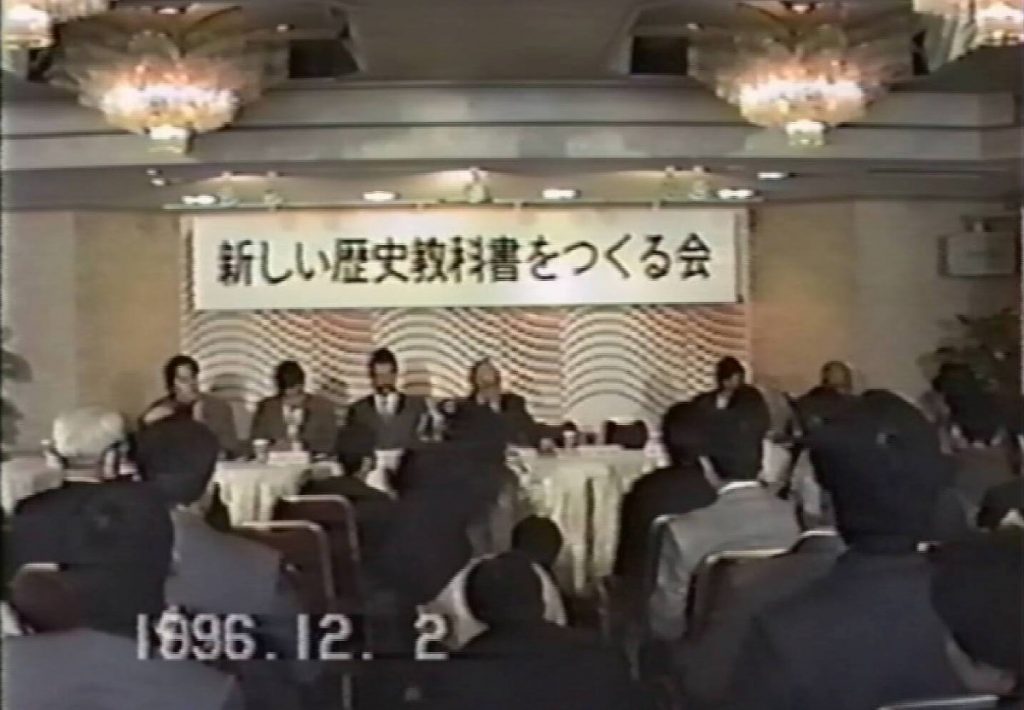 Fujioka, soon to turn 80, is the organization's co-founder and current vice president. In late September, JAPAN Forward sat with Fujioka in an exclusive interview. He reflected on his momentous journey on the 27th anniversary of Tsukuru Kai's founding.
(This article was updated with corrections on October 26 .)
Excerpts follow.
You were once a Marxist with affiliations in the Japanese Communist Party. When and why did you transition to the conservative side?
My encounter with liberal politics and ideology came during my college years. I entered Hokkaido University in 1962. At the time, perhaps still so to some degree, the institution was a hotbed for the radical left. Swayed by the mood and sentiment of the time, I became a member of the Japanese Communist Party a year into my undergraduate studies.
I began noticing flaws in communism in the 1970s. But I decided to stick around because I believed in the importance of Article 9 of the Japanese Constitution. However, my whole view changed during the First Gulf War (1990-91) and while studying in the United States between August 1991 and July 1992. The timeline also coincided with the fall of the Soviet Union.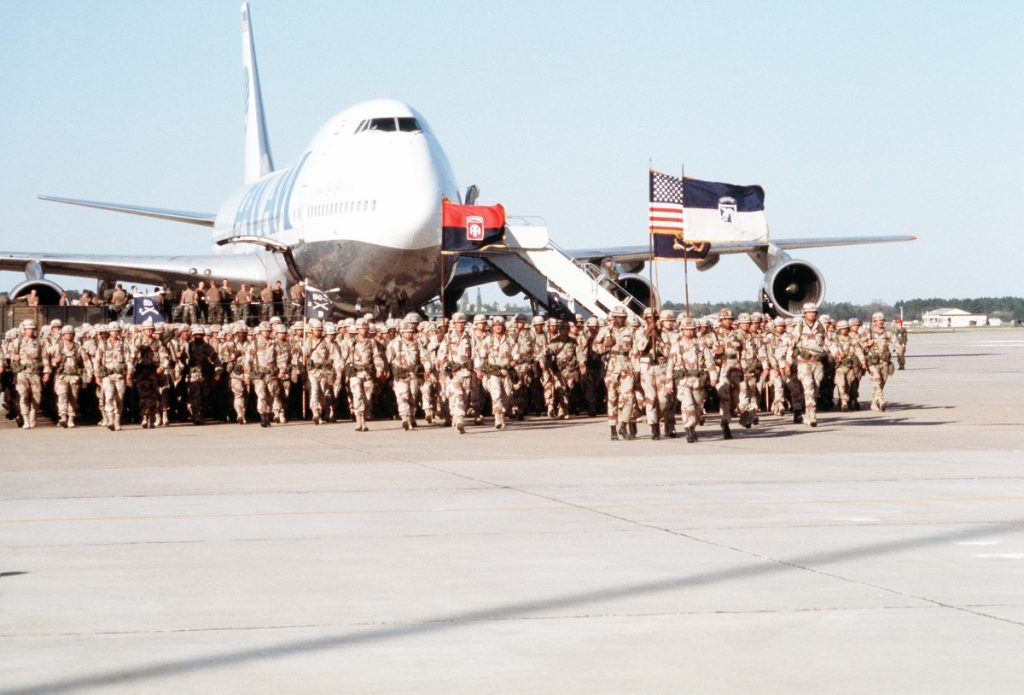 The First Gulf War was the first postwar international armed conflict in which Japan participated, albeit purely in the form of financial assistance. Rapidly shifting global affairs and Tokyo's inability to defend its national interests prompted me to transform my political alignment as well as my worldview.
You returned to Japan in July 1992 as a changed man. Did Japan change as well?
When I returned to Japan, I was shocked to learn that our perception of international affairs and historical awareness hadn't transformed one bit. The educational sector and intellectual community were still dominated by leftists who cherished self-tormenting views of our history.
The political realm was no different. Japan continued to practice low-key diplomacy. Meanwhile, politicians in Tokyo constantly walked on eggshells appeasing our neighbors.
Recognizing the urgency, I serialized articles calling for fundamental reform in Social Studies Education (社会科教育), a magazine specializing in Japanese education. It resonated with many readers, especially with faculties working on the frontline.
Through the support of these educators and my colleagues, I formed the Unbiased View of History Study Group (自由主義史観研究会) in 1995. This became a precursor to the Tsukuru Kai.
Why did you decide to form the Tsukuru Kai?
In June 1996, Japan's Ministry of Education released the results of that year's school textbook screening. To the surprise of many, for the first time, every single middle school textbook incorporated a description of military comfort women (従軍慰安婦). Many wrote that the Japanese Imperial military dragooned women from its colonies and forced them into military comfort women during WWII.
Conservative intellectuals and educators, like myself, knew by then that comfort women narratives in these textbooks were erroneous. Scholars like Ikuhiko Hata and Tsutomu Nishioka, through empirical investigations in the early 90s, had already debunked many myths surrounding the comfort women issue.
That's when the Unbiased View of History Study Group recognized that reforming our textbooks is an equally pressing matter.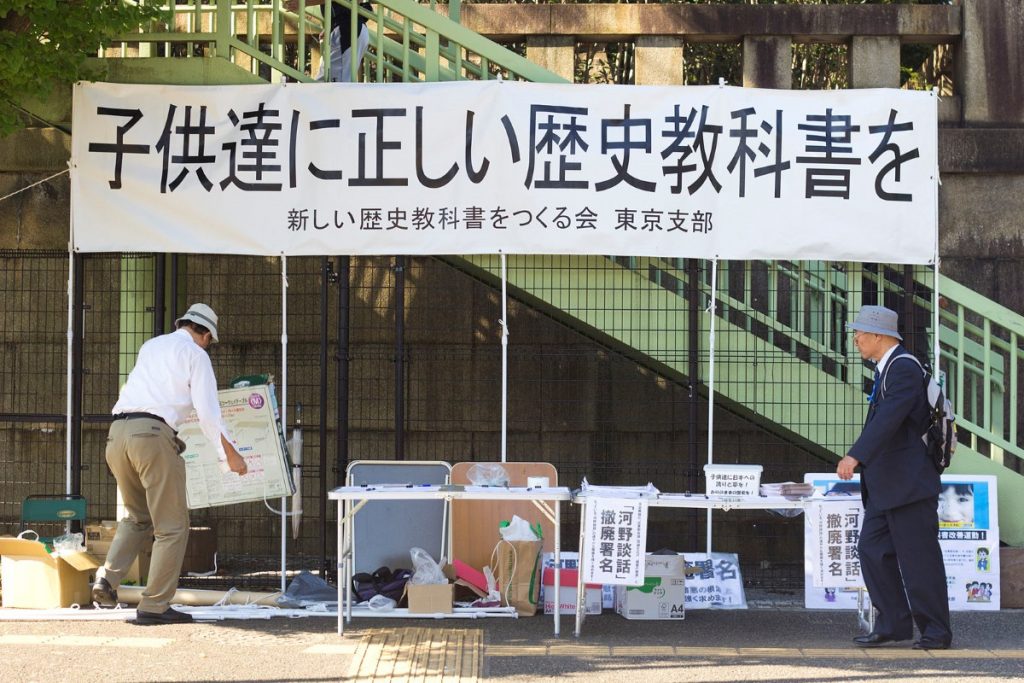 During that time, about half of our members left. They were reluctant to embroil in politically sensitive issues like comfort women. But the vacancy was soon replaced by many ordinary citizens who shared our cause. In August 1996, I met with leading intellectual Kanji Nishio to discuss the need for Tsukuru Kai and began seeking initial members. Four months later in December, we officially launched the group.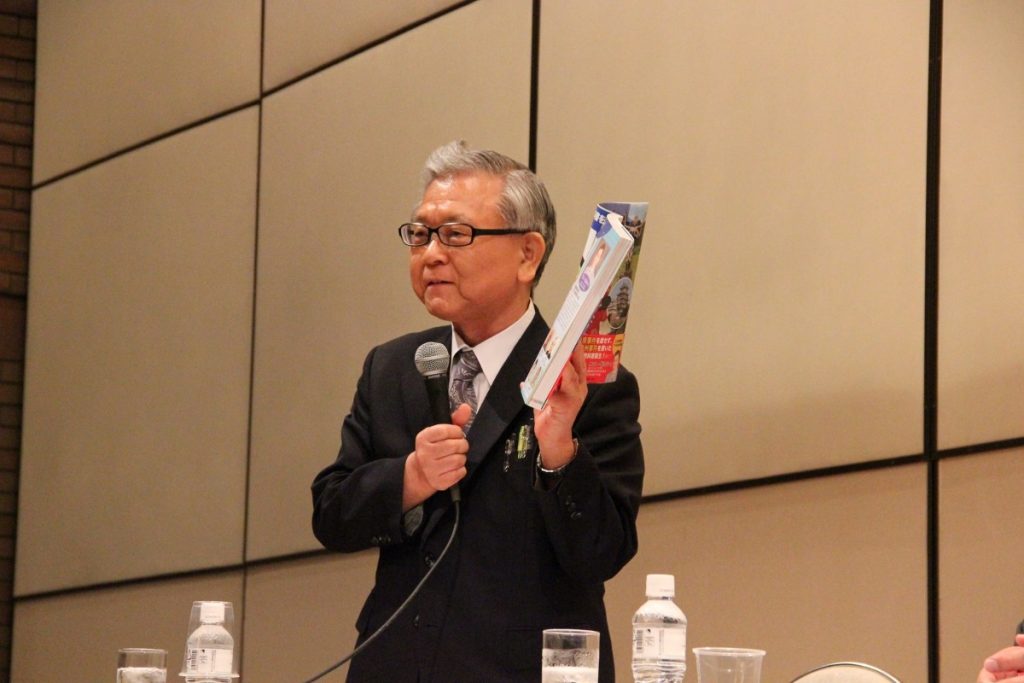 What have you and the Tsukuru Kai achieved so far? Was the organization able to publish history textbooks?
Back in the autumn of 1995, the Unbiased View of History Study Group published a book on what and how to teach in history classrooms. The Asahi Shimbun, a left-leaning daily newspaper, almost immediately bashed the book. But this was a blessing in disguise. There's a peculiar phenomenon in Japan where anything criticized by the Asahi Shimbun often garners substantial public attention – my writings were among them.
Our activity soon caught the eye of The Sankei Shimbun. Their editors invited me to write history columns with my colleague teachers for their paper. In 1996, these columns were compiled into four books that sold a whopping 1.2 million copies.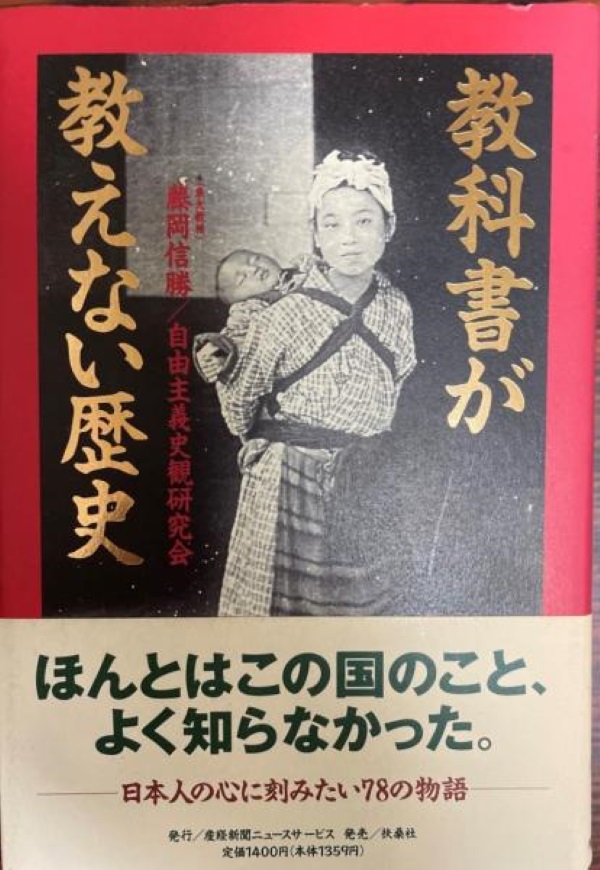 More crucially, Tsukuru Kai has made breakthroughs in reforming the Japanese history textbook. A middle school history textbook crafted by the bright minds of our organization, it has passed state screening six times since 2001. This includes our latest textbook which, despite many obstacles, passed the screening in 2020 after reapplying.
While it's currently used by six private schools, this is a significant accomplishment given the consistent attempts to sabotage it by various groups. Not to mention being bombarded by our own Ministry of Education, Culture, Sports, Science and Technology (MEXT, formerly the Ministry of Education).
What sort of 'sabotage" did your organization encounter?
One must first understand that leftists dominate Japan's MEXT, boards of education, the Teachers Union (Nikkyoso, est. 1947) and the textbook market. Thus, any alternative historical views, particularly the ones advocated by the political right are prone to resistance.
The problem is that their ideological and political biases often manifest in their behaviors. For instance, the MEXT once adopted a new policy to drop our textbooks from the screening process. If a textbook doesn't pass the screening, we certainly can't sell and distribute it. Simply put, all the investment and effort that goes into producing the textbook vanishes overnight.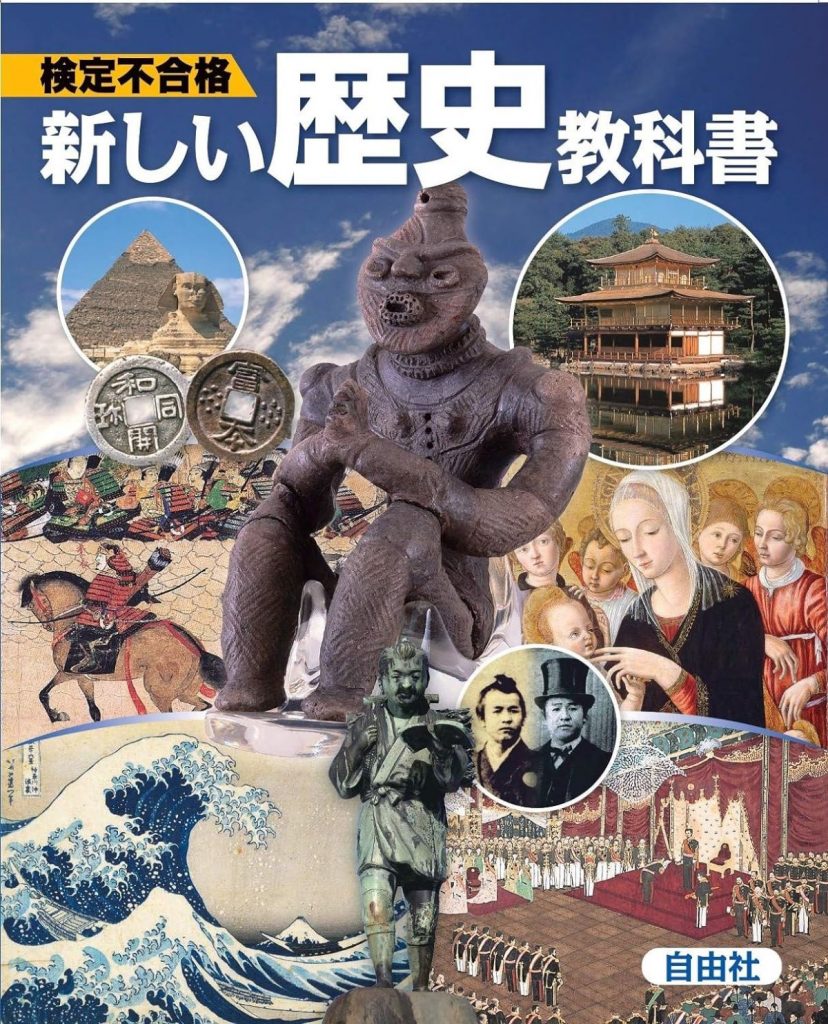 Even if it passes the screening process (which takes place every 4 years), the textbook then faces the selection/adoption process. In principle, the selection of which textbook certain middle schools adopt should be tasked by the various regional boards of education. They are supposed to go through every textbook and judge which ones best serve the students' interests.
However, the reality is that these board members usually follow the recommendations of the investigative committee established in each school district. And this committee is run by left-leaning educators.
The market and publishers that disproportionately favor textbooks with a "high selection rate" are also problematic. The entire process, therefore, is a vicious cycle.
Some criticize that your textbook is too revisionist. For instance, it doesn't include a section on the Nanking Incident. Your thoughts?
It's not that we omitted a section on the Nanking Incident or other historical narratives on purpose. But whenever we add these sections, the textbook screening commission adds a slew of comments (検定意見) as it doesn't suit their views. With a certain amount of tagged comments, our textbooks are automatically disqualified for that year's screening.
Even if we revised the sections according to the curriculum guidelines, the commission still refuses to budge. We simply decided to exclude them entirely as this exchange became a total waste of time and energy.
Is there any support from the political circle?
Different initiatives were introduced under the late Shinzo Abe to tackle these issues. Late Shintaro Ishihara, former Governor of Tokyo, took matters into his own hands and significantly transformed Tokyo's textbook adoption procedure.
However, these actions seem to be declining recently. Activities by a parliamentary group within the Liberal Democratic Party dedicated to textbook reforms have waned over the years.
Nevertheless there are still politicians from both left and right who haven't lost their passion and enthusiasm on this issue. Alongside these crusaders, I will continue to fight to rectify and reform Japan's deteriorating textbook system.
RELATED:
Author: Kenji Yoshida