FIGURE SKATING | Hearing on Kamila Valieva to be Held Sunday Night, Decision Expected Monday
The IOC and ISU are appealing to overturn the reinstatement of Valieva by the Russian Anti-Doping Agency.
~~
The Court of Arbitration for Sport announced in a press release on Saturday evening, February 12, the procedure for the upcoming hearing on the drug controversy surrounding Russian Olympic Committee skater Kamila Valieva.
The IOC and International Skating Union (ISU) are appealing to overturn the reinstatement of Valieva by the Russian Anti-Doping Agency (RUSADA) following a provisional suspension after the 15-year-old star tested positive for the banned substance trimetazidine at the Russian Championships in December.
The hearing is scheduled for Sunday night at 8:30 PM in Beijing (9:30 PM JST) via video conference. The panel will then deliberate and prepare the dossier containing its ruling.
The decision is expected to be delivered to the parties on Monday afternoon, the CAS revealed.
The president of the panel will be Fabio Ludica (Italy), while the arbitrators are Jeffrey Benz (USA) and Dr. Vesna Rakocevic (Slovenia).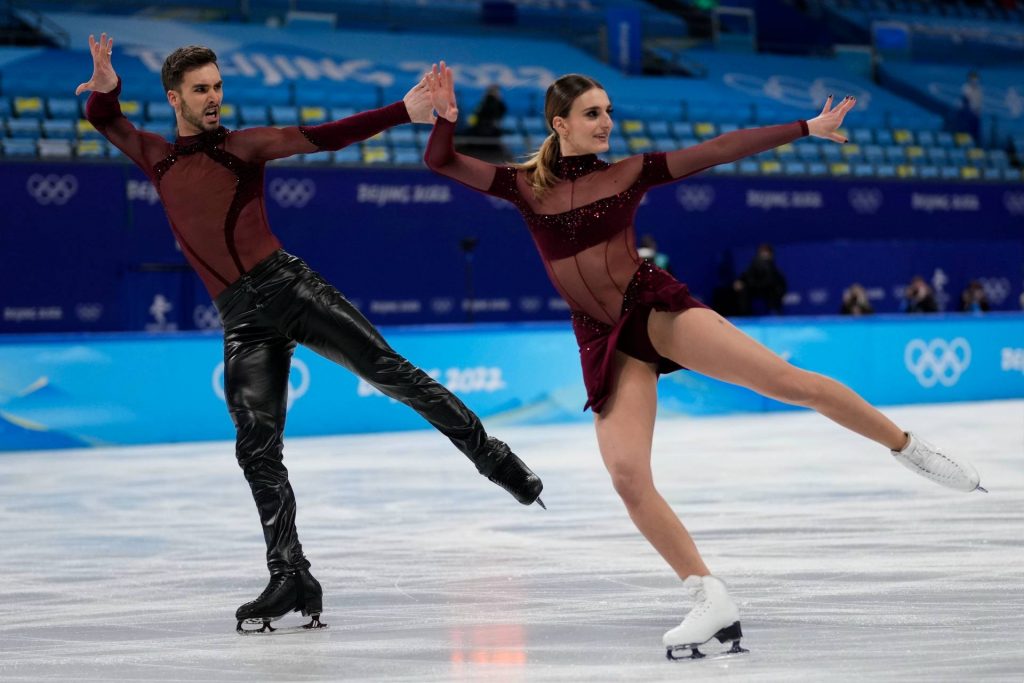 Papadakis/Cizeron on Top in Ice Dance
France's Gabriella Papadakis and Guillaume Cizeron lead the ice dance competition following the free dance on Saturday night at Capital Indoor Stadium. The four-time world champions earned a personal best score of 90.83 points with their spirited routine to a selection of songs by John Legend.
Victoria Sinitsina and Nikita Katsalapov of the ROC are second with 88.85, while Madison Hubbell and Zachary Donohue of the United States are third at 87.13.
"It was amazing. It was kind of an out-of-body experience," Cizeron stated after their performance. "We felt really good. Our elements overall were really strong."


Japan's Misato Komatsubara and Tim Koleto finished 22nd in the field of 23 with 65.41 and failed to advance to Sunday's free dance. The four-time Japan champions skated to music that included the interesting combination of Chic's "Le Freak" and Bobby Caldwell's "What You Won't Do For Love."
"With our performance, we felt there were things that were much stronger than the team event," Koleto remarked. "Unfortunately, with regard to the score, that was not the case. We haven't looked at the detailed results yet, but we'll have to take a look at where we can improve."
Ice dance will conclude with the free dance on Monday.

World Junior Championships Postponed
The ISU announced Saturday that the world junior championships, set for Sofia, Bulgaria, March 7-13 will be postponed due to concerns over cases of Omicron in the country. The ISU hopes to reschedule the competition, which was canceled last year, for sometime in May, it said.

RELATED:

Author: Jack Gallagher
The author is a veteran sports journalist and one of the world's foremost figure skating experts. Find articles and podcasts by Jack on his author page, here, and find him on Twitter @sportsjapan.