FIGURE SKATING | Kaori Sakamoto Powers to Second Japan Crown, Locks up Spot on Olympic Team
Sakamoto landed six clean triple jumps in her skate to "No More Fight Left in Me" and earned level fours on her spins and step sequence.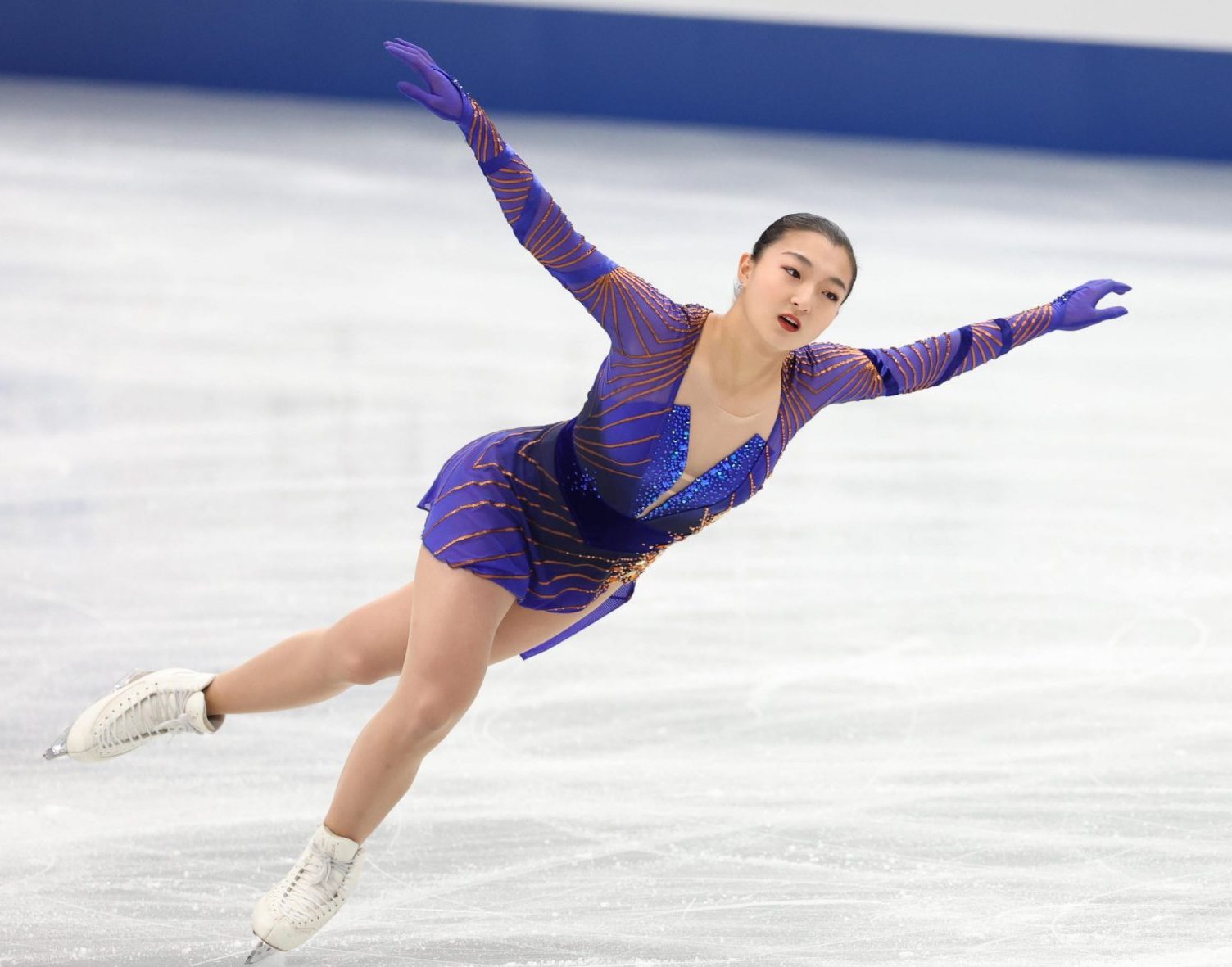 ~~
~
SAITAMA ー Kaori Sakamoto captured her second national title with a resounding victory at the Japan Figure Skating Championships on Saturday night, December 25 at Saitama Super Arena. The 21-year-old put on a fabulous free skate, nearly tripling her lead after the short program, to cruise to an easy win and a berth on the Olympic team.
Sakamoto's winning total was 234.06 points, more than 12 points ahead of runner-up Wakaba Higuchi with 221.78. Mana Kawabe finished third with 209.65.
Mai Mihara came in fourth at 206.86, while four-time champion Satoko Miyahara had to settle for fifth at 206.51.
Rino Matsuike, last season's junior titlist, ended up in seventh place with 198.77.


Sakamoto landed six clean triple jumps in her skate to "No More Fight Left in Me" and earned level fours on her spins and step sequence. It was a resounding triumph for the 2018 champion, who will lead the women's team for the Beijing Games.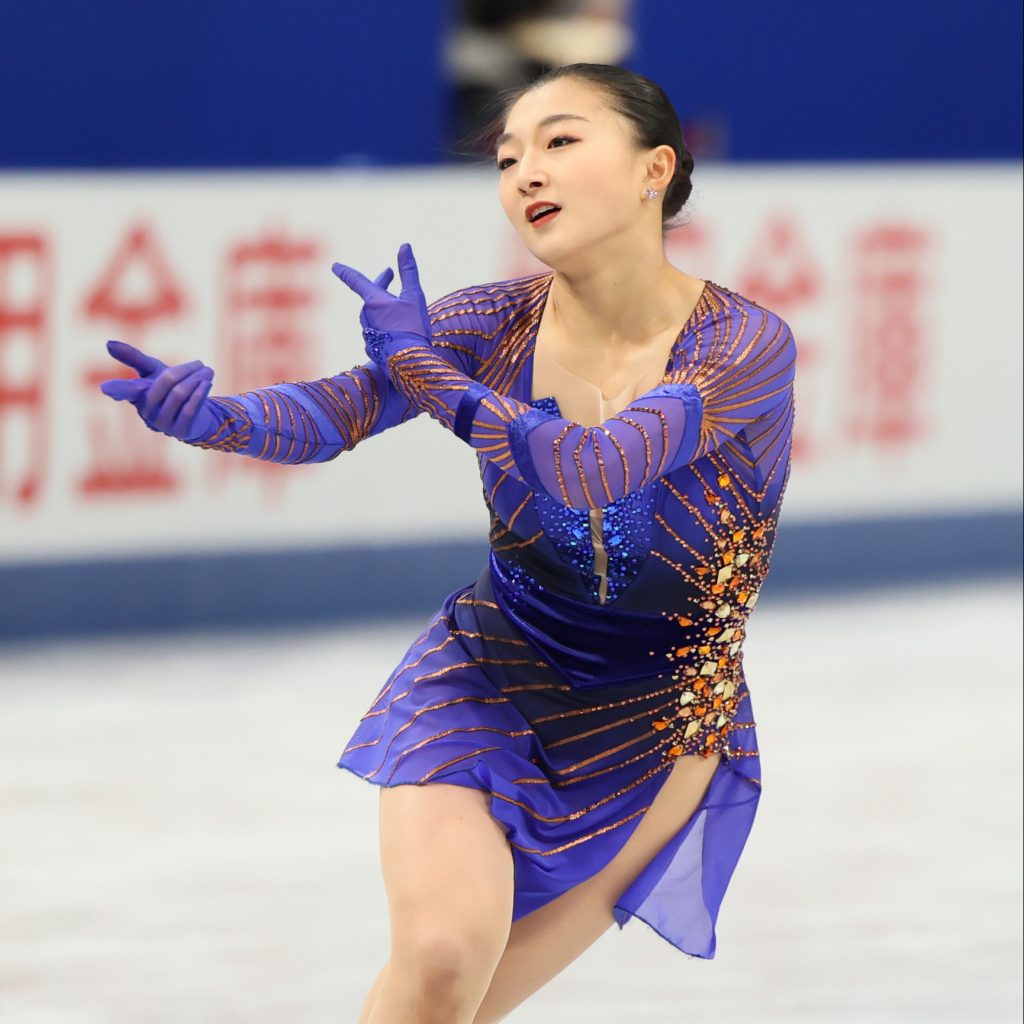 The Kobe native was sixth at the Pyeongchang Olympics four years ago.
"I'm full of happiness and joy right now," Sakamoto stated. "I am very relieved to be able to execute what I had to, as it was a one-shot deal."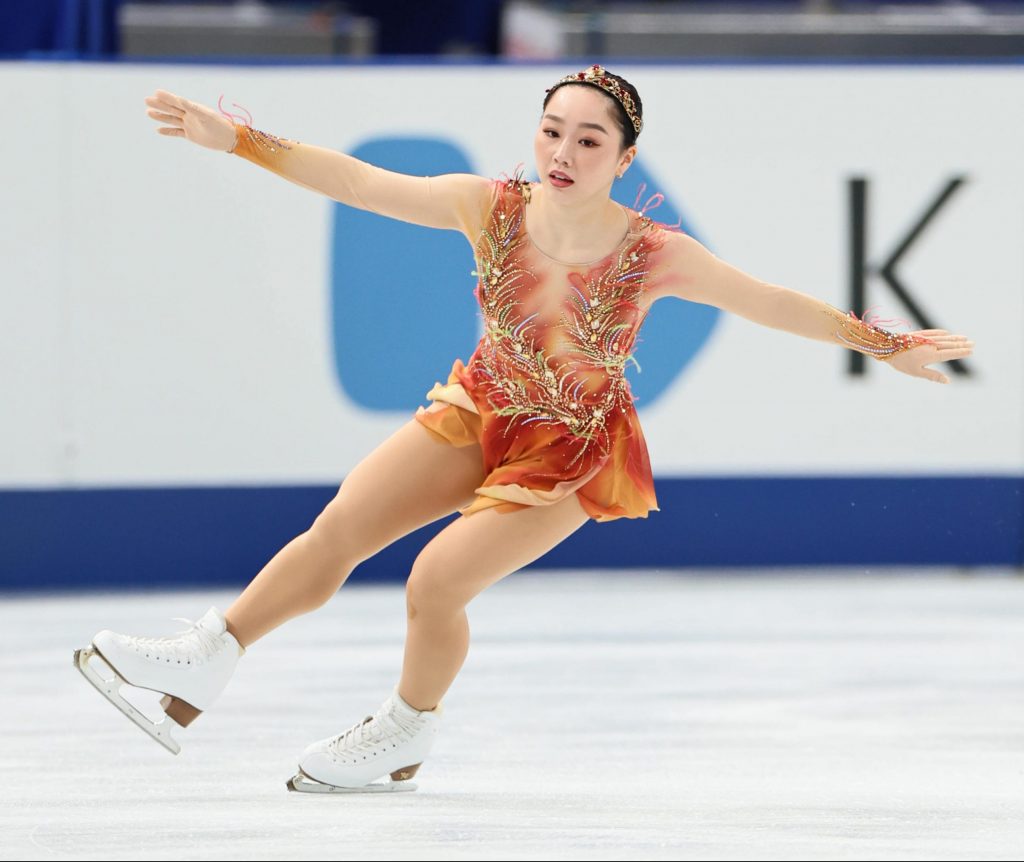 Higuchi Maintains Focus, Poise
Higuchi held her nerve to finish a clear second, landing her opening triple axel and six clean triples in all to a selection of songs from "The Lion King." Higuchi, who will turn 21 on January 2, displayed great poise under intense pressure and should join Sakamoto on the Olympic team, four years after missing out on the chance.
"Following the short program, I decided to act with a strong feeling," Higuchi commented. "After skating, my feelings from four years ago came back. It was a very difficult time, but I'm glad I was able to overcome it in a good way."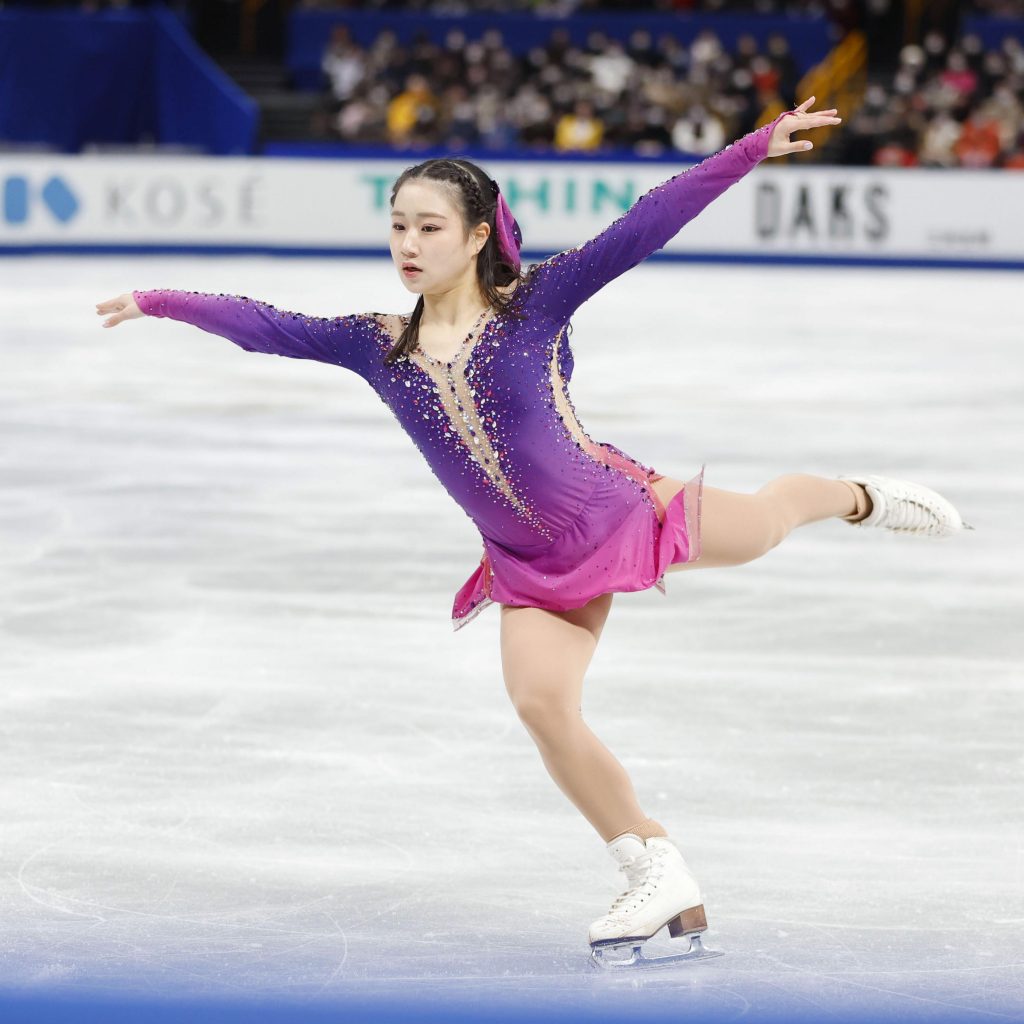 Kawabe Shines in Free Skate
Kawabe began with a beautiful triple axel to "Miracle" and hit eight triples in total, while receiving level fours for her spins and step sequence. By finishing third, the 17-year-old has a real chance at making the Olympic team.
"I'm glad because I thought I had nothing to lose," Kawabe noted. "I've been jumping with speed, which has really helped me."
Kawabe was uncertain whether or not she will be on the team for Beijing.
"I don't think I've reached the level of being able to compete in the Olympics," Kawabe said. "However, I can perform no matter where I am dispatched."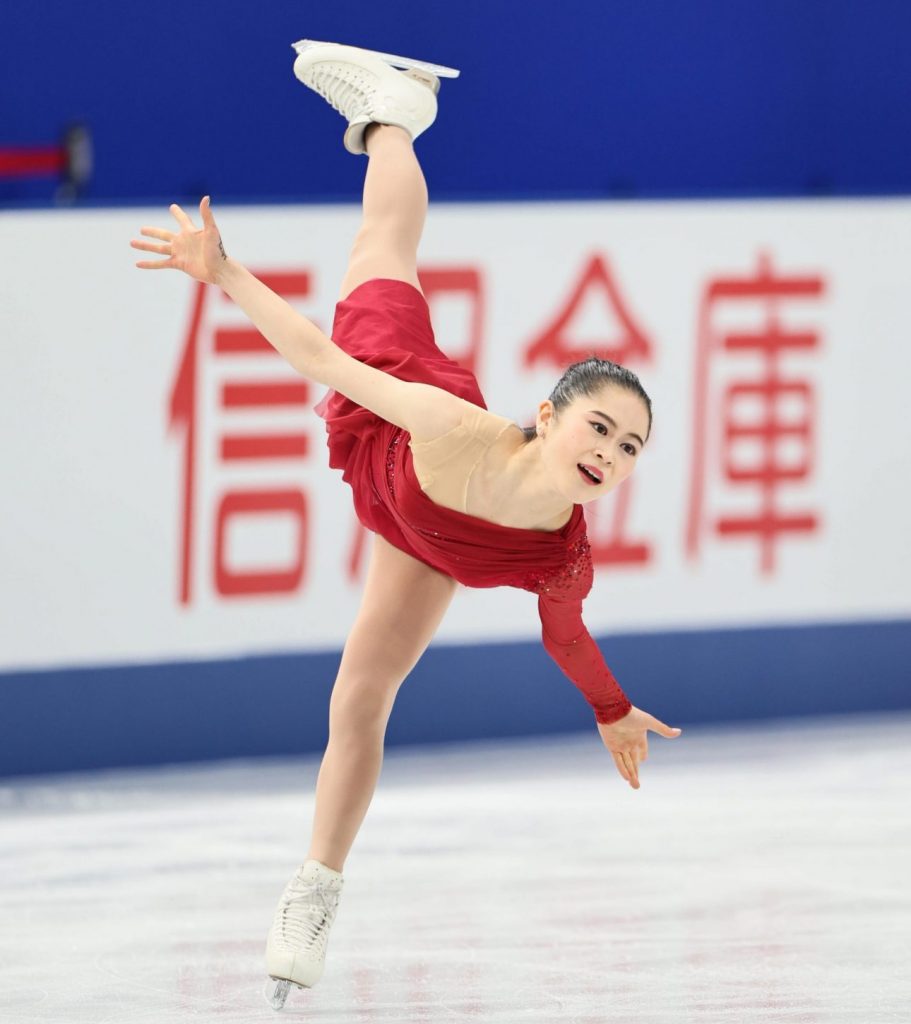 Missed Opportunities for Mihara, Miyahara
Mihara started out strongly to "Fairy of the Forest," landing a fine triple lutz/triple toe loop combination at the outset. She was doing well until the middle of her program, when she popped a planned double axel/triple toe loop into a single axel/single toe loop and followed that by under-rotating a double toe loop on the back end of a three-combo jump.
The mistakes cost her a place on the podium on this night, and could also see her miss out on a trip to the Olympics in February.
"I'm feeling really disappointed," Mihara remarked. "I haven't been satisfied with my free skate adjustments since I came here, as I was able to practice without any mistakes before leaving Kobe."
Miyahara's chance at making the Olympic team for the second time vanished in a rash of under-rotations in her skate to "Tosca." After finishing fourth at the Pyeongchang Games, Miyahara has struggled for the past two seasons.
"It ended in an instant, and although I made some mistakes, I was able to squeeze my strength to the end," Miyahara stated. "I got the score I had imagined."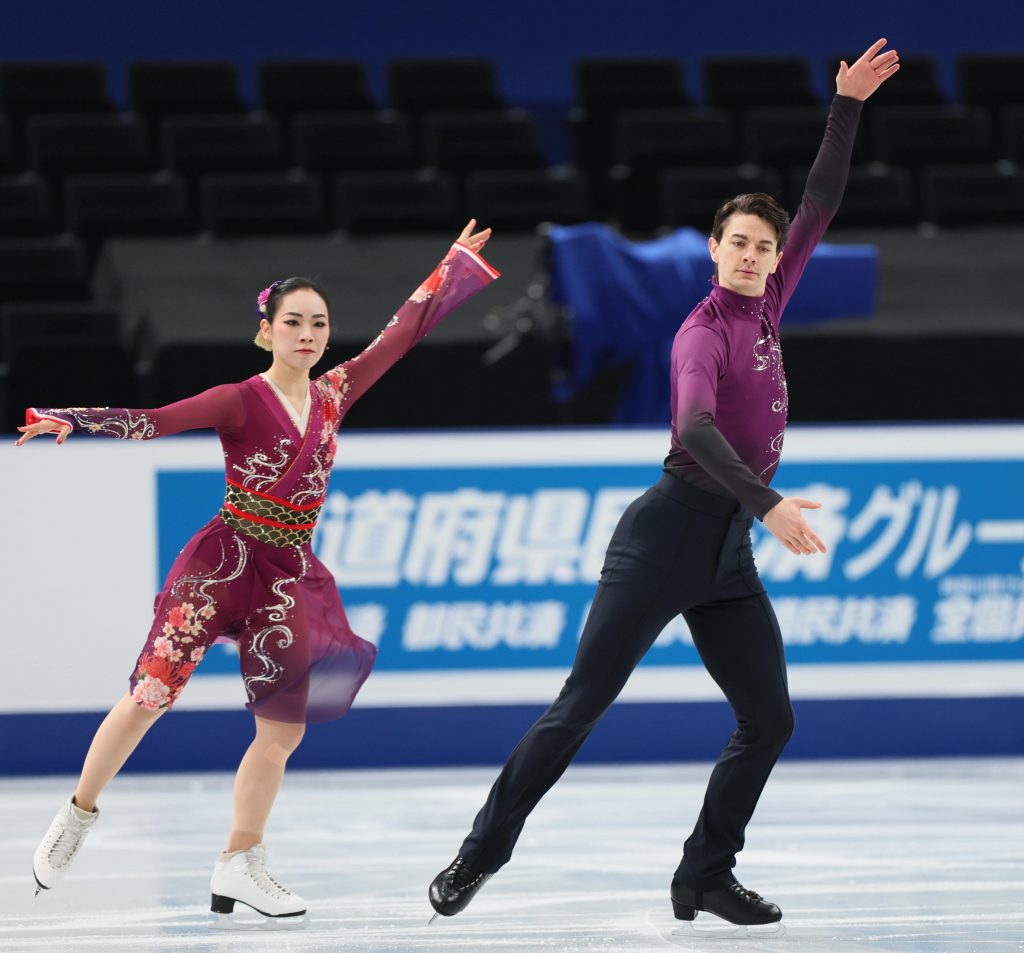 Close Finish in Ice Dance
Daisuke Takahashi's bid to become the first Olympic singles skating medalist to return to the games in another discipline is still undecided after he and Kana Muramoto finished second in the ice dance on Saturday afternoon.
Misato Komatsubara and Tim Koleto held off Muramoto and Takahashi by less than two points to win the title. Komatsubara and Koleto earned a total score of 178.17, while Muramoto and Takahashi tallied 176.31.
Muramoto and Takahashi won the free dance, but could not overcome the nearly five-point deficit they faced after the rhythm dance on Thursday.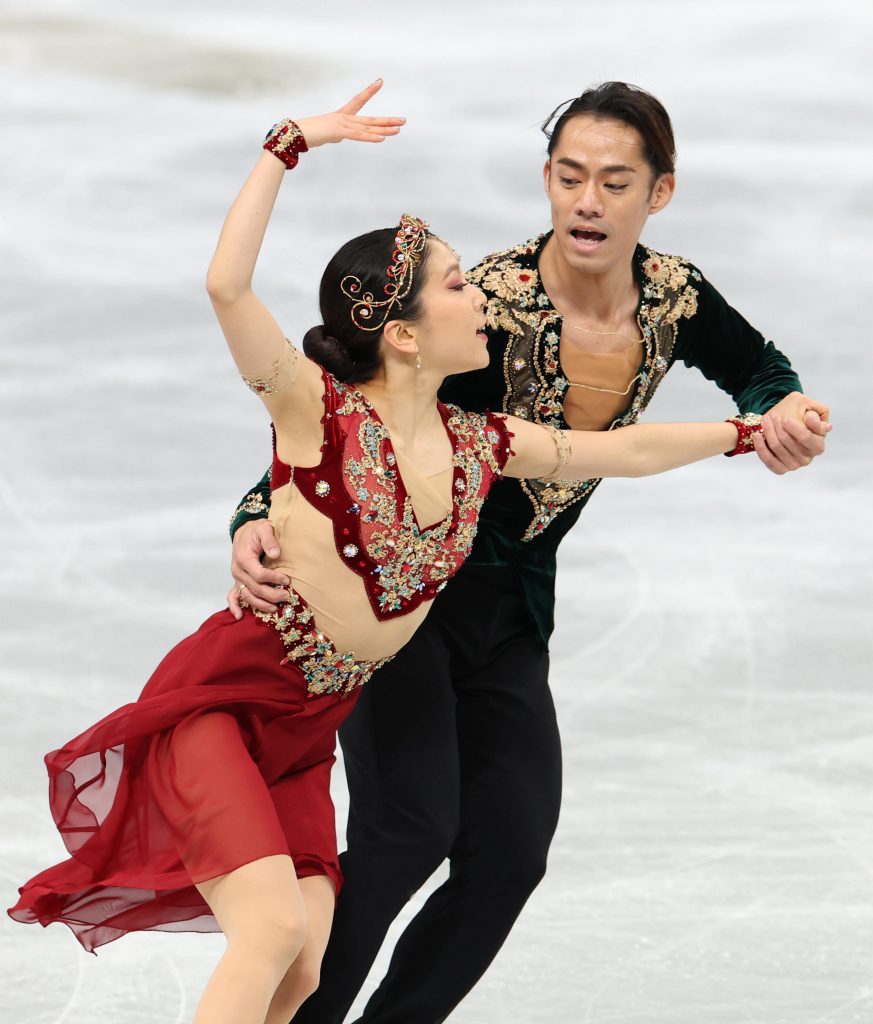 The Japan Skating Federation usually selects the winner for the Olympic team, but because Muramoto and Takahashi have scored higher in international competitions this season, there is a strong belief that they may get the nod for Beijing.
The Japan Championships will continue on Sunday with the men's and pairs free skates. The Olympic team will be announced following the men's free skate.


Author: Jack Gallagher
The author is a veteran sports journalist and one of the world's foremost figure skating experts. Find articles and podcasts by Jack on his author page, here, and find him on Twitter @sportsjapan.